Making your own stock is easy!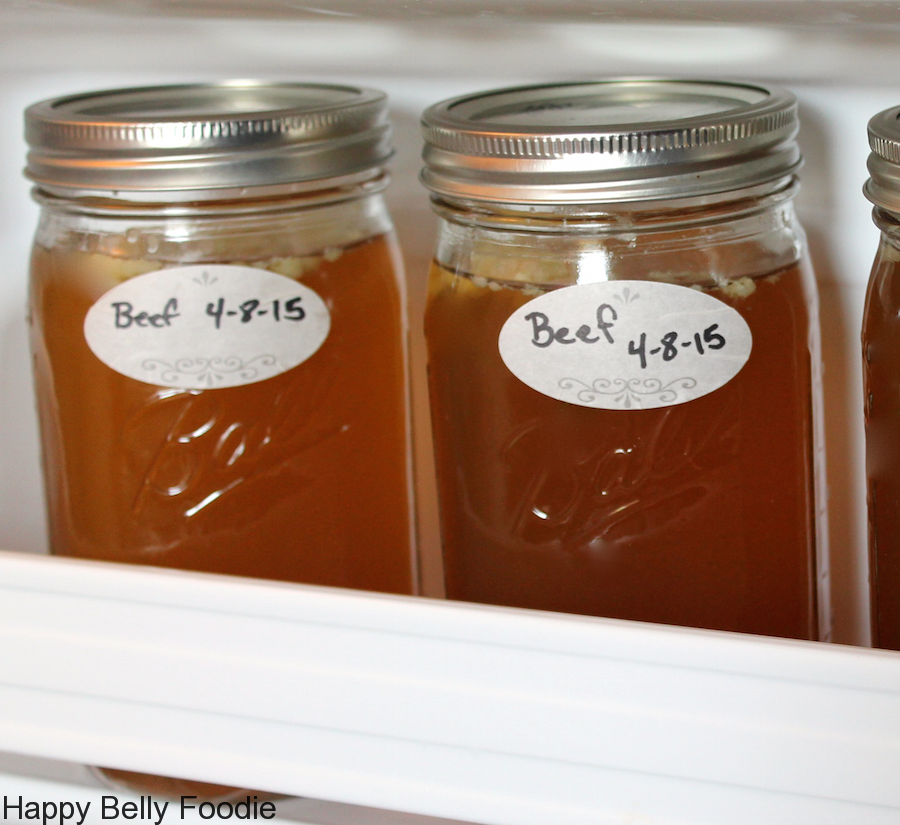 It's a cost saver and better for you than store bought. (No preservatives or unwanted sodium!) Plus, you get the advantage of a much better tasting base for your soups, gravies, and sauces. If you're lucky enough to know a local farmer or butcher that serves up organic, grass-fed beef and pork, you'll want to take advantage of the fact that they'll sell you bones (Marrow bones are the best!) and scraps dirt cheap! That is, unless you save your own bones, which you definitely should! Why trash all that goodness? You can also purchase bones from the meat department at your local grocery for a reasonable few pennies per pound. There's not a whole lot of work involved when it comes to the actual cooking part of making stock or broth. Time is the number one ingredient here! Once you get everything in the pot, you're work is pretty much nil. I do hope you'll give homemade broth a try. The only warning to consider… You'll never want the store bought stuff again 🙂
Till next time ~ much love, Connie
Beef Stock
Ingredients
5-6

lbs

beef bones

including marrow bones

1-2

pork neck bones

1

tbsp

olive oil

1

lg onion

2

lg carrots

2

lg celery stalks

5

quarts

cold water

1

tsp

pepper corns

1

bay leaf
Instructions
Preheat oven to 425 degrees F. Line two baking sheets with foil. Coat one with olive oil and spread the roughly chopped onion, carrots, and celery. Spread the beef bones and pork bone out on the other baking sheet. Cook in oven for 45 minutes.

In a large stock pot, combine bones, vegetables, water, peppercorns, and bay leaf.

Heat the mixture on medium heat until the liquid begins to release steam and turn the heat down to low before it just about comes to a boil.

Continue to cook without allowing it to boil for 10-12 hours, skimming any foam or "skum" off the top.

Allow to cool for about an hour. Remove bones and vegetables and strain through a fine wire mesh.

* If you want to remove the fat, go ahead and do this now by skimming it off. I recommend keeping it.

Ladle into sterilized canning jars and store in refrigerator or freeze.

Your stock will last about 4 days in the fridge and 4-6 months in the freezer.
Notes
Recipe by : Connie Murray @ happybellyfoodie.com