Black Plum Crumble
Stone fruits are in season! You know what that means? Pies, crisps and crumbles!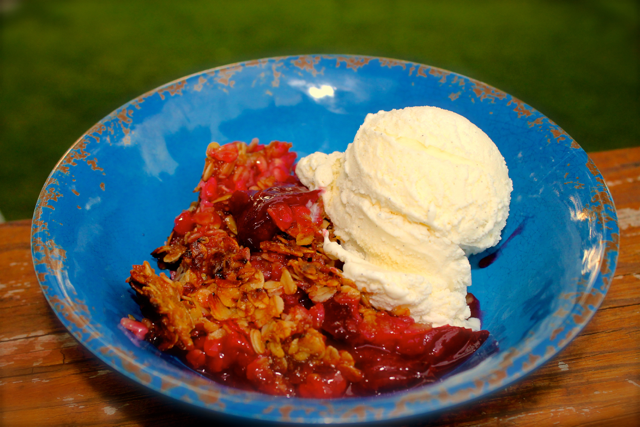 A good friend of ours sent a box full of super ripe nectarines and plums our way. When you've got fruit like this that's too ripe to can, the next best thing is to make a delicious dessert. What says summer better than fruit pies?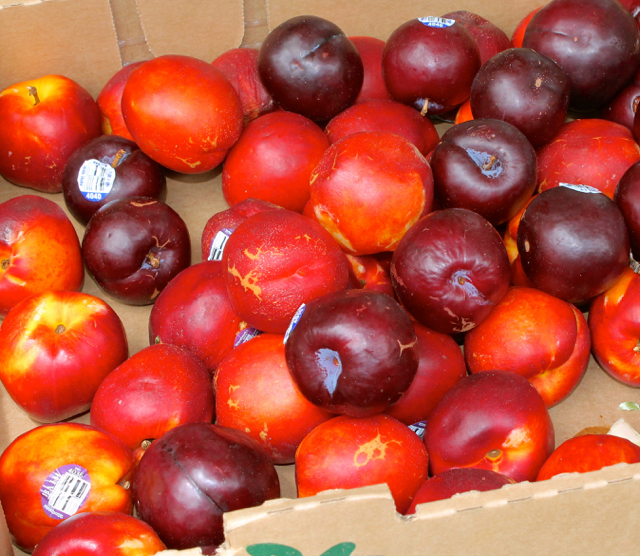 I love the ease of making crisps and crumbles because there's no fussing with pie crusts or worrying about getting pretty slices. Simply slice your fruit up and mix it with a few ingredients and toss on a topping. In the oven she goes and your done. Well, except for the eating part, of course.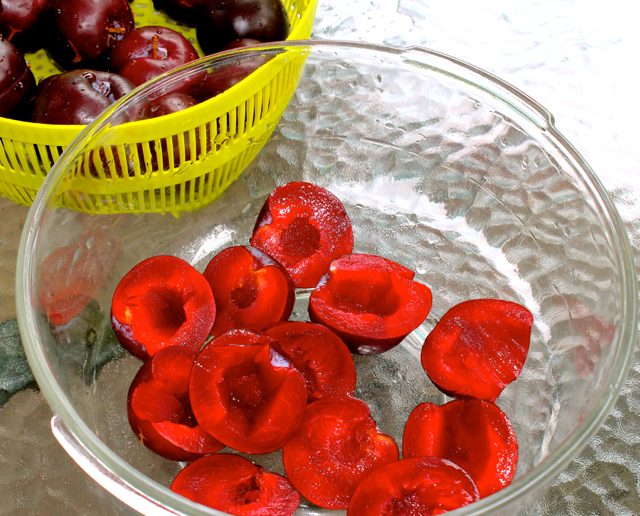 I like to get my topping prepared before I work with the fruit filling. That way, you can pop it in the fridge to keep that butter nice and cold until it's time to bake. The colder the butter is, the better your topping bakes. Just use a potato masher to mix it in with the flour, brown sugar, oats and cinnamon. You'll want to break it down to about the size of peas for even distribution.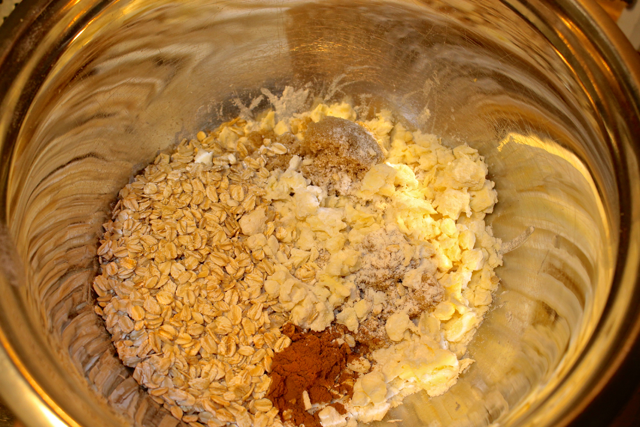 For the fruit filling, (btw you can use any kind of stone fruit you like) slice the fruit into bite size pieces. Mix in a cup of sugar, some lemon zest/juice, corn starch and vanilla. The corn starch helps thicken the filling. The lemon gives a nice contrast to the fruit.
After you have your filling mixed, spoon it into a pie pan or baking dish and sprinkle on the topping to evenly cover.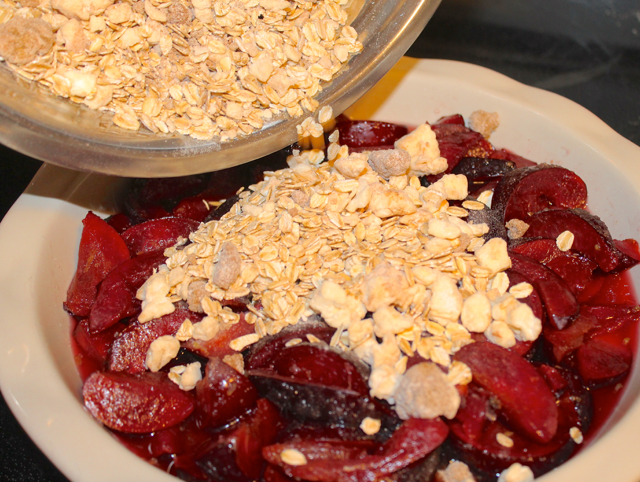 Bake in a 350 degree F. oven for 1 hour. Be sure to place your dish on a baking sheet to catch any spills that might bubble out.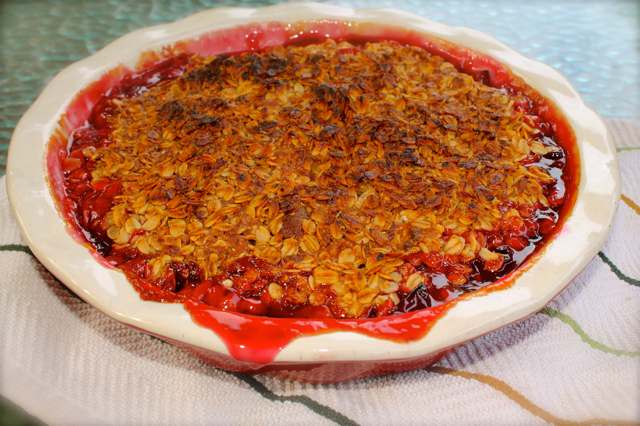 I must say, you really want to have some ice cream or some really cold whipped cream to go with your dish of black plum crumble to make it complete. Talk about a fantastic dessert!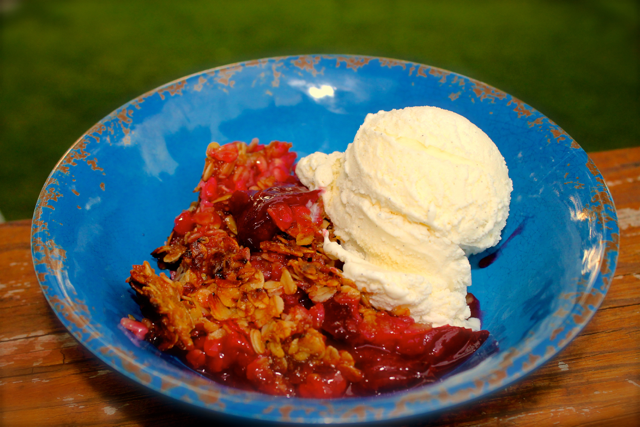 We almost skipped dinner and went straight for the plums!
What's so terrific about this dish is that it's super easy to throw together. Toss it in the oven and by the time dinner is done, it'll be cooling on your counter. Nice summer-y supper finish!
I hope everyone out there in foodie land is having a terrific summer. Make it a beautiful day and as always, keep it delicious!
Till next time ~ much love, Connie
Black Plum Crumble
Ingredients
Topping:

1

C

rolled oats

1/4

C

flour

2/3

C

brown sugar

2

tbsp

butter

cut into small chunks

1

tsp

cinnamon

Filling:

6

C

sliced plums

1

C

sugar

zest and juice of 1 lemon

2

tbsp

corn starch

1

tbsp

vanilla extract
Instructions
Preheat oven to 350 degrees F.

In a large bowl, combine all ingredients for the topping, making sure to break the butter into chunks the size of peas.

Set in the refrigerator to keep cold.

In a separate large bowl, combine the filling ingredients and mix well.

Spoon the filling into a 9 inch pie pan or baking dish.

Sprinkle the topping onto the filling and spread evenly.

Bake in oven for 1 hour.

Allow the plum crumble pie to cool for at least 30 minutes.

Serve with ice cream or cold whipped cream.
Notes
Recipe by: Connie Murray@Happybellyfoodie.com