Braised Chicken Quarters
A simple dinner to satisfy the crew. This easy dish is Delish!
I love a slow, home cooked meal but I don't always want to babysit the pan. Braising a few chicken quarters in the oven is perfect for that.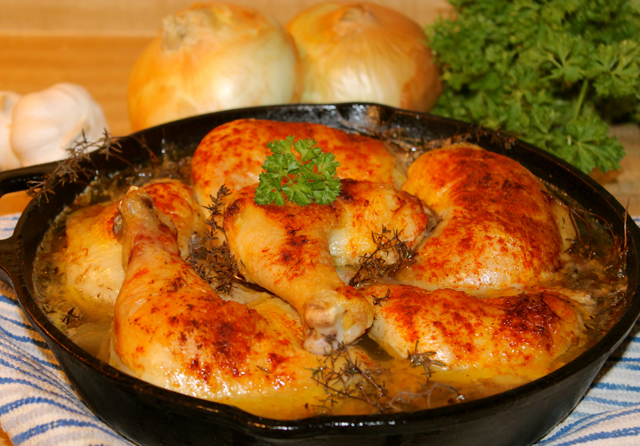 A few aromatics to flavor the chicken and you're good to go. Chop up a big onion and throw in a handful of garlic cloves.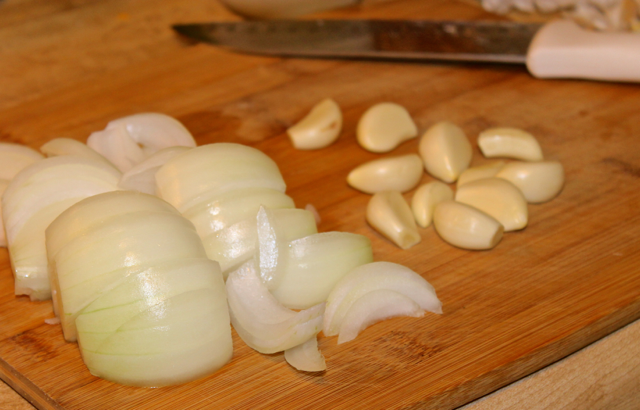 Toss in a few bundles of fresh thyme and fill the pan with a good chicken stock.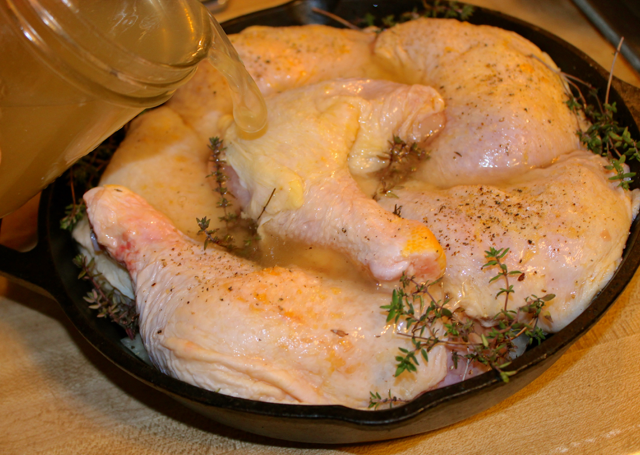 Season the chicken with salt, freshly ground black pepper and a smoky paprika.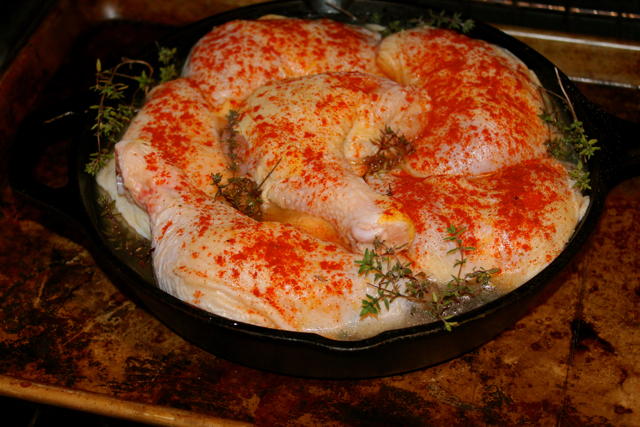 Place the pan on a baking dish to catch any drips and cook in a 350 degrees F. oven for 90 minutes. This combo smells fantastic!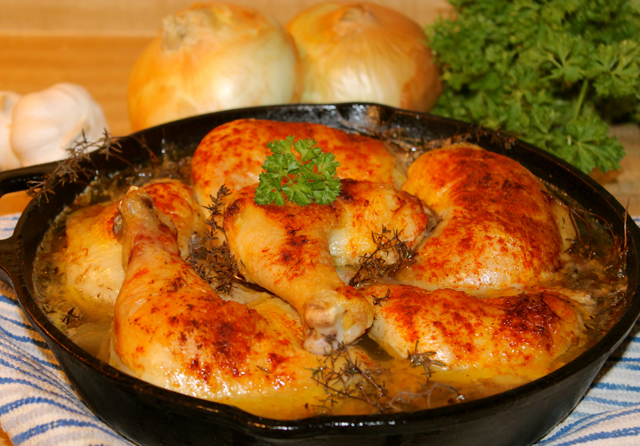 Take the chicken out of the pan and you've got a wonderfully flavored stock to make a side dish of rice or quinoa with.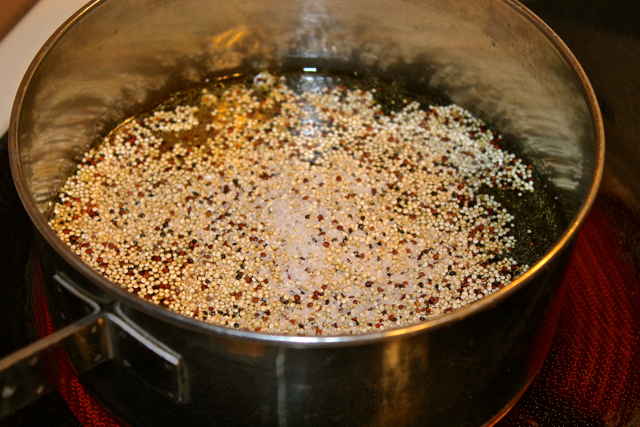 While you're at it, use some of the stock to make a quick gravy.
I don't let anything go to waste if I can help it. The flavored stock really does make a scrumptious gravy.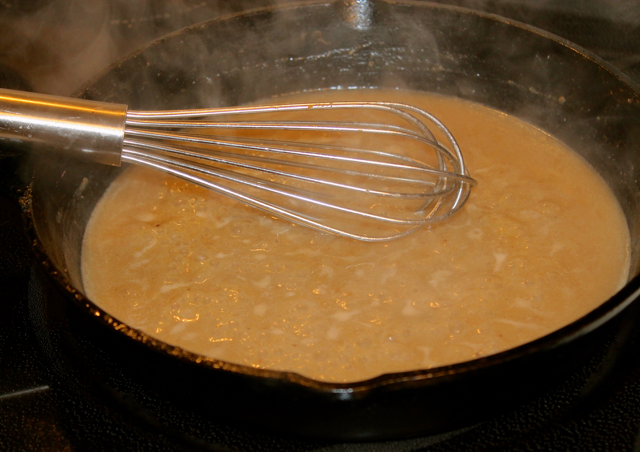 Steam a few veggies in the microwave and dinner is ready to serve!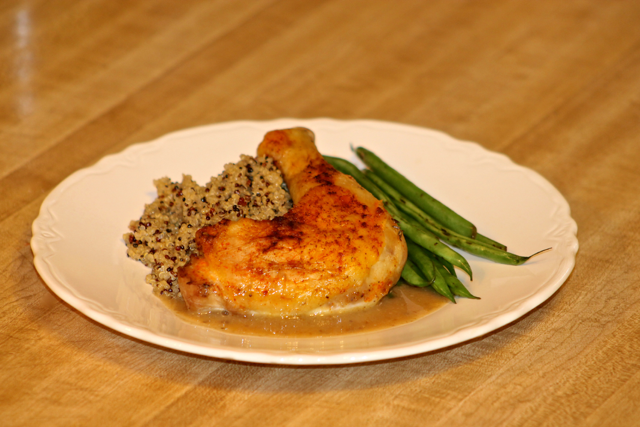 Yeah, it is a simple meal. Sometimes that's all you need to feed a hungry crew.
Since Spring is here and I'm in and out of the garden these days, this is perfect!
I do hope you'll give it a try and let us know how it turned out.
Have a beautiful day and as always, keep it delicious!
Till next time ~ much love, Connie
Braised Chicken Quarters
Ingredients
6

chicken leg quarters

1

lg onion

roughly chopped

8-10

garlic cloves

peeled and left whole

5-6

thyme bunches

2

C

chicken stock

1

tbsp

smoked paprika

salt and freshly ground black pepper to taste

For Quinoa

2

C

stock from braising liquid

1

C

quinoa

salt to taste

For Gravy

1

tbsp

butter

1

tbsp

flour

1

C

stock from braising liquid

salt and freshly ground black pepper to taste
Instructions
Preheat oven to 350 degrees F.

In a large, deep skillet, arrange the chicken quarters to fit snugly.

Add the onion, garlic and thyme to the skillet.

Add enough stock to the pan to reach at least halfway up the chicken quarters.

Sprinkle the smoked paprika over the quarters.

Season with salt to taste.

Cook in oven 90 minutes.

The internal temp of the chicken should be no less than 170 degrees F.

Remove from oven and set chicken pieces aside on a platter.

Cover with foil to rest.

Remove the onion and garlic from the pan and set aside for serving with the chicken.

Measure the remaining liquid and add water if needed to make 3 cups total liquid and set aside.
To make the quinoa
Use 2 cups of the left over stock to combine with the quinoa in a small pan.

Cover with a lid and bring to a boil.

Turn heat down and simmer 20 minutes.

Fluff with a fork and keep covered until ready to serve.
To make gravy
Use the skillet from braising the chicken to heat over med/hi.

Add one tablespoon of butter and melt.

Whisk in 1 tablespoon of flour and cook 1 minute.

Whisk 1 cup of the reserved stock into the mixture and simmer until thickened.

Serve with the braised chicken and quinoa.
Notes
Recipe by: Connie Murray @Happybellyfoodie.com