Butter Crust Chicken Pot Pie
There's still a few chilly days to get through here in Kentucky. Spring offers warmth but only intermittently. We're heading for another cold snap and chicken pot pie is on the menu.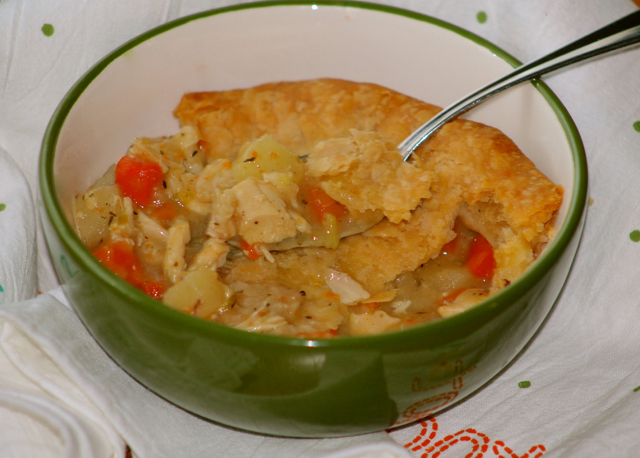 I love a big bowl of comforting warmth, wrapped in a buttery crust and that's just what this recipe is. After working in the garden all morning, I can stand a few extra calories.
To me, pie crust is one of those elusive recipes that you've got to adjust according to the filling. Sometimes you'll use lard, if you're in an old fashioned kinda mood or sometimes you'll use shortening. Sometimes a combination of butter and lard or shortening make the cut. But for chicken with hearty veggies I think all butter is best. Lots of it!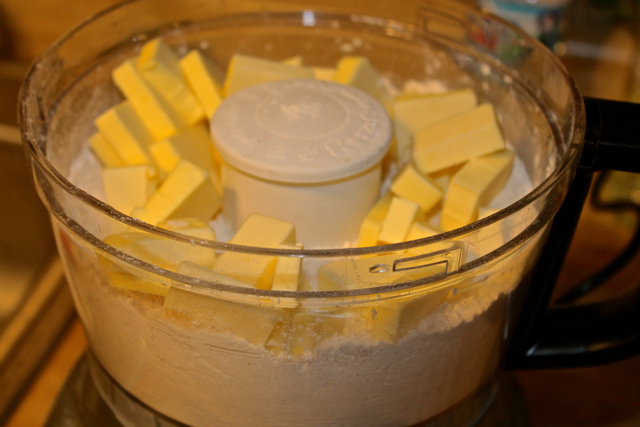 I personally like using a food processor to mix my dough for pies. It just does a better job than I could ever do and it's much quicker.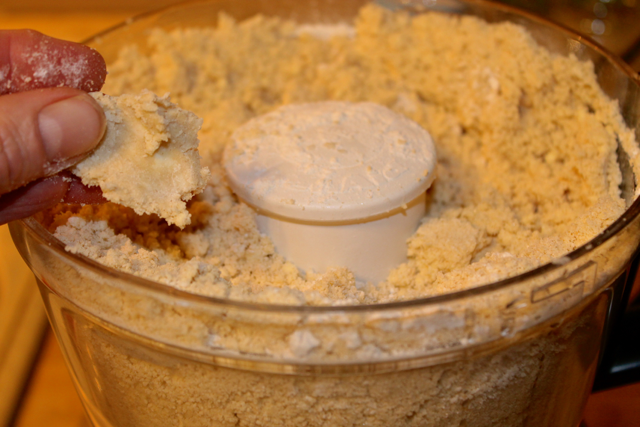 Pie dough needs the fat part of the recipe to be chilled so that it gets evenly distributed and bakes the flour up nice and flaky. The butter needs to be cold before, during and after combining the ingredients. I cut the butter up and chill it in the freezer. After I combine everything, the dough gets shaped and placed in the fridge for an hour before I roll it out.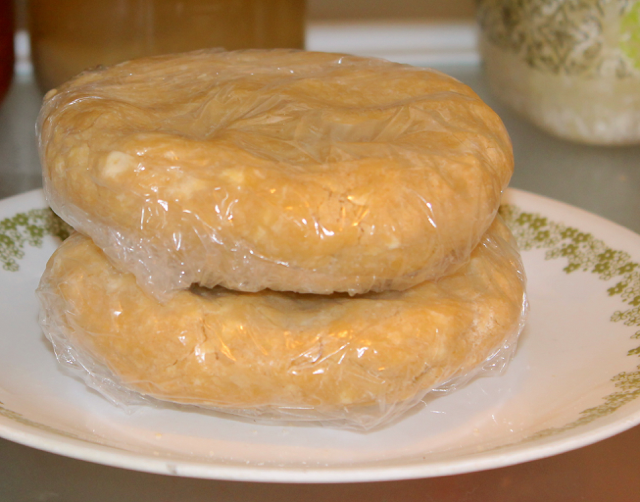 While waiting on the dough to chill, I prepare the filling. The veggies get sauteed and simmered in a Dutch oven until they're nice and tender. A good quality chicken stock gives them that wonderful chicken flavor.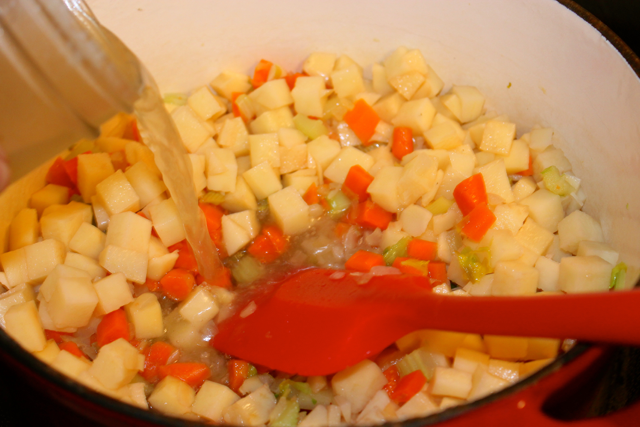 A few seasonings such as sage and thyme give the mix a savory aroma and enhance the chicken flavor.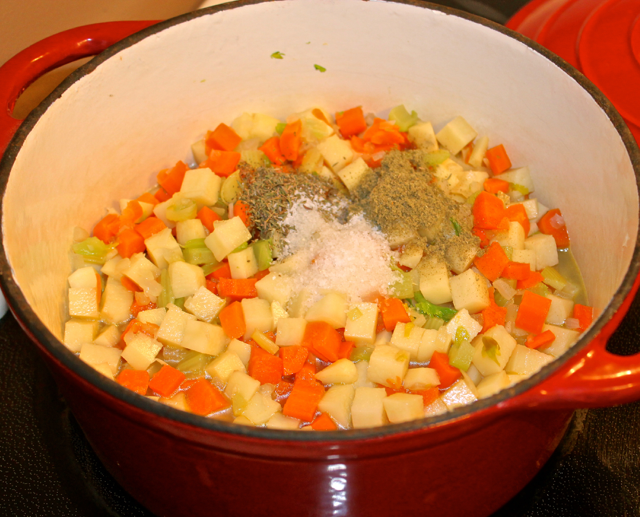 Because you want the filling nice and thick, a roux is necessary. Simply melt some butter and get it bubbling. Add an equal amount of flour and whisk until thick and creamy.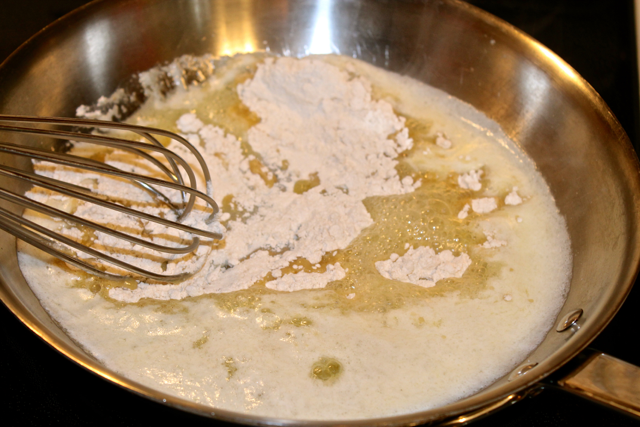 Add chicken stock to break it up and smooth it out.
Once you have the veggies softened, add the roux and your chicken to the pot. Season with salt and freshly ground black pepper to taste and your filling is done.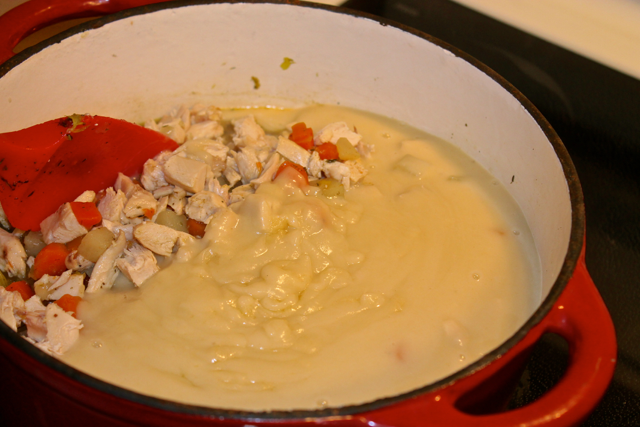 At this point, the oven needs to be preheating to 375 degrees F. and it's time to shape the dough for the pie pan.
To keep the dough from sticking to the pan, butter it very well.
Before you roll the dough out to fit the pan, allow it to warm up some so that it's managable. Be sure to use a well floured surface and rolling pen. With all the butter in there, it'll be quite sticky.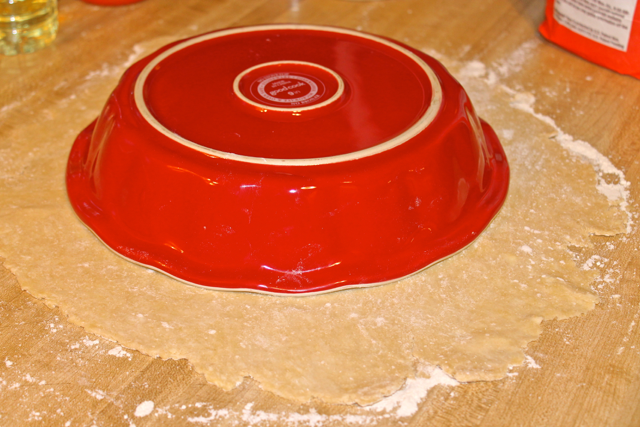 Trim up the edges with a paring knife or kitchen shears.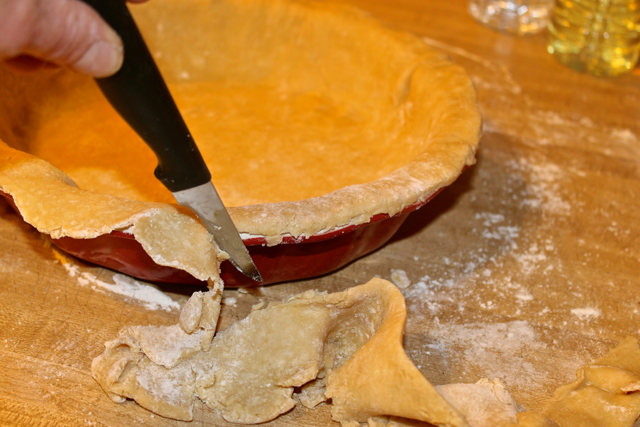 Ladle that scrumptious chicken filling into the pie.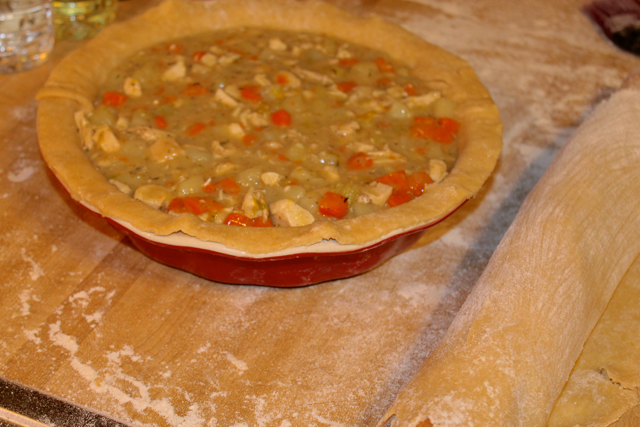 Place the top crust over and trim the edges.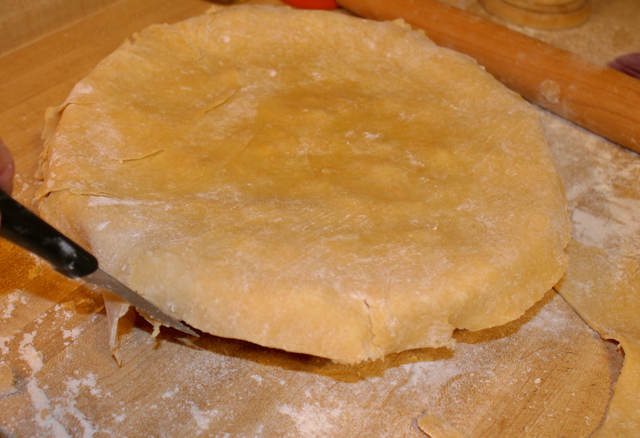 Tuck the top crust under the edge of the bottom crust and pinch them together. Crimp the edges with your fingers. Cut a few slits in the top to allow steam to ventilate.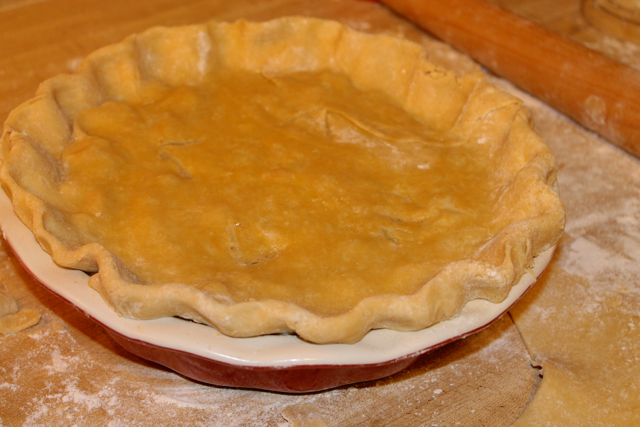 Bake the pie for 45 to 50 minutes in the oven until the crust is golden brown.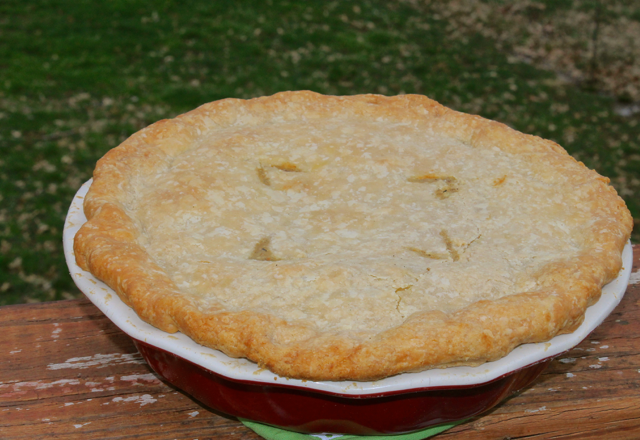 When you remove the pie from the oven, allow it to cool for at least 20 minutes before digging in so that the filling doesn't just spill out of the crust.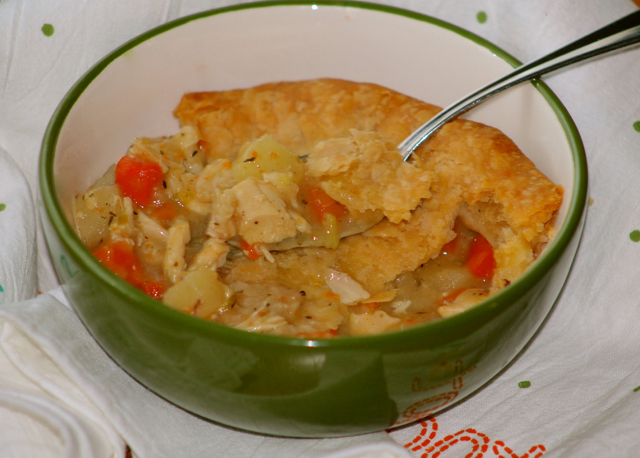 When I was making this recipe, I made two pies. One went in the freezer, unbaked and one was devoured for dinner. This is a great make ahead recipe, as it freezes very well. When it comes time to bake the frozen pie, It'll take a bit longer to cook and I'll need to cover the crust with foil for a bit before crisping up the crust.
I figure, if you're going to make a tasty chicken pot pie from scratch, you might as well have another one on hand for those nights you just wanna throw something in the oven and be done with it. Homemade dinners like this do require some time but thinking ahead offers convenience without unwanted ingredients.
I hope you'll give this one a try and let us know how it turned out. We'd love to hear from you!
Have a beautiful day and as always, keep it delicious!
Till next time ~ much love, Connie
Butter Crust Chicken Pot Pie
Ingredients
Pie Crusts

1

C

butter

cut into small chunks

2 1/2

C

all purpose flour

1

tsp

salt

1

tsp

sugar

4

tbsp

ice water

more if needed

Filling

2

tbsp

olive oil

1

med onion

diced

1

C

carrots

diced

1

C

celery

diced

1

C

potatoes

diced

1

tsp

dried sage

1 1/2

tsp

dried thyme

1/2

lb

cooked chicken

diced

1/2

C

frozen peas

if desired

1/4

C

butter

1/4

C

flour

2

C

chicken stock

divided

Salt and freshly ground black pepper to taste
Instructions
Place 1 C butter (cut into chunks) in the freezer for 5 minutes.

In a food processor, combine the flour, salt and sugar with a few pulses.

Add the chilled butter and pulse until finely chopped.

Turn the speed on low and add one tbsp of ice water until the mixture comes together and holds when pinched.

Pour the flour mixture out onto a clean surface.

Gather into a dough ball and press to form a disc.

Divide the disc to form two equal parts.

Wrap the discs in plastic and place in the refrigerator for 1 hour.

Heat 2 tbsp olive oil in a Dutch oven or large pot over med/hi.

Saute the onion for one minute.

Add the carrots, celery and potatoes.

Saute 2 or 3 minutes.

Add 1 cup of chicken stock.

Add the dried sage and thyme.

Cover and turn heat to med/low.

Simmer until the veggies are soft when pierced with a fork.

Heat 1/4 cup butter in a medium skillet over med/hi.

When the butter is bubbling, add 1/4 cup flour and stir with a wire whisk for 2-3 minutes.

Add 1 cup chicken stock and continue stirring until no lumps remain and the mixture is smooth and creamy.

Remove from heat and pour into the veggie mixture.

Stir in the cooked chicken and peas (if desired).

Stir well and add salt and freshly ground black pepper to taste.

Remove from heat and set aside.

Preheat oven to 375 degrees F.

Take the pie crusts out of the refrigerator and allow to warm 15 minutes.

Place each piece on a well floured surface and sprinkle flour over top and onto a rolling pen.

Starting from the center, roll the dough out into a round by pressing away from you and turning a quarter inch each time you roll.

Each crust should be at least 11 inches in diameter.

Butter a 10 inch pie plate very well and place the bottom crust over top.

Press the bottom dough into the corners and up the sides.

Trim the edge of the dough to fit just over the rim.

Ladle the filling into the pie.

Place the top crust over the filling and trim off the excess, leaving 1 inch hanging over the sides.

Tuck the overlapping top crust under the bottom crust and pinch together.

Using your thumb and fingers, crimp the edge.

Cut 4 slits in the top of the crust.

Place the pie on a baking sheet and bake in the oven for 45 to 50 minutes until the crust is golden brown on top.

Remove from oven and allow to cool at least 20 minutes before serving.
Notes
Recipe by: Connie Murray @Happybellyfoodie.com