Butterscotch Pudding with Freshly Whipped Cream

It may look simple but this dessert dish is rich, buttery and decadent as all get out.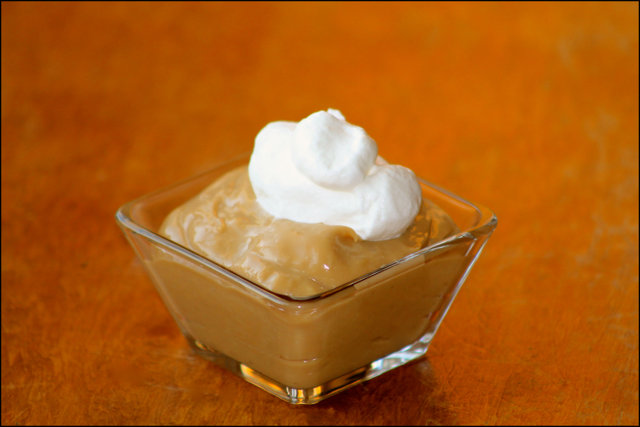 Butterscotch is a complex flavor that lives right next to caramel. In fact, making butterscotch pudding is very similar to making caramel.
It starts with butter and sugar. In this case, both brown and white sugar are combined with the butter.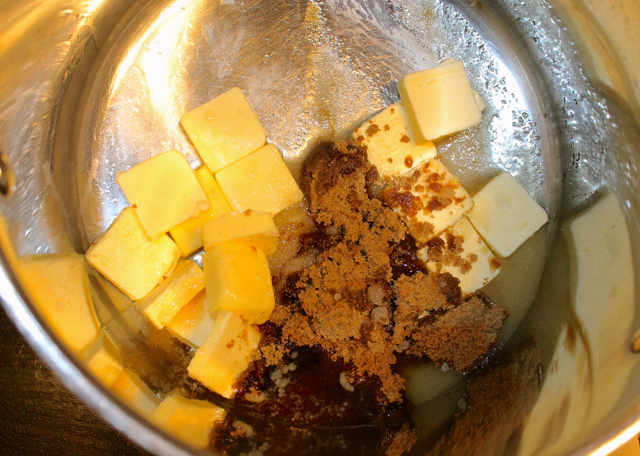 Like caramel, the mixture is brought to a boil and the temperature is monitored. Once it reaches 240 degrees F. the heat is turned down and it's simmered until it reaches 300 degrees F.
Once the mixture has reached temp, 1/4 cup of cream is poured in to stop the cooking. At this point, the base flavor is achieved and two cups of milk is whisked in.
The mixture needs to be heated once more until it reaches a full boil.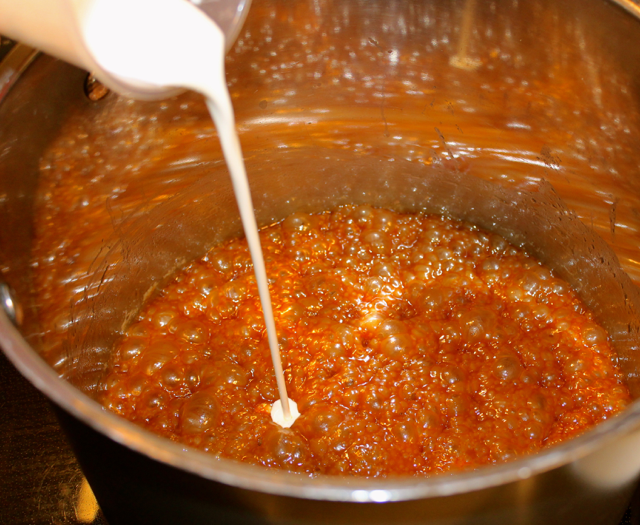 To thicken and give the pudding a rich finish, 4 egg yolks, 1/4 cup corn starch and 1/4 C milk are combined in a large bowl.
Whisk the butterscotch mixture into the bowl with the egg mixture. The heat from the butterscotch is just enough to cook the eggs without lumping them. The cornstarch thickens from the residual heat as well.
Stir in a teaspoon of vanilla extract and the pudding is ready to be chilled in the refrigerator for three hours.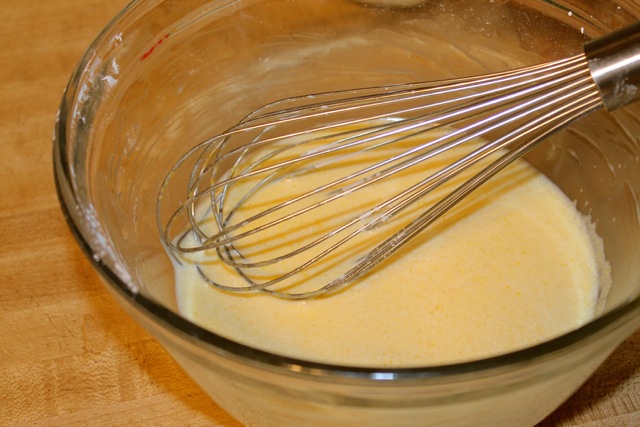 It's very tempting to have a bowl right away but chilling the pudding not only lets those flavors really develop, it allows it to set into the perfect texture and thickness. Totally worth waiting for.
A dollop of freshly whipped cream tops it off nicely when you're ready to dig in.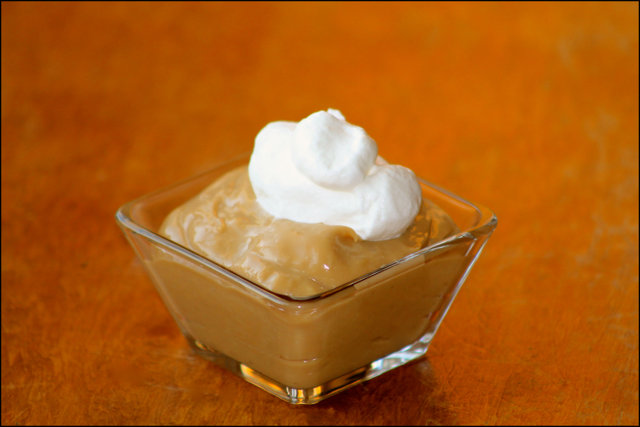 If ever there was a reason to throw manners out the door, this little ditty is right there because you'll be licking the bowl clean. We totally did here in the Happy Belly Foodie kitchen and we're not apologizing. 😉
I hope you'll give this one a try and let us know what you think. We'd love to hear from you.
Have a beautiful day and as always, keep it delicious!
Till next time ~ much love, Connie
Butterscotch Pudding with Freshly Whipped Cream
Ingredients
Butterscotch Pudding
12

tbsp

butter

cut into 12 pieces

1/2

C

granulated sugar

1/2

C

brown sugar

1/4

C

water

3/4

tsp

salt

2

tbsp

corn syrup

1/4

C

heavy whipping cream

2

C

milk

4

egg yolks

1/4

C

corn starch

1/4

C

milk

warmed

1

tsp

vanilla
Fresh Whipped Cream
1

C

heavy whipping cream

2

tbsp

powdered sugar
Instructions
Butterscotch Pudding
Combine the butter, sugars, water, salt, and corn syrup in a large, heavy sauce pan.

Place over med/high heat.

Bring to a boil and cook until the mixture reaches 240 degrees F.

Turn the heat down to med/low and continue simmering until it reaches 300 degrees F.

Take off the heat and add the 1/4 C whipping cream.

Whisk in 2 Cups milk and return to med/high heat.

In a large bowl, whisk together the egg yolks, corn starch and warmed 1/4 C milk.

Once the butterscotch mixture comes to a full boil, take off the heat and whisk into the egg mixture.

Whisk until the pudding thickens.

Cover with plastic (directly on top of the pudding) to keep from forming a skin.

Refrigerate until cold. About 3 hours.

Serve with fresh whipped cream.
Fresh Whipped Cream
Chill a bowl and the beaters for the mixer in the freezer for 30 minutes.

Combine the whipping cream and powdered sugar in the chilled bowl with an electric mixer on low speed until thickened slightly.

Turn the speed up to high and continue to mix until thickened to stiff peaks.

Keep refrigerated until ready to serve.
Notes
Recipe by: Connie Murray @Happybellyfoodie