Campfire S'mores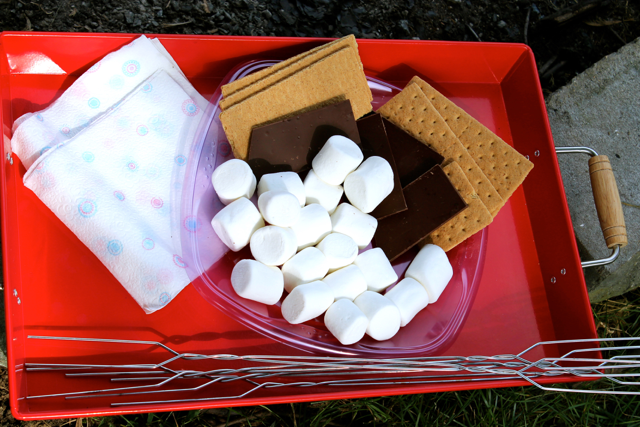 Traditional s'mores are a must have when you're out camping in the woods. Let's make some! But first, let me show you around Cumberland Falls State Resort Park.

Alright foodie fans, let's get down to business. Anybody who goes camping in Kentucky knows, ya gotta have s'mores at least once while your camping. I'm not real big on sweets but this is a must and s'mores are so easy to make.
The basic ingredients are graham crackers, chocolate and marshmallows.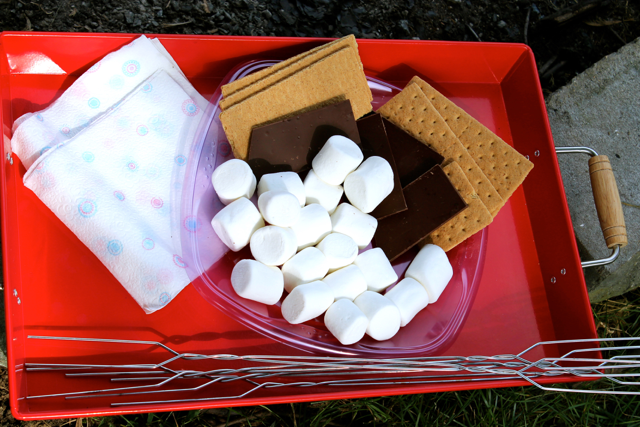 I like to toast the marshmallows first.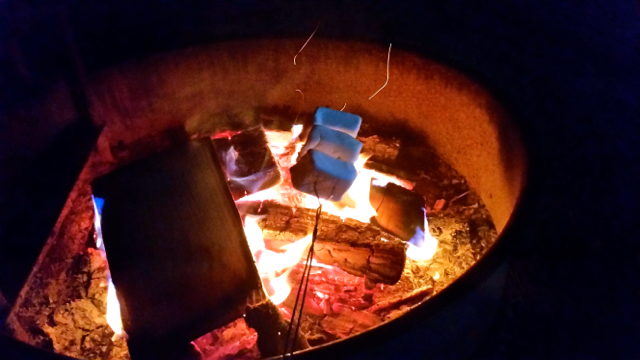 Then, stack 'em like zeeesh…
This little contraption was shown on my first post this week for the bacon, egg and cheese muffins I made. (Yummy!)
I found this for a few bucks at a local grocery store. It makes it really nice because it keeps the food from falling apart.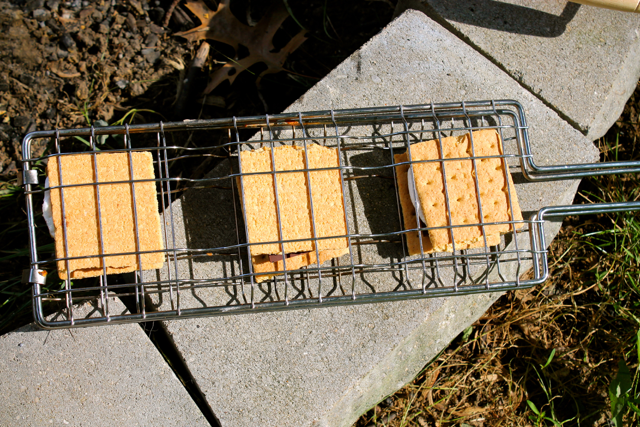 They are messy. Really messy. But who cares? Right? We're camping. 🙂
What a fun trip! What delicious food we've had this week! I learned so much while I was camping and here on Happy Belly Foodie. I slept better in the forest than I have in a long time. There's just so much beauty and so many possibilities for adventure there.
It was funny. When I woke up after our first night in Cumberland Falls, I quietly stepped out of the tent while everyone else was sleeping. The song of the forest is an intoxicating song. When you listen real close, you can hear the whispers of the forest's soul. The flow of the river and the falls tell a story. The water knows places from afar and if you put your feet in and feel the rush, you get swept away in everything the world has to offer. That's powerful.
I was reveling in my muse and I felt like someone was watching me. I heard a voice call out to me. I turned around and there he was. One of the creatures that lived there had a message he wanted to tell me. He wanted me to share it with everyone else.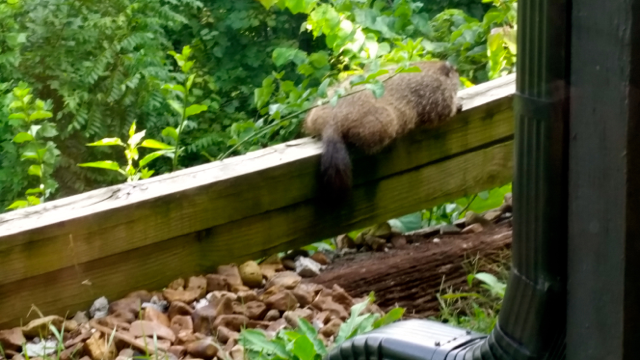 At first he seemed very upset. I asked him, "What is it little Phil?" That's his name, by the way. Corbin Kentucky Phil and he's a groundhog. (I did ask him if he was related to the famous Punxsutawney Phil and he said he was his cousin.)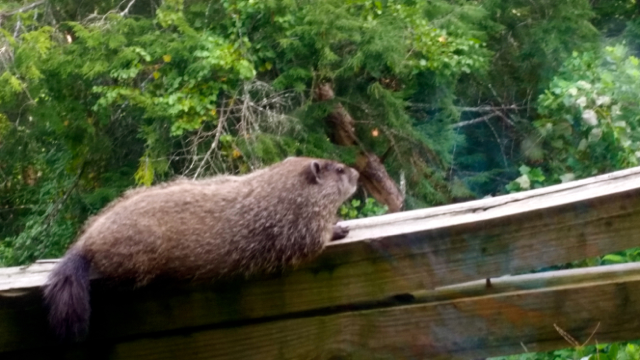 He took a deep breath and just let it go. His speech was shaky, as he had never met a human that would actually listen to him.
He stood up and pointed to the banks of the river and said, "This is our home. We love sharing it with people and enjoy watching all the fun things they do. We enjoy picking up the crumbs and tasting the sweetness of their food but there's a really big problem with all of it," he paused and waited to see if I understood. "Go on," I said. I'm listening."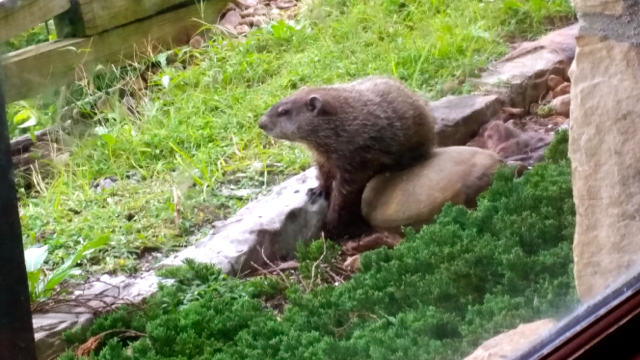 "Look over there," he pointed and continued. "Do you see all those water bottles and trash laying on the side of the river banks?"
I looked and it made feel so sad. He could have never said another word and I would have known exactly what he was going to say.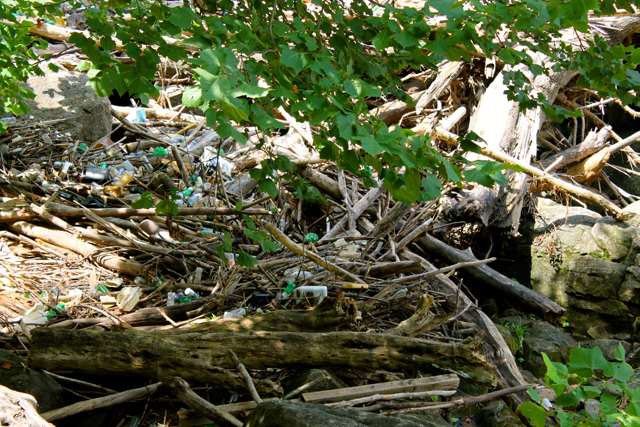 It's horrible. All that garbage is from us. It travels everywhere and ends up in places like this. THIS. This beautiful land. It's embarrassing. How could we do this to their home?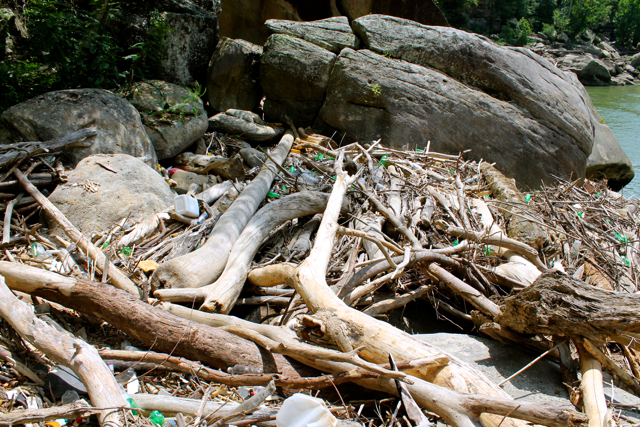 Phil told me that he wanted me to send the message out to as many humans as I possibly could. He knows I understand and that I can reach out.
"It's such a big job. I've been moving as much of the garbage to different places but it just doesn't do any good. I need help. Can you please ask your fellow tribe, humans to lend a hand. If they don't, we're all going to be sick. Many of us have died because of the pollution." He pleaded.
I knew exactly what to do and I told him, "Phil, you have my word. I will ask. I will do my part. I will never leave trash anywhere that it doesn't belong. I will send the message out far and wide."
Before he scurried away, he thanked me and went back to his family. He's got one parent left, his Mom and he has three sisters that he helps take care of.
The wind washed over me and I understood why, when we first arrived I felt this deep connection to the forest. In all honesty, I felt home. I was thrilled and excited to see everything. And I did. I saw EVERYTHING. A lot of it was absolutely breath taking and a lot of it made me really, really sad. I was supposed to come here to get the message from Phil.
I love this place, our Mother Earth. I love my tribe. YOU, my friends are my tribe. All of you. I beg of you on behalf of Phil and all the other beautiful creatures around the world, the forests, the rivers and oceans and beyond…..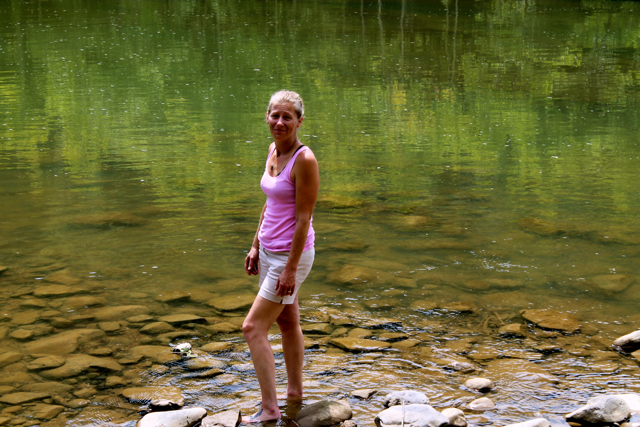 Please, DON'T LITTER and spread the message. Phil would be so grateful. And I don't really like to ask for favors from my readers, but could you please share this post with your friends and families? It's really important. At the top of the post, there are share buttons for your convenience. Thank you. <3
My personal promise is to pick up trash when I see it and put it where it belongs. It doesn't belong in Phil's home.
Thank you friends.
Make it a great weekend and as always, keep it delicious.
Till next time ~ much love, Connie