Do My Burger Right!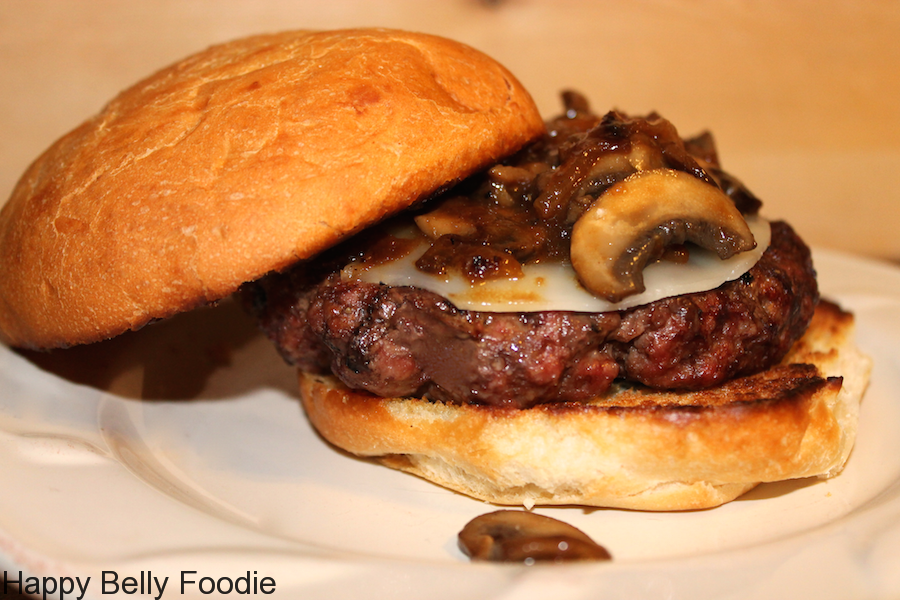 Since we're all getting anxious for those crazy-good summer tomatoes, yet we need a taste of summer now, let's go ahead and get the ball rolling! I recently made a batch of
Beef Stock
and wanted to dig in right away.
And this is how my mind works, hmmm.. what delicious thing could I come up with besides a soup or stew that I could incorporate my beautiful stock into? Mushrooms, check. Onions, check. Yes! Gravy kinda thing? Yes, Yes! Make it a deluxe burger and slap that on my plate! Yum!
So if you're like me and need a tide-me-over to get you through til summer's bounty comes into full bloom, break out the grill! Make this deliciously rich sauce for a burger topping and enjoy!
Btw, that little shot of balsamic vinegar really brings out the color and flavor!
Till next time ~ much love, Connie
Caramelized Onion and 'Shroom Sauce
Ingredients
2

tbsp

olive oil

1

lg onion

sliced

1

tsp

salt

10-12

baby portabella mushrooms

sliced

2

tbsp

beef stock or broth

1

tbsp

butter

1

tbsp

flour

1/2 - 3/4

C

beef stock

1

tbsp

balsamic vinegar

salt and fresh ground pepper to taste
Instructions
Heat the olive oil in a saute' pan or skillet on medium heat. Add the onion and cook for 5 minutes. Add the salt and 2 tbsp of beef stock.

Continue cooking until the onion softens and becomes browned. (about 20 min, adjust heat if needed) We don't want to burn the onion, so lower the heat if it starts sizzling too much.

Add mushrooms and cook until they are browned.

Remove onion and mushrooms and set aside.

Return pan to medium heat and add the butter and flour. Cook for one minute.

Add 1/2 C beef stock and turn heat up to med/hi. Stir constantly for one minute. Add a little more stock if the gravy is too thick.

Once the desired thickness is achieved, stir in the balsamic vinegar. Salt and pepper to taste.

Add the onions back to the pan and heat through.

Serve as a topping for your favorite sandwich or burger.
Notes
Recipe by : Connie Murray @ happybellyfoodie.com