So good, you'll want to have a bowl right now!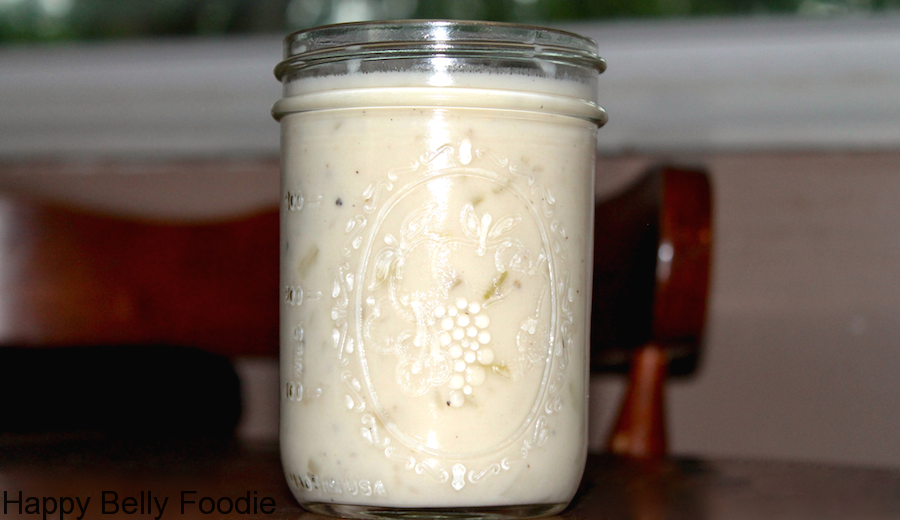 I made this recipe based on the condensed cream of mushroom recipe I have listed above. Basically, you can use any vegetable you want to make a condensed soup. It's very interchangeable and delicious! I love using these condensed soups for casseroles. In fact, I made this one specifically for tuna casserole. It really does make a HUGE difference in taste!
When you make your own, you'll be so surprised and pleased. All it takes is a handful of fresh ingredients and you've got the very best. You can also mix in a little milk in and just have it as a nice cozy soup. I darn near did after my batch was done. It's scrumptious and much better for you than the pre-made kind.
Just to point out the things you'll be avoiding when you skip the store bought stuff, I wanted to list up the ingredients of one of the most famous brands on the market:
Water , Celery , Vegetables Oil ( Corn Oil , Cottonseed Oil , Canola Oil , and/or , Soybeans Oil ) , Food Starch Modified , Cream , Wheat Flour , Salt , Whey Dried , Margarine ( Corn Oil , Cottonseed Oil , Canola Oil , and/or , Soybeans Oil ) , Monosodium Glutamate , Soy Protein Concentrate , Dairy Blend Dried ( Whey , Calcium Caseinate ) , Yeast Extract , Flavors
Eeek! The obvious ones like all those oils, which are likely from GMO crops and the Monosodium Gutamate are scary but what exactly are "Flavors?" See what I mean? No thank you! I really am on my soap box here but we need better quality food in our diets! When you eat better, you feel better because you're healthier. Just the facts folks.
Of course, it does take a little extra time to make things from scratch but once you get into the swing of things, you'll learn to double up on recipes and have your freezer stocked in no time.
You'll save money, too! I use only organic products, where ever possible and for the same price or less, I can make four times the amount of one 10.75 oz can of the stuff that comes in the red and white can. (you know which one..)
Next time you want to make a nice big casserole, whip up a batch of your own homemade condensed soup and enjoy! This recipe is easily doubled and it takes less than an hour to make. Easy and creamy delicious! Till next time ~ much love, Connie
Condensed Cream of Celery Soup
Ingredients
1

stick unsalted butter

1/2

C

finely diced shallot

1 1/2

C

diced celery

1/2

C

flour

1 1/2

C

chicken broth

1 1/2

C

whole milk

Salt and pepper to taste
Instructions
In a large pot, heat butter on medium and sauté shallot and celery until soft. (about 20 min)

Stir in the flour and cook 1-2 minutes longer. Whisk in the broth and milk. Continue stirring until mixture thickens. Add salt and pepper to taste. Remove from heat.

Use in casseroles or thin with milk for a soup. Store in air tight container in refrigerator for up to a week or freeze for later use.
Notes
Recipe by: Connie Murray @happybellyfoodie.com