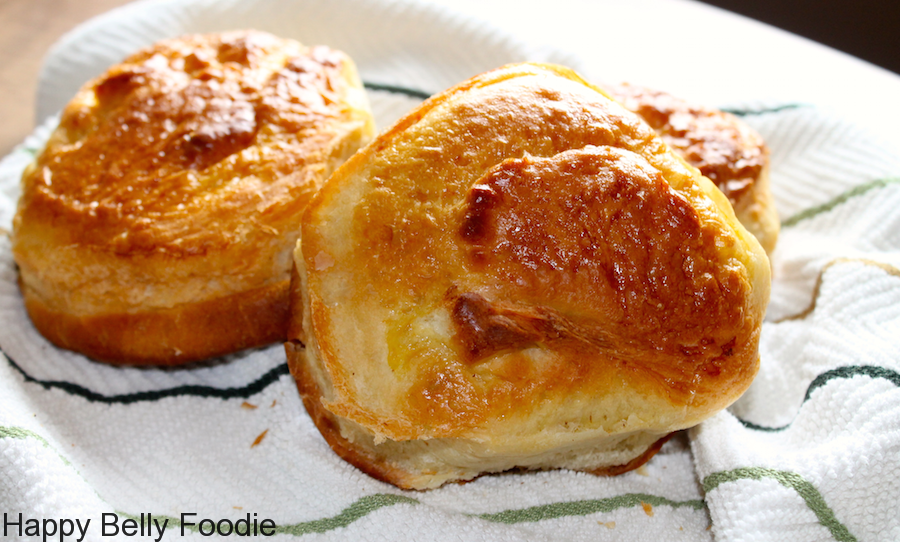 Homemade
Deli Style Buns
are so much better than store bought because their super fresh.
Sometimes you just need a good hearty bun for a hearty sandwich, like say a pulled pork sandwich that's loaded with BBQ sauce and slaw… you know, since we're breaking out the outdoor cookwares and all. This bun recipe is perfect for that! In fact, I think it would hold up well with rich roast beef and gravy sandwich (hmmm.. idea!)
I'm always on the look out for a reliable bread recipe. Actually, I'm always on the lookout for any good recipe. It's kinda my thing. This one here is a definite keeper! The only catch is the amount of time it takes for the rise and then the second rise, so you gotta plan a bit.  If you've got a hunk of meat in the smoker, I'm gonna go ahead and guess you've got a few hours to dawdle, so that shouldn't be a problem.
I hope you'll give these a try next time you're looking for a homemade sammich holder.
Have a fantastic day and as always, keep it delicious!
Till next time ~ much love, Connie

Deli Style Buns
Ingredients
1

C

warm water

108 degrees F.

1

pkg active dry yeast

2

tbsp

sugar

3

tbsp

warm milk

1

lg egg

2 1/2

tbsp

softened butter

3

C

bread flour

1/3

C

all-purpose flour

1 1/2

tsp

salt

1

tbsp

vegetable oil

1

lg egg mixed w/ 1 tsp water
Instructions
In the bowl of a stand mixer with the dough attachment in place, combine the water, yeast, and sugar. Allow to sit for 5 minutes or until the yeast begins to foam. Add the warm milk, 1 egg, butter, salt, and one cup of the flour. Start out on low speed and work up to medium while adding small amounts of the flour until all is incorporated. Mix for 8-10 minutes or until a ball of dough is formed and pulls away from the sides of the bowl.

Drizzle the oil over the dough and turn to coat both sides. Cover with plastic wrap and allow to rise in a warm, draft-free place for 2 hours.

Line a baking sheet with parchment paper or a silpat mat.

Divide dough into 8 equal parts, weighing them to ensure equal sizes. Shape each piece into a ball and roll on a non-floured board. (no extra flour is needed)

Place each piece onto the baking sheet and cover loosely with plastic wrap. Allow to rise in a warm place for 2 hours.

* Tip - To keep the buns from misshaping too much during the rise and baking, take a triple folded strip of foil (12in x 1 in) and secure the ends together with a staple. Place the buns in the center of the foil and flatten the tops with the bottom of a bowl.

Preheat oven to 400 degrees F. Brush the egg and water mixture lightly over the top of each bun. Bake 15 to 20 minutes or until golden brown on top. Transfer to a wire rack to cool.

To store for later use, transfer cooled buns to a zip top bag and seal.
Notes
Recipe by : Connie Murray @ happybellyfoodie.com