Double Dutch Deluxe Hot Chocolate

There's just something so cozy and homey about an old fashioned cup of hot chocolate. Children and adults alike share a common bond when it comes to this favorite. We all love it.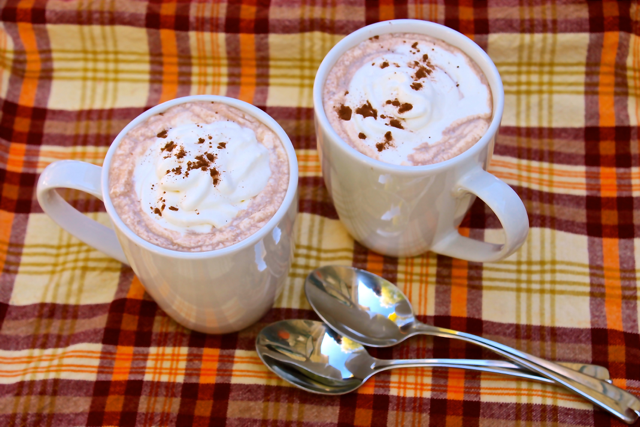 If you know me, you know I'm going to take the standard and make it from scratch, simply because I like knowing what's in it.
I found a package of double Dutch cocoa powder at the grocery the other day and I couldn't resist. The processing of cocoa powder, by normal standards is basically cocoa beans that are pulverized into powder. Dutch processing is a little more intensive wherein the acidity is reduced by way of potassium. That means it's richer and less, well acidic. It's smoother and that makes for a fantastic cup of hot cocoa.
For my recipe, I wanted a richer overall body as well. I have heavy whipping cream, some homemade vanilla extract, a little sugar for sweet and some water.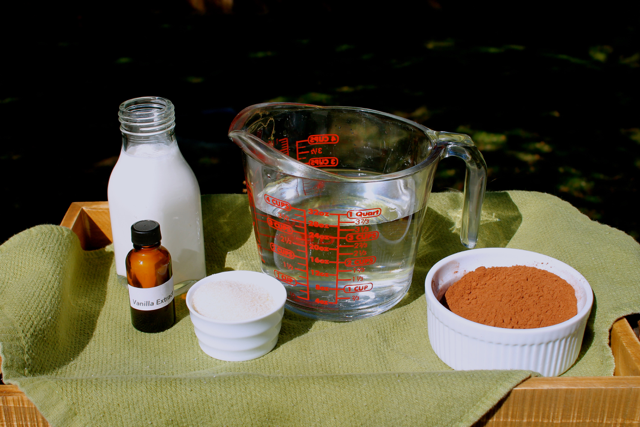 Starting out in a saucepan, whisk the sugar and cocoa powder well.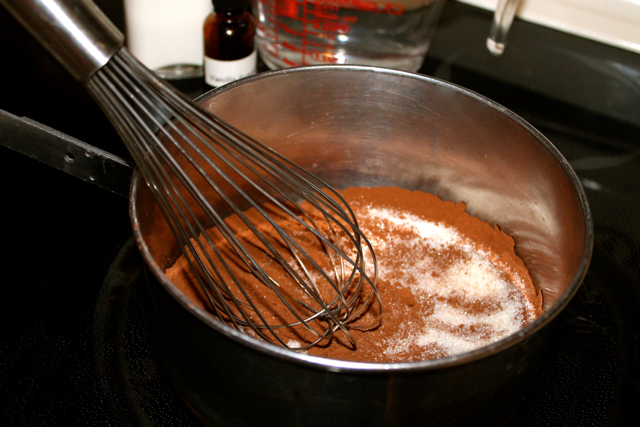 Add a little water and whisk over med/hi heat until the all the lumps from the cocoa are gone.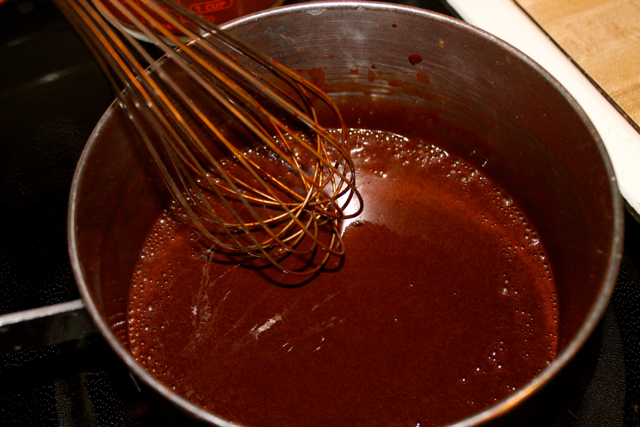 Add the cream and the rest of the water and heat through until hot but not boiling. Add the vanilla after taking the pan off the heat.
To make the hot cocoa deluxe, add some of your favorite whipping cream and a sprinkle of cocoa on top. If you need a good whipped cream recipe, see my post Party Bites ~ Fruit n veg snack-ity-roos and fun with a pastry bag.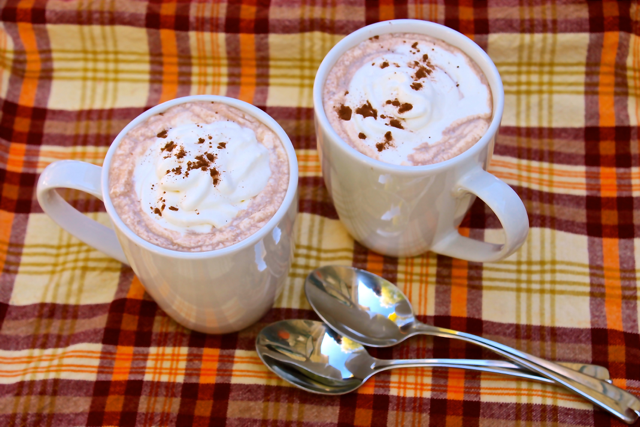 It is a simple recipe but sometimes a cup of simple is all we need. Here's to keeping warm and cozy on chilly Autumn days and nights. I do hope you'll give this creamy, chocolaty good recipe a try. As always, keep it delicious!
Till next time ~ much love, Connie
Double Dutch Deluxe Hot Chocolate
Ingredients
2

oz

double Dutch cocoa powder

4

tbsp

sugar

1

C

heavy whipping cream

3

C

water

Fresh whipped cream for garnish

chocolate shavings or extra cocoa powder for garnish
Instructions
Combine the cocoa and sugar in a medium sauce pan with a little of the water over med/hi heat. Whisk until all the lumps are removed.

Add the rest of the water and the cream and heat until hot but not boiling.

Pour into mugs and garnish with whipped cream and chocolate shavings or a sprinkle of cocoa powder.
Notes
Recipe by: Connie Murray @Happybellyfoodie.com