So many jars to choose from, so little flavor… Why not make your own? This easy marinara sauce is WAY better!
And, you won't need to worry about reading labels for ingredients like high fructose corn syrup.
I LOVE making my own sauce at home. Of course, I like making everything from scratch because I can decide what goes in my food. When it comes to tomato sauces, I'm super picky! I want it thick and loaded with flavor.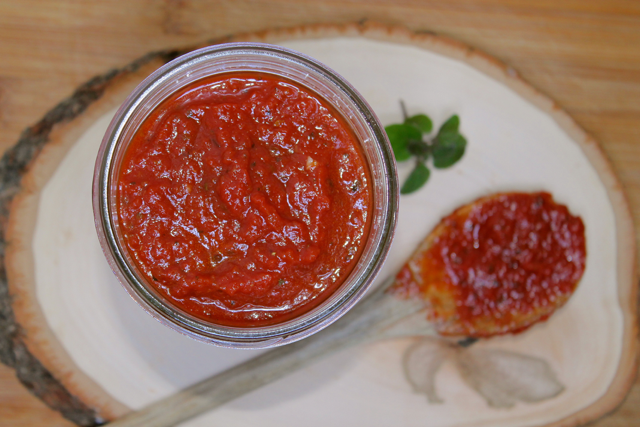 So how do you get your sauce to be really thick? That's easy. Crushed tomatoes and tomato paste. Crushed tomatoes are thicker than just a sauce or diced. There's a lot less water in the can. Tomato paste as a thickener is a given.
And the flavor? Well, aside from some fantastic herbs, there's a few tricks to balancing it all out. Number one, anchovies are a must. I like the paste that comes in a tube because you can just use what you need instead of opening a whole can of anchovies. But I'm telling you, anchovy just has to be in there. Number two, apple cider vinegar. I really don't know how it works but when I don't put it in my sauce, I can tell the flavor is just off.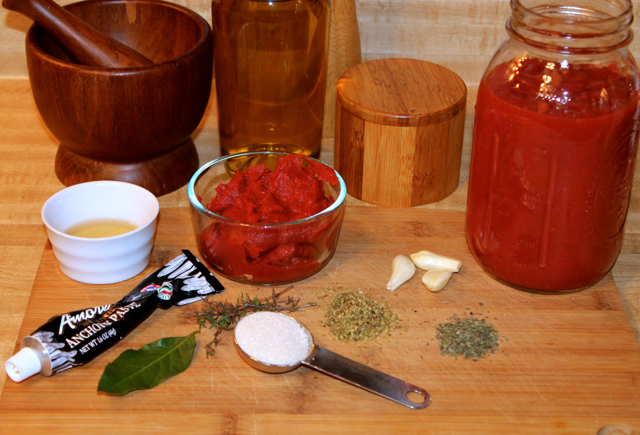 If you think the anchovy paste is going to make your sauce have a fishy flavor, think again. Once it hits the hot pan, it practically disappears and turns into this amazing flavor booster. By the time you add your freshly minced garlic, you'll forget you even added it.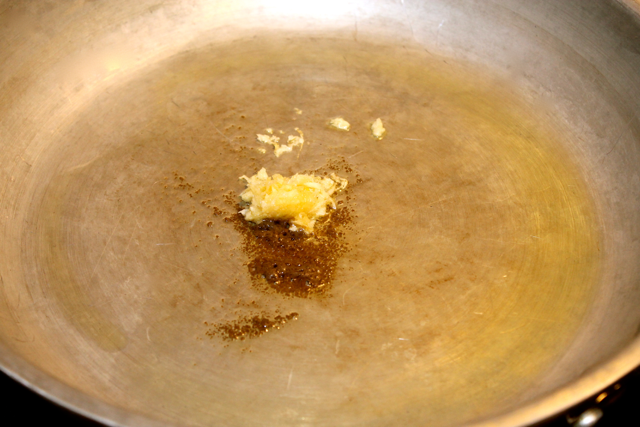 A minute or so after you have your garlic cooked, you'll add your herbs and let them cook for a minute or so. By the way, at this point your kitchen is going to have this irresistible aroma that draws everyone in the house round the stove with their mouths watering like, "When's supper gonna be done?!?!" It happens every time! 😉
Add the tomatoes, the vinegar and season with a touch of sugar and you're nearly done. Turn the burner on low, stir and add salt to taste. Cover and let your sauce simmer while you prepare everything else.
I told you it was thick… YUM!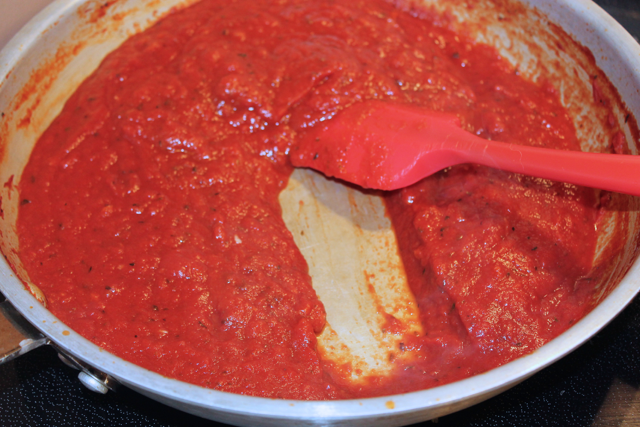 How easy is that? And if you're like me, you'll make a double batch to have more in store for later.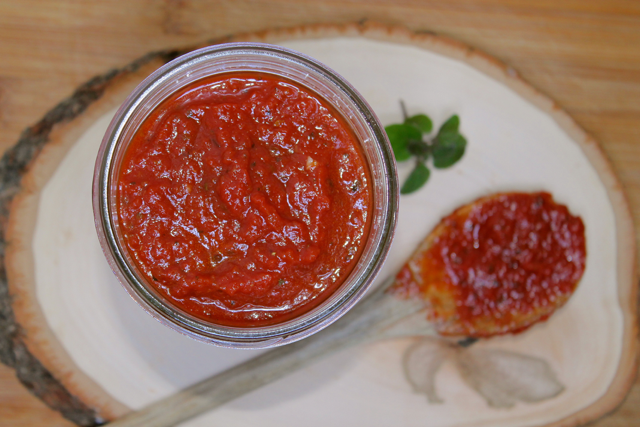 Homemade marinara, made in less than 30 minutes is extremely satisfying. It's perfect for pasta, as a dipping sauce, a topper for chicken and much more.
I do hope you'll give it a try and let me know how you liked it friends. Make it fabulous weekend and as always, keep it delicious!
Till next time ~ much love, Connie
Easy Marinara Sauce
Ingredients
1

tbsp

olive oil

1

tsp

anchovy paste

3

cloves

garlic – crushed

2

tsp

oregano

1

tsp

thyme

1

tsp

basil

1

– 28 oz cans organic crushed tomatoes

1/2

tbsp

organic sugar

1

tbsp

apple cider vinegar

1

bay leaf

Salt to taste
Instructions
Heat the oil in a large, deep skillet on med/hi. Add the anchovy paste and cook for one minute. Add the garlic and saute for one minute. Add the oregano, thyme and basil in and stir for another minute. Add the rest of the ingredients and allow to come to a slight boil. Turn heat to low. Cover with a lid and simmer for about 20 minutes.
Notes
Recipe by: Connie Murray @Happybellyfoodie.com