Egg Drop Soup
Literally the most simple soup you'll ever make!
I can't think of a better starter dish for a stir fry than egg drop soup. This is one of our favorites!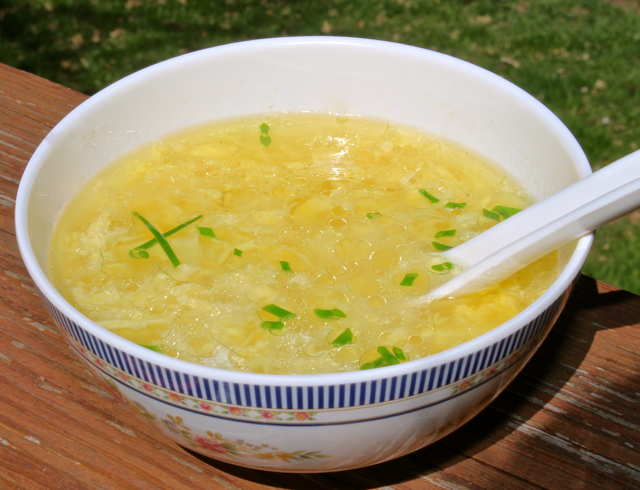 While this one is pretty much a no-brainer, I thought it was worthy enough to add to my files because it's one of my favorite go-to's for quick and easy soup. Plus, it's just fun to make. Eggs are so fascinating in their ability to be transformed into magical deliciousness.
You really only need two ingredients to make the dish and it requires minimal effort. Simply heat up a good quality chicken broth/stock to boiling.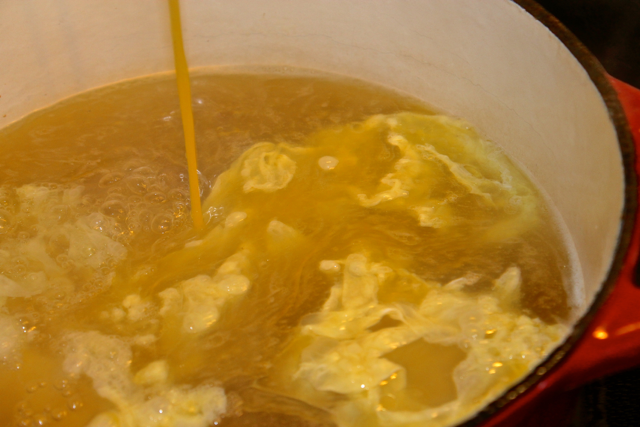 Whisk in a couple of scrambled eggs and watch them turn into silky strands of scrumptiousness.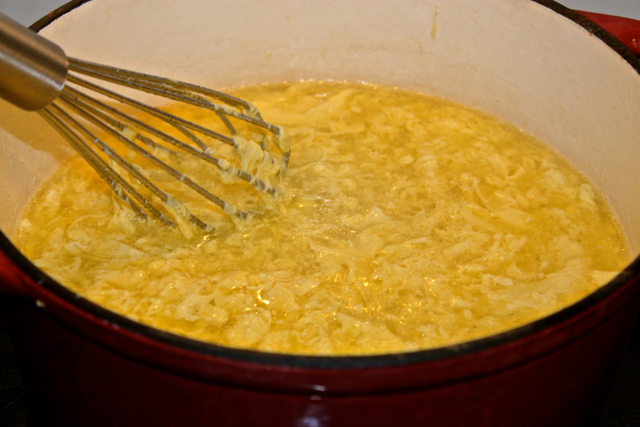 You can add more flavors if you like but I tend to think a garnish of some freshly chopped green onion keeps it nice and light.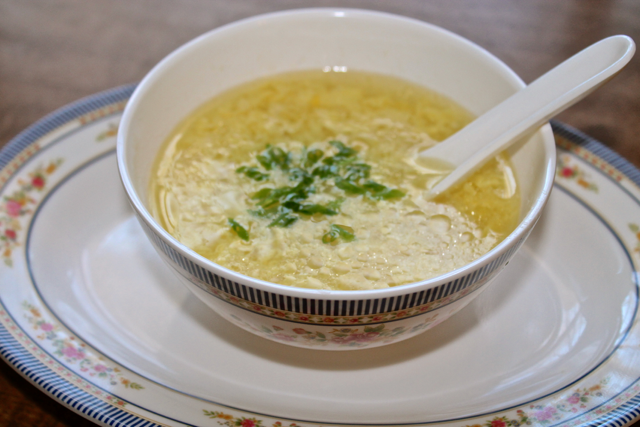 There's a lot of chopping and frying that happens with a stir fry. That's a lot of work! So, an easy-breezy soup to get the meal started just makes sense.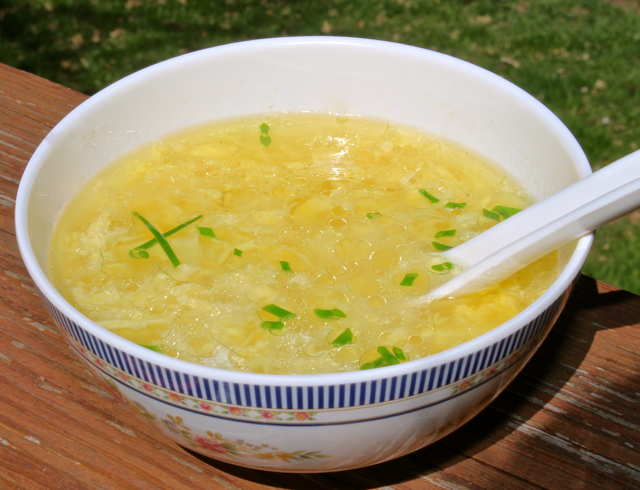 Actually, I think egg drop soup is impressive to see at the beginning of a meal and when you make it at home, you decide the quality of broth and egg that goes into it. I'll forever preach the benefits of making things from scratch because it's just so much better for you and your crew!
If you've never tried making this delightful soup, I'm pretty sure you're gonna put it on your list after seeing how quick and easy it really is to make. I hope you'll give it a try and let us know how you and your crew enjoyed it.
Have a fantastic day and as always, keep it delicious!
Till next time ~ much love, Connie
Egg Drop Soup
Ingredients
4

C

chicken stock/broth

2

eggs

lightly scrambled

freshly chopped green onion for garnish
Instructions
In a large pot, heat the broth to boiling.

Take off the heat and whisk in the eggs, stirring constantly until completely incorporated and cooked.

Serve with freshly chopped green onion as a garnish.
Notes
Recipe by: Connie Murray@Happybellyfoodie.com