Broccoli and Cheese Frittata
When sauteed veggies meet scrambled eggs, they become a party in a pan. Frittata anyone? 😉
Yes, eggs are a scientific wonder and we can make lots of fantastic, complicated recipes with them but they can also be quite simplistic. Today's feature is just that.
This easy, yet delicious Italian version of an omelet is the perfect way to dress up your morning breakfast, add spunk to your brunch and get some veggies in. You can make it with anything you like.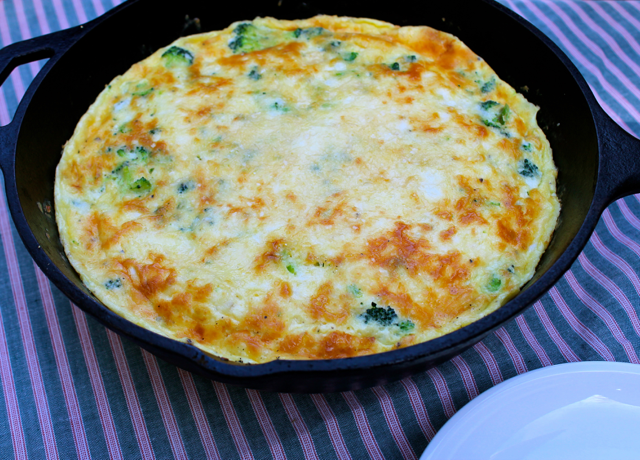 Saute some veggies in a skillet and perhaps some onion and garlic with a little butter for richness.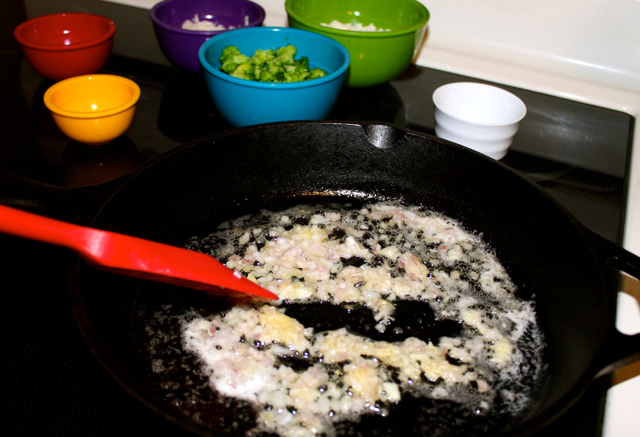 Whisk your eggs with some milk, cream or just by themselves and add your favorite cheeses.
Add the eggs to the pan and let it slowly set on low heat.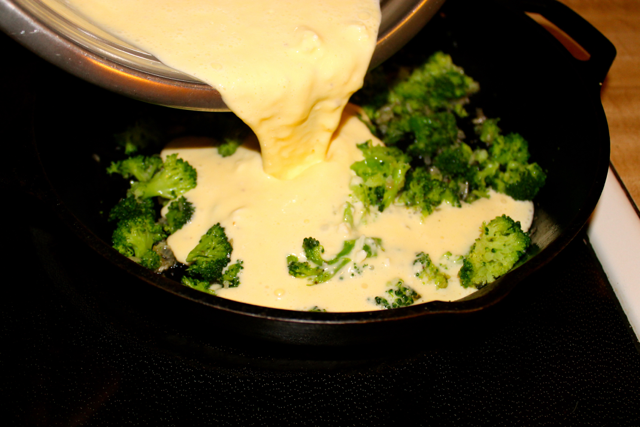 Once the eggs set and become crispy around the edges, pop the pan in the oven under the broiler to brown the top and melt the cheeses.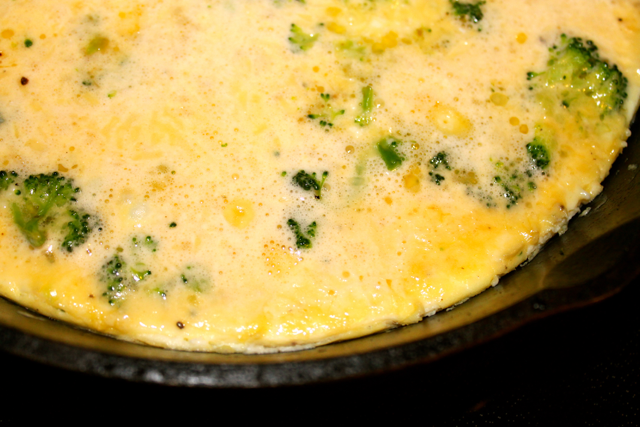 When finished, you've got a golden brown, good-for-you helping of flavorful, fluffy, veg infused pan of deliciousness.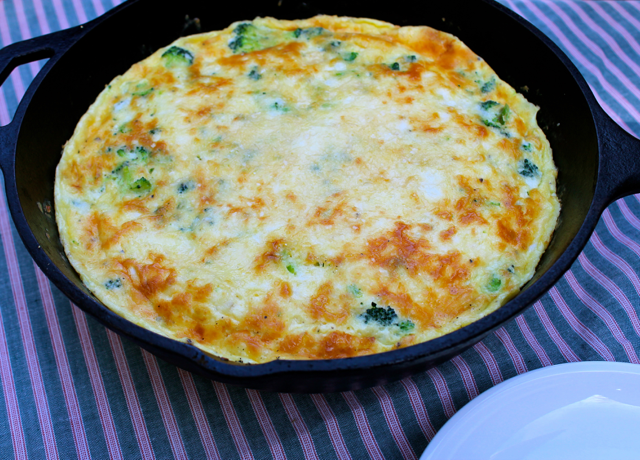 It really is that simple. There isn't a whole lot of fuss to the dish but it'll taste like it.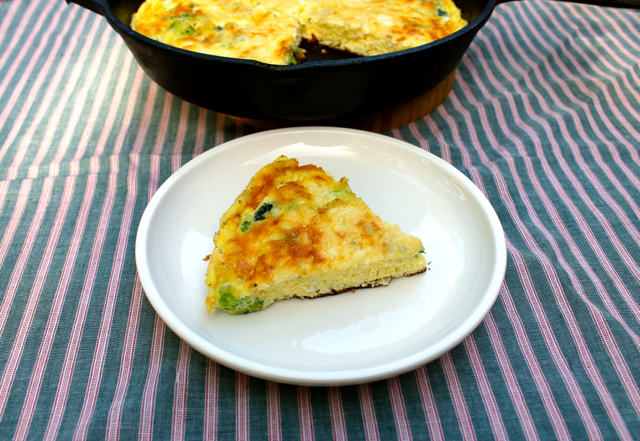 Making a frittata is a fantastic way to use up those veggies in your fridge, too. That little bit of butter and some of the melted cheese in the bottom of the pan give it just the right amount of toasty-ness that will have you coming back for a second slice.
If you've got a combination in mind, get creative and get your cook on. I'd love to hear about it! You know where to find me friends.
I do hope you'll give this easy dish a try. Make it a great day and as always, keep it delicious!
Till next time ~ much love, Connie
Eggs, All Dressed up ~ Frittata
Ingredients
2

tbsp

butter

1

small shallot

diced fine

1

garlic clove

minced

1

C

broccoli

lightly steamed

5

eggs

1/2

C

heavy whipping cream

or milk

1/2

C

Queso Fresco cheese

can use any cheese

1/4

C

parmesan cheese

Salt and freshly ground black pepper to taste
Instructions
In a medium cast iron skillet, heat the butter over med/hi.

Saute the onion until soft.

Add the garlic and cook for one minute.

Add the broccoli and spread out evenly.

Scramble the eggs with the cream in a separate bowl and add salt and pepper to taste.

Add the Queso cheese and stir.

Pour the egg mixture over the broccoli and turn the heat down to low.

Allow the eggs to cook until set and browned around the edges.

Use a spatula to separate the edges away from the sides of the pan.

Once the eggs are nearly finished, top with the Parmesan cheese.

Place the pan in the oven and set the broiler to low.

Cook under the broiler until the cheese is browned on top.

Remove from oven and allow to cool for a couple of minutes.

Slice and serve.
Notes
Recipe by: Connie Murray @Happybellyfoodie.com