Devilishly Good Deviled Eggs

Ah Eggs! The ultimate kitchen warrior in disguise.
Don't let these beauties fool you. They're devilishly delicious! They might look all fancy-schmancy but they have the same beloved flavor as the ol' deviled eggs you remember. Only… fresher. And.. Better! Plus, you have to admit, they are pretty. 😉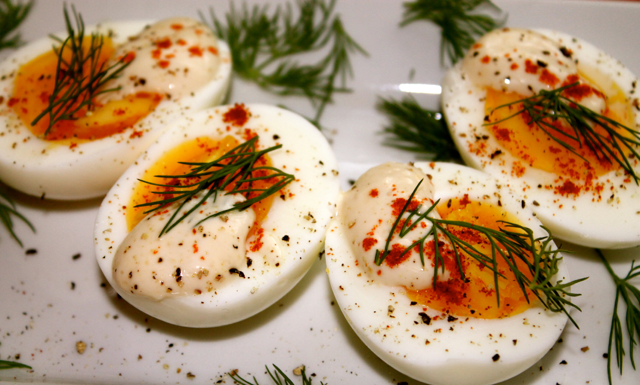 Yep, these guys put in some hard work in our kitchens all the time. They help us make breakfast, cakes, pies, cookies, quiches, breading for fried chicken, you name it. Eggs are the "glue" that holds our recipes together.
So, this week I decided that it's time to celebrate them and put them to the test. Let's see what we can do!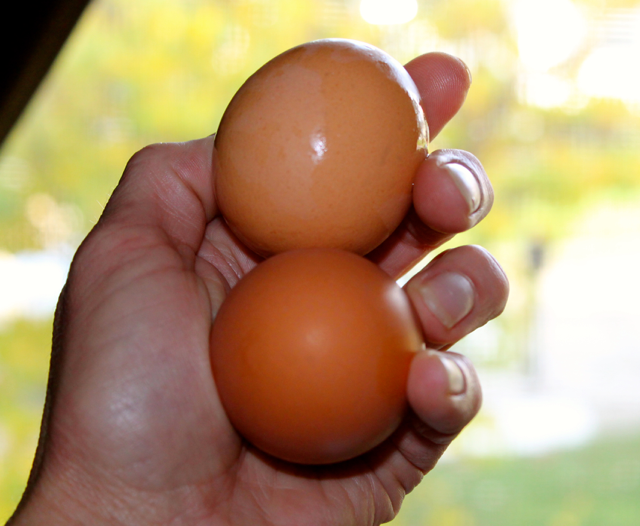 Today, I'm starting out with a simple but absolute favorite recipe. Deviled eggs. Only, we're gonna do a little something different to make them the best that they can be.
The biggest difference in this recipe versus your old stand by, hard boil-remove the yolks-mix and refill, is that we aren't going to "hard boil" them. We're going to take them to just under that, a medium boil.
You'll still boil them in hot water as usual and time them but the timing is a lot less. It's only 7 minutes, in fact. We want those yolks cooked but still creamy and soft. By the way, I add a pinch of salt to the water when I boil my eggs. This is supposed to keep the shells from cracking. I don't remember where I learned that but I've never had a problem with that since I started doing it.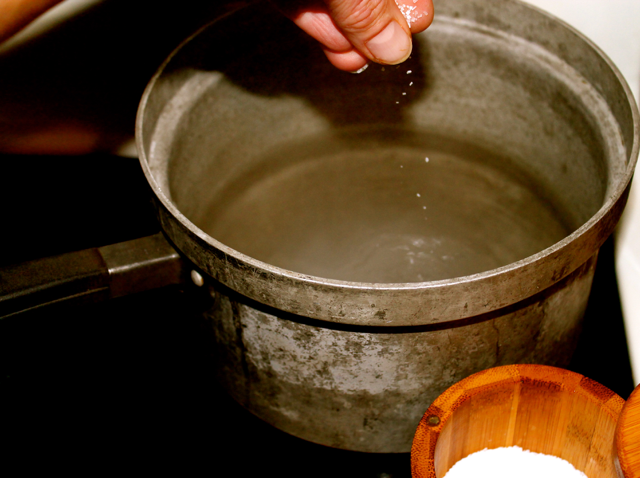 To keep the eggs from continuing to cook after you remove them from the heat, be sure to have a bowl of ice cold water ready. You'll just place the eggs in the bowl for 2-3 minutes. Then you can go ahead and peel them and carefully slice them in half. You'll want to keep them in tact, so take your time when you do slice them.
By the way, I was talking to a chicken farmer and he told me that eggs need to be 3-4 days old before you use them for boiling recipes such as this. If you try boiling them if they're only a day or two old, the peel won't come off easily. He said that's how you can tell how fresh an egg is.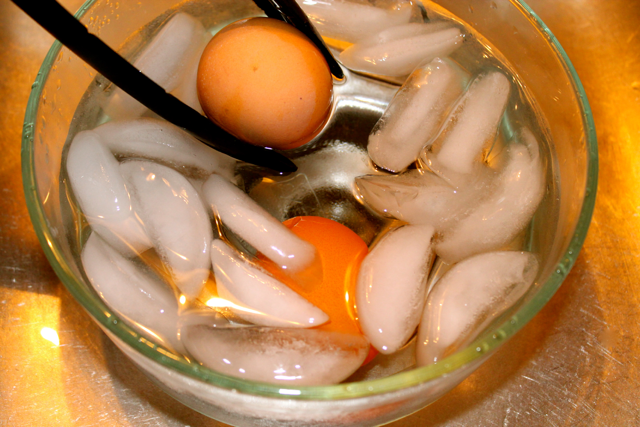 Now for the filling, I should say flavoring that goes on top, you'll need some mayo, Dijon mustard, onion powder, white vinegar, smoked paprika, salt and pepper to taste. Oh, and fresh dill. That's my favorite part!
The paprika, pepper and dill will just be sprinkled on top of the eggs, more for decorative purposes but if you feel creative, by all means do something you like.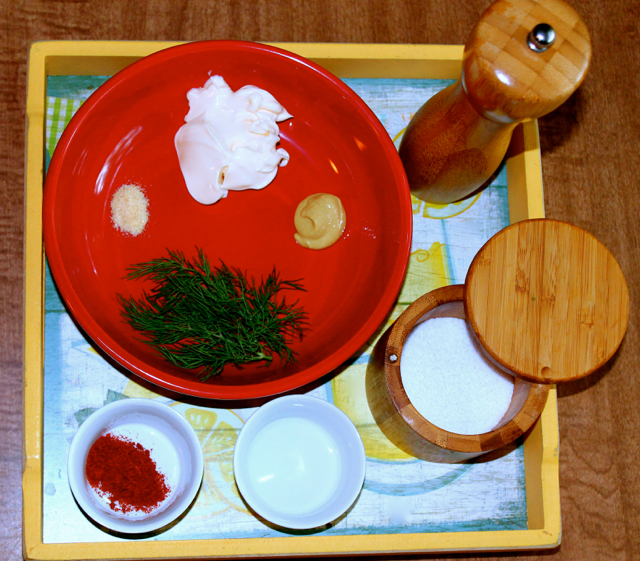 The funny part about this recipe post is that I only did half the recipe for demonstration purposes and as soon as I finished taking my pictures, the plate was attacked by everyone in my house. So, I didn't have to bother chilling them and really, that's optional because as soon as you mix your mayo and seasonings and top the eggs, they're ready to eat.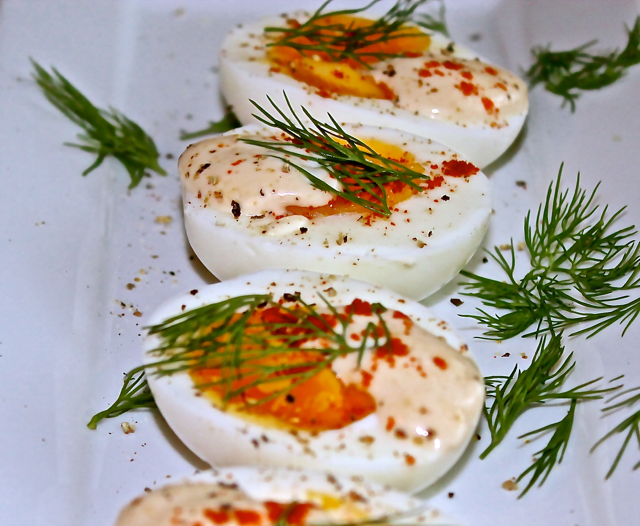 I really do hope you try this recipe because you're going to be pleasantly surprised when you do. That creamy egg middle along with the dab of seasoned mayo and the fresh dill, paprika and pepper are SUPER good! And who could pass up a plate of these devilishly good treats. I know I can't!
Make it a great week friends! Stay tuned this week because I've got some fun and yummy recipes coming up.
As always, keep it delicious!
Till next time ~ much love, Connie
Eggs-travaganza ~ Devilishly Good Deviled Eggs!
Ingredients
12

eggs

1/3

C

mayonnaise

1

tsp

dijon mustard

1

tsp

white vinegar

1/4

tsp

onion powder

1/8

tsp

salt

smoked paprika

fresh dill and freshly ground black pepper for garnish
Instructions
Bring a large pot of water to boil. Make sure there is enough water to just cover the eggs.

Add a little salt to the water to prevent the shells from cracking.

Carefully place the eggs in the water and set the timer for 7 minutes.

Remove and immediately place in a bowl of ice water to stop the cooking.

Once the eggs are cool, peel them and slice in half, lengthwise.

In a small bowl, mix the mayo, mustard, vinegar, onion powder and salt.

Place a dab of the mixture on the end of each egg.

Sprinkle the paprika and pepper over top of the eggs and place a small piece of fresh dill on each one.

Chill if desired before serving.
Notes
Recipe by: Connie Murray @Happybellyfoodie.com