Bread Maker Bread Plus Fried Bologna Sandwiches
Learning how to make bread, using a bread maker. Plus, good ol' fashioned fried bologna sandwiches.
Make a delicious treat without all the worry-some ingredients.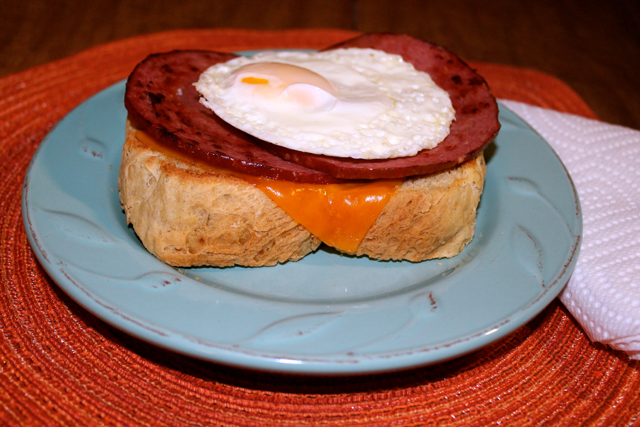 Before we begin, I'm gonna go ahead and state the obvious here… This stuff ain't nothin' like your typical grocery store bologna and it ain't full of who-knows-what. This is the real deal. The way bologna should be made. It comes from Brookhill Farms, my favorite place to get organic meats.
The ingredients for Brookhill Farm's bologna are listed as such:
Beef trim, water, brown sugar, celery juice powder, ground mustard, onion powder, garlic powder.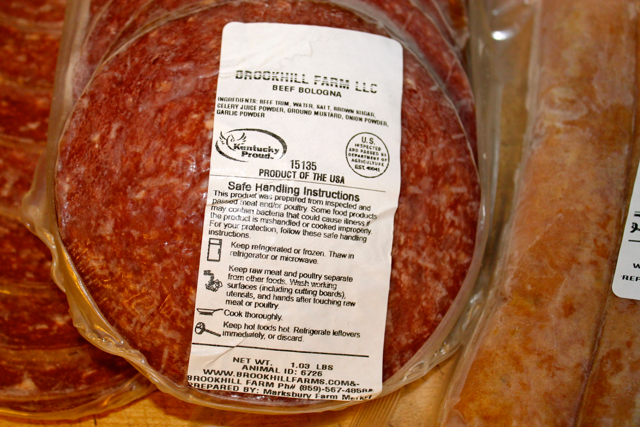 Nice huh?
If you've read any of my posts that mention Brookhill Farm, you'll understand exactly why I am so insistent on promoting them.
The products they offer are truly clean. If you're gonna go with the processed meats, which I do on occasion and when Brookhill has them available, you'll find that you don't have to worry about the food having fillers and ingredients you can't pronounce in them. There are no chicken lips, (do chickens have lips?), no beef guts or bone chips and no pork buttholes in there. (hahahaha I had to throw that one in!) You get my point.  There's nothing disgusting or bad for you in their products.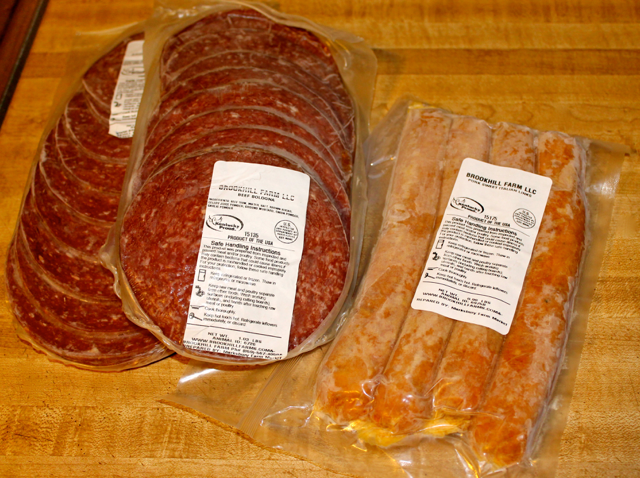 Of course I'm not gonna give the recipe for the bologna, because I didn't make it. But I did make the bread for it and that's the recipe I'm sharing for today's Farm Week Finale.
For those of you that have been following me here on Happy Belly Foodie, you know about my issues with baking. For those of you that are new and weren't aware of it, let's just say.. I have issues and leave it at that. 😉
Though I have worked at it, I decided I needed a little help. So, I got a bread maker. I kinda lucked out and found this one on the cheap. It was 59$ and it seems to be alright for me.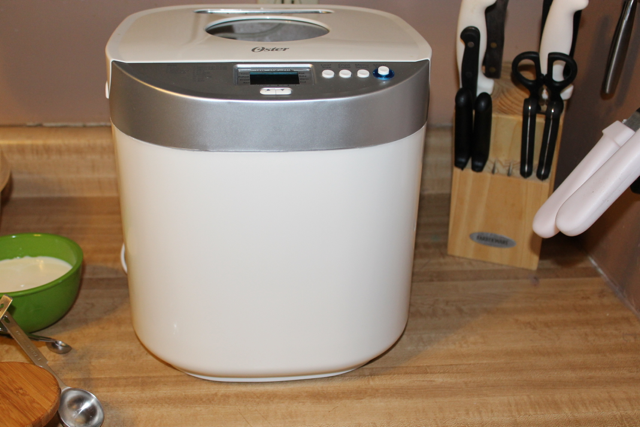 So here's the panel.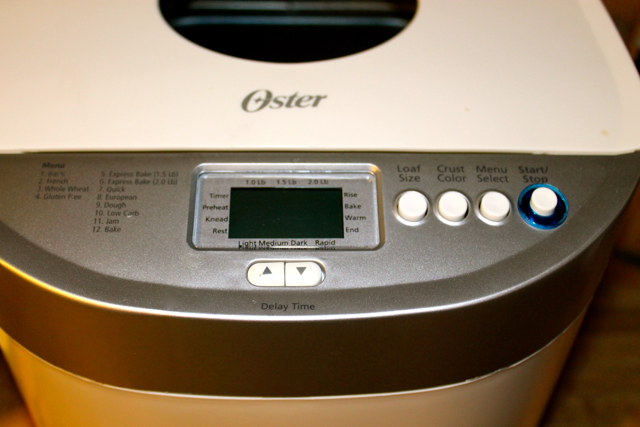 Basically, you just put the ingredients in and it does all the work for you. You just gotta measure everything correctly.
You put the liquid ingredients in first.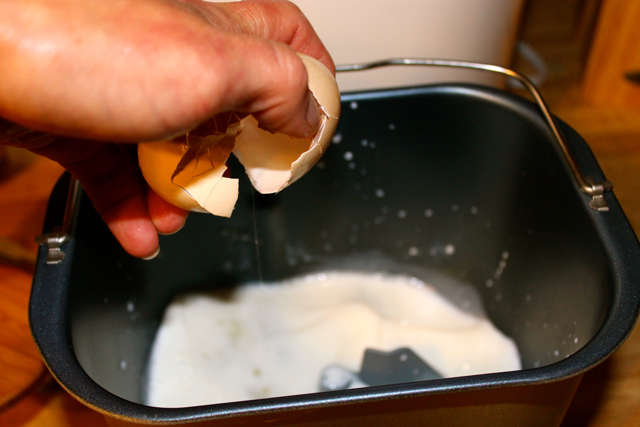 Then the dry ingredients, accept the yeast.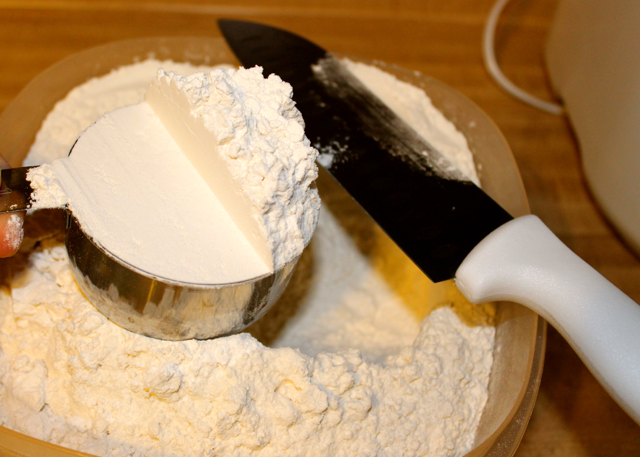 You make a well in the flour and put the yeast in there.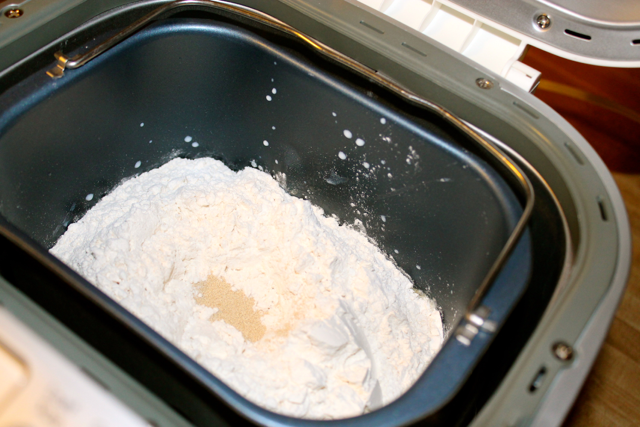 For this model, you then hit the menu select button.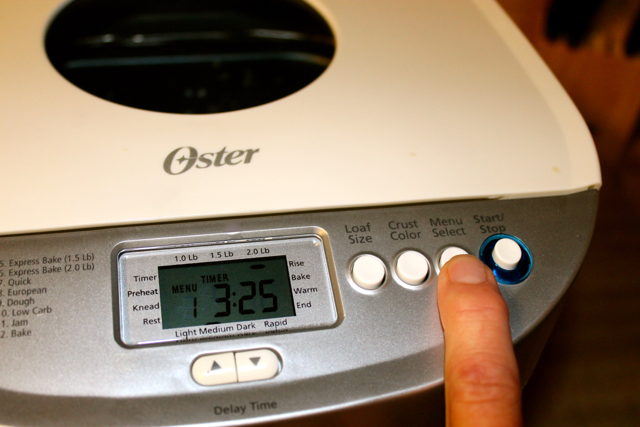 Choose the size loaf of bread you're making. In this case, I was making a 2 lb loaf of bread.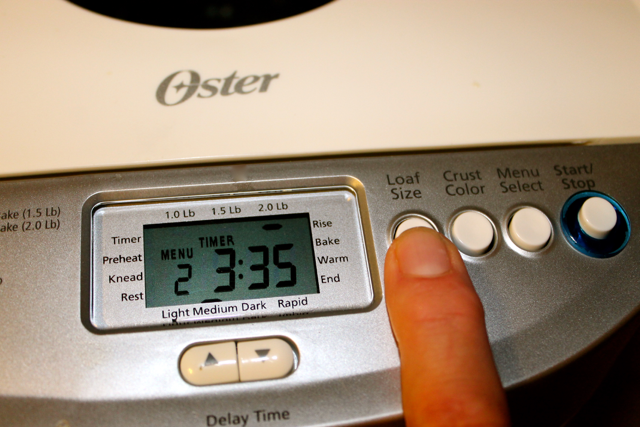 Select how dark you want the crust. I like medium.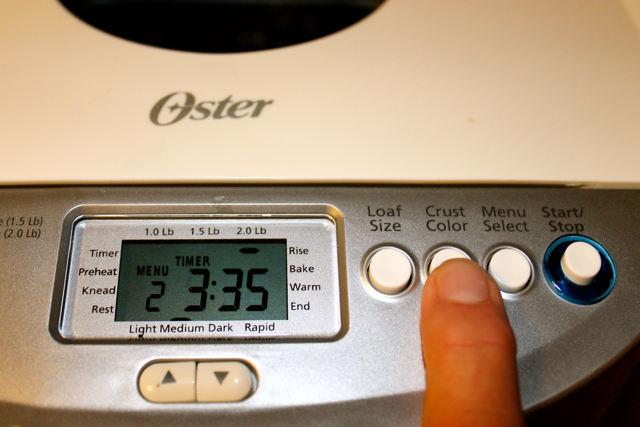 Hit the start button.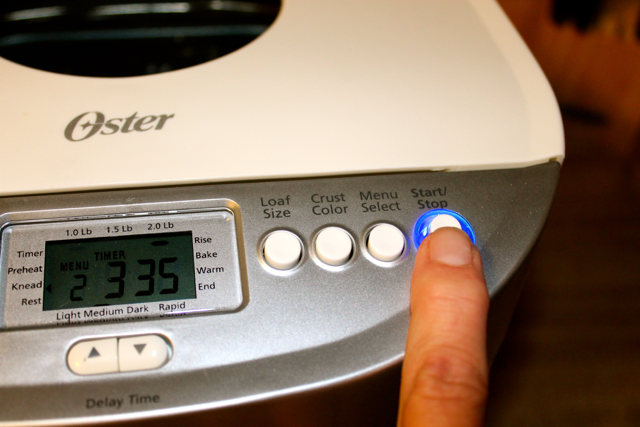 The little window lets you watch what's going on inside.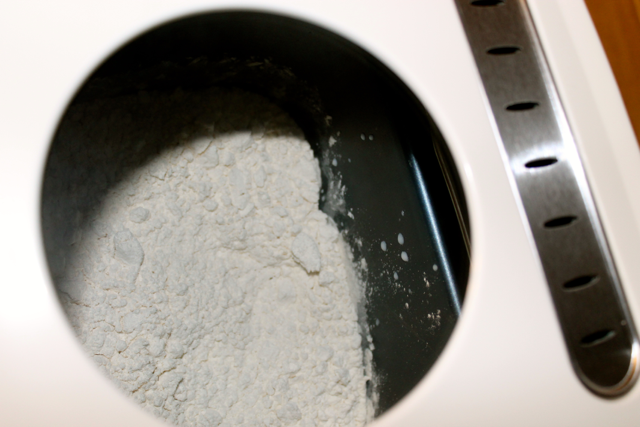 It does the mixing, kneading, rising and baking. Cool huh?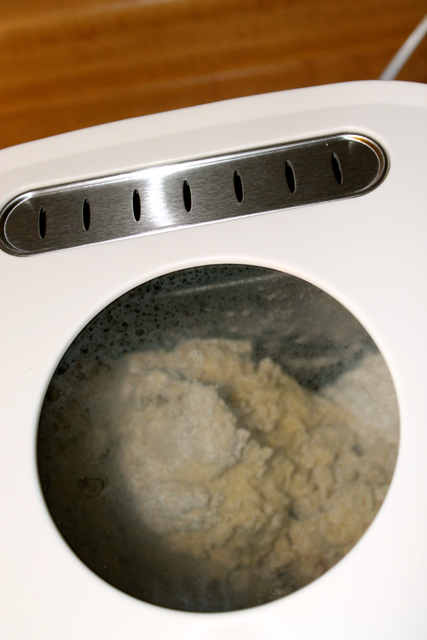 Only one problem…
Hahahahaha! It looks so funny! LOL! Sorry, I couldn't stop giggling when I took the bread out of the pan. It is funny, no? Perhaps that's why it was so cheap? Yeah, probably.
Oh well.. At least I didn't have a pancake or some sort of hard dough ball. Man, I'm on a roll here. Get it? Ba Dum Bum Bum.. LOL
Yes, I do think I'm funny 😛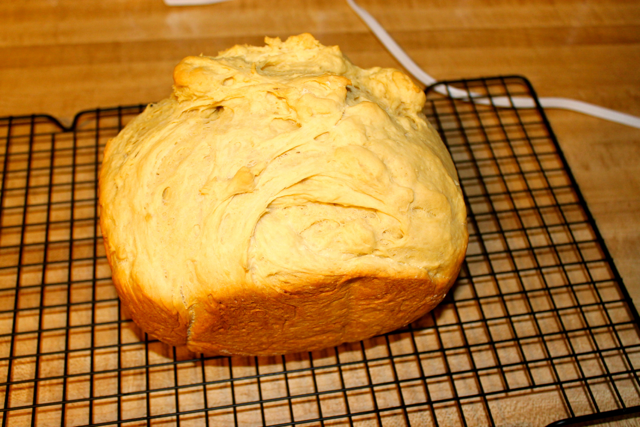 On to the frying part.
This is pretty easy. You just heat up a skillet and put the bologna in.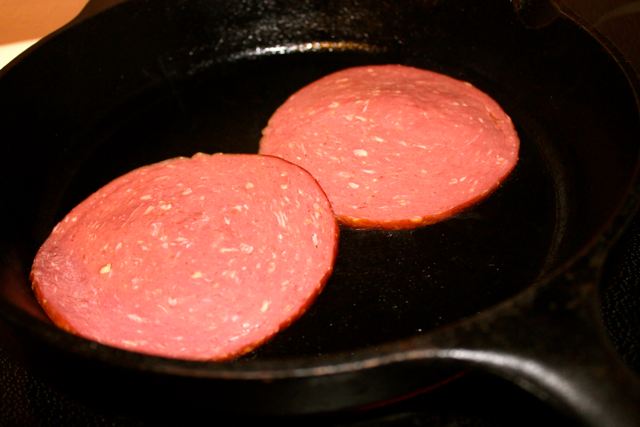 Get it good and hot on both sides.
Fry up an egg and toast a nice thick slice of that weird looking bread. (Don't worry, it doesn't look so bad once you slice it up) Melt a slice of cheese on there and WhaLa! Easy, right?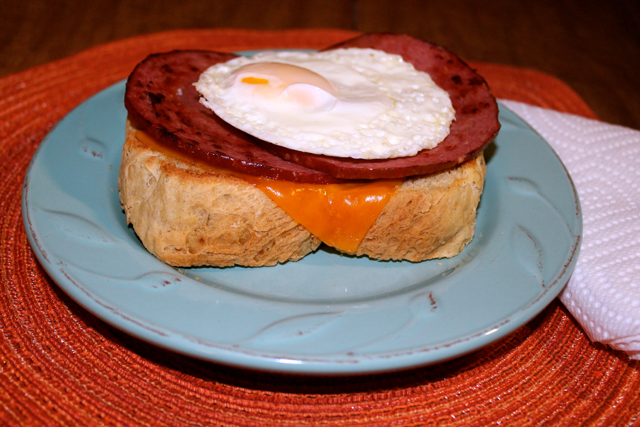 So the bread maker thing still takes your typical three hours or so from start to finish but it does make things a lot easier. Once you get your ingredients in it, you can go pet the cat or visit your Grama for a while. The bread maker I've got here will automatically set itself to warm for one hour after it finishes baking the bread.
I wouldn't go placing a loaf I made from it in the county fair and expect a big fat blue ribbon but you know, it does the job. The bread does taste great and has a really good texture. So, I'll give it an A for that part.
I do hope you fine foodie folks have enjoyed this week's Farm Fresh theme. I sure have had a blast sharing with y'all. I'm looking forward to getting next week's recipes together. If you've got any requests, have any questions or just wanna share something, you know where to find me. Make it a great weekend and as always, keep it delicious! Till next time ~ much love, Connie
Country Fresh White Bread ~ Bread Maker Instructions
Ingredients
1

C

milk

warmed to 110-115 degrees F.

1 1/2

tbsp

butter

softened to room temp

1

lg egg

room temp

1 1/2

tsp

salt

4

C

bread flour

1 1/2

tbsp

sugar

2

tsp

active dry yeast
Instructions
Add the milk, butter and egg to the bread pan.

Pour the salt, flour and sugar over top the liquid ingredients.

Press the back of a spoon into the flour to form a well, without allowing the liquid to seep through.

Add the yeast to the well.

Put the bread pan into place, in the bread maker.

Close the lid and push the menu select button.

Push the loaf size button until you get to the 2 lb setting.

Push the crust color button until you get to the desired one. (medium is best)

Push the start button.

Do not open the lid while the bread maker is working. You'll have to start over from scratch if you do.

When the machine is done, unplug it.

Using a pot holder, lift the bread pan out of the machine.

Loosen the bread from the sides of the pan with a thin rubber spatula. (do not use metal)

Place the bread pan upside down on a cooling rack and carefully slide the bread out.

Allow the bread to cool for 10 - 15 minutes.

Slice and serve.
Notes
Recipe by: Connie Murray @Happybellyfoodie.com