These pears don't need much fussing over because they're quite sweet on their own. A little touch of this and that will do. Glazed Pear Salad!

If you've passed the produce section and noticed all the sweet, juicy pears available, I'm sure you've picked up a few. Who could resist? Today's feature is nothing too fancy. It just looks that way.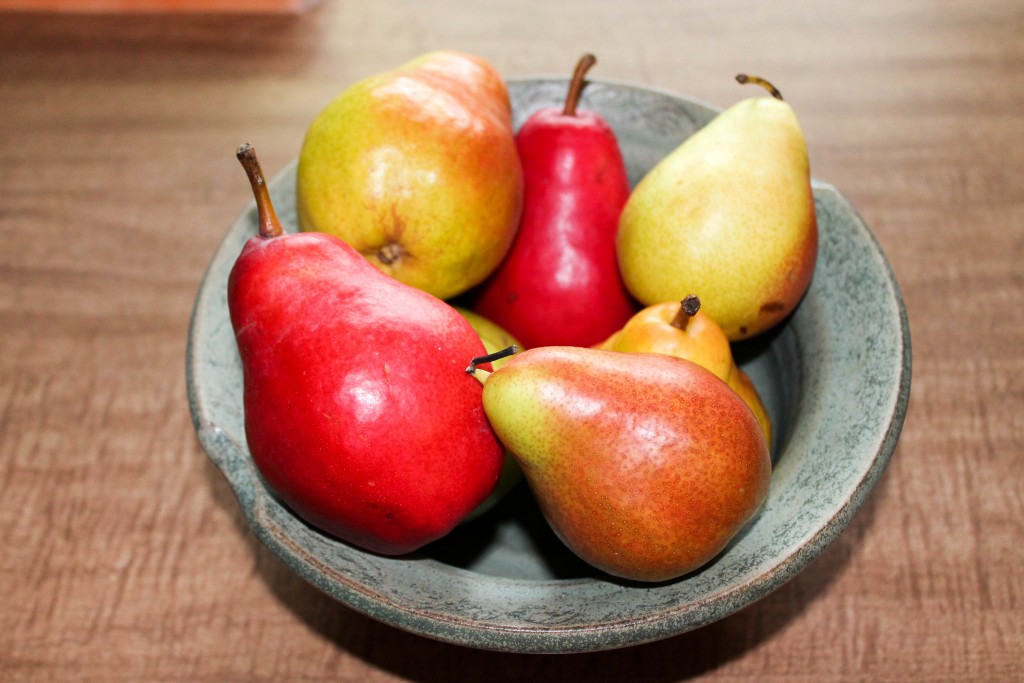 Back in the summer, I dressed some pretty little pears with ginger and Chinese five-spice in my post, What a Pear! ~ An energizer snack plus tips on how to have an endless supply of fresh ginger!, so I thought I'd come up with a new healthy way to dress them up.
Ever tried making a reduction before? Me either. Well, until now.
It's actually quite easy. Simply put some balsamic vinegar in a pan with a touch of sugar and bring it to a boil. Lower the heat and simmer until it reduces by half.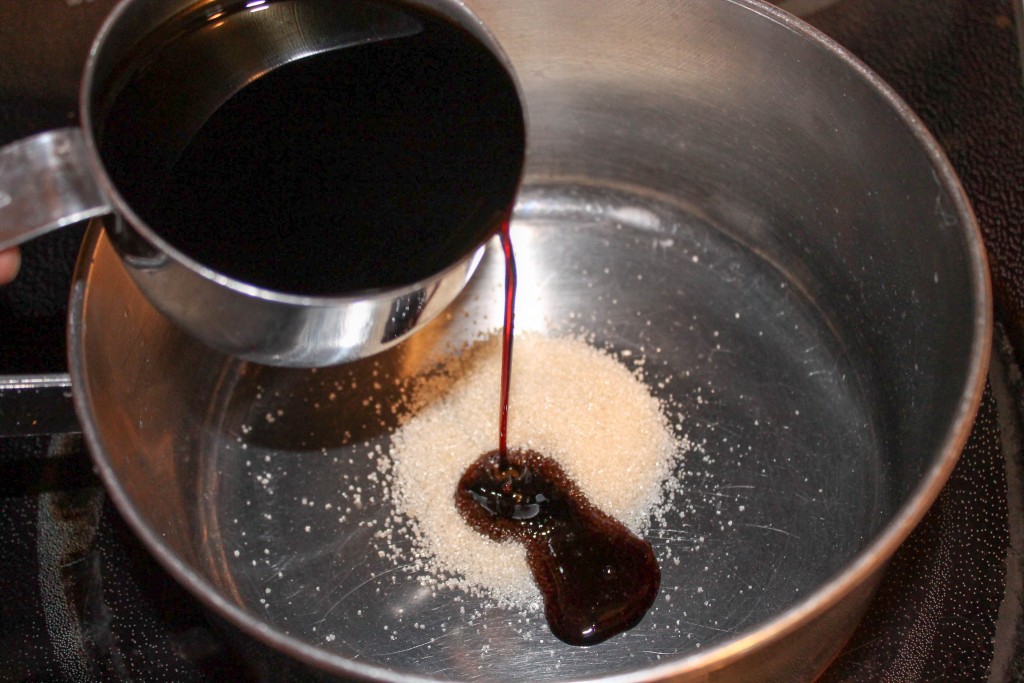 You can see the difference between when you start out and when it's reduced by using a spoon to see how thick it is.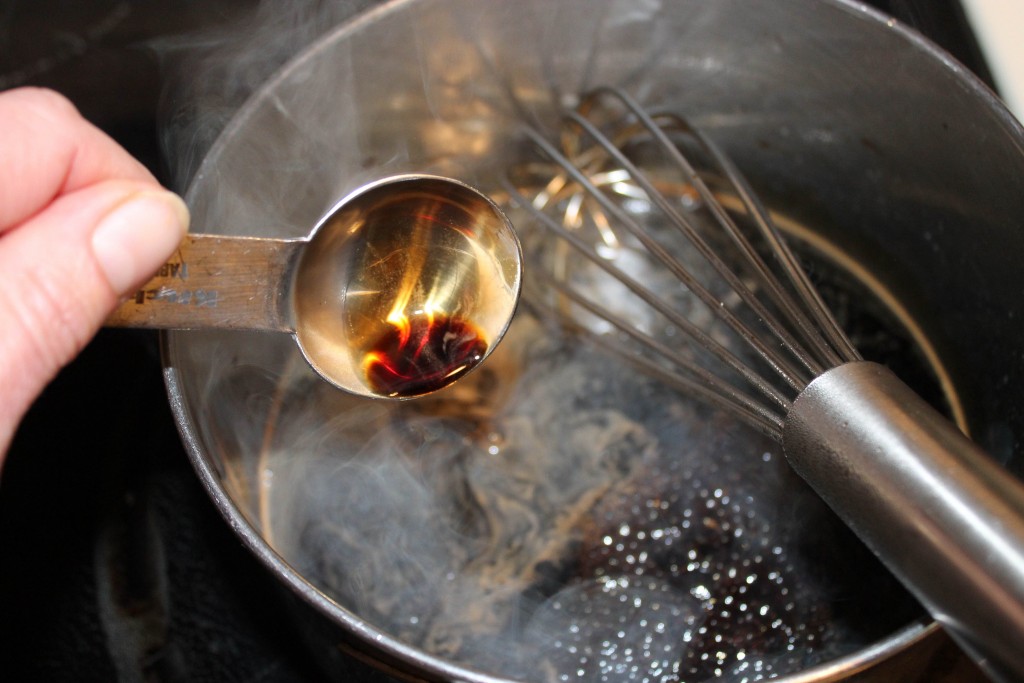 If it sticks to the spoon like a thick syrup, it's ready. Careful not to leave the pan unattended with this one because it's very easy to burn. It only takes a few minutes for the vinegar to thicken.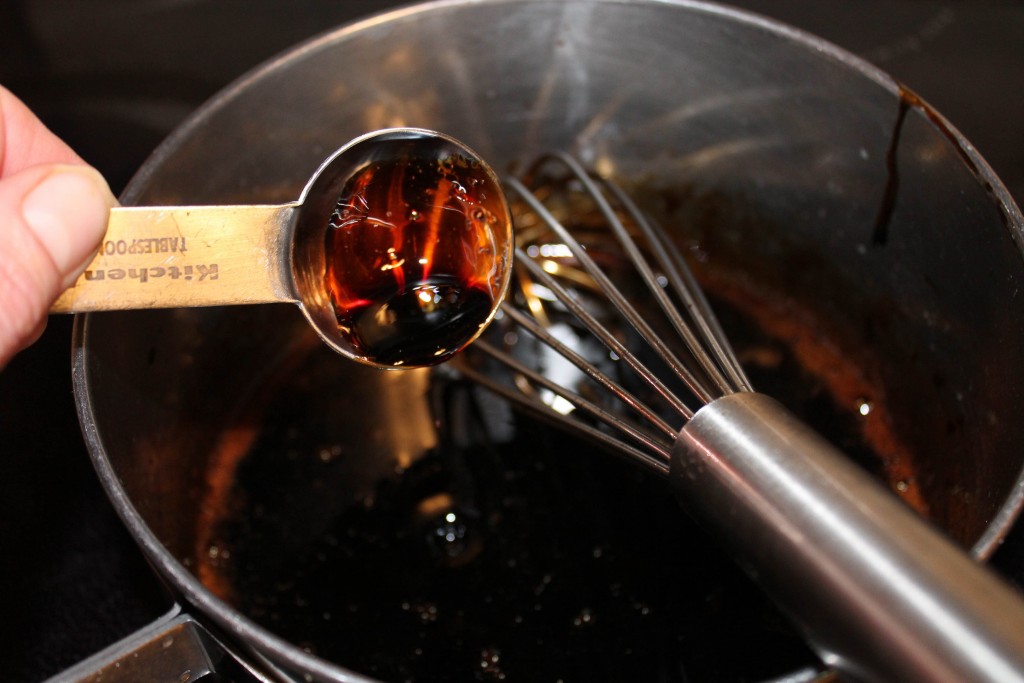 For this simple salad, you can fashion the pears any way you like. I was going for fancy, so I sliced the pears thinly for a delicate look.
Tip: If you're going to be preparing the salad ahead of time, soak the pears in a bowl of water with the juice of half a lemon for about five minutes to keep them from turning brown.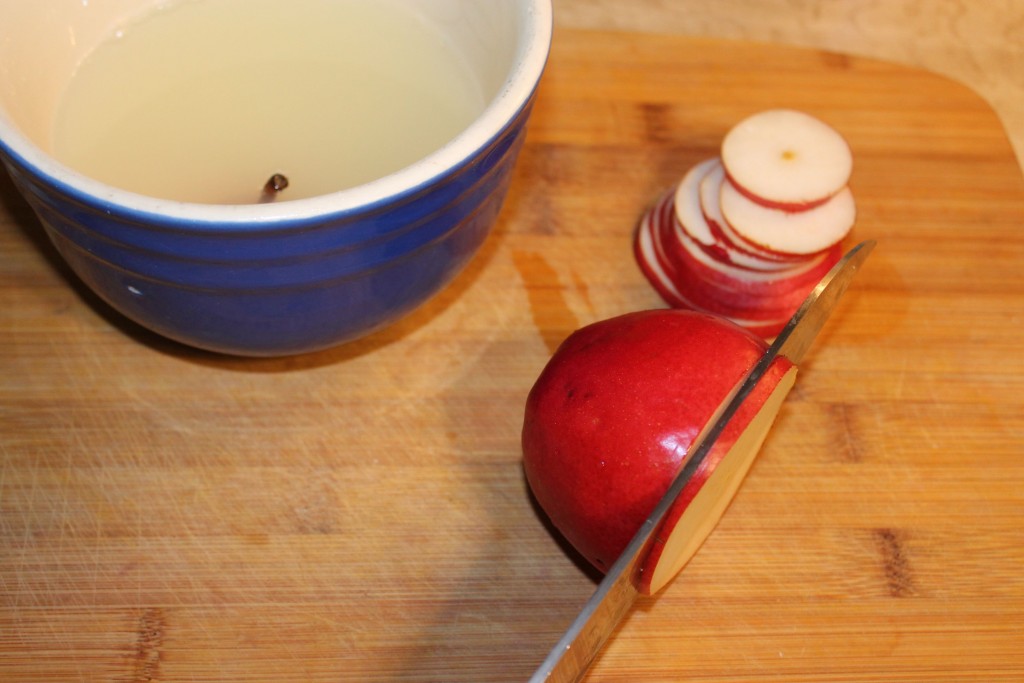 Be sure to dry them well with a paper towel so they don't break down and become mushy.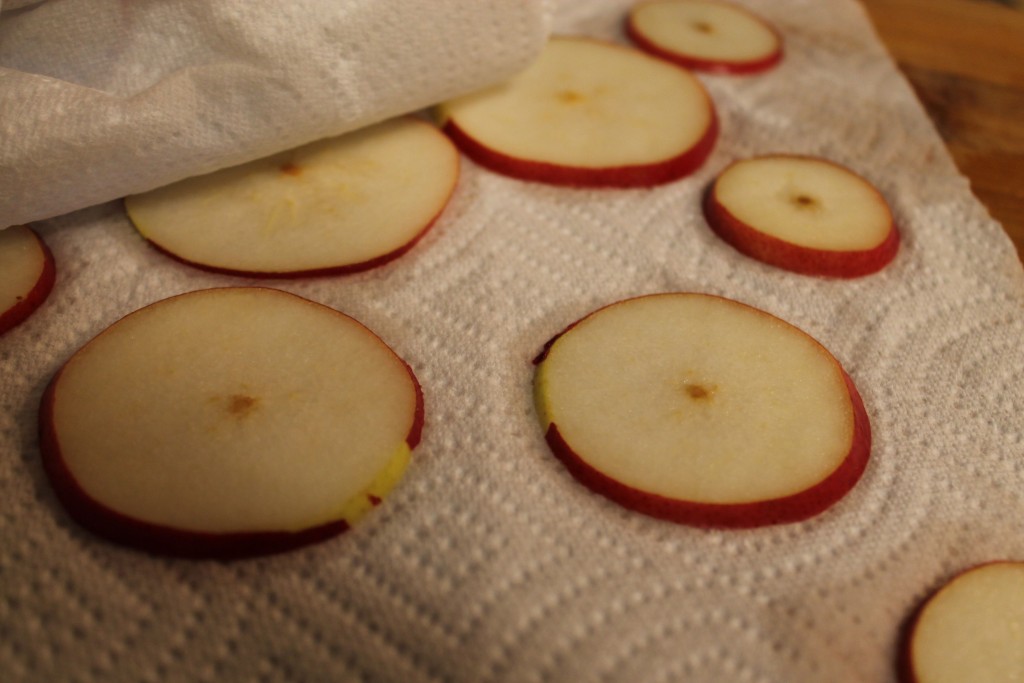 A drizzle of that reduction sauce after it's cooled and a few sprinkles of goat cheese top the pear slices for a beautiful starter dish. Yeah, you could call this dessert, too. Either way, It's a refreshing take on yet another simple side dish.
To get those fancy designs, you can use some sweetened condensed milk. Just place a drop of the milk in the center of a larger drop of reduction sauce and use a tooth pick to drag the design.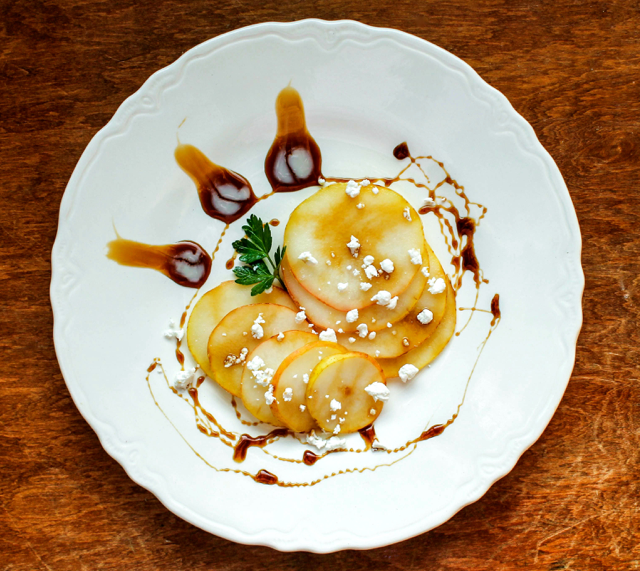 Delicious, healthy sides don't require too much trouble. All it takes is a little imagination to come up with great flavor combinations. If you've got a fabulous idea you'd like to share, I'd love to hear from you. You know where to find me friends.
Make it a great day and as always, keep it delicious!
Till next time ~ much love, Connie
Glazed Pear Salad ~ Sweet Thing
Ingredients
1

pear

sliced in thin rounds

1

tbsp

lemon juice and water for soaking

1/2

C

balsamic vinegar

1/2

tbsp

sugar

1

tbsp

goat cheese crumbles
Instructions
In a small bowl, place the pear slices in the lemon juice and water for five minutes.

Remove and dry with paper towels. Reserve the pears in the refrigerator until ready to serve.

In a small sauce pan, heat the sugar and vinegar over med/hi until it begins to boil. Turn the heat down to med/low and simmer, stirring occasionally until reduced by half. The sauce will be thick enough to coat the back of a spoon. It will thicken even further after it cools.

Allow the sauce to cool completely.

Plate the pears and drizzle with the sauce. Sprinkle the goat cheese on top and serve.
Notes
Recipe by: Connie Murray @Happybellyfoodie.com