Fresh Green Bean Salad
Are you hungry as a lion for something different, fresh and delicious? I've got just the thing for you fine foodie folks. A nice, crisp, packed-full-of-flavor and nutritionally fabulous side dish that'll make any meal sing!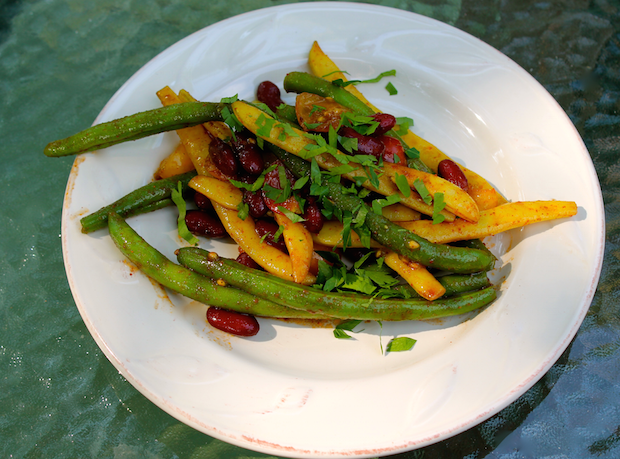 Alright you beautiful food lovers, we've got some simple ingredients to throw together in just a few quick minutes.  A little help from some fantastic seasoning, flavor infused olive oil and vinegar will make this dish rock n roll. Who said green beans have to be boring?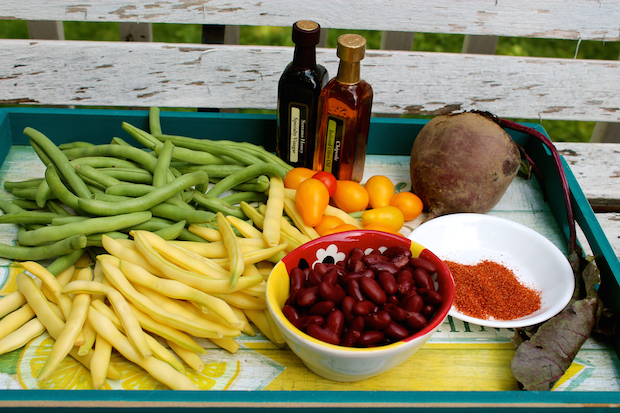 To get started, you'll need to blanch those glorious green beans in some salted water to get them nice and crisp and bring their vibrant colors out.
Put a large pot of water on the stove on high and toss in about a tablespoon of salt. Bring that to a boil and toss the green beans in for 2-3 minutes. Strain and cool.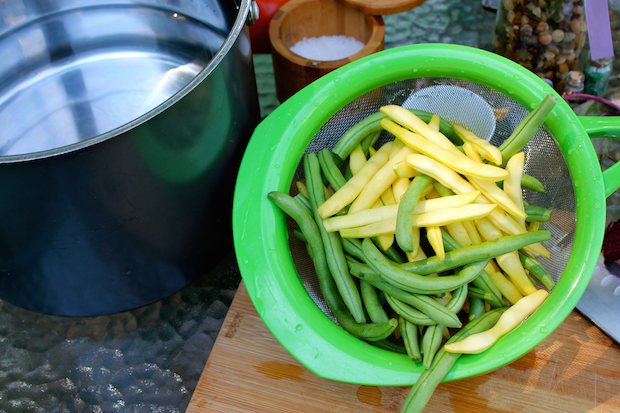 Chop up a handful of cherry and pear tomatoes.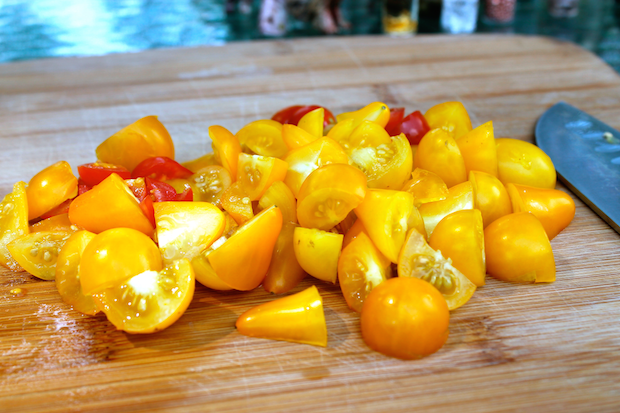 Whisk together your favorite flavor infused olive oil and vinegar. Now, you can use any combination you like here. I'd like to suggest that you match the seasoning to the flavors of your oil and vinegar. Or, you can place flavors that are on the opposite spectrum of the flavor profiles together and have a nice surprise. For instance, I might put a regular extra virgin olive oil with a white wine vinegar and then add some jalapeno flavored seasonings and some good quality honey. Really, the possibilities are endless. Just play around with what's already in your pantry and I'm sure you can come up with something scrumptious.
You can also change the veggies around. I almost added some blanched carrots for more color.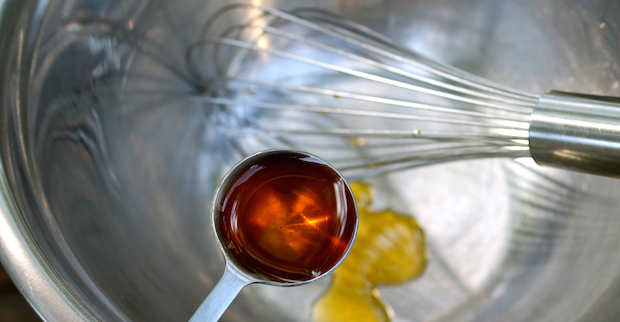 Add your seasonings in and give it another good whisk.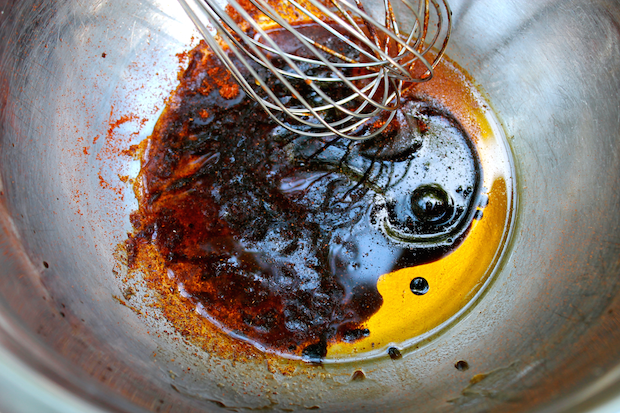 Once the green beans are completely cooled, add a can of bright red kidney beans to the veggies and toss them all together in the sauce.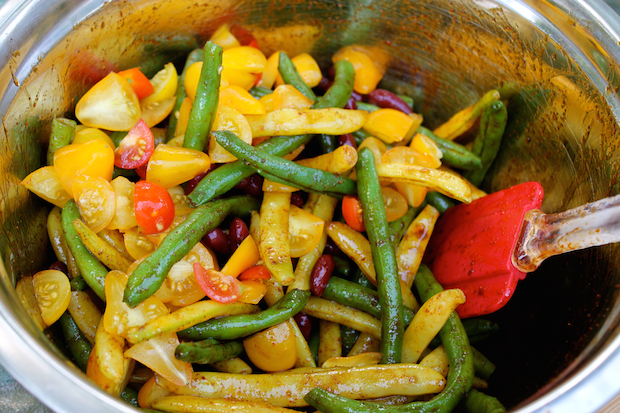 Cover the mixture tightly with some plastic wrap and chill in the refrigerator for about an hour. The beans, not you. 😉
Top with a few sprinkles of freshly chopped parsley and enjoy!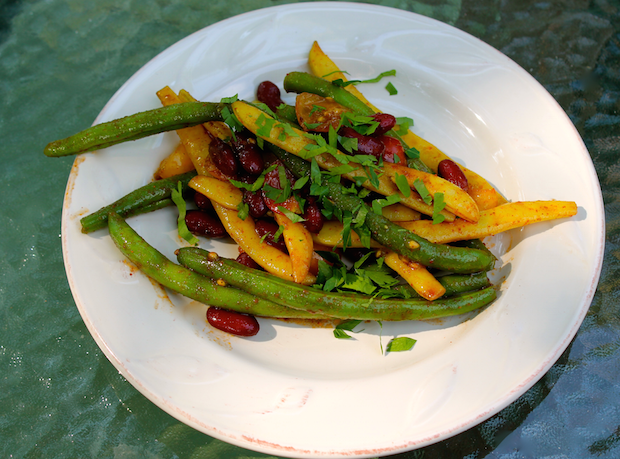 If you're looking for new ways to change up your veggies, try turning them into a fabulous salad. Dressing up favorites is simple. All it takes is a little change here and there.
If you've got a great unique salad recipe idea you'd like to share with me, let me know. I'd love to hear from you!
Make it a great day and as always, keep it delicious!
Till next time ~ much love, Connie
Green Bean Salad ~ Garden Fresh from the farm
Ingredients
4

C

cold water

salt for seasoning the water

2

C

green and yellow fresh beans

trimmed and washed

1

can dark kidney beans

1/2

C

diced cherry tomatoes

2

tbsp

Chipotle flavored extra virgin olive oil

2

tbsp

Serrano Honey flavored balsamic vinegar

2

tsp

Chipotle seasoning blend

salt and freshly ground black pepper to taste

freshly chopped parsley for garnish
Instructions
Heat the water in a large pot over high. Stir in about 2 tablespoons of salt.

Bring to a boil and toss in the green beans. Boil for 2-3 minutes until the color of the green beans is bright and vibrant.

Strain and cool the beans completely.

In a large bowl, whisk together the oil, vinegar and seasoning blend.

Toss the greenbeans, kidney beans and cherry tomatoes in the sauce.

Cover and chill in the refrigerator for at least one hour.

Garnish with some fresh chopped parsley and serve as a side dish or an appetizer.
Notes
Recipe by: Connie Murray @Happybellyfoodie.com