Now that's a yummy seafood meal right there!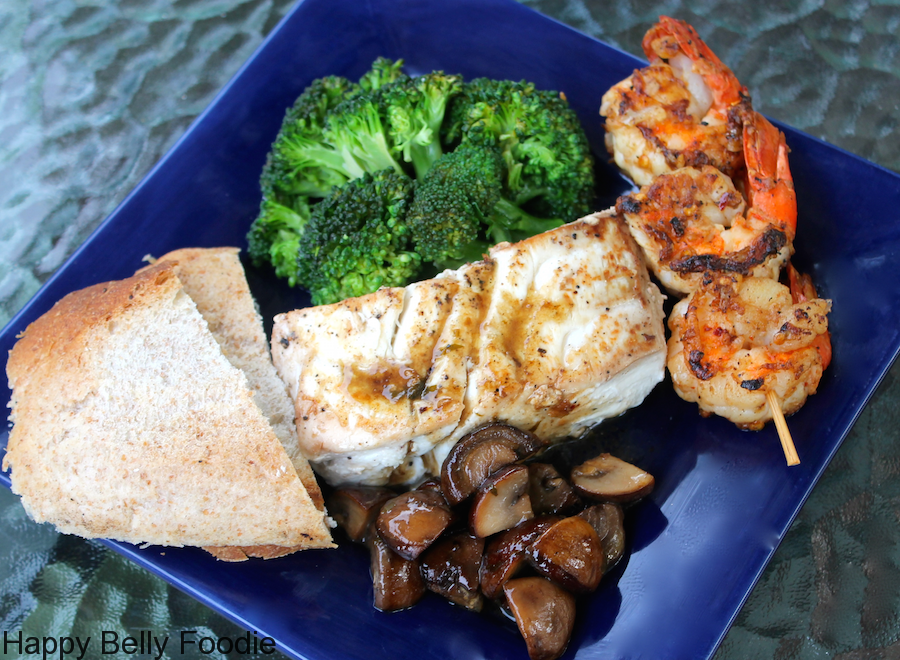 I'm learning to love seafood more and more every time I make it. It's not the terrifying ordeal that so many home cooks think it is. Fish and shrimp are quick and easy to cook and once you get the hang of it, they can be a delicious and healthy part of your regular diet. That's why I love sharing these seafood posts. One by one, we'll tackle all the seafood recipes I can get my little foodie hands on. Be on the look-out for a live lobster lesson coming soon!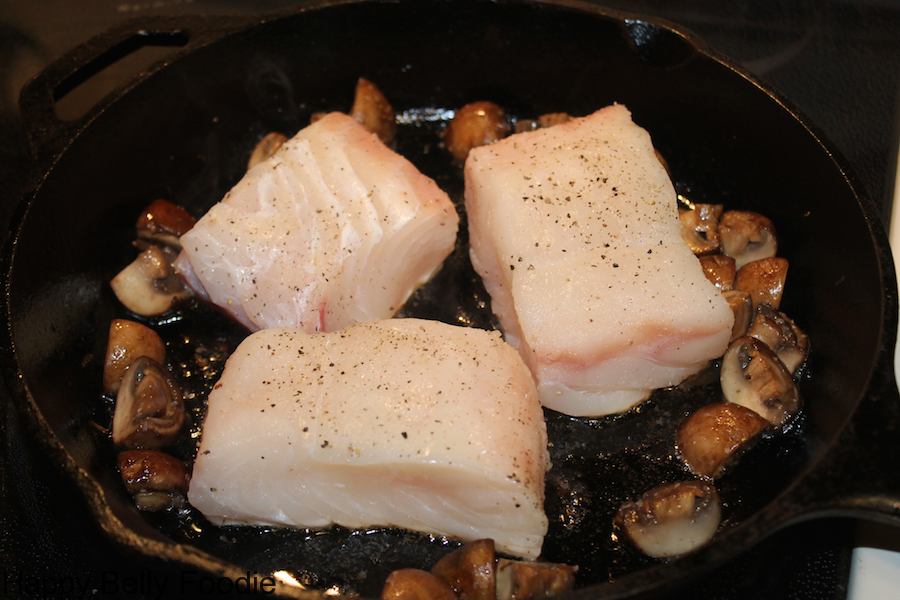 So let's talk about white fish..
From what I've experienced so far, white fish is pretty much the most forgiving when it comes to cooking and that's because it's leaner, firmer and has less oils than other types of fish. When you're used to cooking chicken, beef and pork all the time, I think it's a smart way to go to start out with the leaner types of fish, simply because you need time to work with it. It will cook up faster than animal products but not as fast as your darker types of fish. The thicker cuts of white fish, like sea bass, (see the pan seared sea bass post here) and halibut are perfect for pan searing and roasting. It's easy to see their done-ness as they're cooking because as the meat cooks, it gets whiter and whiter.
Of course you can bread it all up and deep-fat-fry it, which is delicious but I want to celebrate the fish without covering it up. (because we all know you can fry just about anything and it'll taste good) Halibut is nice and meaty. The mushroom wine sauce in this recipe compliment it's mild taste perfectly. So you get the flavor of the delicious fish with hints of the sauce. Honestly, I think you're gonna love this as much as I did!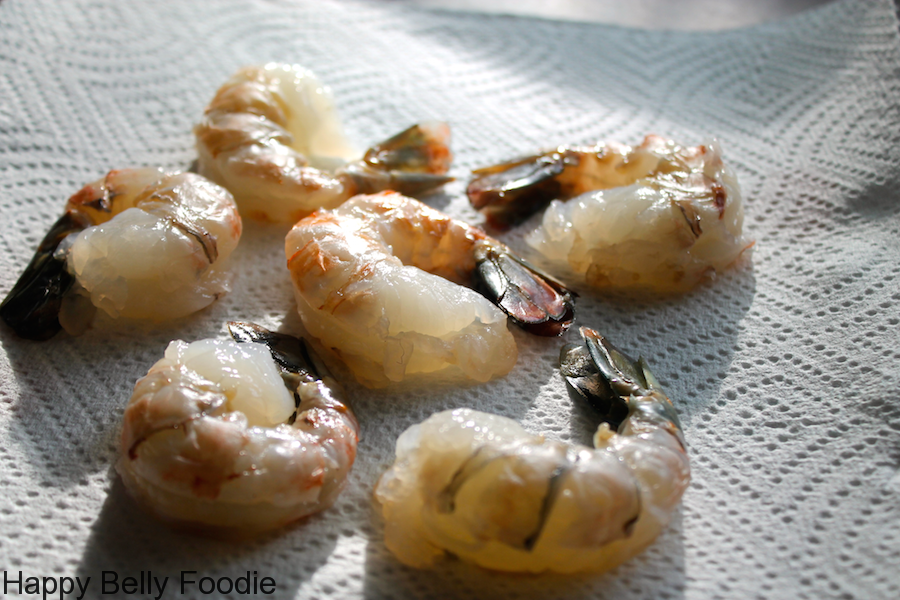 About those shrimpys..
I have been cooking shrimp for some time. However, I always bought it pre-cooked in frozen bags. No wonder it was always less superior. Luckily, fish monger and friend, John LaFontaine from Afishionados taught me how to make my shrimp dishes using raw shrimp. Most shrimp around these parts is only available frozen.
However, there is a shrimp farm down in Covington, Kentucky called Bluegrass Shrimp Farm. They have a great harvest once a year and I was thrilled to be a part of last Summer (2013). Fresh is definitely the way to go!
Me and my crew took the Kenton County Farm Tour. The Bluegrass Shrimp farm was one of our last stops and I'm SO glad we made it. We learned all about how they farm shrimp. And, we got to watch the crew fish our fresh shrimp purchase right out of their live ponds. They used huge nets to do the work. If you ever get the chance, THIS IS something you've got to see in person! They brought the shrimp up in 5 gallon netted buckets, weighed them on a scale and put them in bags over ice for us to buy.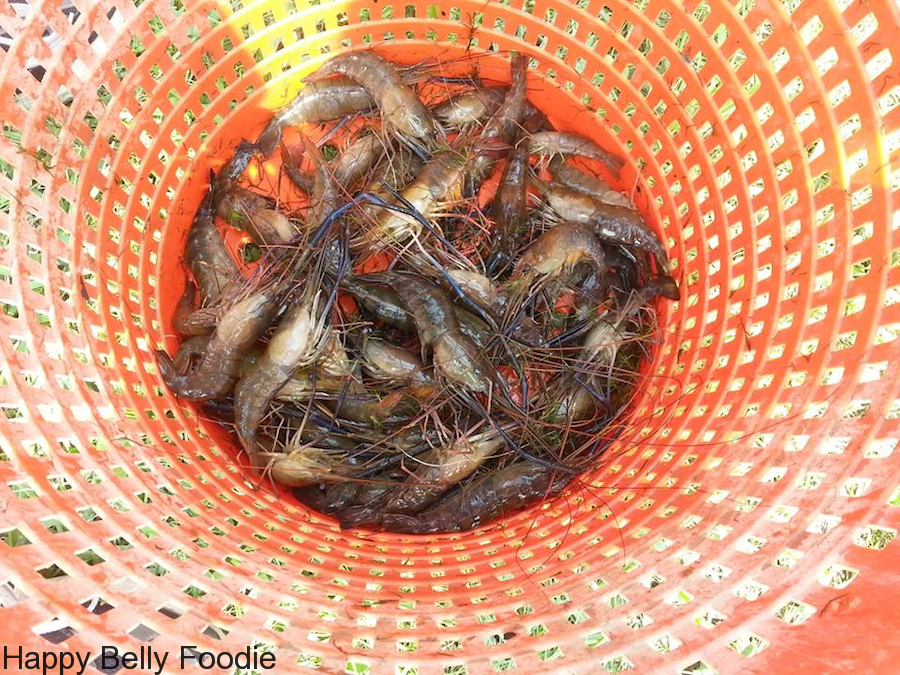 On the side of the parking lot, there was a guy that would pluck the heads off of them for you for five bucks. We were glad he was there! We watched him go through our bag of shrimp in a matter of minutes, tossing the heads in a garbage can. (grody! lol) But it really was a cool experience to see how it all works and shrimp doesn't get fresher than that!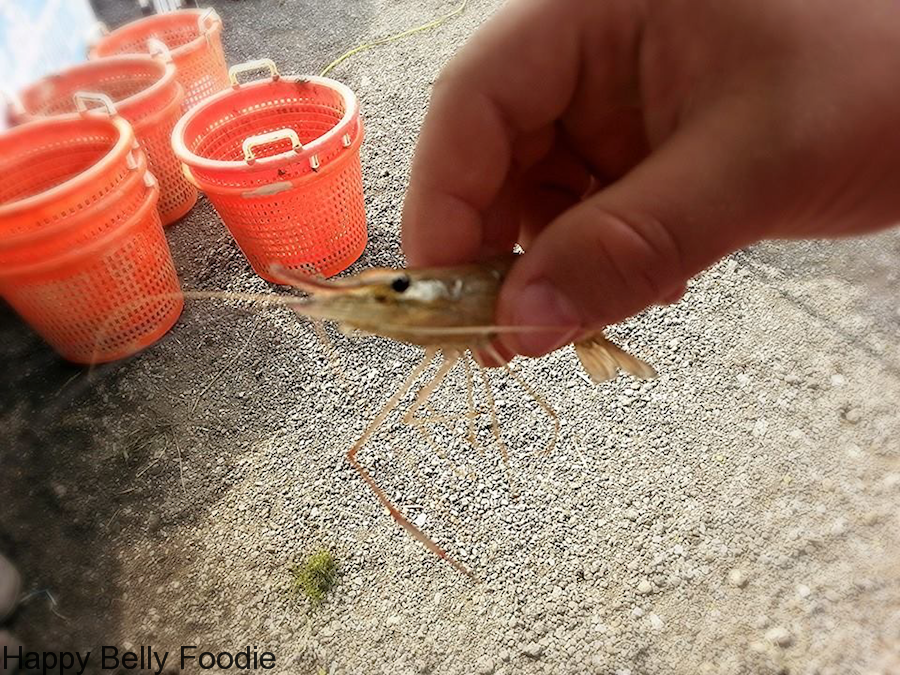 Of course, you can't buy live shrimp all year round here in Kentucky, unless they're shipped in from somewhere. That's because raising fresh water shrimp is done in the warmer months and we have quite a few cold months here. The next best bet is to buy the uncooked frozen shrimp. (I suggest Afishionados for the best! 🙂 )They work out with cooking just as well. You've just got to thaw them in cold water and dry them really good before cooking. So, a little more time is needed for prep. No biggie!
The recipe down below for the shrimp appetizer is easy and quick! And it's fantabulously delicious! Actually, if you wanted to, you could just do more shrimp and increase the other ingredients and have them over pasta for a great shrimp meal. YES and YUM! 🙂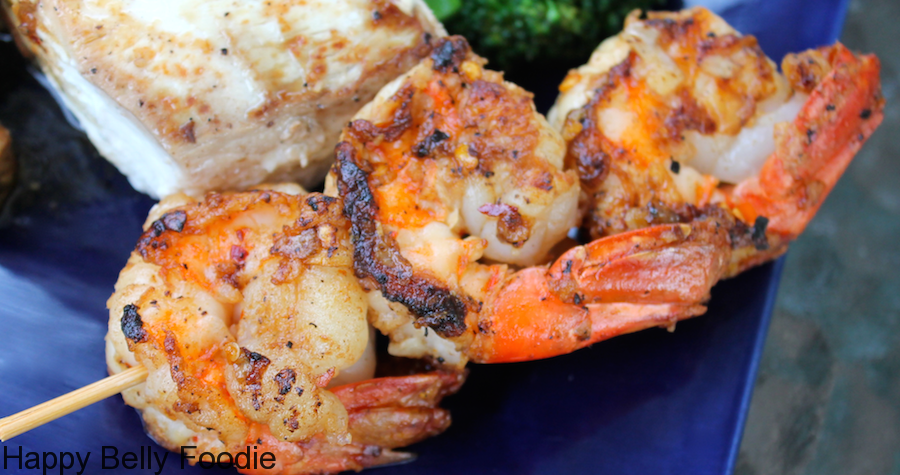 So there you have it foodie friends! The first post of the week after a beautiful holiday weekend and a happy Tuesday seafood meal from my kitchen to yours. Man I love sharing this stuff! (foodie nerd, I know)
If you have any questions about seafood or want to share some great tips, you know where to catch up with me.
Make it a delicious week y'all! Till next time ~ much love, Connie
Halibut with Mushroom Wine Sauce ~ and bonus shrimp appetizer
Ingredients
Halibut with Mushroom Wine Sauce:

1

tbsp

olive oil

1

tbsp

butter

15-20

baby portobello mushrooms

4

halibut filets

skin trimmed off (6 oz each)

Salt and freshly ground pepper

1/4

C

white wine

juice from 1/2 lemon

1 1/2

tbsp

butter to finish sauce

Shrimp Appetizer:

1 1/2

tbsp

olive oil

9-12

large shrimp

peeled, deveined and dried on a paper towel

salt to taste

3

cloves

garlic

finely minced

1/4

tsp

ground cayenne pepper

juice from half a lemon

1

tsp

caper brine

2

tbsp

butter
Instructions
Heat a large skillet on medium heat. Place the olive oil and butter in the pan. When the butter begins to bubble but not burn, toss in the mushrooms. Saute until the mushrooms are golden brown and push them to the side.

Dry the halibut with paper towels and season both sides with salt and pepper. Place the presenting side down. Cook until the fish turns white about halfway up and turn over.

Finish cooking until the fish is 140 degrees F internally. Remove and set aside.

Turn the heat up to high and add the wine to deglaze the pan.

Turn the heat down to the lowest temp and let it cool down some.

Add the butter to the pan and cook until melted.

Top the fish with the wine and butter sauce and mushrooms.

Bonus shrimp appetizer:

Dry the shrimp well.

Heat the olive oil in a medium skillet over high heat.

When the oil is hot enough but not smoking, add the shrimp.

Season with salt and allow to cook for one minute.

Add the garlic and cayenne to the pan. Saute for one minute.

Add the lemon juice and caper brine to the pan. Turn the heat to low.

Add the butter and cook until melted.

Serve on skewers along side the halibut.
Notes
Recipe by: Connie Murray @Happybellyfoodie.com