Let's go nuts!

Get back on board with your diet after the Thanksgiving feast.
So you gave in and ate all kinds of delicious treats for the holiday and you're ready to recover? I know I am! I don't know about you but I spent quite a bit of time laying around on the couch over the past few days. Too much carbs, too much dairy and too many sweets filled my belly and left me feeling like a slug.
Now, I want healthy, nutritious and delicious recipes! Let's get to it, starting with some homemade nut milk.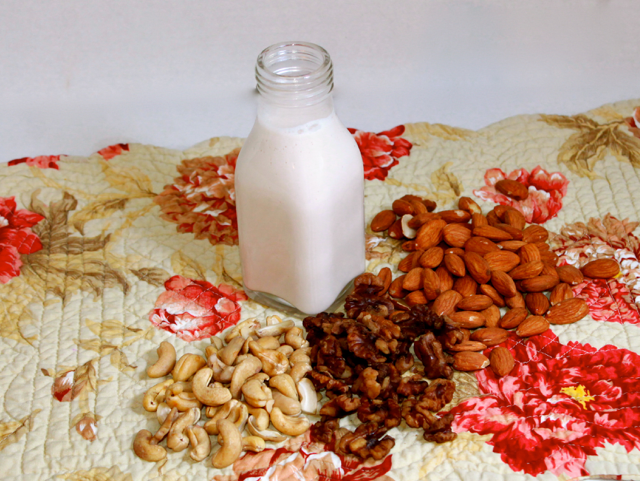 This milk doesn't come from a cow. It's nuts! Well, good kind of nuts. You can make your very own nut milk at home and it's as easy as 1-2-3. Simply pick the type of nuts you want to use and soak them in filtered water. About 8 hours will do, depending on the nuts you're using. For softer nuts like cashews, you'll need less time for the soaking.  I chose hazelnuts for mine because I adore the scent of them.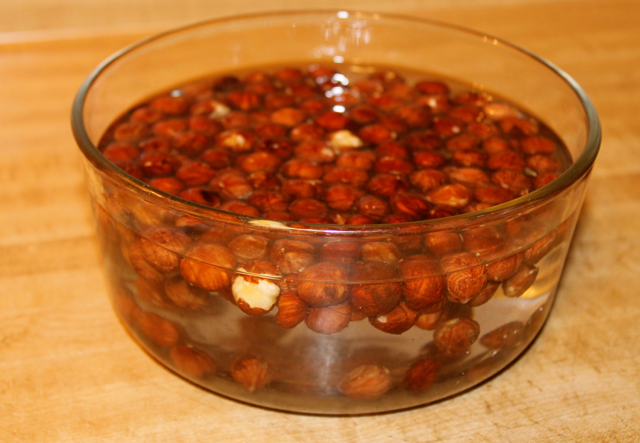 After you soak the nuts, drain and rinse them with clean water. Then, place them in a blender with some fresh filtered water. You'll need about 2 cups of water per 1 cup of nuts. Blend them until they're completely broken down.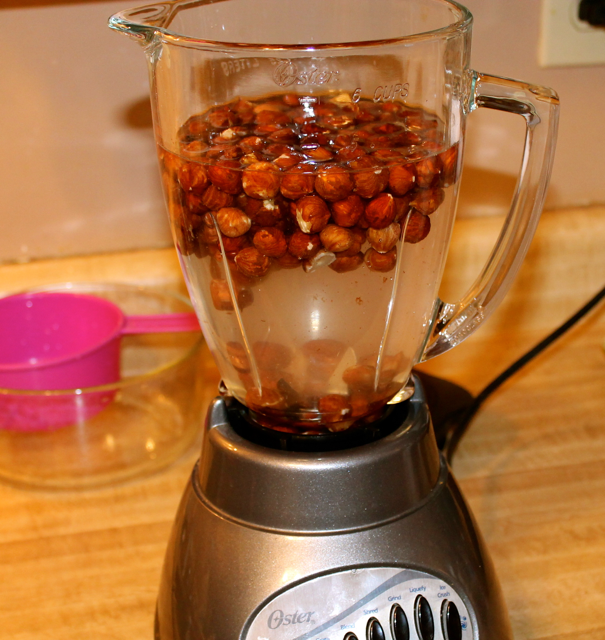 Use cheese cloth the strain the nut pulp from the milk.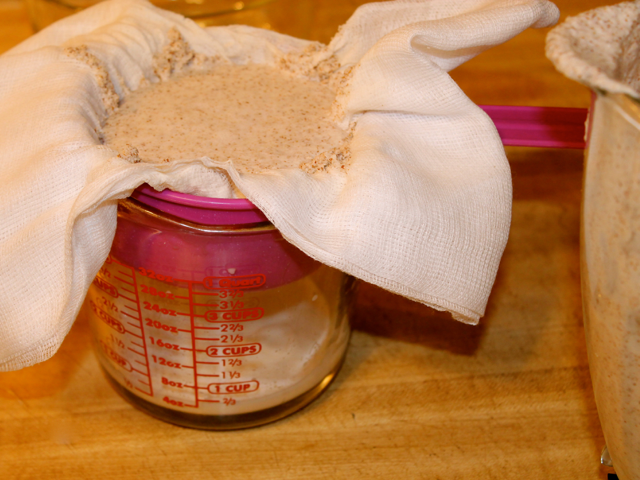 Don't throw that nut pulp away. It still has lots of fiber and nutrients left in it. You can add it to your oatmeal for an extra protein boost or add it to your favorite baked goods.
Your new homemade nut milk will last about 5 days in the fridge. As you can see, it's pretty simple to make, so you'll only want to make as much as you'll need.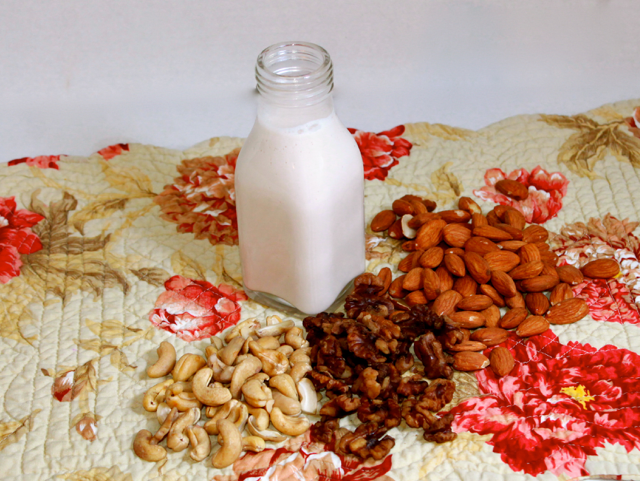 There you have it folks. Getting back on track is easy with simple ideas and recipes like this.
If you've got a request for an alternative recipe, let me know. I'd love to hear from you!
Have a beautiful week and as always, keep it delicious!
Till next time ~ much love, Connie
Homemade Alternative Milk ~ Nut milk
Ingredients
2

C

raw nuts

cashew, walnut, almond, hazelnut

filtered water for soaking

4

C

filtered water
Instructions
Place the nuts in a large bowl and cover with water. Allow the nuts to soak for 6 - 8 hours. (the softer nuts like cashews will require the lesser time)

Strain and rinse the nuts.

Place in a blender along with the 4 cups of fresh filtered water and blend until the nuts are completely ground.

Pour the mixture through cheese cloth to strain out the pulp. Reserve the pulp for another use. Chill the milk and use as needed.

The milk will keep for about 5 days in the refrigerator.
Notes
Recipe by: Connie Murray @Happybellyfoodie.com