Kale Sprouts Sauteed in Toasted Garlic Butter

Cooking from scratch doesn't mean every recipe has to be difficult. For instance, sauteed veggies are quick, easy, nutritious and delicious.
Have you ever seen a kale sprout? I hadn't until this year. I was walking through the produce section at my local grocer an noticed them. They are a new hybrid vegetable that is a cross between a brussel sprout and red Russian kale and their taste reflects both.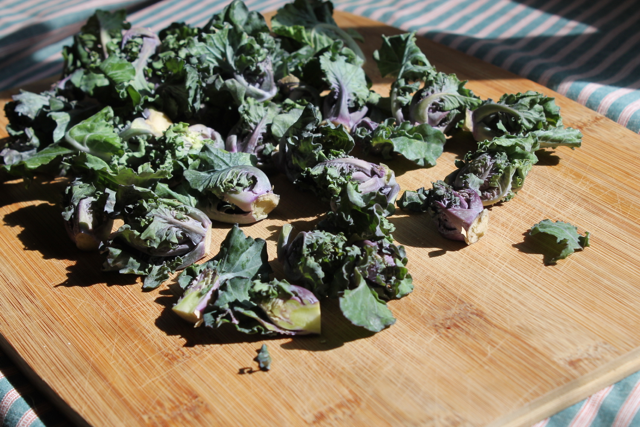 My thought about veggies like this is that you don't want to cover them up. Simply complement the flavor with a couple of light seasonings like garlic toasted in butter.
Just heat a skillet and melt a couple tablespoons of butter. Then throw in a few whole garlic cloves. You'll cook the garlic until it is lightly browned and then remove and reserve it for another use. You're left with a light garlicy flavor in the butter that will give the veggies a fantastic flavor.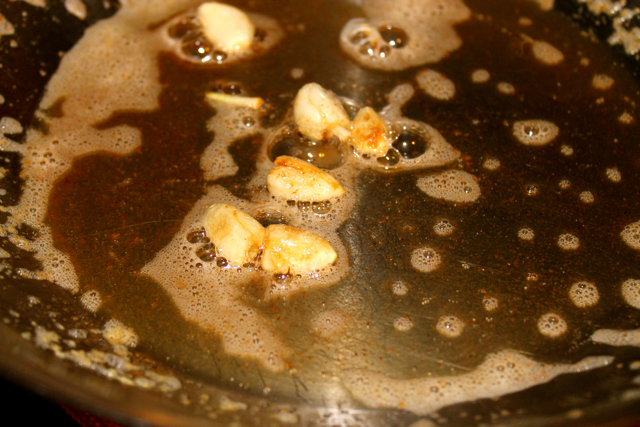 It only takes a couple of minutes to saute the sprouts. If you like the crunch, you'll go ahead and serve them as is.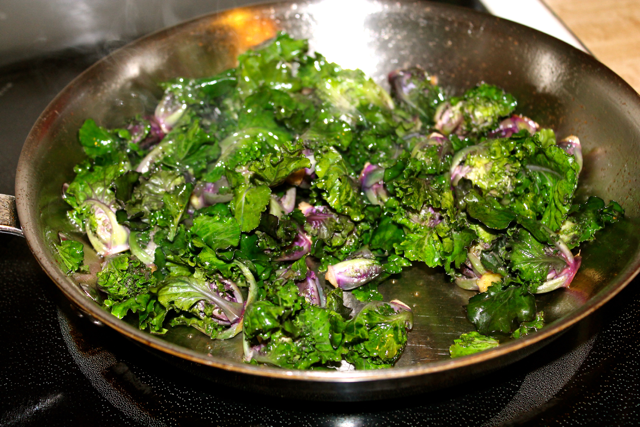 If you want them to be a bit more tender, you can cover them with a lid and cook for a few minutes more.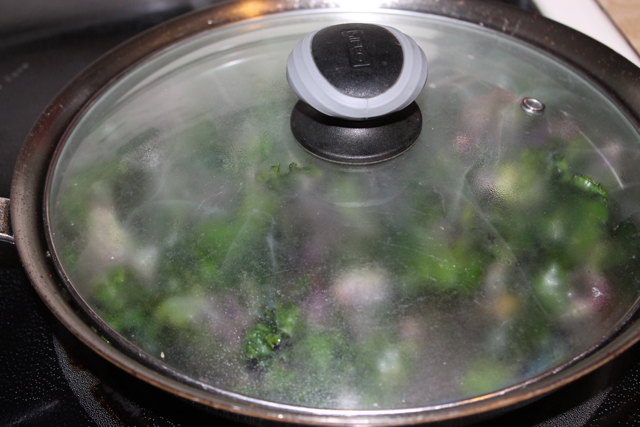 Sprinkle some almonds or freshly grated Parmesan cheese over top if you like.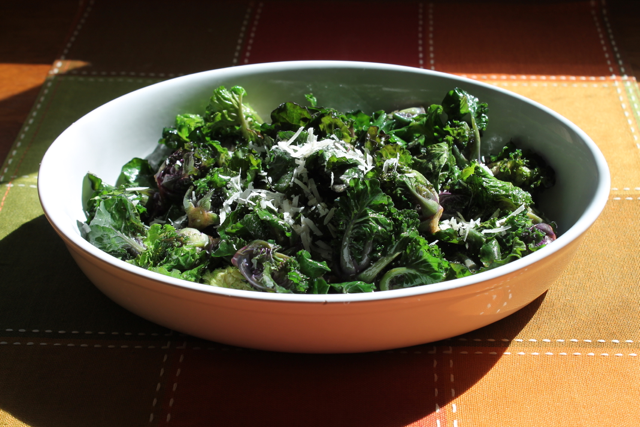 And serve. Easy, huh? You can also roast the sprouts for a few minutes in the oven at 400 degrees F. Just drizzle with some olive oil and season with salt and pepper. Really, it's just a matter of taste.
The next time you take a stroll through the produce section, see what kind of fun new veggies you can find. Every day, it seems there's something I never noticed before. That's the thing I love about writing on food, I will always have something to write about whether it's an old favorite or something new and exciting to try.
I do hope everyone has a fantastic week and if you want to catch up with me, you know where to find me.
Till next time ~ much love, Connie
Kale Sprouts Sauteed in Toasted Garlic Butter
Ingredients
1 12

oz

pkg fresh kale sprouts

rinsed

2

tbsp

butter

4

garlic cloves

left whole

salt and freshly ground pepper to taste

freshly grated Parmesan for garnish
Instructions
Heat a medium skillet on med/hi.

Melt the butter and saute the garlic until toasted and browned.

Remove the garlic and reserve for another use.

Saute the sprouts in the butter until tender.

For added tenderness, cover with a lid for a few minutes after sauteing.

Season with salt and pepper and garnish with Parmesan.
Notes
Recipe by: Connie Murray @Happybellyfoodie.com