Malted Milk Candies
Love malted milk balls? Not so sure about those ingredients listed on the package? Make them better!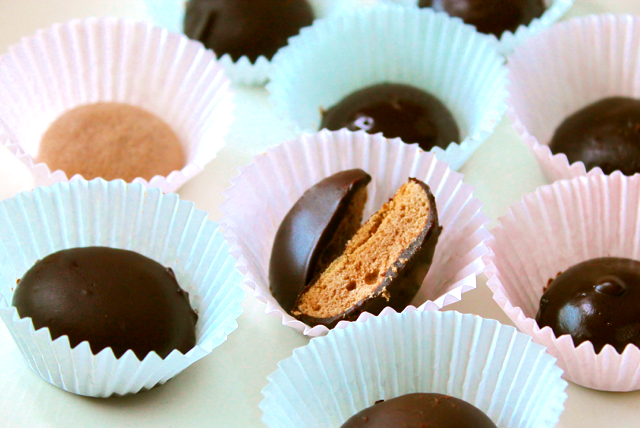 I admit it, I LOVE malted milk balls and I can put 'em away. But when I look at the ingredients listed on the package, I'm not real thrilled about it.
Whoppers: Listed in decreasing order by weight: sugar, corn syrup, partially hydrogenated palm kernel oil, whey (milk), malted milk (barley malt, wheat flour, milk, salt, sodium bicarbonate), cocoa, Less than 2% of: resinous glaze, sorbitan tristearate, soy lecithin, salt, natural and artificial flavor, calcium carbonate, tapioca dextrin.
So, I decided to give it a shot and make them myself.
I did some serious hunting on the WWW and couldn't find anything that looked like a decent recipe. I even went into forums and found little help there. Actually, that kind of sparked my foodie senses because that meant this adventure would involve using my own creativity.
Considering the texture of malty goodness that's inside my beloved malted milk balls, I figured these would be a meringue type of recipe. Three flops later, I finally got the ratio of egg whites to sugar to malt powder right. (they were pretty hilarious looking on that first try! Think blobs, orbs or disks of weirdness.)
The dry goods definitely have to be sifted to keep lumps out. I used powdered sugar, barley malt powder, powdered milk and a touch of cocoa powder. (WAY better than all those weird ingredients listed on the Whopper's package, don't you think?)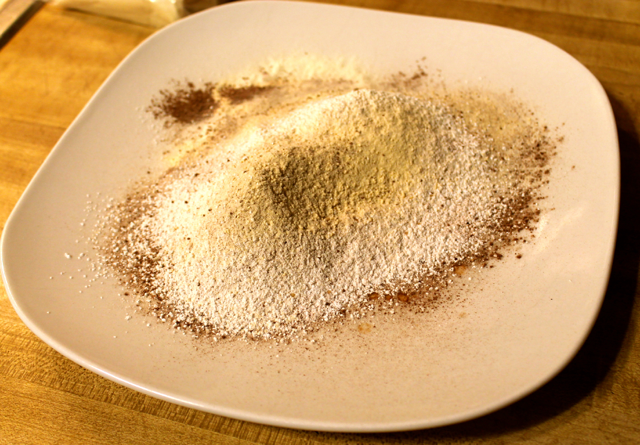 Three egg whites (room temperature, important!), whipped into soft peaks with a little cream of tartar for structure on med/high in the mixer is how this recipe begins. Half of the dry ingredients are added in, one tablespoon at a time.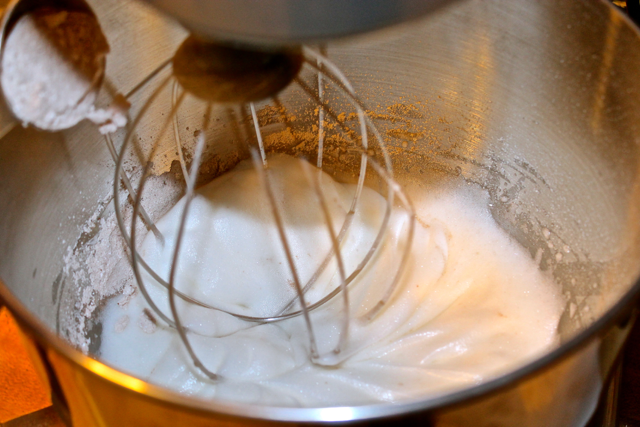 The other half of the dry ingredients are folded in, gently until everything is mixed well.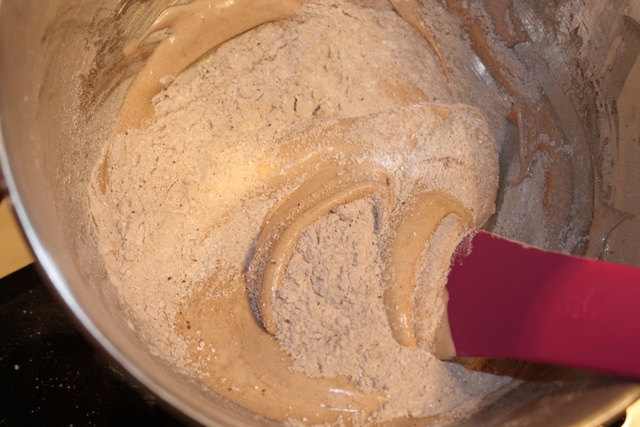 The mixture is then placed in a piping bag and the candies are piped out onto parchment paper.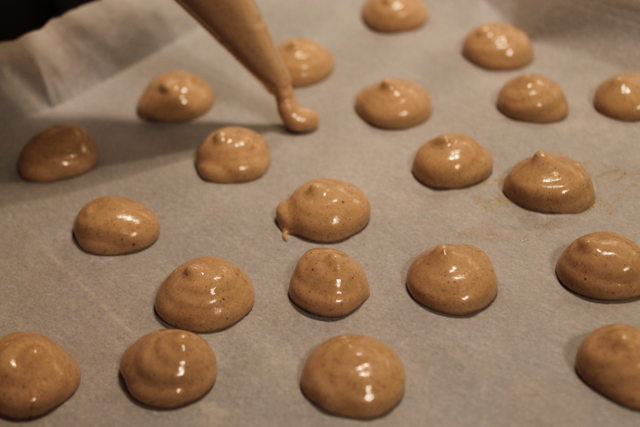 Just like meringue type candies, they go in the oven at a low temperature (175 degrees F.) for a couple of hours and then they're cooled with the oven door propped open for another hour.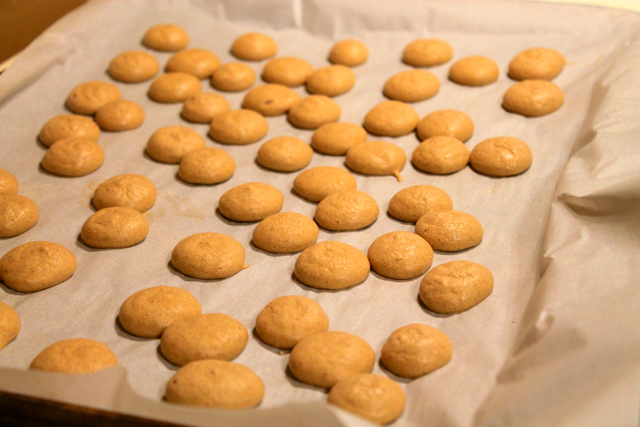 They're actually quite delicious like this but more importantly, the texture is just right.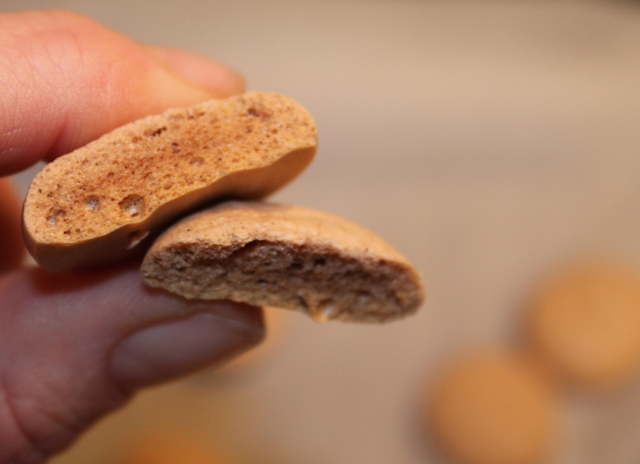 When they're nice and cool, they get dipped into some melted chocolate.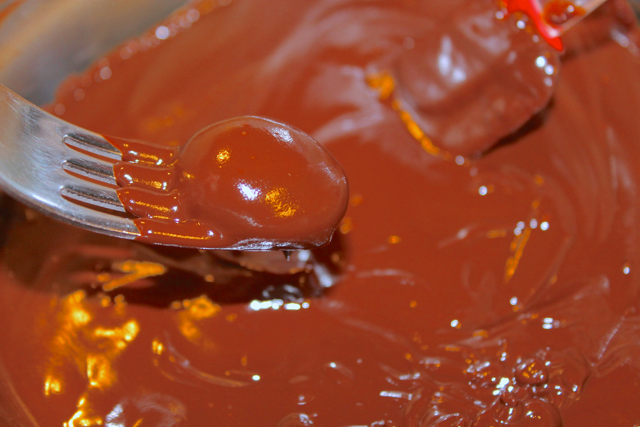 Using two forks to get the candies covered with chocolate and scooted onto clean parchment paper helps with the aesthetics. We want pretty candies!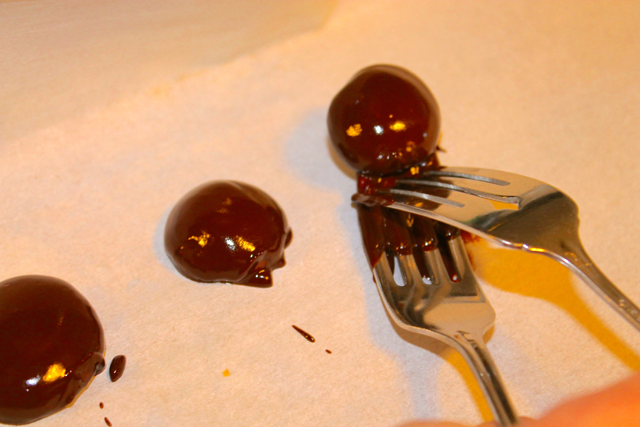 The chocolate is then allowed to harden before they're ready to eat.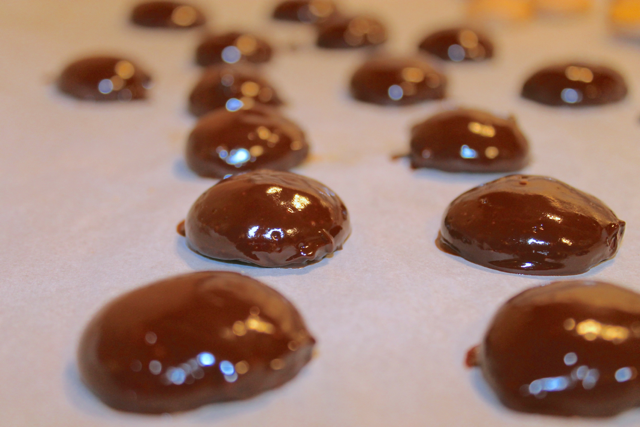 I couldn't quite come up with a way to make these candies into balls. Since they're a meringue base, which is basically a bunch of air whipped into the eggs, it's not like you can roll them out. But, I am pleased with the outcome.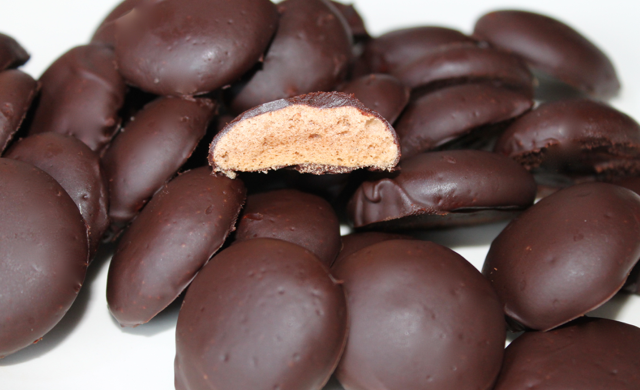 In fact, I'm munching on these as I type. 🙂
If you've been searching for a recipe to make Whoppers/Maltesers, perhaps you'll give this one a try. The taste is fantastic and the texture is dead on. Yeah, they do take a while to make but that's mostly hands-off time in the oven. I LOVE the idea of no-worry ingredients, too!
Have a beautiful day friends. And as always, keep it delicious!
Till next time ~ much love, Connie
Malted Milk Candies
Ingredients
3

egg whites

room temperature

1/2

tsp

cream of tartar

1/3

C

powdered sugar

1/3

C

powdered milk

1/3

C

barley malt powder

found in most health food stores

1

tbsp

cocoa powder

1 10

oz

pkg milk chocolate chips
Instructions
Preheat oven to 175 degrees F.

In the bowl of a stand mixer fitted with the wire whisk, beat the egg whites and cream of tartar on med until soft peaks are formed.

Sift the powdered sugar, powdered milk, barley powder and cocoa powder together and divide the mixture in half.

Turn the mixer on med/hi and add one half of the sifted ingredients to the mixing bowl, one tablespoon at a time.

When the mixture comes to stiff peaks, turn the mixer off and remove the bowl. Fold in the other half of the dry ingredient mixture until well incorporated.

Place the mixture into a piping bag and pipe out candies onto a baking sheet, lined with parchment paper.

Bake in oven for two hours.

Turn oven off and prop the door open slightly. Allow to cool for one hour.

Melt the chocolate chips in a double boiler or in the microwave.

Dip the cooled candies into the chocolate to cover and place back on the parchment paper to set up.

Once the chocolate has hardened, the candies are ready to eat.
Notes
Recipe by: Connie Murray @Happybellyfoodie.com