I'm SO ready for fresh tomatoes!    *insert Carly Simon's Anticipation tune*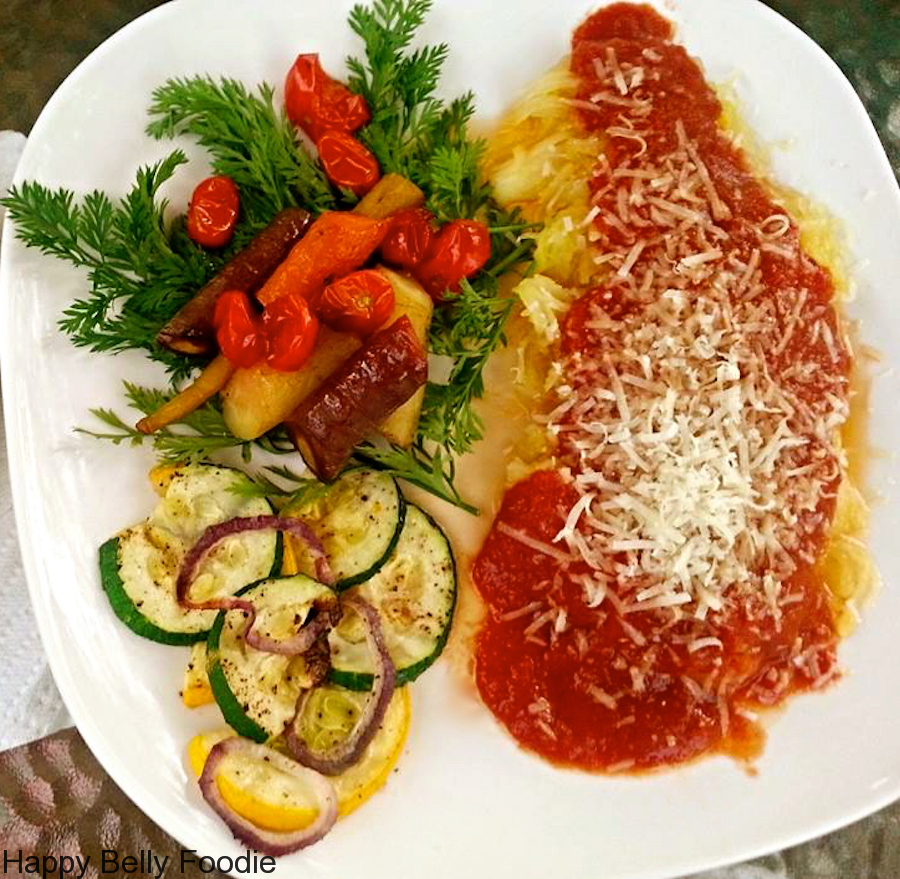 Out of all the garden items I get all woosy-schmoozy, stars-in-my-eyes over, the beloved garden fresh tomato is my favorite. And the anticipation is agony! Agony, I tell you!
Did you know that the tomato plant is the number one choice/favorite of nearly all home gardeners? It's true!
The funny thing about tomatoes is that when you grow them each year, in Kentucky anyway, you learn that they can make you sing or break your heart.
Depending on the weather and conditions in your garden, you end up with hardly anything on your vines or you get a bumper crop that you gotta figure out what to do with quick before they all go bad.
Last year, sadly, I had zilch to show for all my hard work in the tomato patch. The weather was too cool and there was some funk going on with my dirt. Luckily, I live by several farms and farmer's markets who took away the pain and suffering. Actually, I was so disappointed that I picked up bushels of tomatoes to make up for my loss. Yeah, I was over compensating just a tad…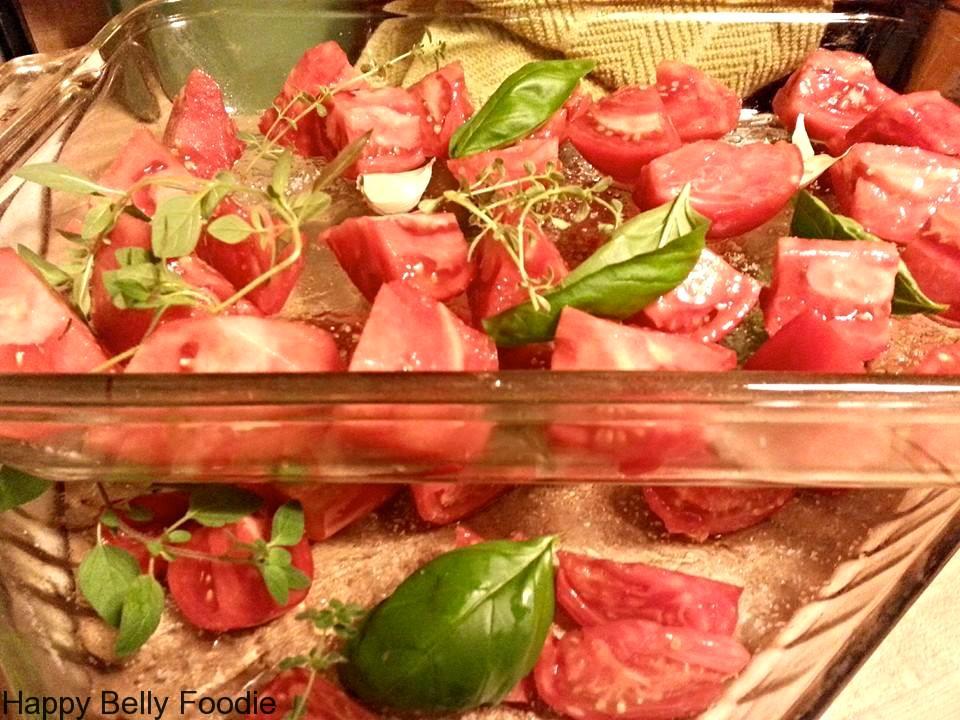 That's okay because there's lots of things you can do with tomatoes! Let's get saucy!  I'm talking spaghetti sauce, salsa, fresh Pico de Gallo, tomato soup, tomato juice, tomato paste, ketchup and on and on and on..
You'll wanna keep today's recipe in your back pocket for the mid to late season tomato bounty because this one calls for big, over-ripe and on the verge of going bad tomatoes. We all know the first few dreamy red maters are going on a plate, all sliced up with a dash of salt and straight in your face, right? It's tradition in this house!
So, when you get to that point where your garden is exploding with fresh produce and you've got tomatoes out yer ying-yang, this is a great way to use them up without doing all that boiling to peel the skins off of a bazillion tomatoes.
You simply turn your lovey-dovey oven on 300 degrees F, cut the tomatoes in chunks, throw in some fresh herbs and garlic and roast them for a couple hours. Get you a food mill
, grind it all up and simmer the sauce on the stove for a bit. It's so Easy! And you'll be a happy camper like I was the first time I did this.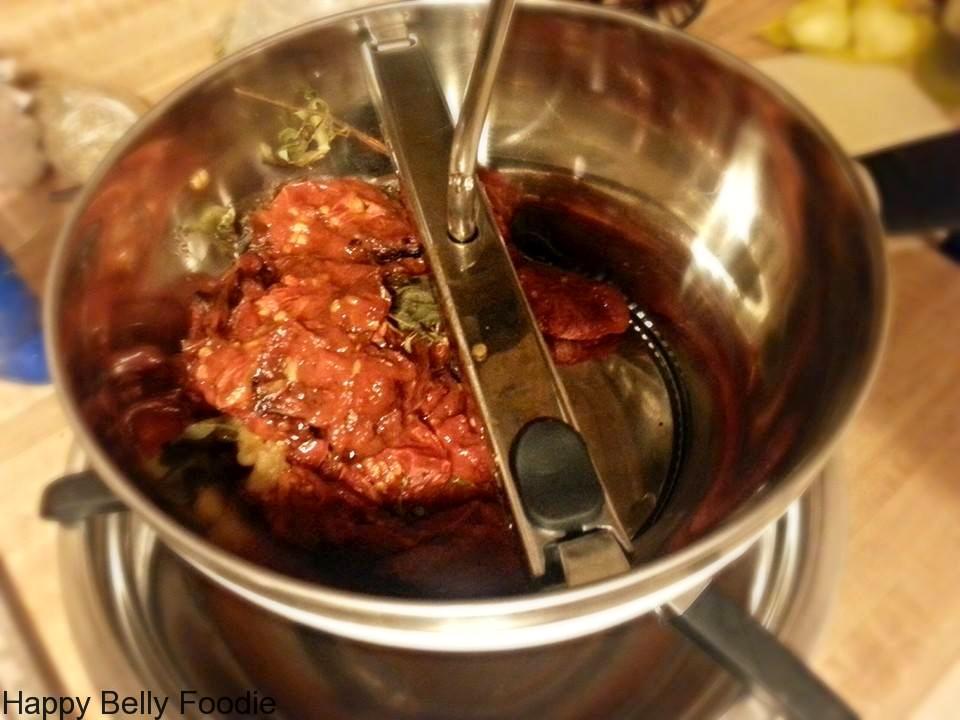 I'll definitely be putting up a lot of sauce this year because I plan on stocking the heck out of my pantry for the winter. No more sulking with the winter blues for me! Give me all yer maters summer! 🙂
I do hope you'll try this one for yourself. It's totally satisfying and since it's so easy, I know you will!
Make it a great day and keep it delicious foodie friends! If you wanna catch up with me, tap one of those perty buttons on the right or leave a comment down below. Till next time ~ much love, Connie
Oven Roasted Tomato Sauce
Ingredients
olive oil

6

lbs

ripe garden tomatoes

cut in quarters

4

cloves

garlic

unpeeled

2

sprigs oregano

4

sprigs thyme

8-10

basil leaves

kosher salt

Fresh ground pepper

1/2

tbsp

sugar

Juice of half a lemon

1

bay leaf
Instructions
Preheat oven to 300 degrees.

In shallow baking dish(s), lightly oil the bottom with olive oil and arrange tomatoes, garlic, and herbs. Generously sprinkle salt over tomatoes and top with a pinch of fresh ground pepper.

Roast for 2 hours, removing garlic after an hour or so. Set aside to cool. Then squeeze the garlic out of the casing and toss in with the tomatoes.

Place tomatoes, garlic and herbs in a food mill on medium grate over a large, heavy pot. Churn the tomatoes through and discard the skins and seeds. Don't forget to scrape the bottom of the grate to get all the thick puree.

Place pot on med/hi heat. Add sugar, lemon juice and bay leaf. Adjust seasonings to taste. When sauce is about to boil, turn heat down to med/low and simmer for 1 hour or so, depending on the desired thickness. Remove bay leaf and strain the sauce for a few minutes to remove excess water.

Serve hot over your favorite vegetables or pasta.
Notes
Recipe by: Connie Murray @Happybellyfoodie.com