Pack a Pint of Pickles Fast ~ Refrigerator Pickles
Don't settle for inferior pickles. Make 'em at home and make 'em better!
You can have fresh dill pickles all year round with this recipe. It's quick, simple and the taste is far better than anything you buy on the shelves. Make them in the morning and they're ready by dinner time.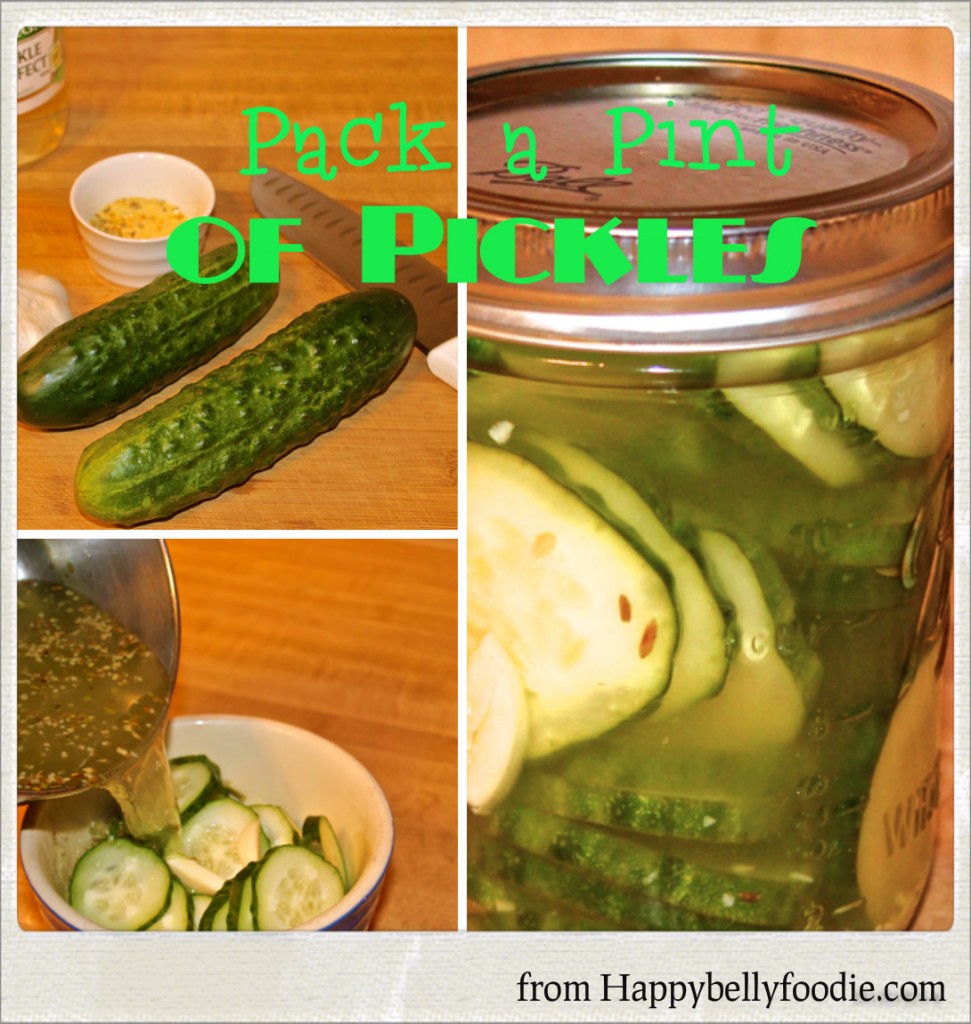 All you need for one pint of fresh dill pickles are a couple of cucumbers (any kind!), a couple cloves of garlic, some vinegar, water and a little Ball kosher dill pickle mix
.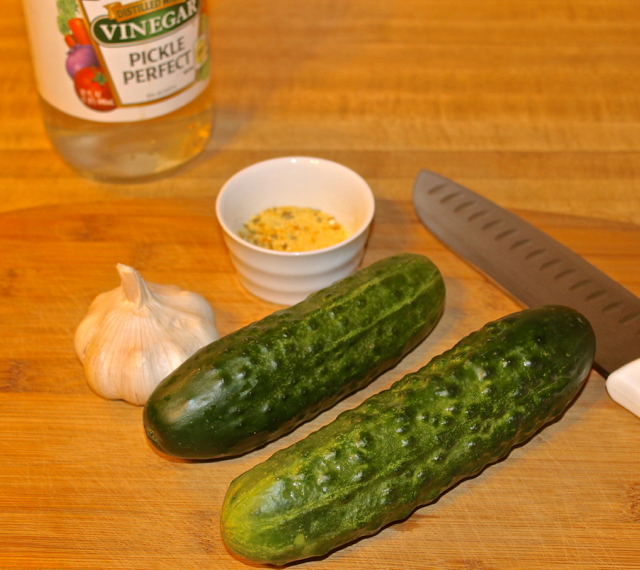 Simply chop the ends off the cucumber and slice to your preferred thickness. The thinner the slices are, the quicker your pickles will be ready to eat. About an eighth of an inch thick is how I slice mine. Roughly chop up a couple of cloves of garlic and place them in a bowl with the cucumber slices.
Place 1 cup of water, 1/2 cup of vinegar and 3 tablespoons of the pickle mix in a small sauce pan. Bring to a boil and then pour over the cucumber slices.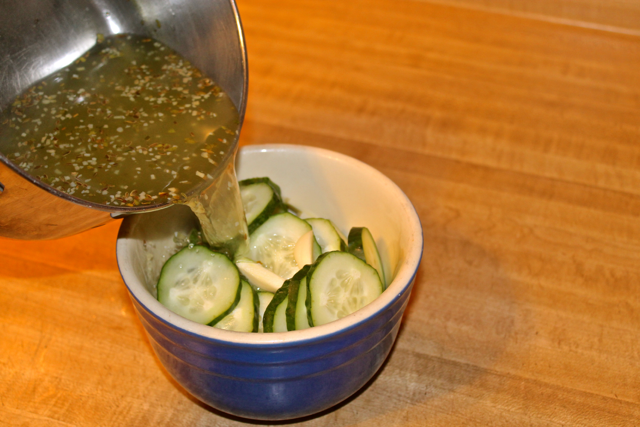 Allow the mixture to cool for about thirty minutes before placing into a jar. Cover the pickles with a lid and screw on the band. Refrigerate until very cold or overnight.
The instructions on the pickle mix have different amounts listed but I find that a little extra mix and the garlic make the pickles ready to eat faster. (I know, impatient!)
They do taste stronger with time and age well in the refrigerator. Either way, making fresh kosher dill pickles at home is easy, will save you money and give you a delicious finished product.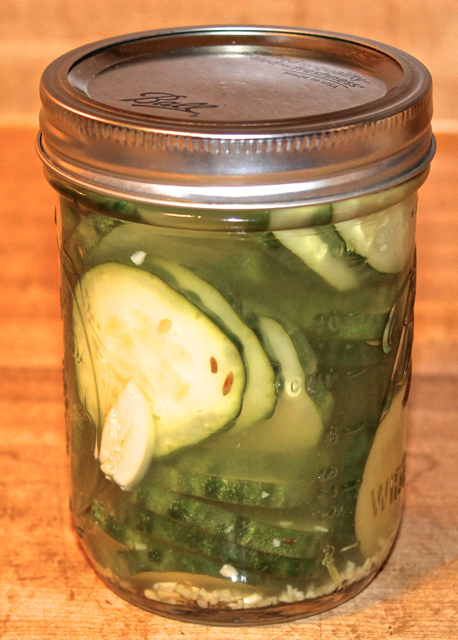 These are WAY better than the kind you buy in the store and they're better for you because they don't have high fructose corn syrup in them, which is the third ingredient in many commercially prepared pickles.
Another great thing about making these is you can adjust the flavor to your liking. A little jalapeno or habanero would be good if you like things hot. If you have some fresh dill, that makes the mix even better!
Give these guys a try friends. You won't be disappointed!
Make it a fantastic day and as always, keep it delicious!
Till next time ~ much love, Connie
Pack a Pint of Pickles Fast ~ Refrigerator Pickles
Ingredients
2

medium to large cucumbers

2

garlic cloves

roughly chopped

1

C

water

1/2

C

white vinegar

5% acidity

3

tbsp

Ball Kosher Dill pickle mix
Instructions
Chop the ends off the cucumbers and slice to 1/8 inch thick.

Place the cucumber slices and garlic in a medium bowl.

Place the water, vinegar and pickle mix in a small sauce pan.

Bring to a boil.

Remove from heat and pour the hot mixture over the cucumbers and garlic.

Allow the mixture to cool for 30 minutes.

Place everything in a pint size canning jar and cover with a clean lid.

Screw on the band on to finger tight.

Place the pickles in the refrigerate and allow them to get very cold before eating.

The pickles will get stronger with time.

They will last a couple of months if kept refrigerated.
Notes
Recipe by: Connie Murray @Happybellyfoodie.com