"The more you know, the more you can create. There is no end to the imagination in the kitchen." – Julia Child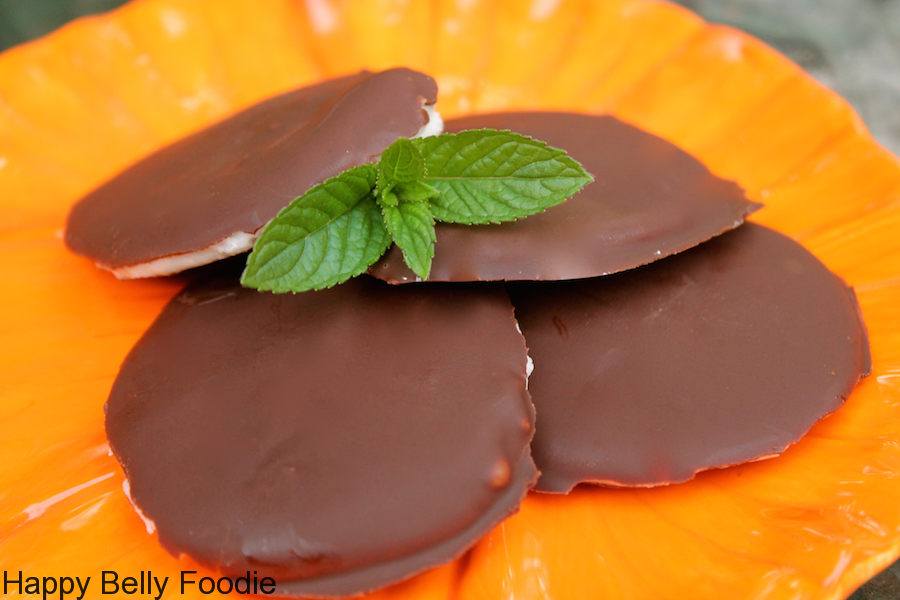 Sticking with the dairy free, gluten free theme, I figured, what the heck. Let's do this all week! Ya gotta go with the flow. Life is so much better when you don't fight it. If something ain't working, find a better way.
So with that my friends, let's take a look at a sweet treat that we all remember and love. Let's make it dairy free and gluten free!
I have a special love for coconut oil
. That stuff is so tasty and super GOOD for you! There's a bazillion sources out there on the internet that talk about the benefits of incorporating coconut oil into your diet and another bazillion and one sources that talk about using it as a beauty aid. I've used it for several years in many recipes and as a moisturizer for my hair and skin. It'll always be a staple in this house. We love it!
In deciding what I should come up with for today's post, I wanted to do something with my beloved coconut oil. Peppermint patties were perfect! If you read my post, Double Vanilla Gelato ~ with bonus magic shell topping, you'll remember how coconut oil's solidifying point is anything below 76 degrees F, which is what we want for the chocolate that'll cover our minty cool, creamy candies.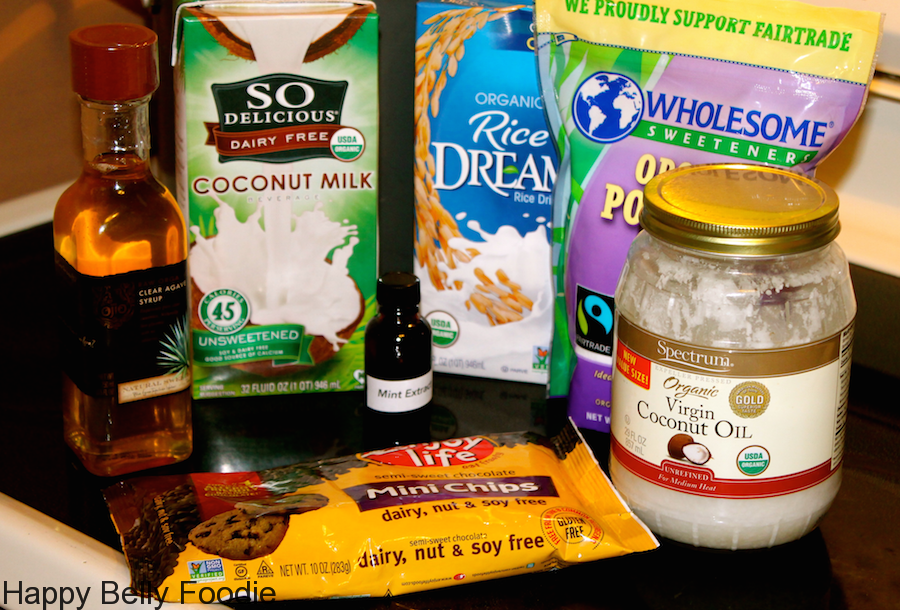 I did a little research on regular homemade peppermint patty ingredients. To make them dairy free and gluten free, I called my local health food store to see what they had available for replacement ingredients and here's what I found… Clockwise, starting from the top left: agave syrup
to replace high fructose corn syrup (just because I don't like corn syrup), coconut milk
and rice milk
to replace condensed milk, gluten free powdered sugar
,  the coconut oil and dairy free, gluten free chocolate chips
. Add to that, my own homemade peppermint extract (see: Homemade Extracts ~ Getting down to the nitty gritty) and we've got everything we need!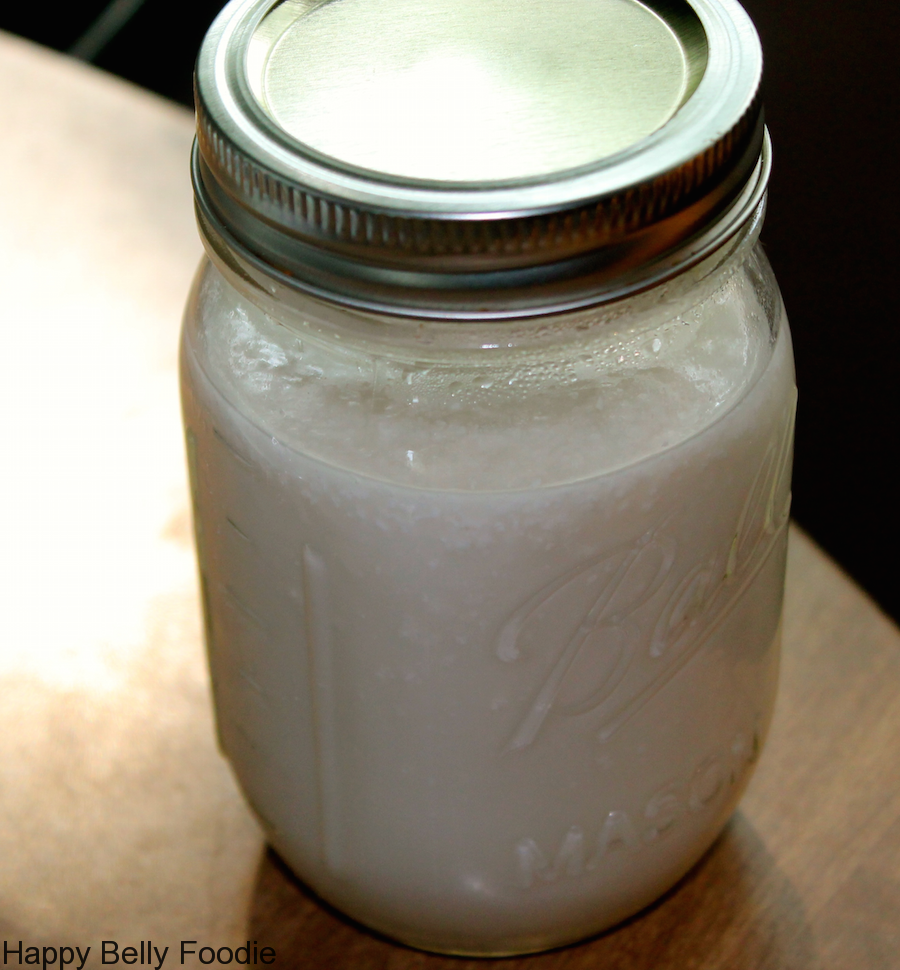 To make the condensed milk, I just put some of the coconut milk and rice milk in a sauce pan and let it slowly reduce to half. I cooked down twelve ounces of each and ended up with exactly twelve ounces of condensed milk when it was done. It took about two hours to reduce. Just keep an eye on it and every so often, give it a stir. What you don't use for this recipe will be good for any other recipe that calls for it. It'll last about three days in the fridge.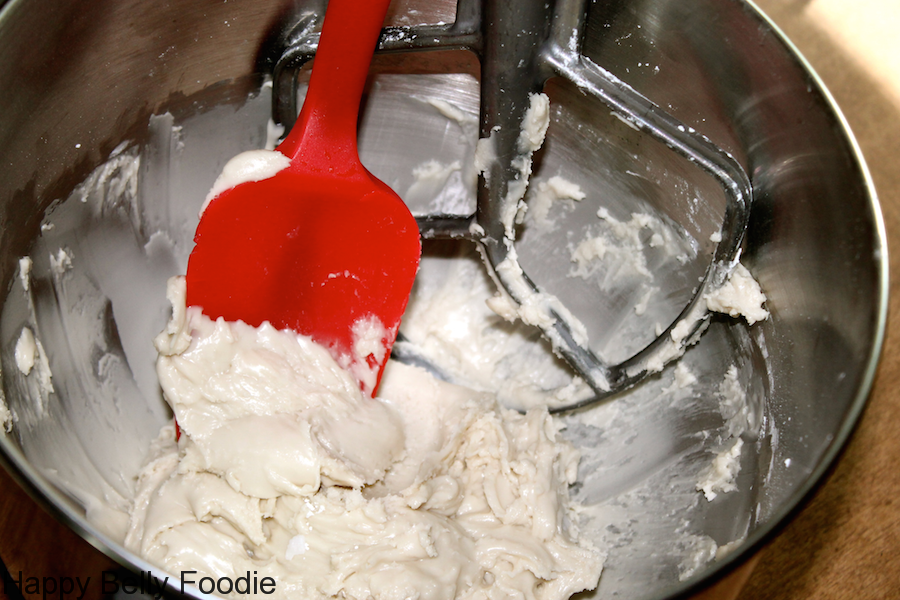 The process for making the patties reminded me of making bread but cooling the stuff in between instead of keeping it warm to let it rise. It looks like dough and rolls out like dough. It's just a little stickier, kinda like making buckeye candies. Powdered sugar sprinkled on the pan and on your hands helps with the stickiness.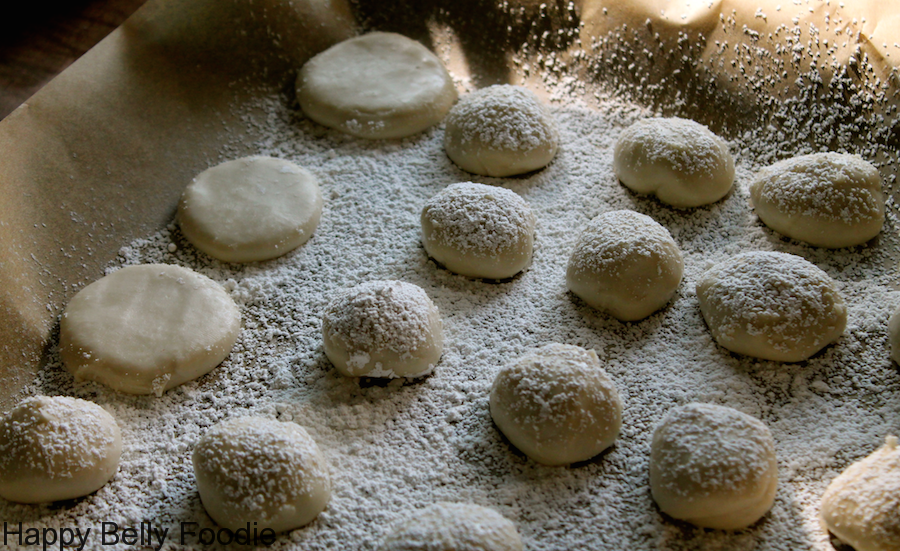 After you roll them out, just squish them down with your fingers. I tried a using the bottom of a cup but they kept getting stuck to it.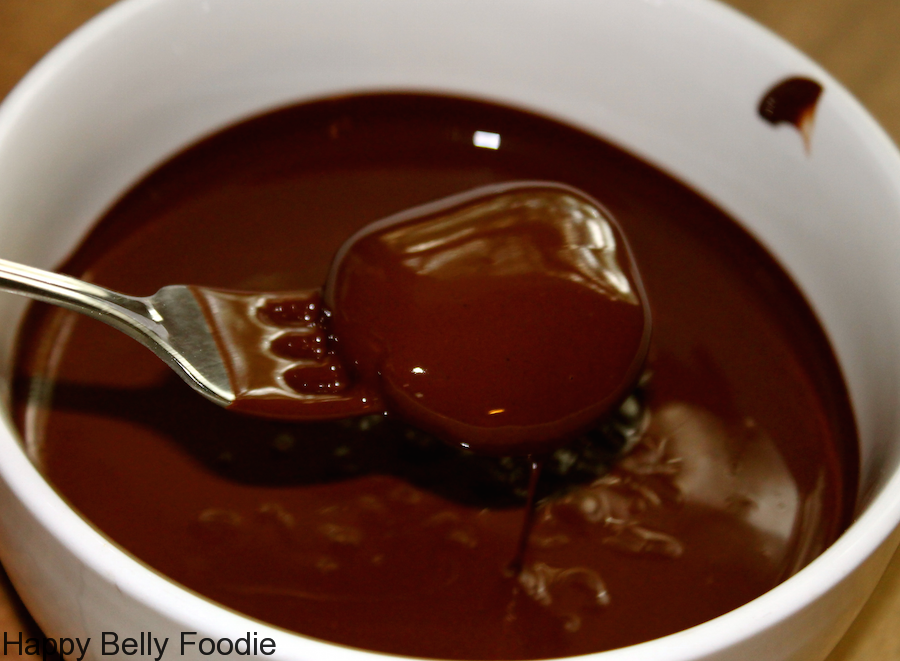 The fun part… CHOCOLATE 🙂
I did have a little less than four ounces of the chocolate left over after I covered all the patties. Not to worry, I'll just add another tablespoon or so of coconut oil to it and use it for that magic shell topping later this week. hint hint.. did you say dairy free, gluten free ice cream? *wink*
Over all, the timing for cooling and setting worked out great in between cooking dinner. By the time dinner was through, we had a nice little dairy free, gluten free dessert to enjoy.
Er, um.. I should say PLOW into! LOL Yeah, they were super sweet and super delicious!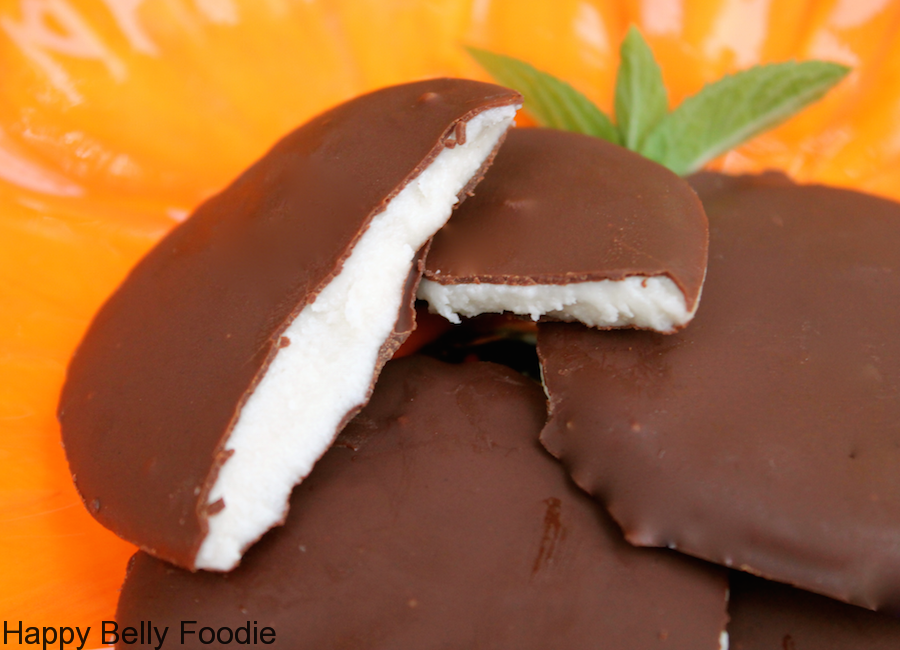 Might I suggest putting them into the freezer? I really like the crunch the chocolate has when it's frozen! YUM!
I do hope you'll give this fantastic recipe a try. It's simple and perfect for anyone who has a dairy or gluten restriction to their diet. Like I said, if something ain't working, find a better way and make it work for you!
Make it a fantabulous day foodie friends and keep it delicious! Till next time ~ much love, Connie
Peppermint Patties ~ dairy free, gluten free theme
Ingredients
Dairy Free Condensed Milk:

12

oz

coconut milk

12

oz

rice milk

Peppermint Patties:

4 3/4

C

powdered sugar plus some for sprinkling

make sure it's made with gluten free starch such as tapioca

1

oz

condensed milk

dairy free

1

oz

aguave syrup

1 1/2

tbsp

coconut oil

4

tsp

peppermint extract

1 10.5

oz

pkg semisweet dairy free mini chocolate chips

Enjoy Life brand is great!

2

tbsp

coconut oil
Instructions
Condensed Milk:

Combine the coconut milk and rice milk in a heavy bottom pot and place over med/hi heat. Allow the mixture to come to a slight boil, stirring occasionally.

Turn the heat down to low and stir occasionally for about 2 hours or until reduced to half. Cool and refrigerate for up to 3 days.

Peppermint Patties:

In the bowl of a stand mixer, combine the powdered sugar, condensed milk, aguave syrup, 1 1/2 tbsp coconut oil and peppermint extract with the paddle attachment on low speed.

Once the mixture is combined, it should have a dough-like consistency.

Place the mixture in the refrigerator for 30 minutes to cool.

Line a baking sheet with parchment paper and sprinkle powdered sugar over to coat.

Form balls from the dough by hand (about 1 tbsp or so of the mix) and place on powdered parchment paper.

Sprinkle more powdered sugar on top of the balls and flatten them into rounds with your fingers.

Place the baking sheet back in the refrigerator for 30 minutes to firm.

In a small sauce pan, heat the chocolate chips and 2 tbsp coconut oil on low, stirring constantly once they begin to melt. Stir until the mixture is completely melted and remove from heat.

Remove the patties from the refrigerator.

Line another baking sheet with a clean sheet of parchment paper.

Using a fork, place each of the patties into the chocolate to coat and allow the excess to drip off before placing them onto the clean parchment paper.

When all the patties are coated with chocolate, place them back in the refrigerator for 1 hour to set.

Place the peppermint patties in an airtight container and store in the freezer or refrigerator for up to one month.
Notes
Recipe by: Connie Murray @Happybellyfoodie.com