How 'bout a fantastic recipe for pressure cooker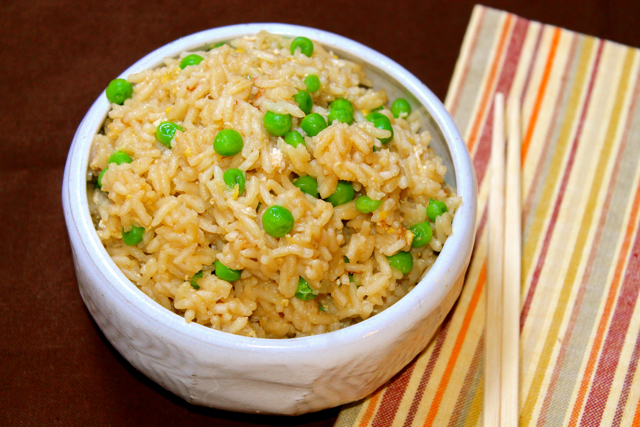 I LOVE this recipe for fried rice! And making it in the pressure cooker makes it even easier.
I gotta say, I've only had my pressure cooker
for a few months now but I am totally spoiled with it. More than I like to admit, I tend to get side tracked and when dinner time rolls around, getting it together becomes a fuss. Since I've had this little miracle appliance, it's made my life a lot less hectic.
If you're new to pressure cooking, you're gonna need some great recipes to get you started and today's post is perfect for a beginner. Even if you're a veteran, this recipe is one you'll want to try because it's so delicious. I've been making this version of fried rice on the stove for years now and I'm super happy it's adapted for the pressure cooker
.
Here's what you'll need… Onion, garlic, butter (or oil), an egg, soy sauce, chicken stock, rice
and your favorite frozen veggies. (do not add the veggies until after your rice is cooked) The amounts are given in the recipe print out below.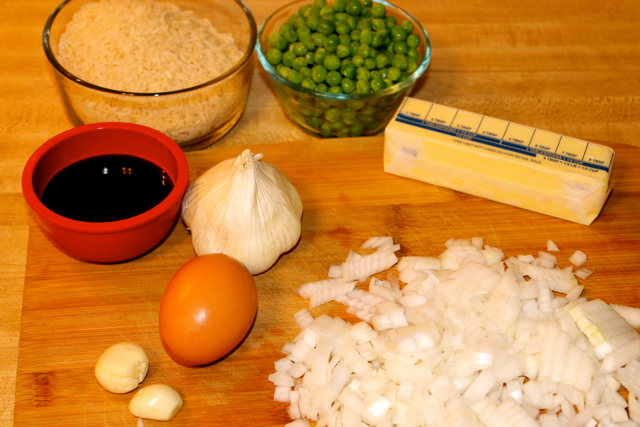 Btw, I'm using the Power Pressure Cooker XL but this recipe works with any electric pressure cooker.
To get started, you'll need to heat the unit up. Just press one of the options. Place your butter, onion and garlic in the pot and saute for about a minute.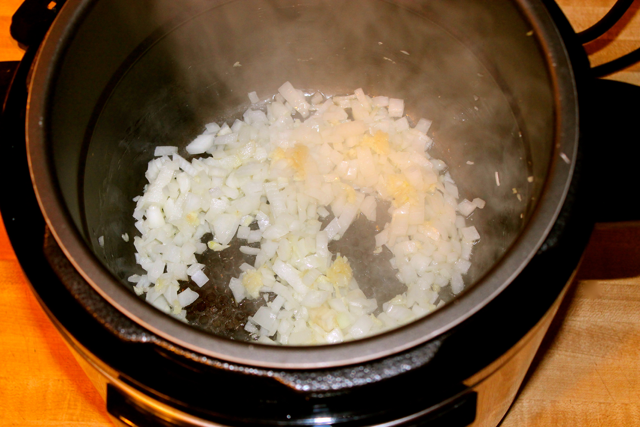 Add the egg and cook another minute. Be sure to stir it around because it will stick to the bottom of the pot a bit. Stir in the rest of the ingredients once the egg is mostly cooked.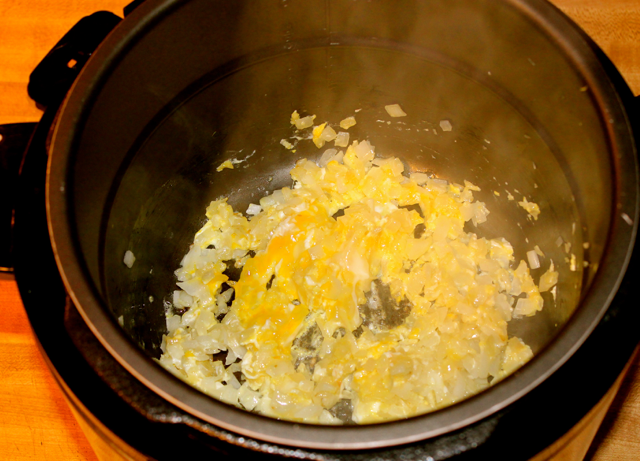 Place the lid on the unit and set the steam release valve to closed. Select the setting for rice/risotto and adjust the timer to cook for 10 minutes. After the timer has counted down to zero and the rice is done, carefully turn the steam valve to release.
Once the steam is finished releasing, remove the lid and stir in your frozen veggies. I like peas in my fried rice. The residual heat from the rice is just enough to warm the veggies through.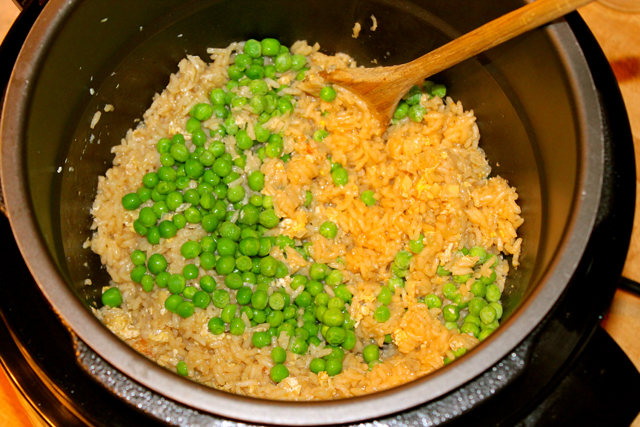 That's all there is to it friends. Easy, right? I should warn you though, this stuff is addicting. Really.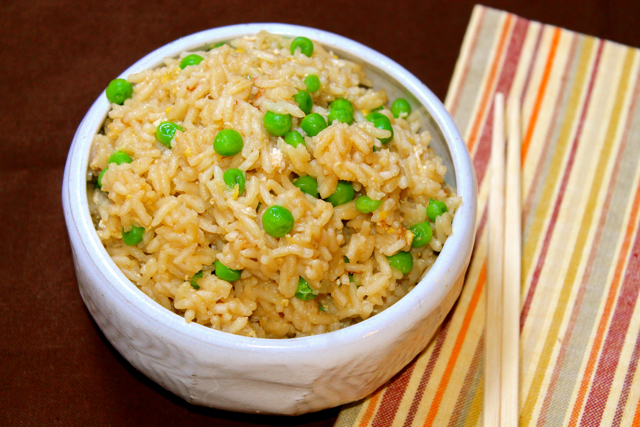 I do hope you'll give this one a try next time you're looking for something fun and yummy to make with your pressure cooker. It's definitely a keeper!
While you're here, be sure to check out some more great recipes for the pressure cooker here —>Electric Pressure Cooker Recipes
Also, we've got a new pressure cooker
teriyaki chicken fried rice recipe and we've made a video just for you fine foodie folks out there. Check it out..
For detailed ingredients and instructions, you can click here —> Teriyaki Chicken Fried Rice.
Thank you so much for stopping by. If you'd like to subscribe to our Youtube channel, here's a handy dandy link for ya —> HappyBellyFoodie Youtube Channel. It'd tickle me pink if you'd join us there, too!
Have a fabulous week and as always, keep it delicious!
Till next time ~ much love, Connie
Pressure Cooker Fried Rice
Ingredients
1

tbsp

butter

or oil

1

medium onion

diced

2

cloves

garlic

minced

1

egg

1

C

basmati rice

uncooked

1/4

C

soy sauce

1 1/2

C

chicken stock

1/2

C

frozen peas or other preferred vegetable
Instructions
Heat the pressure cooker on the meat setting.

Place the oil in the pot. Add the onion and garlic. Saute 1 minute.

Add the egg and scramble it with the rest of the ingredients for 1-2 minutes.

Add the

basmati

, soy sauce and chicken stock and stir well.

Clear the cook setting.

Place the lid on the unit and set the steam valve to closed.

Press the rice option and adjust the timer for 10 minutes.

When the unit is done cooking, carefully release the steam valve.

Remove the lid and stir in frozen peas or veggies.
Notes
Recipe By: Connie Murray @Happybellyfoodie.com