Pressure Cooker Pulled Pork
Got a craving for BBQ but don't wanna break out the outdoor cookwares? If you've got a pressure cooker, you're in luck!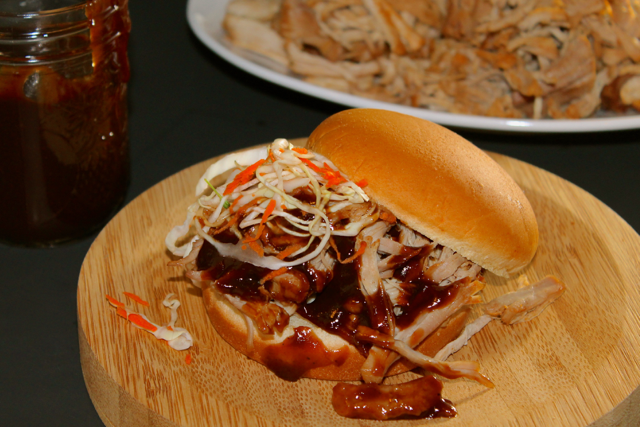 With Winter whispering it's cold, crisp winds around every corner here in Kentucky, it seems that summer meals like smokey BBQ are far, far away. For those of us that hibernate during the colder months, breaking out the grill is taboo. I don't know about you but that's exactly the kind of thing that makes me have DEEP DARK CRAVINGS. (BBQ, BBQ, BBQ…)
My saving grace is my pressure cooker
. Did I ever mention how much I love this thing?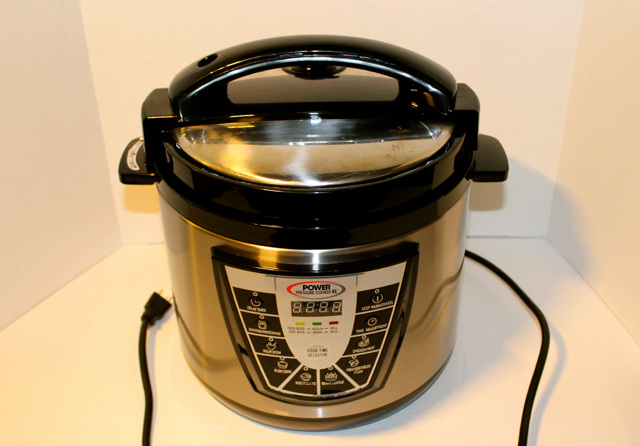 If there's one thing I do know about the pressure cooker, it's that it'll take a big hunk of meat and make it tender in no time flat.
Getting the seasonings right is a bit more crucial if you want a nice BBQ flavor in the meat. Typically, if I'm going to smoke pork, I'll marinate it with a nice rub, some brown sugar and mustard and refrigerate it over night but that's not necessary here.
Also, instead of using a pork shoulder or pork butt, a tenderloin is more suitable. We don't need all the fat those other cuts have because nothing leaves the pressure cooker and there's nowhere for the fat to go, like when you're smoking or grilling. A 2 to 3 pound tenderloin is plenty to feed the family.
For our pressure cooker pulled pork, a few spices and some smokey flavorings will do. Here, I've got brown sugar and a little liquid smoke. I have some really good smoked paprika, some onion powder, garlic powder, chili powder, ground cayenne, ground mustard and pink Himalayan salt.
To get started, you'll need to heat your unit up. With the unit I'm using, the Power Pressure Cooker XL, you just press one of the options and it's ready to start in a minute or two.
To get more flavor incorporated into every bite, cut the pork loin into chunks. Drizzle a little oil in the pot and sear the meat on all sides.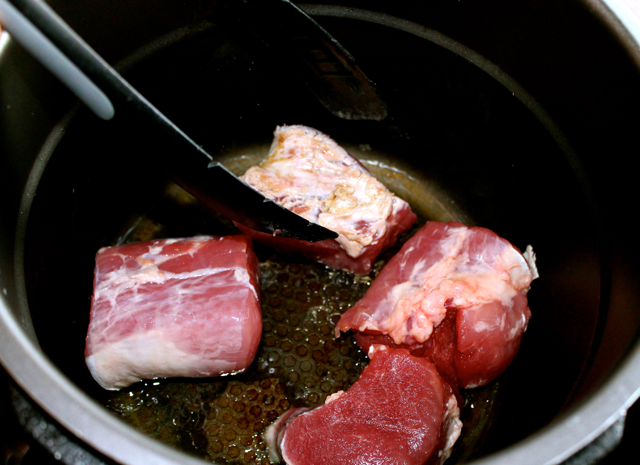 Add your seasonings and top the meat with a cup of water.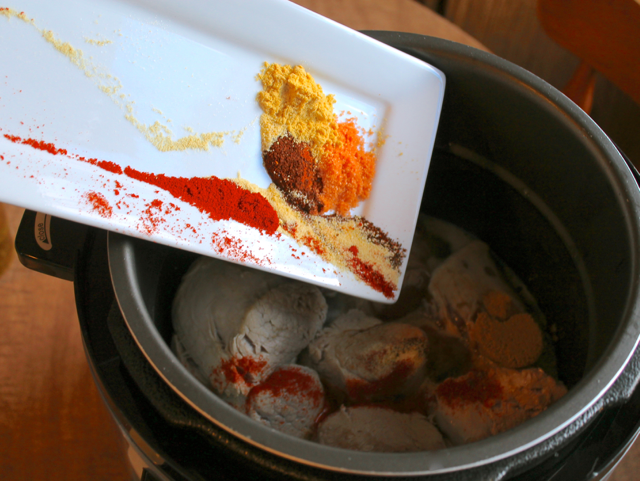 Clear the settings on the pressure cooker lock the lid into place. Turn the pressure valve to closed and press the soup/stew button. Adjust the timer to one hour.
Once the unit has finished cooking, carefully release the steam. Your meat is finished and ready to shred.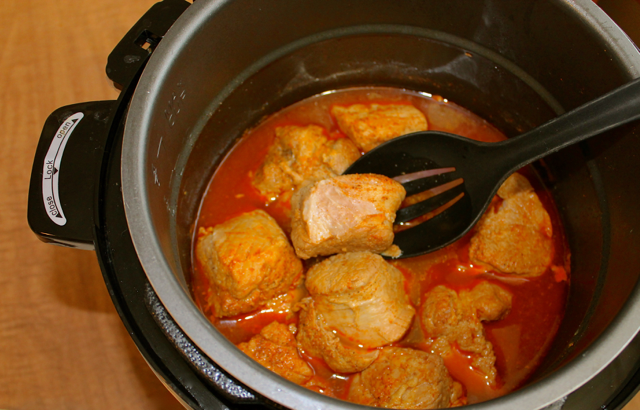 The great thing about pressure cooking is that the meat is always fork tender when it's done. Take the chunks out and use two forks to break it apart. After you shred the meat, place it back in the pot with the remaining liquid to keep it moist and allow those seasonings to seep back in. Keep warm until you're ready to serve.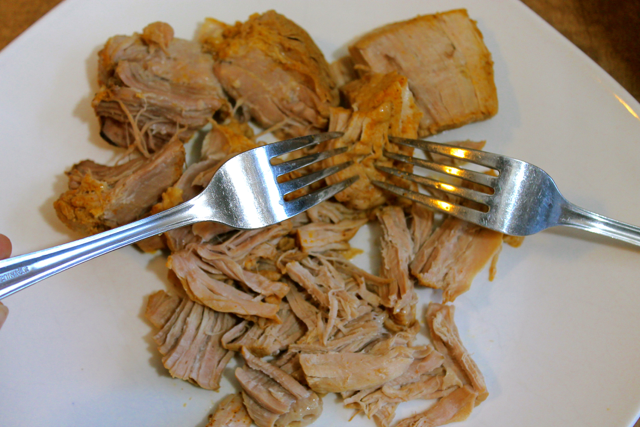 When you're waiting on your meat to finish cooking, whip up your favorite slaw and break out the BBQ sauce. For a few good sauce recipes, check out Smokey Sweet BBQ Sauce and Szechuan BBQ Sauce.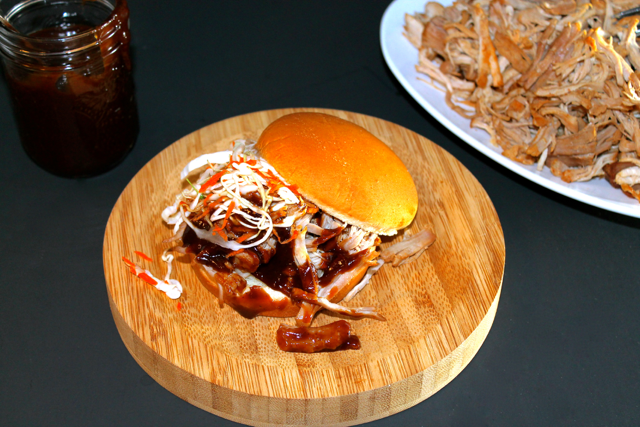 Winter may be here to stay for a while but that doesn't mean us foodies have to miss out on our favorite summer flavors. Pulled pork BBQ is easy in the pressure cooker. Season it up and get your buns ready 😉
I do hope you'll enjoy this recipe friends. Give me a shout out if you love this one. I'd love to hear from you.
Make it a great day and as always, keep it delicious!
Till next time ~ much love, Connie
Pressure Cooker Pulled Pork
Ingredients
1

tbsp

olive oil

1 2-3

lb

pork tenderloin

cut into chunks

2

tbsp

brown sugar

1

tsp

liquid smoke

1

tsp

smoked paprika

1/2

tsp

ground mustard powder

1/2

tsp

onion powder

1/2

tsp

garlic powder

1/8

tsp

ground cayenne

1

tsp

pink Himalayan salt

1

C

water
Instructions
Heat the pressure cooker by choosing one of the options.

Add the olive oil.

Brown the meat on all sides.

Add all seasonings and the cup of water.

Reset the unit by pressing the cancel button.

Place the lid on and lock it.

Turn the pressure valve to closed.

Press the soup/stew button and adjust the timer to 1 hour.

When the unit finishes counting down to zero, carefully release the steam.

Take the pork out and shred with two forks.

Place the pork back in the pot to keep moist.

Serve hot with your favorite BBQ sauce over buns.
Notes
Recipe by: Connie Murray @Happybellyfoodie.com