A win in the baking arena. This recipe is easy and the success rate, for me has been 100%.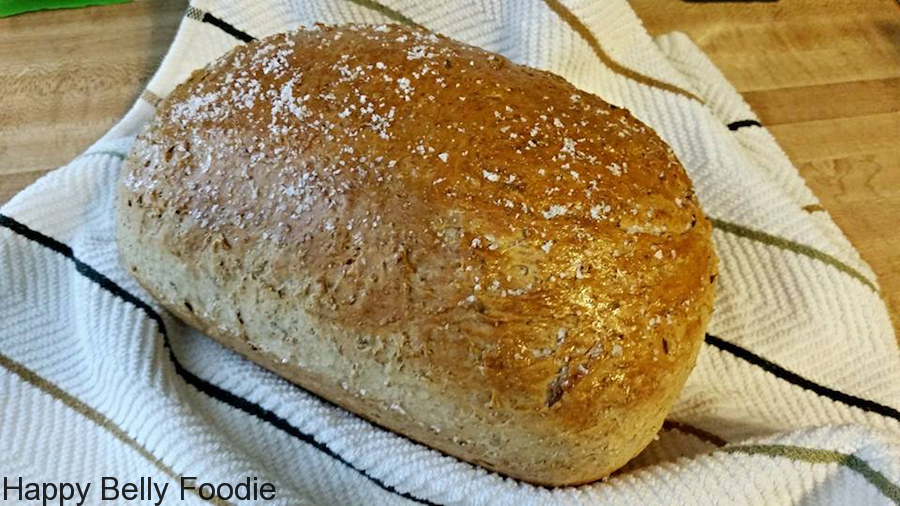 Unlike this bun recipe I keep trying to change around and make… Deflate much? Maybe I shouldn't have tried to halve the recipe? Maybe I let it rise too long? Maybe the temp in my kitchen was too warm/cold? They were so pretty the first few times I made them! See.. Homemade Hamburger Buns How did that become this? Were the stars not aligned right? Maybe it's because the sun wasn't shining? Ugh..
I don't know what the trouble is with me and baking. Perhaps I need a lesson or 12? Either way, the rye bread recipe that follows does help because I haven't deflated that one. Yet. 🙂 Soldier on…
There's a lot of scientific reasons why bread recipes can fail and quite frankly, I'm not that heart broken over fails. (okay, maybe a little.. boo hoo) I just keep trying. I've done a little reading and there are just way too many reasons for me to plod through on why I've got an issue with deflated soft breads. And that, I believe could be the key. Soft breads are just so sensitive!
On the other hand, I've never had an issue with deflation on the rye bread or any other hearty loaf I've ever made. I'm guessing, and this is pure speculation, that the stronger flours needed for the heavier breads has something to do with it? Or perhaps it's because hearty breads don't get poked and prodded as much? *shoulder shrug*
In the meantime, since yesterday's big ol' double flop-a-roo on my buns (yes I made them twice and screwed both batches up!) I am turning the other cheek and running into the open arms of my beloved rye bread. (who won't be so darn finicky!)
If you've got some great bread making tips you'd like to share, catch up with me on any of those links over on the right or drop a line in that little comment box below. I'd love to hear from you! Once again, thank you for reading my ever so humble bloggity blog, foodie friends! I do hope you'll give this rye bread recipe a try. Make it a delicious weekend! Till next time ~ much love, Connie
Rye Bread
Ingredients
2 1/4

tsp

active dry yeast

1

tbsp

sugar

1

C

warm milk

105 degrees F

1

C

rye flour

2 1/2

C

all purpose flour

3

tbsp

softened butter

2

lg eggs

1

tsp

salt

1

tbsp

caraway seeds

Oil for coating the dough

Kosher salt for topping
Instructions
In the bowl of a stand mixer with the dough attachment in place, combine the yeast, sugar and warm milk. Allow to sit for 5 minutes or until the yeast begins to foam.

In a large bowl, combine the flours.

Add the butter, one of the eggs, salt, caraway seeds and one cup of the flour to the yeast mixture.

Start out on low speed and work up to medium while adding small amounts of the flour until all is incorporated. Mix for 8-10 minutes or until a ball of dough is formed and pulls away from the sides of the bowl.

Drizzle the oil over the dough and turn to coat both sides. Cover with plastic wrap and allow to rise in a warm, draft-free place for 1 hour.

Lightly oil a 9 inch bread loaf pan. Knead the dough on a lightly floured surface until all seams are tucked in. Place the dough in the loaf pan and cover lightly with plastic wrap. Allow to rise for 1 hour.

Preheat oven to 350 degrees F.

In a small bowl, beat the remaining egg with a fork and lightly brush the top of the bread loaf. Sprinkle kosher salt on top and bake for 45 minutes. The top will be lightly browned.
Notes
Recipe by: Connie Murray @Happybellyfoodie.com