Smoked Salmon Dip
This stuff is absolutely the most addicting dip we've ever had. ~ I promise, once you take a bite the rest Will. Be. DEVOURED.
It's so funny, smoked salmon is out of this world delicious but when you add it to a dip, people go crazy. Even non-fish eaters love it. I kid you not!
The first time I encountered this devilishly good dip, was at a little fresh fish shop called Afishionados where they were giving out free samples. You know that embarrassing moment where you get all weird inside and don't really comprehend anything going on around you because you've suddenly got this devious plan on how you're going to swipe the entire bowl of that sample? Yeah, that moment. That's the moment I became a smoked salmon dip junky. Hey, it happens.
I'm telling you, it's that bad. Good. Bad/Good?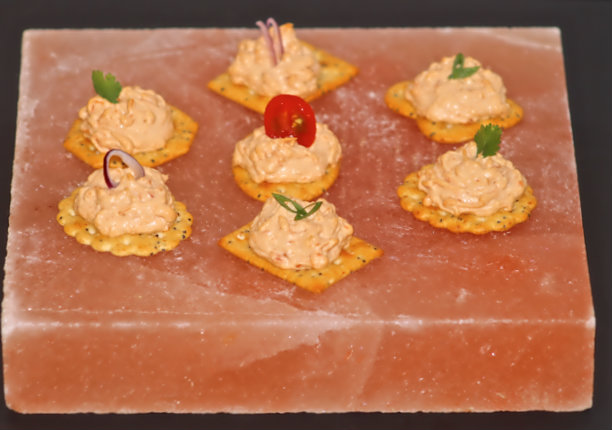 Though I didn't swipe the sample bowl or the recipe for the smoked salmon dip, I did manage to replicate it and I gotta say, what I came up with is mighty darn close.
Honestly, it's the smoked salmon. That's the secret ingredient. I think you could put just about anything else in the bowl with it and it'd be delicious. Don't worry if you don't have a smoker or you don't know how to smoke salmon, they sell it in the grocery. Just head on over to the seafood department of your local store and ask the guy behind the counter where it is and they'll point you in the right direction. They usually have the smoked salmon in sealed, air-tight packaging.
Important Note: You'll want to make sure you purchase salmon that has been hot-smoked. Cold smoked salmon has a totally different texture and flavor and probably wouldn't work well with this recipe.
If you do have a smoker and want to smoke your own salmon, which is what I recommend, I've got a great recipe for that right here —> How to Smoke Salmon
To make the dip, you just need a few ingredients. Softened cream cheese and sour cream are the base along with the salmon. The seasonings are soy sauce, brown sugar, Worcestershire sauce, smoked paprika and a drop of hot chili sauce.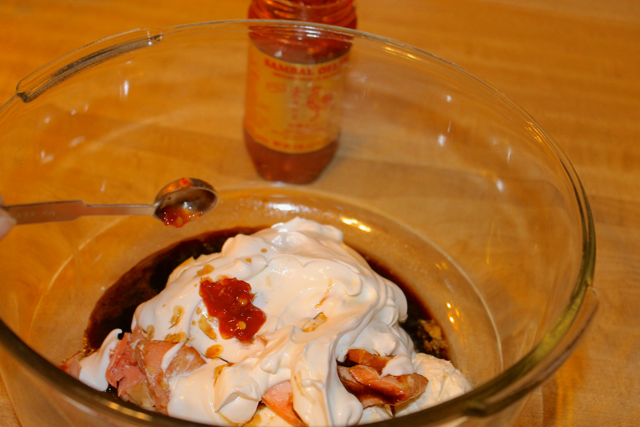 Break the salmon up into chunks in a large bowl. Dissolve the brown sugar with the soy sauce and add it to the bowl along with the rest of the ingredients. Mix everything together with an electric hand beater. You want a smooth, thick and fluffy consistency so that the dip will hold up well.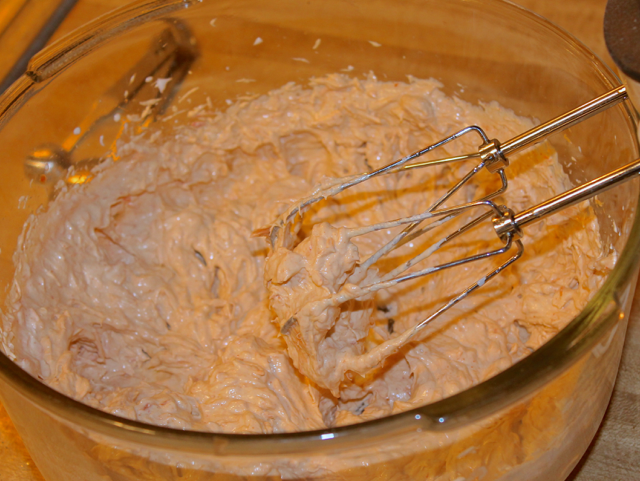 Once you get everything nicely combined, do a taste test and adjust seasonings if needed. (My favorite part!)
Cover the bowl with a lid or plastic and chill for 30 minutes. (If you haven't already eaten it gone..)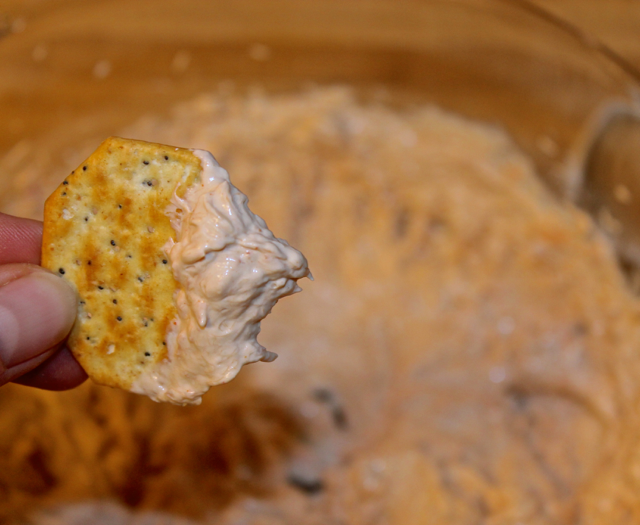 When you do serve the dip, you'll want to keep it chilled as well. Just place the dip bowl over another bowl filled with ice.
Or if you've got a nice piece of marble or a slab of Himalayan salt, chill that in the freezer beforehand. Serve pre-made cracker treats with a little garnish on top over the chilled slab. Very fancy-schmancy like!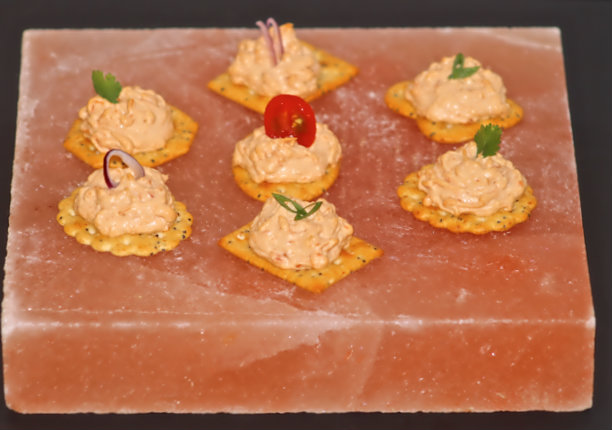 If you're like me, you'll just eat it right out of the bowl.
Next time you have a get together, serve up a dish of this for a snack or appetizer and everyone will be like, "Holy Scha-Moly! That's good!"
Give it a try foodie friends. You're gonna love it.
Have a beautiful day and as always, keep it delicious!
Till next time ~ much love, Connie
Smoked Salmon Dip
Ingredients
4

oz

smoked salmon

hot smoked

8

oz

cream cheese

softened

1/2

C

sour cream

1

tbsp

soy sauce

1

tbsp

brown sugar

1

tsp

Worcestershire sauce

1

tsp

smoked paprika

1

tsp

hot chili sauce
Instructions
In a large bowl, break the salmon up into pieces.

Add the rest of the ingredients.

Use a hand mixer to combine everything to a smooth consistency.

Place in a dish and cover with a lid.

Chill for 30 minutes.

Serve with crackers or spoon the mixture onto crackers and garnish with tomatoes, chives or onions for hor d'oeuvres.
Notes
Recipe by: Connie Murray @Happybellyfoodie.com