Who doesn't love a beautiful spinach salad? And bacon? Right 😉
Spinach salad with hot bacon dressing is fabulous!
I can honestly say, that I crave this salad. Like out of the blue, the thought comes in and there I am, cooking up some bacon and boiling some eggs. There's just something so special about tender spinach leaves ever so lightly dressed in that sweet-tart, salty bacon background dressing.
So how do you get that perfect combo of flavors in the dressing? That was my question when I started fiddling around trying to figure it out a couple of years ago.
The dressing is actually quite easy to make. The complimentary, freshly sliced mushrooms, a gently boiled egg, pine nuts, a thin slice of red onion and fresh baked croutons are signature additions in the salad.
Using some of the bacon drippings, you simply saute some shallots or onions in a skillet.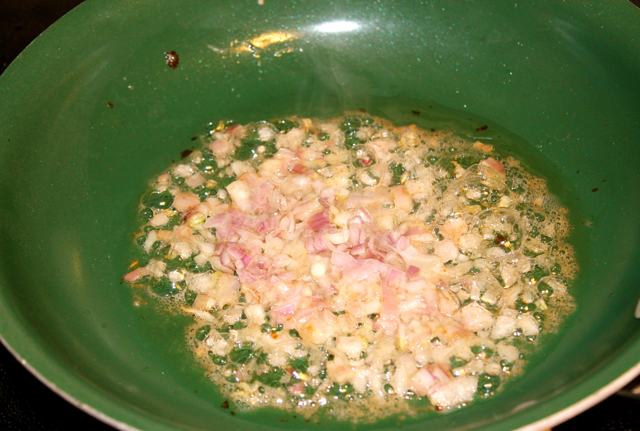 Gather a few ingredients including some garlic, sugar, red wine vinegar, dijon mustard, flour and salt. I like the mellow flavor of roasted garlic but if you don't have any on hand, you can just saute regular minced garlic for about a minute after the shallot is soft.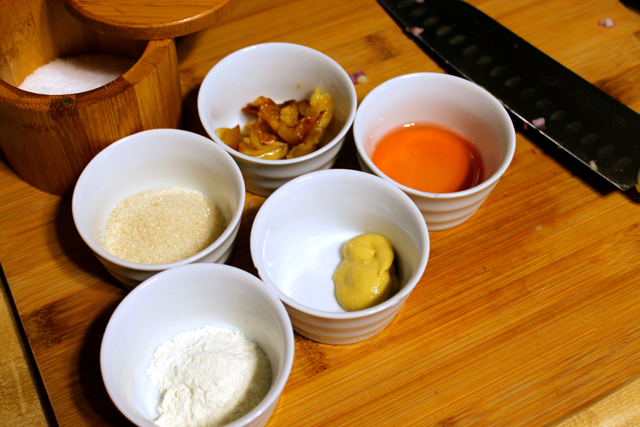 Add and cook the flour for a minute or so after the shallot is nice and browned.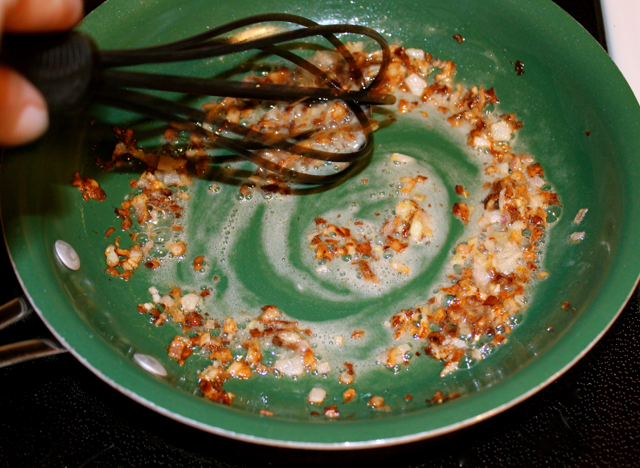 Whisk in the rest.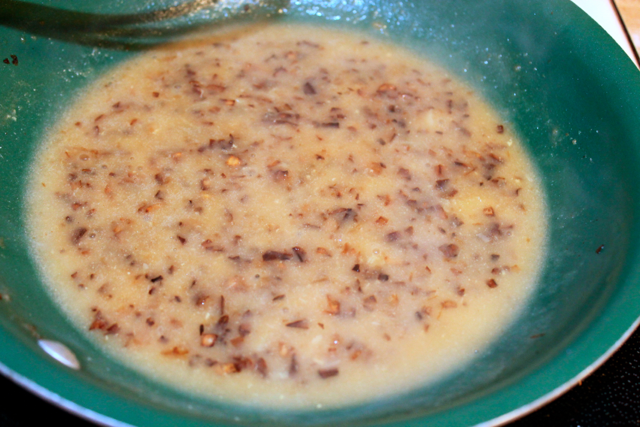 Lay your spinach greens on the plate with some crumbled bacon, the rest of the ingredients and lightly drizzle with the dressing.
That's a pretty salad. A nice warm bowl of soup would round this off and make a perfect lunch or dinner.
What's your favorite signature salad? I'd love to hear from you! You know where to find me friends.
Make it a great day and as always, keep it delicious!
Till next time ~ much love, Connie
Spinach Salad ~ with Hot Bacon Dressing
Ingredients
The Dressing:

3

tablespoons

of reserved bacon drippings

1

small shallot

diced fine

1

tbsp

flour

1

clove

garlic

roasted

1

tbsp

red wine vinegar

1

tbsp

brown sugar

1/8

tsp

salt

The Salad:

3

slices

bacon

cooked crispy and crumbled

2

C

fresh spinach leaves

2

medium boiled eggs

peeled and sliced in half

2

thin slices red onion

1/4

C

pine nuts

4-5

portobello mushrooms

sliced

8-10

freshly baked croutons

1/2

tsp

dijon mustard
Instructions
Heat the bacon drippings in a medium skillet over med/hi. Add the shallot and saute until soft. Add the flour and cook one minute, whisking constantly.

Add the rest of the dressing ingredients. Stir until thickened, adjusting seasonings if needed.

Plate the salad ingredients and drizzle with the hot dressing.
Notes
Recipe by: Connie Murray @Happybellyfoodie.com