"When life gets you down, do you wanna know what you've gotta do? Just keep swimming. Just keep swimming. Just keep swimming." – Dory, Finding Nemo
Omega who? Omega YOU! Here fishy, fishy! Let's talk EPA, DHA and ALA!

This here is steelhead trout and it's gorgeous, delicious and loaded with omega-3 EFA's (essential fatty acids), which is just what we need for a healthy heart!


Why omega-3 EFA's? Omega-3 fatty acids, particularly EPA (Eicosapentaenoic acid) and DHA (Docosahexaenoic acid), help significantly decrease your risk of heart disease by lowering your triglyceride levels, blood pressure and the amount of plaque buildup in your arteries. They also help with things like depression, rheumatoid arthritis, baby development, ADHD and lower risk of developing memory loss. ALA, (alpha linolenic acid) may lower the risk of sudden heart attack by one third!
So let's cook us some of that good-for-your-heart scrum-dilly-umptious fish!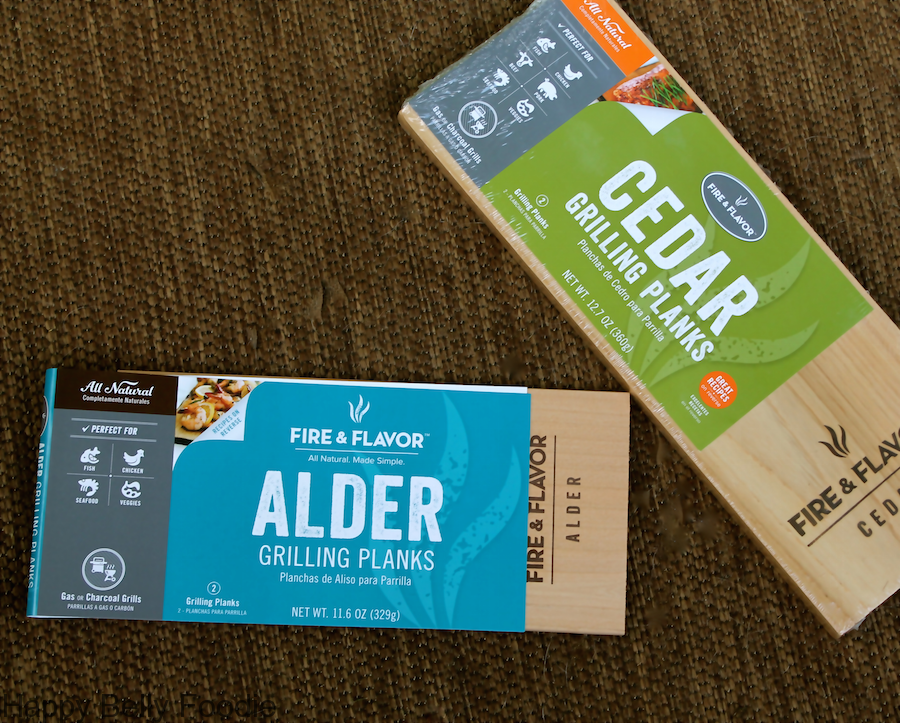 Never used a wood plank
to cook your food on before? It's EASY and the flavor that the wood gives to the food is out of this world! You can find them in the charcoal section of your local grocer or just order them online for a wider variety to choose from.
I used cedar for my trout but there are many types of wood you can choose from for yours. I used the alder
wood planks for chicken breasts (see below) and that flavor is fantastic, too!
To prep the wood for your food, just soak the planks in cold water for at least an hour. I soaked mine for two hours. They say you can reuse them but I never do because no matter how long I soak them, they tend to get charred and I'm kinda weird about food and juices left behind in the wood.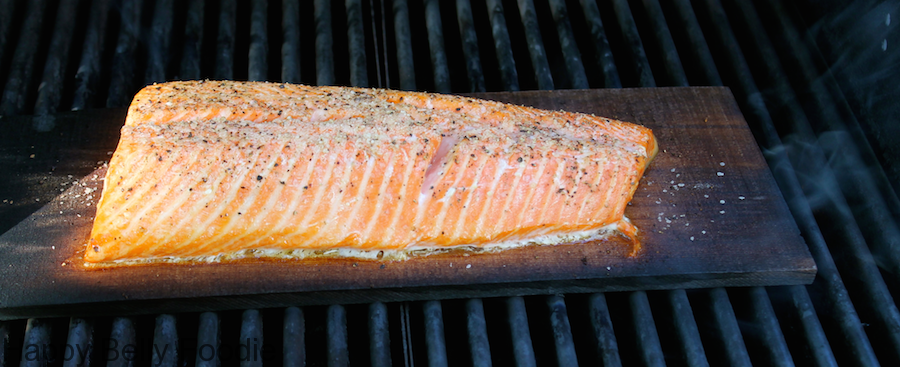 You'll want to brush olive oil over the part you're gonna lay your food on so it doesn't stick too much. I like using a piece of fish that still has the skin on it because you can just take a knife and slide it under the fish when it's done. The fish will come away clean from the skin and won't tear and break apart.
The perfect done-ness temp of trout is 145 degrees F. I went a little over but it's pretty forgiving since there's so much of that good fat in between the luscious layers of pink meat. I do like a little crisp around the edges of my fish, too for texture.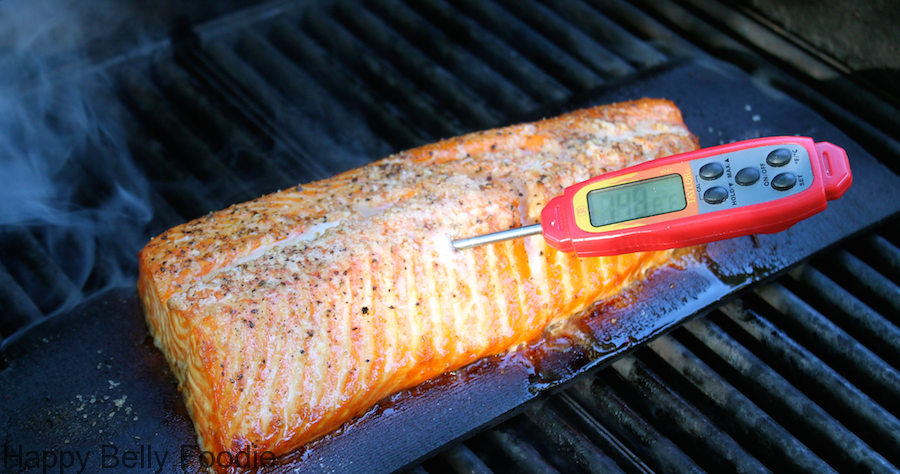 While I had the grill going, I threw on some herb marinated chicken breast to have on hand for lunches or a quick dinner salad.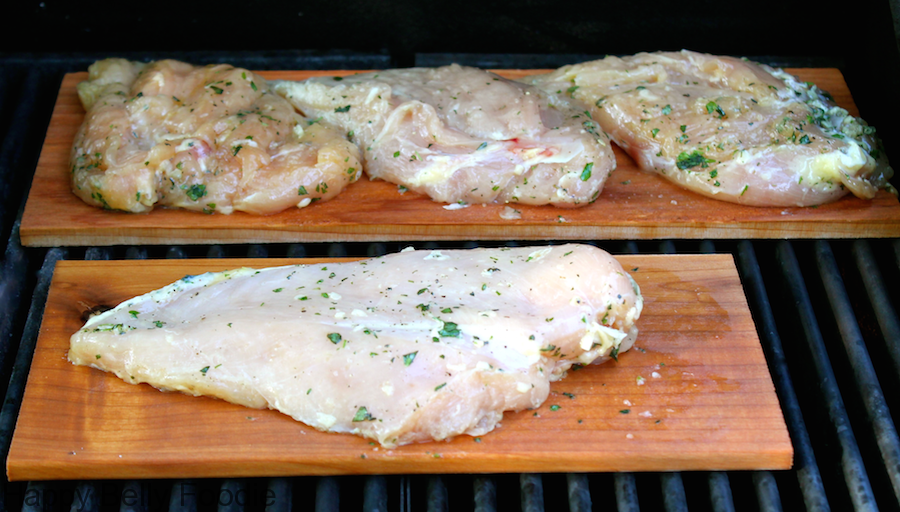 It was the first time I did chicken on the wood planks, as I've only done seafood on them in the past. They turned out super good! There's just something really special that the slow cooking on the planks does.
The instructions on the back panel of the wood plank packaging say you don't need to flip your food at all but I wanted to get the chicken browned on both sides. So I did flip them once. Yummy! You won't want to flip the fish when it's on there because it'll tear if you do and your presentation side will be squished and flat.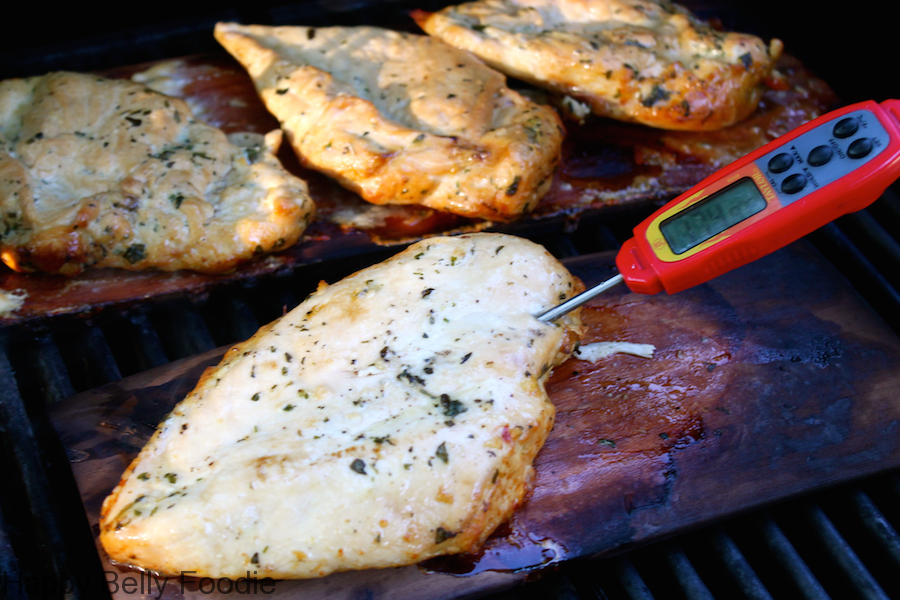 Look at that! The fish was SOOO good! The only seasoning I used was the initial salt and pepper on top before placing it on the grill. That's all it needs and really, you can skip the salt if you're watching your intake because there's so much flavor in that little filet that you won't miss a thing!
I served my fish with cilantro lime rice (recipe included in the print-out below) and fresh steamed broccoli and cauliflower with a drizzle of olive oil and some seasoning. What a great heart healthy meal!
Btw, if you're wondering about the flavor of the fish compared to salmon, it's a lot milder. So if you don't like salmon, try steelhead trout. It's close but not quite as strong. And honestly, that wood gives the fish such a great flavor that you'll be jumping for joy when you taste it!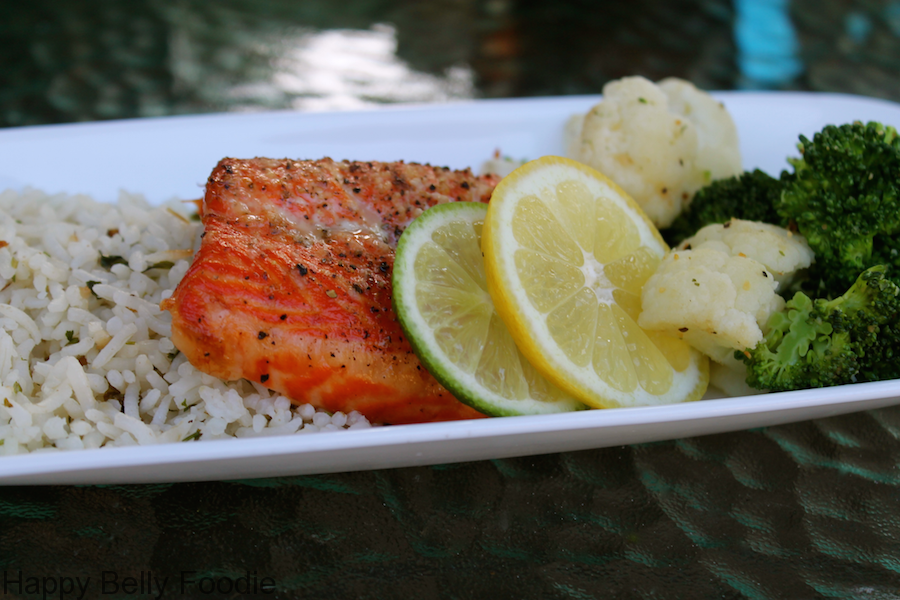 There you have it foodie friends! A fantastic new way to make you some delicious, good-for-your-heart fish! You can do just about any fish on a wood plank, too!
If you have any special requests or something you'd like to share, you know how to find me friends!
Make it a great Tuesday and have a delicious day! Till next time ~ much love, Connie
Steelhead Trout on a Cedar Plank and Cilantro-Lime Rice
Ingredients
Steelhead Trout on a Cedar Plank:

1 6-8

oz

filet steelhead trout w/skin on

olive oil for the plank

salt and pepper to taste

Cilantro-Lime Rice:

Water for soaking the rice

1/2

C

rice

can use white or brown. I like organic california basmati rice

1

C

chicken broth

juice from 1/2 small lime

1/4

C

fresh chopped cilantro
Instructions
Steelhead Trout on a Cedar Plank:

Soak the cedar plank for at least one hour in cold water.

Preheat grill to 350 degrees F.

Brush olive oil over one side of the plank.

Place the filet on the oiled side of the plank, skin side down.

Season with salt and pepper and place on the grill.

Cook until the fish has an internal temp of 145 degrees F.

Cilantro-Lime Rice:

Soak the rice in a bowl of water for 30 minutes.

Place the rice in a fine wire mesh sieve and rinse well with cold water until the water runs clear to remove starch.

Place the chicken broth in a small sauce pan along with the rice over medium heat.

Allow the mixture to come to a slight boil and turn the heat down to low. Cover with a lid and simmer until the rice is fork tender and fluffy.

Stir in the lime juice and cilantro and serve hot.
Notes
Recipe by: Connie Murray @Happybellyfoodie.com