Stocks and Broths ~ Canning Low Acid Foods

I absolutely LOVE making my own stocks and broths. Not only do they taste better than anything you could purchase in the store, they are SO good for you.
The only problem I've encountered is a teeny tiny storage issue.. I've been using the freezer. That is, until now.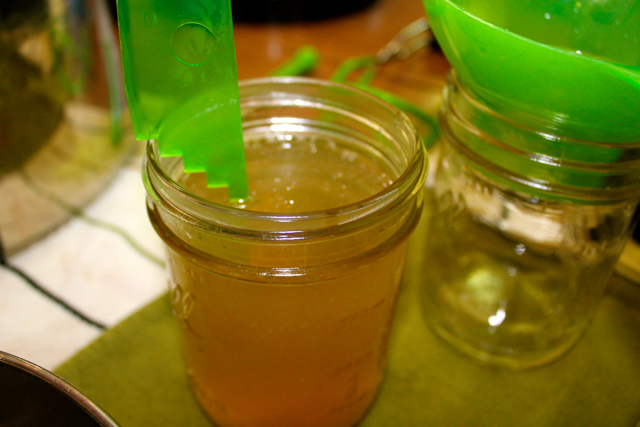 I posted the recipes for making lobster and fish stock as well as chicken, beef and mixed bone stocks in the following links Lobster Stock ~ Lobster Risotto, Fish Stock ~ Getting the most out of your fresh catch!, Roasted Organic Chicken ~ Homemade Broth, Beef Stock and Mixed Bone Stock Health Elixir.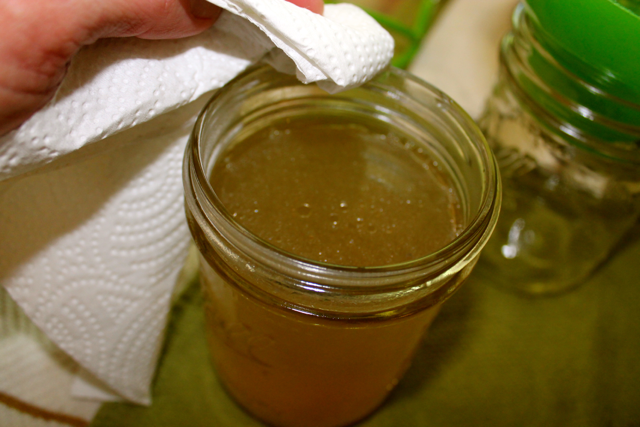 Instead of squeezing all those wonderful good-for-you stocks into the freezer and then having to thaw them out every time I want to use them, I had to give in and learn how to process them in a canner. Which, by the way is actually the whole reason I made the commitment of purchasing an electric canner. Now my freezer can stop screaming at me.
If you've been following Happy Belly Foodie this week, you've got the basics on how to process foods. If not, take a look at Monday and Tuesday's posts here Basic Salsa Canning and Preserving and Spiced Peaches Canning.
In both of those posts, I gave the details for processing food in a water bath as well as in the electric pressure cooker. For foods such as tomatoes, fruits or pickles, you can use either method because they have enough acid in them to assist in killing bacteria, yeasts, molds and spores.
Low acid foods need to be processed at 10 pounds pressure and at 240 degees F.  to ensure food safety. A water bath alone simply can not reach that temperature. That is the reason you must use a pressure cooker.
The process for canning stocks or any low acid food is pretty simple. After you make your recipe, you'll remove all solids and fat from the pot and strain the liquid and proceed with filling the clean hot jars. For stocks and broths, the time for processing is 20 minutes for pint jars and 25 minutes for quart jars.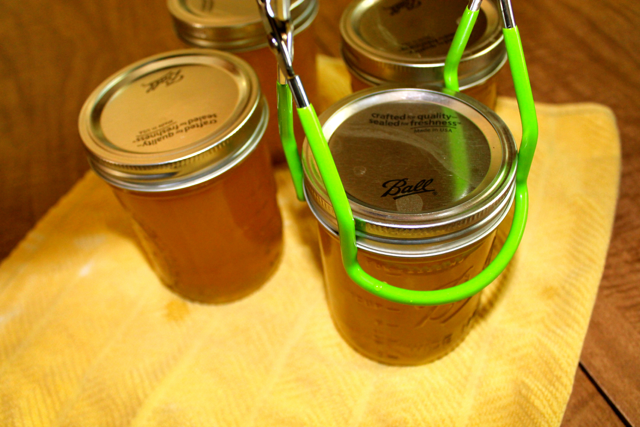 When processing any food, you will need to follow a tested recipe and the timing guidelines given.
I gotta say, I'm pretty darn proud of myself for finally learning how to do this. I still have much to learn and you can bet your booty that I'll share it right here. That's what I do 😉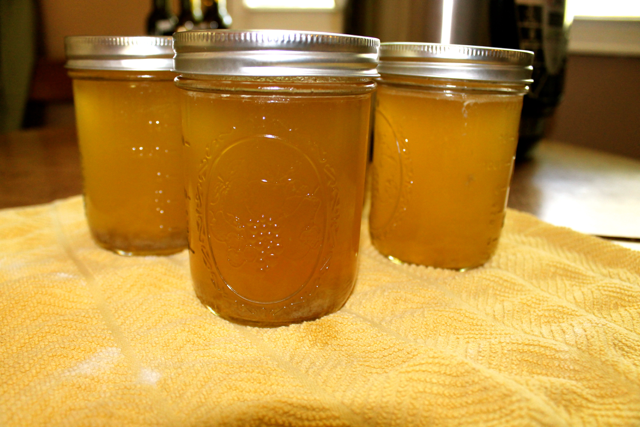 Make it a fabulous day and don't forget to tune in tomorrow. I'll be reviewing a couple of important factors for canning vegetables, including deciphering the difference between "raw packed" and "hot packed."
Keep it delicious! Till next time ~ much love, Connie
P.S. For any of the stock recipes, you can do a search in that little box above or just follow the links provided in this post.