Tasty Potato Roast
Give your potatoes a superstar flavor with this simple roast and baste recipe.
Potatoes are SO versatile and while we enjoy them in many forms, sometimes a simple roast with a few key flavors makes them a delicious addition to any meal.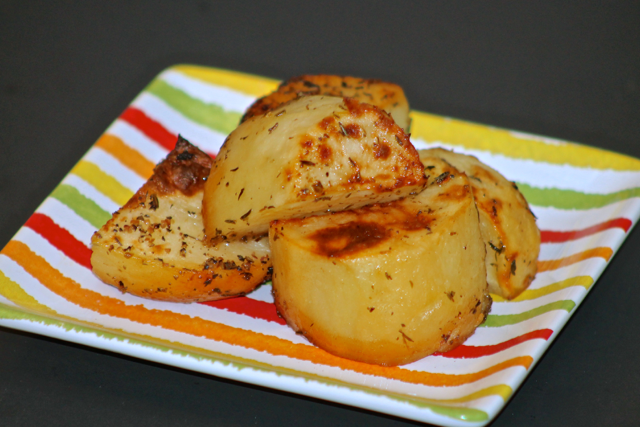 A few herbs and flavors combined can do wonders for the ol' tater. Some nice big bakers make such a lovely addition to any meal but when you roast them slow and baste them with lemon juice, chicken stock and a garlicy herb mixture they get noticed more and you won't be trying to figure out what to do with the left overs.
Simply preheat your oven to 425 degrees F. Peel a few russet potatoes and gather up some rosemary, thyme and oregano. Add some freshly minced garlic, some olive oil, lemon juice, chicken stock and salt and pepper to taste to make a nice dressing.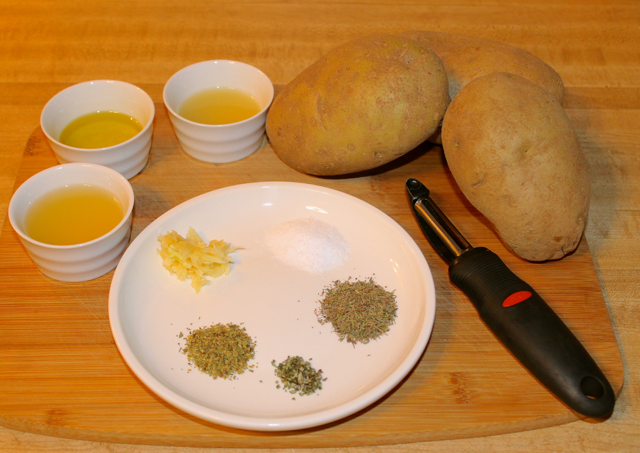 Coat the potatoes well with the mixture and roast them in the oven for 40 to 45 minutes in a baking dish.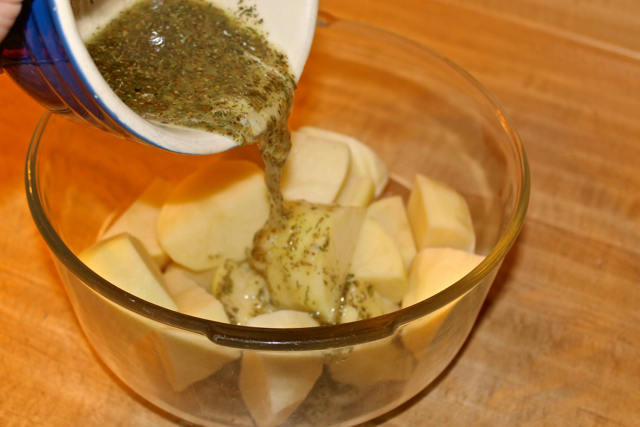 The olive oil will help keep the potatoes from sticking to the pan but you'll need to give the potatoes a turn every so often while they're roasting.
Turning the potatoes in the mixture and basting them with the juices from the pan while they're roasting will allow all the wonderful blended seasonings to penetrate all sides for a scrumptious bite in every part of them.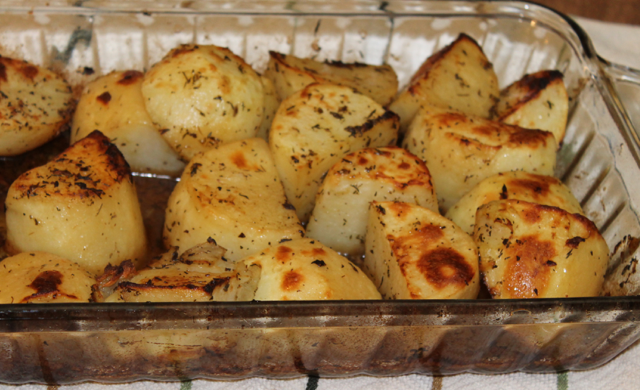 These guys are perfect for serving with a roast chicken or a big beefy dish. Or, they're delicious all on their own. The outside gets nice and browned and full of yummy flavor while the inside stays soft and creamy.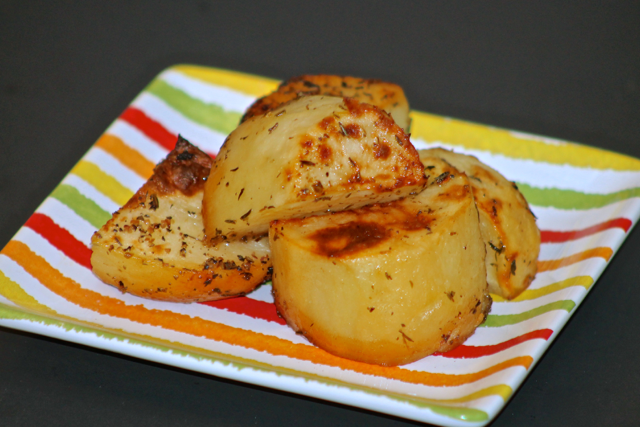 Sometimes all you need is a simple side dish like this to finish off a great meal.
These tasty roast potatoes are perfect for that!
Give 'em a try and let us know how we're doing in the Happy Belly Foodie kitchen. We'd love to hear from you!
Make it a fantastic day friends and as always, keep it delicious!
Till next time ~ much love, Connie
Tasty Potato Roast
Ingredients
4

medium russet potatoes

peeled and cut in quarters

1

tablespoon

kosher salt

1

teaspoon

freshly ground black pepper

1

tsp

rosemary

1

tablespoon

dried oregano

3

garlic cloves

minced

1/4

cup

fresh lemon juice

1/4

cup

olive oil

1/2

cup

chicken broth
Instructions
Preheat oven to 425 degrees F.

Combine all the seasoning and wet ingredients.

Place potatoes in a baking dish and coat with the mixed ingredients well.

Roast in the oven for 40 to 45 minutes, turning the potatoes and basting with the juices from the pan a few times in between.

Serve hot with the juices and seasonings from the baking dish poured over the potatoes.
Notes
Recipe by: Connie Murray @Happybellyfoodie.com