Pressure Cooker Mexican Style Rice
A simple side you can have ready to serve in a flash! This dish is delish with any Mexican meal.
Using a pressure cooker takes the mess out of cooking a rice mix like this because everything goes in one pot and it's done.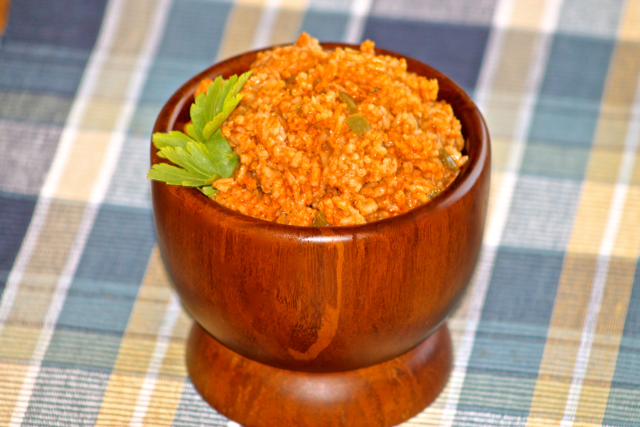 I was making those fantastic, Tasty Beef Tacos the other night and figured we needed another side dish to go with. I had all the burners on my stove going with various things cooking like refried beans, taco sauce, tortillas and the beef for the tacos. There wasn't much room for a side dish and then it dawned on me, I haven't used my pressure cooker in a while and it's fantastic for making rice. Hello! Why not make Mexican style rice?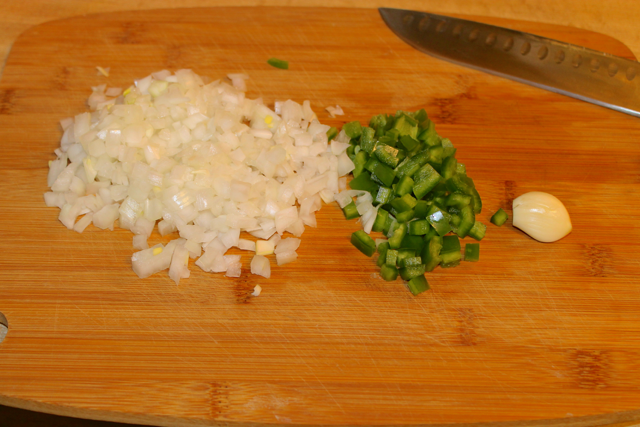 So, when everything else was just about done, I chopped up an onion, a jalapeno and some garlic. I heated my pressure cooker up and sauteed the chopped veggies. I tossed in a cup of rice.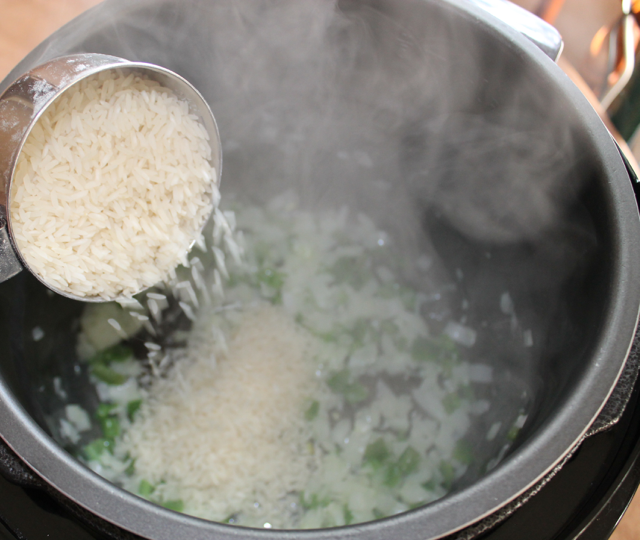 Then I added some chicken stock, tomato sauce and a few seasonings. (included in the recipe print out below)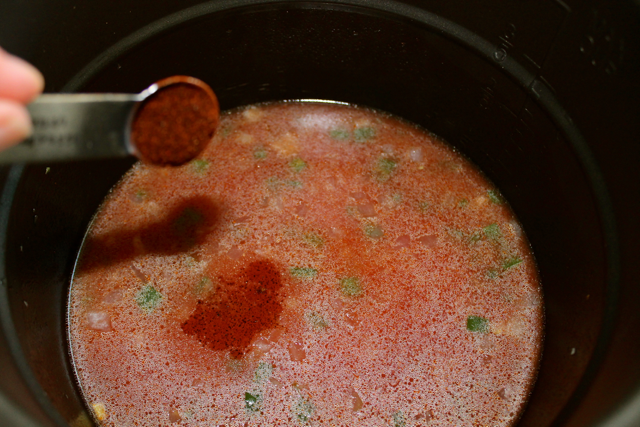 I put the lid on, turned the steam vent to closed and pressed the rice button. Once the pressure cooker did it's thing, my rice was ready in 7 minutes.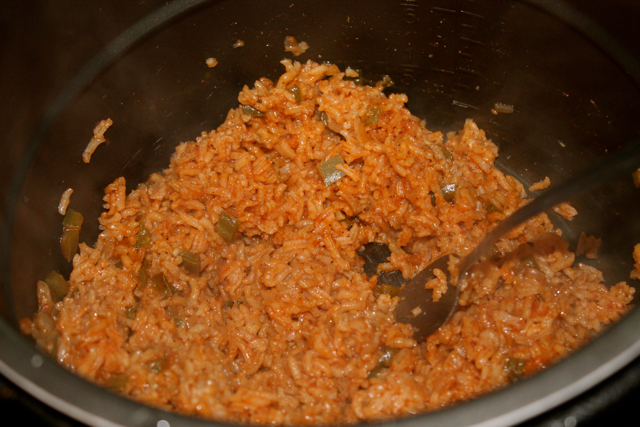 Ya gotta love a gadget that makes deliciousness like this so fast. I mean, I would have had another skillet and another pot and lid to clean and had to wait another half hour before I could serve dinner if I had made this on the stove.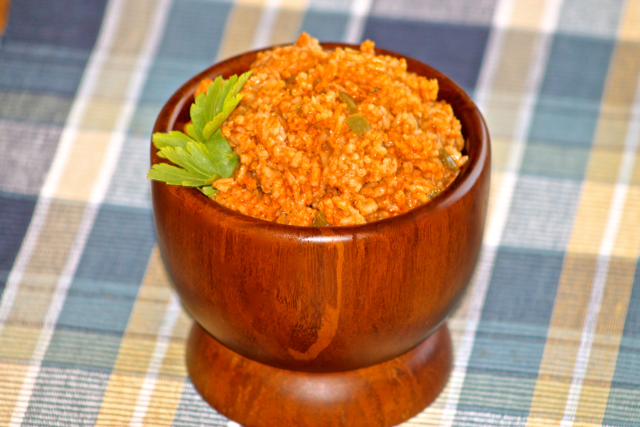 I imagine all kinds of rice combos will work and I'll share as I come up with more. The thing I love so much about using the pressure cooker for making rice is how perfectly tender it turns out. Of course, the pressure cooker makes everything nice and tender.
I hope you'll give this one a try and let us know how it turns out for you. We'd love to hear from you!
Have a fabulous day and as always, keep it delicious!
Till next time ~ much love, Connie
Pressure Cooker Mexican Style Rice
Ingredients
1

tbsp

olive oil

1

C

diced onion

1

jalapeno pepper

diced

2

garlic cloves

minced

1

C

basmati rice

uncooked

1 1/2

C

chicken stock

1/2

C

tomato sauce

1

tsp

chili powder

1 1/2

tsp

cumin

1

tsp

salt
Instructions
Heat the pressure cooker unit.

Add the olive oil, diced onion, jalapeno and garlic.

Saute 1 minute.

Add the rice, chicken stock, tomato sauce and seasonings.

Stir to combine the ingredients.

Place the lid on the unit and close the steam release valve.

Press the rice/risotto button and adjust the time to 7 minutes.

Once the timer has counted down to zero after cooking the rice, carefully turn the valve to release the steam.

Stir the mixture well and serve hot.
Notes
Recipe by: Connie Murray @Happybellyfoodie.com