Simple Spicy Brown Mustard
If you're a mustard fan, you should make your own flavorful version. It's easy and delicious!
I never really gave much thought to making mustard but after making my own bratwurst, I figured it was about time.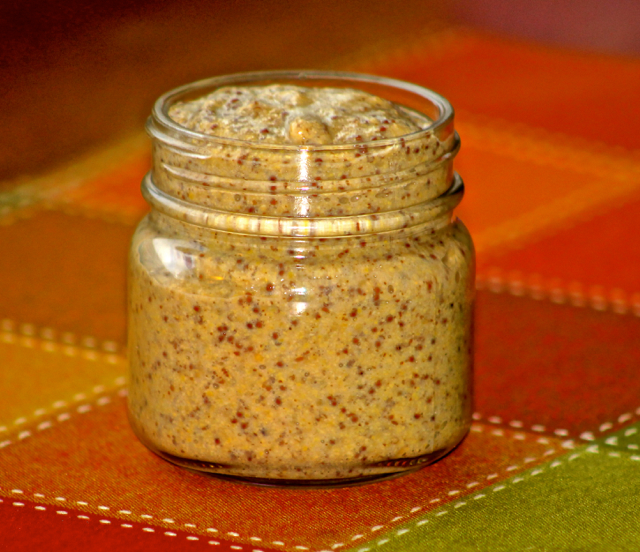 A handful of ingredients make up this condiment in it's most basic form and there are tons of recipes out there that like to make it more complicated than it really needs to be. Just like most things I try when starting out, I believe simple is the best place to start.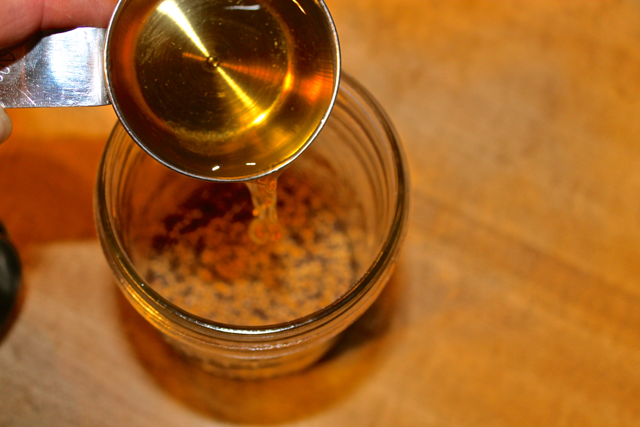 I like apple cider vinegar and since vinegar is a component of mustard, that's what I soaked the seeds in.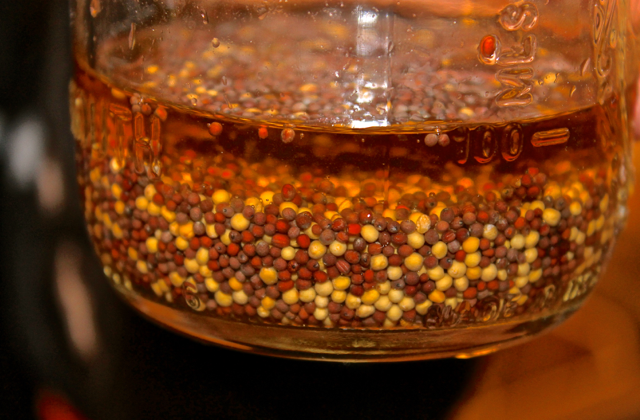 A little ground mustard will help with thickening in the end, so some of the seeds will need to be ground. I just used a coffee grinder for the job.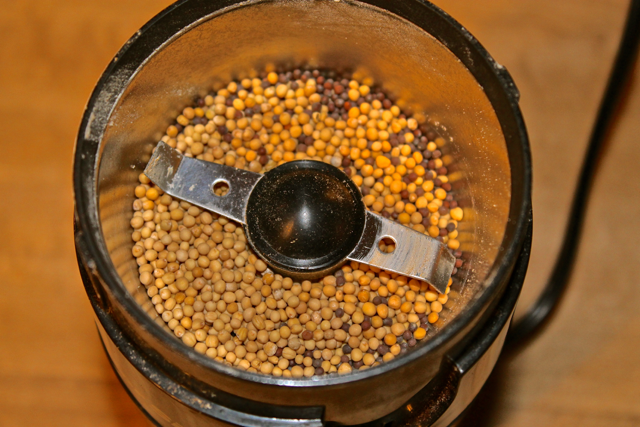 The seeds will need to soak overnight in a warm spot.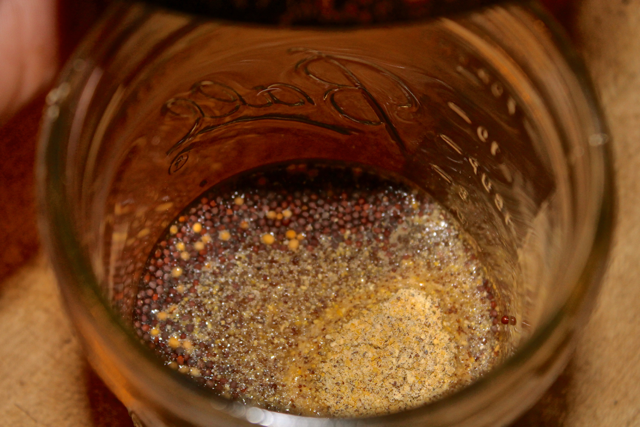 A coffee filter works very nicely to cover the jar by allowing air to flow.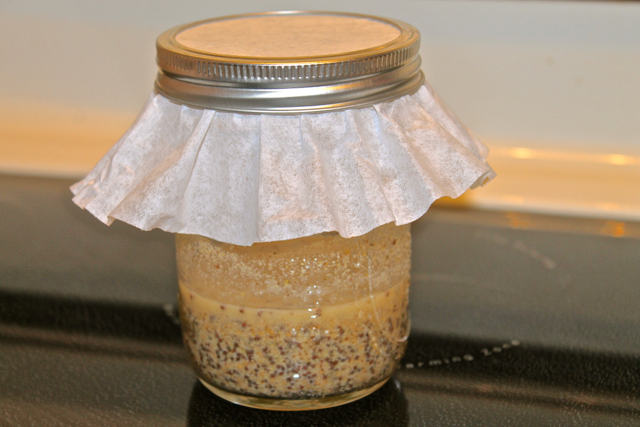 Once the seeds have soaked up all the vinegar, some honey, water and a touch of salt will finish the mustard.
Combine the mixture well with a few pulses in a blender or with an emulsion blender until it is a smooth consistency to your liking.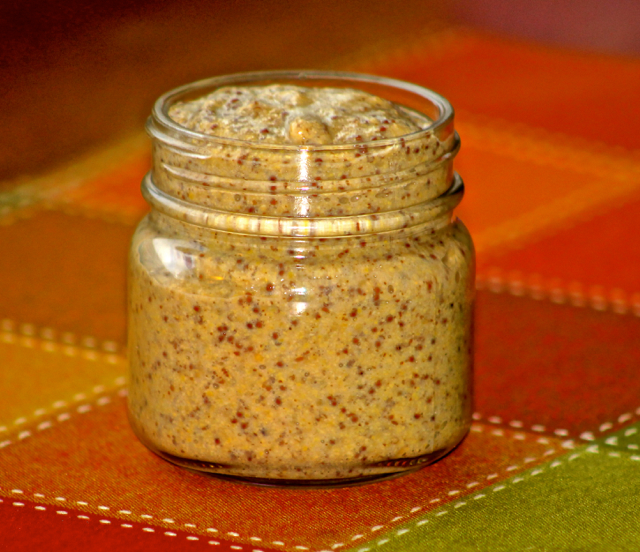 It's funny, I never really thought much of mustard but that's probably because the mustards I've tried didn't have a whole lot of flavor. The brown seeds definitely add some kick because they are a bit spicier, which I really like but even the yellow seeds, soaked and uncooked have a depth you just don't get in store bought brands of regular mustard. Most likely the process in which "prepared" mustard goes through has something to do with it.
Either way, I can add this new recipe to my collection of things I'll enjoy homemade and you can too. I do hope you'll give it a try and let us know what you think.
Have a beautiful day and as always, keep it delicious!
Till next time ~ much love, Connie
Simple Spicy Brown Mustard
Ingredients
2

tbsp

yellow mustard seeds

2

tbsp

brown mustard seeds

6

tbsp

apple cider vinegar

1

tsp

ground brown mustard seeds

2

tsp

ground yellow mustard seeds

2

tbsp

honey

1/2

tsp

kosher salt

1/2

C

water
Instructions
In a jar, combine the yellow and brown mustard seeds with the apple cider vinegar and the ground mustard seeds.

Cover with a cloth or coffee filter and allow to sit at room temperature for 24 hours.

Add the honey, salt and water.

Puree the mixture until smooth per preference.

Refrigerate overnight before serving.

The mustard will develop over time and will be at peak flavor within 3 to 5 days.
Notes
Recipe by: Connie Murray @Happybellyfoodie.com