I ditched my old pressure cooker for the Instant Pot
If you're a foodie, most likely you've heard the buzz about electric pressure cooker
, how everyone LOVES theirs and all the fantastic recipes you can make with them. Now you're considering a purchase. Right? There are many great models out there on the market to choose from but which one is the best?
I use my pressure cooker
on the daily. I kid you not. If I want fresh green beans, rice or mashed potatoes, I use my pressure cooker. There's no heating up the entire kitchen, the food is perfect and it's done in a flash. Got a frozen hunk of meat and it's too late to thaw? Pressure cook it. Yes, I have cooked a whole, FROZEN SOLID chicken in the pressure cooker. (took only an hour and a half and it was falling off the bones)
In fact, having one of these fancy-schamancy gadgets changes the way you think about cooking. When dinner time rolls around, your first thought is, "How can I make this or that in my pressure cooker
?"
I absolutely loved my first pressure cooker. We've made many fantastic recipes with it here at Happy Belly Foodie. Actually, my most popular recipe EVER is the pressure cooker fried rice.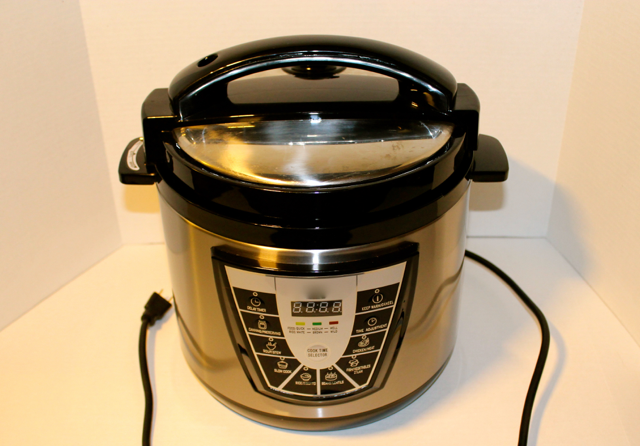 However, after using it for nearly a year I noticed a couple of issues. The main problem was the inner pot. It has a non-stick coating that wore very quickly. Everything started to stick and cleaning the bottom of the pot was a pain. The non-stick coating began to chip away as well.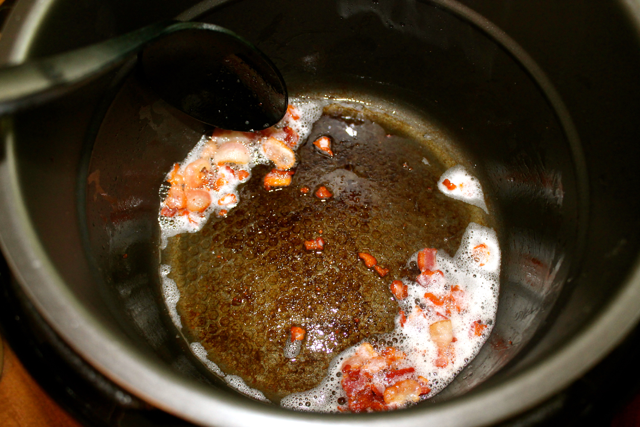 The other issue I began to notice was the seal. When the unit is close to pressure, steam would roll out from under the lid around the top. That would cause it to take longer to come to full pressure. Most likely, the inner silicone ring needed to be replaced, which is normal wear and tear but still. I think it should last more than a year even if you do use the unit a lot.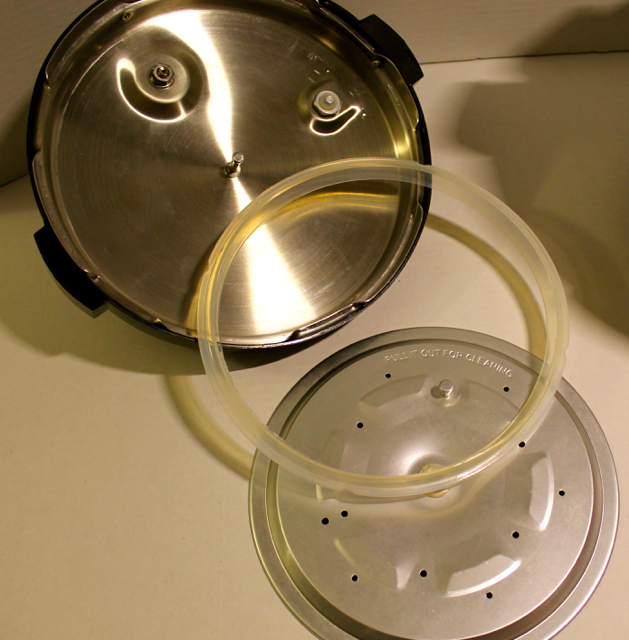 To replace the inner pot, it's $30 plus shipping and handling. To replace the gasket, it's another $10. So, the consideration for a new model comes to mind.
Of course, I went searching for a better designed model on the big ol' WWW and found a plethora of hype about the pressure cooker
. Everywhere you look, there it is. There's a community on Facebook, dedicated specifically to the Instant Pot that has over 90,000 members and it's still growing!! Pinterest is loaded with recipes, all made with the IP as well.
After researching and looking at the specs on the Instant Pot, aside from reading users raving comments and reviews all over the internet, I found that it had features I wanted in an electric pressure cooker
. Users are also extremely satisfied with the company's customer care and service.
The food grade stainless steel
is the main thing that caught my eye. No more worries about coating chipping away after use.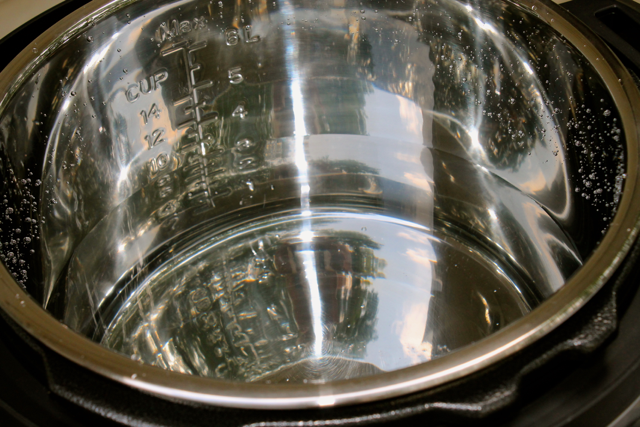 Another feature I liked about the IP was the way the lid is constructed. Rather than having the sealing ring wrapped around a disc, it's seated in the lid with stainless steel pins. The float valve (that seals the unit when at pressure) and the exhaust valve (that allows for steam release) are covered with a small removable housing that protects them from food debris.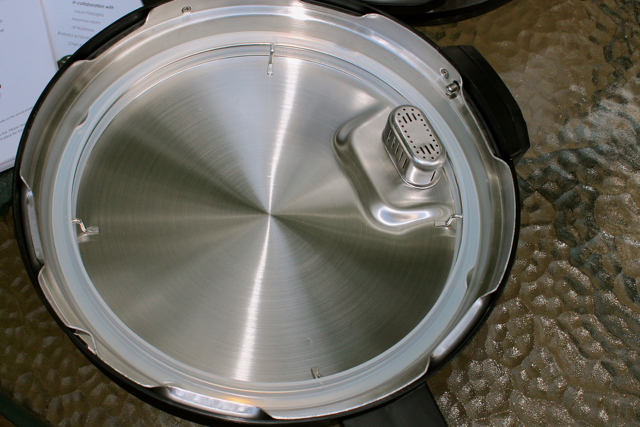 The housing is easily removed for cleaning and inspection. Just pop it off, clean and snap back on.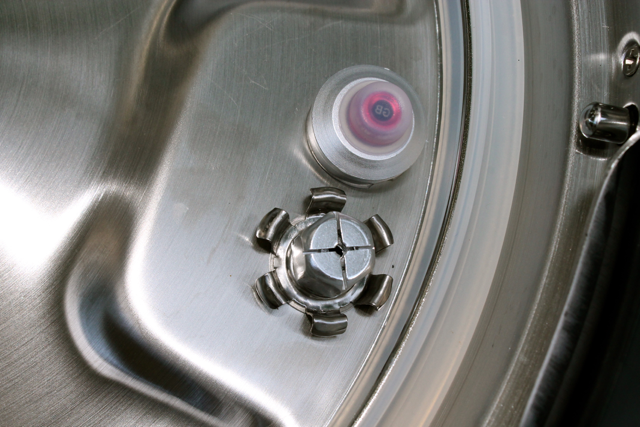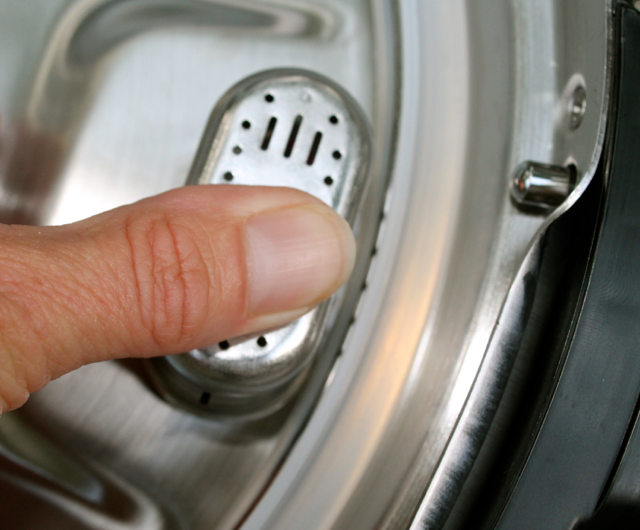 An added bonus with the pressure cooker
is that it comes with a wire rack that has handles for lowering and lifting food.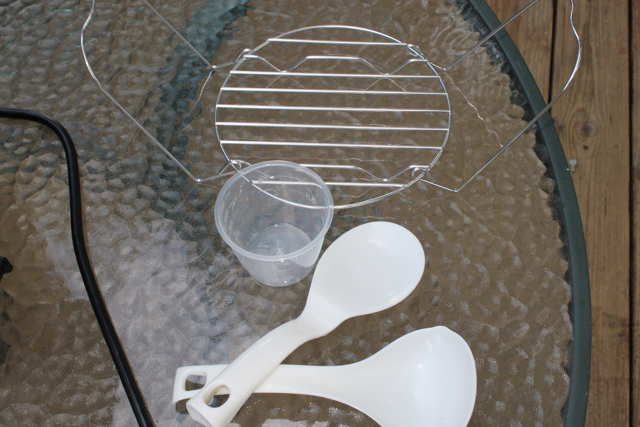 The sealing and venting switch on top of the lid is constructed better on the IP as well. On my old model, the switch is very loose and spins around, leaving you guessing if you have it in the correct position for pressure. The IP's switch is simply one or the other. It's also removable for cleaning maintenance.
The float valve, from this view of the lid is clearly visible with it's red color and also lets you know when your unit is at pressure when it pops up or that it has release pressure by dropping down.
Comparing the control panel of the two models…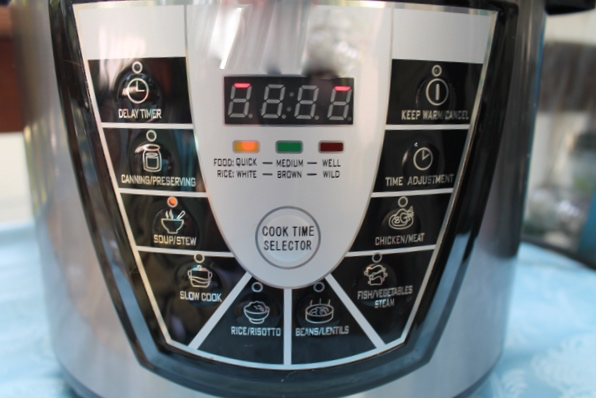 The pressure cooker
is laid out better with more features and has an indicator for low and high pressure. The saute feature allows you to heat the unit up and brown food without having to guess which button to use and it won't change modes on you while you're working. I'm pretty excited about that yogurt making feature as well.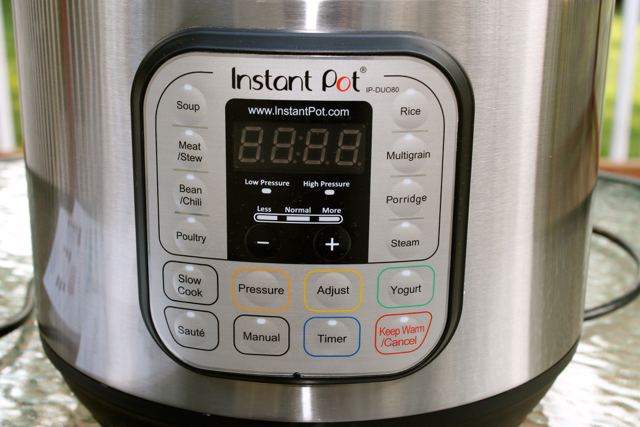 The lid on the IP has fins on each side with slots on the base, where it fits for easy placement. No more trying to figure out what to do with the lid while you're removing your food.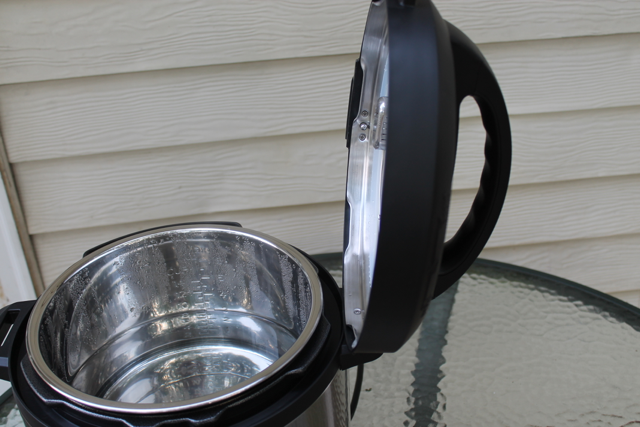 How about price?
When I purchased my first pressure cooker, it was about $100 and some change for a 6 quart model. The Instant Pot was $159 and some change for the 8 quart model. IP also has 5 quart and a 6 quart models to choose from that are slightly less in price.
If you are an Amazon Prime member and have the patience to wait for Prime day, you can get it even cheaper.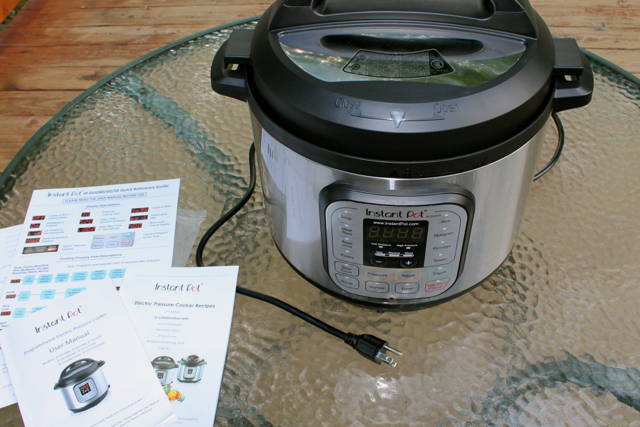 The Instant pot comes with the instruction manual and a cook book to get you started as well as a quick start guide. And while you're out searching on the internet you can visit their website, the IP community group on Facebook, terrific Pinterest boards and many other social sites for the IP that will easily get you great recipes and advice. The cook book that comes with the IP also lists websites dedicated to pressure cooking recipes with their product.
Of course, I must mention that Instant Pot did not ask me to write this post and is not paying me to endorse their product. I wanted to share my thoughts and comparison of their model against another. (Plus, I'm all giddy about my new gadget!!)
If you're considering getting one for yourself, I hope this little mention helps you. If you're already an owner, congratulations fellow pressure cooking fan! I can't wait to try all my favorite pressure cooker
recipes in the pressure cooker
and create some new ones to share right here at Happy Belly Foodie!
Until then, here's a few recipes I've got for pressure cooking to take a gander at, Pressure Cooker Recipes.
Have a beautiful day and as always, keep it delicious!
Till next time ~ much love, Connie