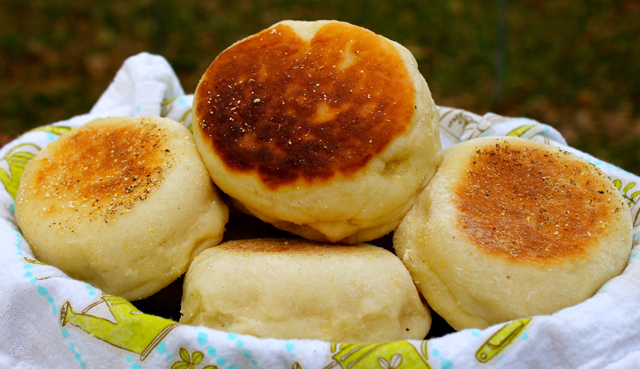 Yes, you can make your own Homemade English Muffins. And yes, they are WAY better when they're homemade! I can hear you smiling already. Once you try these homemade English Muffins, you'll say bye bye to ol' Micky-D's. This recipe is easy and makes enough for you to stock up for those busy mornings.

Happy November foodie friends! We've just moved our clocks back, here in Kentucky and that means there's a little more time in the morning. Okay, technically it's really just more light but hey, anything makes a good reason to revamp your breakfast.
Just like any bread, you'll start out with yeast and warm water.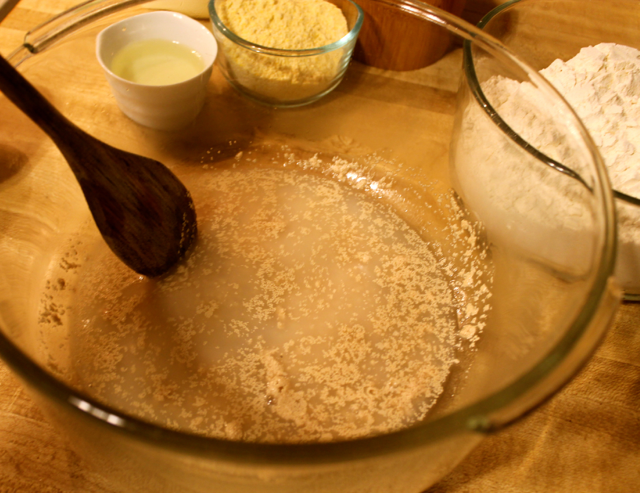 Though this dough is pretty sticky, it's easy to handle. You'll mix your flour and the rest of the ingredients in and let it rise for an hour.
After that, you'll take it out, dust it with some flour and knead it a few times. Then you'll flatten it and cut out the muffins just like you would biscuits.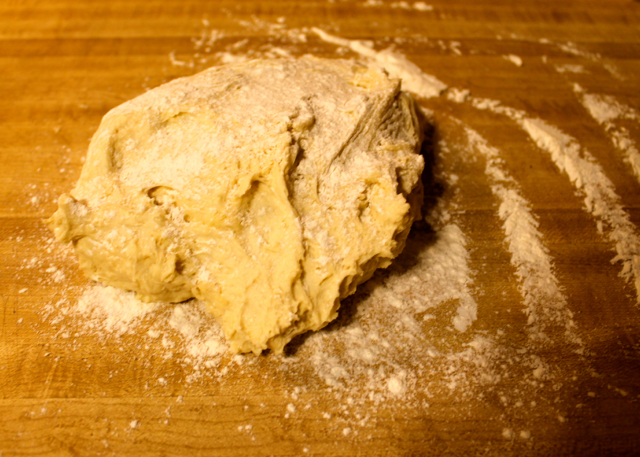 Place them on a baking sheet and sprinkle corn meal over them.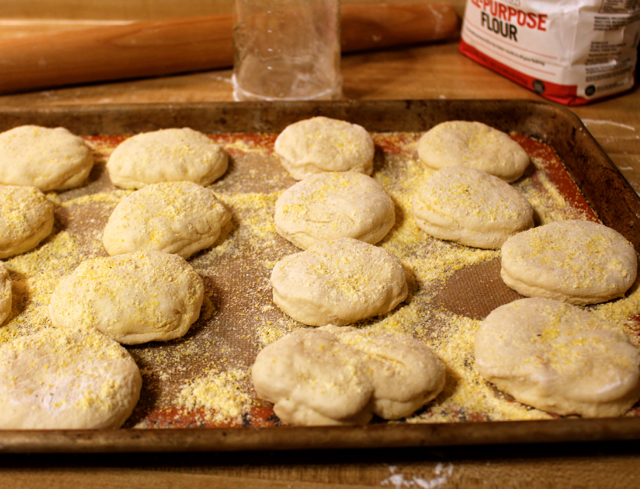 Instead of baking the muffins, you'll cook them in a hot pan with a little oil until they're nice and browned on both sides.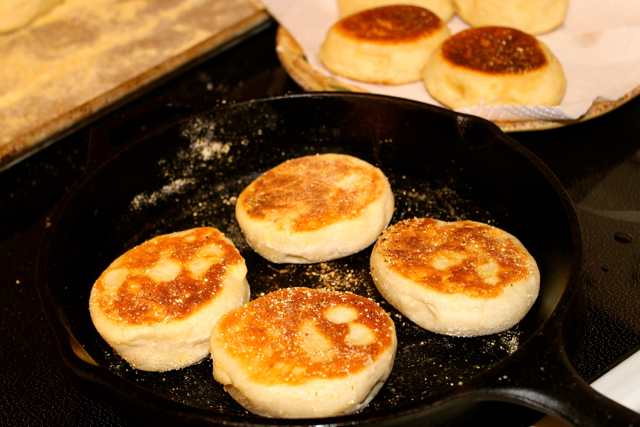 Rather than slicing them, to keep all the nooks and crannies in tact, you'll gently open them with a fork.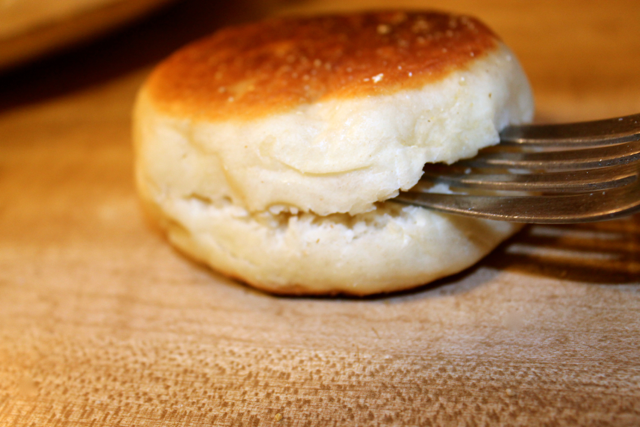 They're light and fluffy when they come out of the pan and they smell wonderful.
Give 'em a light crisping in the toaster and top them with your favorites.
Remember those fabulous breakfast sandwiches you love so much? Well, using your own homemade English muffins to make them with is SO much better. You can really tell a big difference in the freshness.
Who knew they would be so easy to make, huh?
I'm a huge fan of homemade anything but when there's little fuss involved, you can bet your booty I'm in. I'm super glad I decided to try this recipe and I'm pretty sure, once you give it a try, you will be too.
Save your self a little bit of time with these fantastic muffins in the morning by cooking up some eggs and bacon or ham and making some power sandwiches to store in the fridge or freezer. You can skip the trip and line in the drive thru and just pop them in the microwave for a minute or two. Delish!
Make it a fabulous week friends and as always, keep it delicious!
Till next time ~ much love, Connie
Homemade English Muffins
Ingredients
1/2

C

warm water

107 degrees F.

2 1/4

tsp

active dry yeast

1

tbsp

sugar

1 1/2

tsp

salt

1

C

warm milk

107 degrees F.

3

tbsp

vegetable oil

3 1/2

C

all purpose flour

1/4

C

corn meal

1

tbsp

oil

for cooking
Instructions
In a large mixing bowl, combine the sugar, yeast and warm water. Allow to stand for 5 minutes.

Add the salt, milk, vegetable oil, 2 cups of the flour and mix with a wooden spoon until fairly smooth.

Add the remaining flour and blend until all is incorporated. Scrape the sides of the bowl down and cover with plastic. The dough should double in size after about 1 hour.

Place the dough on a well floured surface and knead 2 to 3 times.

Press the dough into a square about 1/2 inch thick.

Using a 3 inch round cup or biscuit cutter to cut out the muffins.

Place the muffins on a baking sheet that is lightly dusted with the corn meal. Sprinkle the corn meal over the muffins to coat.

Cover the muffins with plastic and allow to rise again for 30 minutes.

Heat a skillet over med/low heat and add about 1/4 tbsp of the oil to coat the pan.

Cook the muffins, a few at a time for about 5 minutes on each side. They should be golden brown on the outside and puffy in the middle.

Allow the muffins to cool. Open the muffins with a fork when you're ready to use them.

Toast the split muffins in a toaster until the middle is golden brown.

Top with your favorite toppings and serve.
Notes
Recipe by: Connie Murray @Happybellyfoodie.com