Quick and Easy Chicken Wraps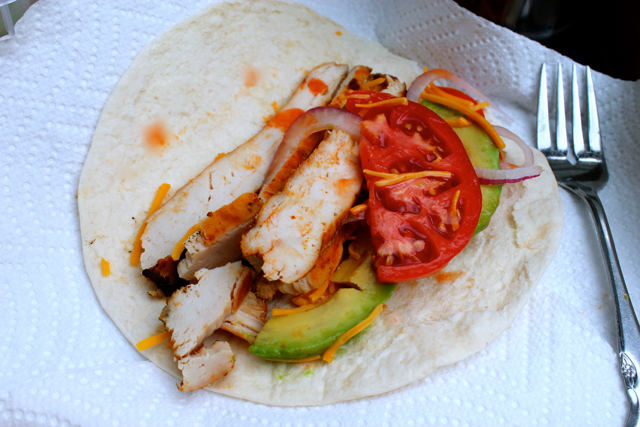 Today's feature is a simple chicken wrap and a little side dish of strawberries and celery drizzled with some fresh raw honey. It's a power packed, nutritious lunch you can whip up in a few minutes flat! And, it's terrific! No boring sandwiches today!
Last night, we had grilled chicken breasts for dinner. I made a few extra breasts to save for lunch.
The seasonings I used here were some smoked paprika, a ground chipotle chili powder mix and a bit of ground Thai chili.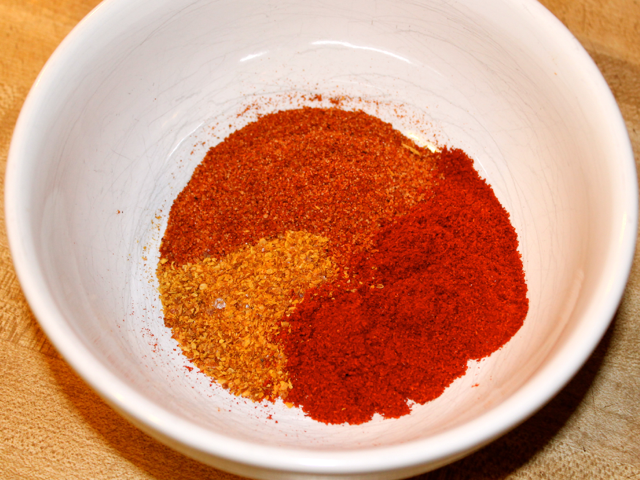 Just drizzle a little olive oil to coat the breasts and sprinkle the seasoning mixture on them. Let them marinate for about 30 minutes or so. By the time you get your grill good and hot, they'll be ready.
After dinner was over, I wrapped the cooled chicken up and put it in the fridge. While I was waiting for the chicken to get done on the grill, I chopped up a few of my favorite things to have with the chicken and put them in the fridge. Really, you can put anything your heart desires in the wraps. It's just a matter of getting the prep done ahead of time so you can have everything ready in the morning.
Here, I've got some avocado, sharp cheddar, a fresh tomato from the garden and some red onion. Fresh and yummy!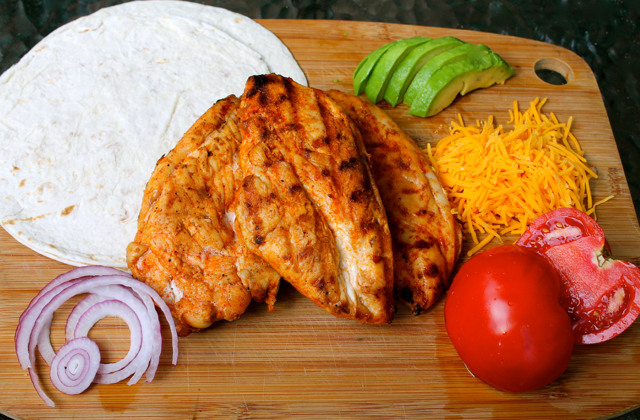 For some reason, I had a strange hankerin' for some strawberries and celery together. I drizzled some fresh raw honey over them and let them marinate over night. I have to say, it is a very good combination.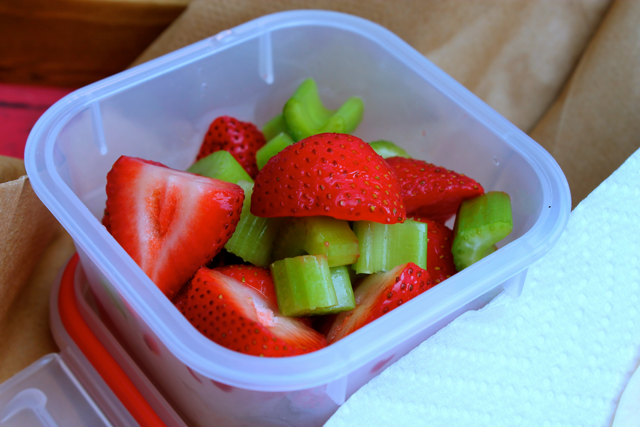 This fresh lunch was simple and I had it whipped up in a flash! By the time I sit down for lunch, I'm going to thank myself for taking those few extra minutes to get it prepared. Delish!
I like hot sauce on my chicken but I might throw some ranch dressing on there as well. You know, put whatever floats yer boat on there. 🙂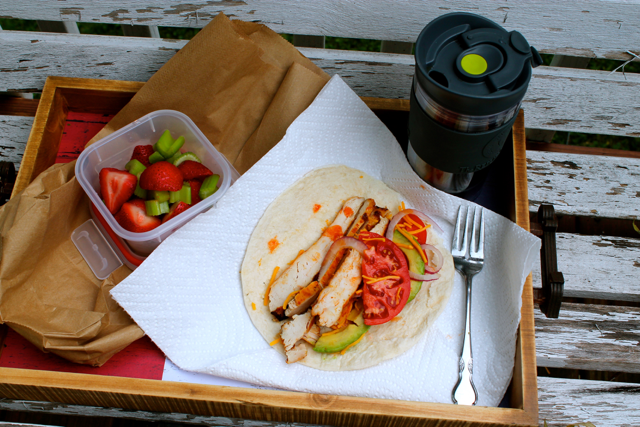 I do hope you'll get creative with your lunches and if you'd like to share some quick and easy ideas with me, I'd love to hear from you!
Make it a great week y'all! And as always, keep it delicious! Till next time ~ much love, Connie
Lunch Box Chicken Wrap ~ Back to School – Quick and Easy Recipes
Ingredients
1

chicken breast

1/2

tbsp

olive oil

1/2

tsp

smoked paprika

1/2

tsp

ground chipotle chili powder

1/2

tsp

ground Thai chili pepper

1 to

rtilla wrap

2

slices

fresh tomato

1

tbsp

sharp cheddar

2

slices

fresh avocado

1

slice

red onion

hot sauce and/or ranch dressing

or sauce of your choice
Instructions
Drizzle the olive oil on the chicken breast. Sprinkle the seasonings on and marinate in the fridge for 30 minutes.

Heat the grill to 350 degrees F.

Cook the chicken breast until the internal temp reaches 165 degrees F.

Cool the chicken and refrigerate.

Slice the chicken into strips and place on the wrap along with the veggies and sauce. Enjoy!
Notes
Recipe by: Connie Murray @Happybellyfoodie.com