Fresh Clam Stuffed Mushrooms
Wanna know how to make something with fresh clams?
Want a great stuffed mushroom recipe?
Wanna entertain the heck out of your kids?
If you said yes to any of those, this post was made especially for you!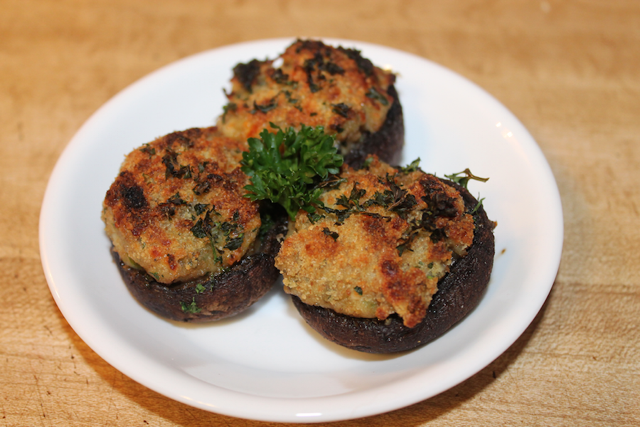 When I decided I wanted to make stuffed mushrooms, I figured I'd try something new, fresh clams. Luckily, we have an awesome fish mart here in town and they have some of the best fresh seafood available. Not only do they sell terrific seafood, they'll teach you how to cook it. Nice, huh? Btw, if you're in my neck of the woods (Northern Kentucky) and wanna pay them a visit, check out their website here –> Afishionados for details.
The clams from the shop are already cleaned and ready. So, cooking fresh (live) clams is a cinch. There are several ways to accomplish the task but for our purpose, a quick cook (2 to 3 minutes on high) in the microwave will do it. Basically, you just want to steam some water under the clams until they open.
Side note: If you're looking for some really detailed info on cleaning or other methods of cooking clams, I found a great resource here —> http://tipnut.com/clams-mussels/
This part fascinated me and my son. (I know, newbies!)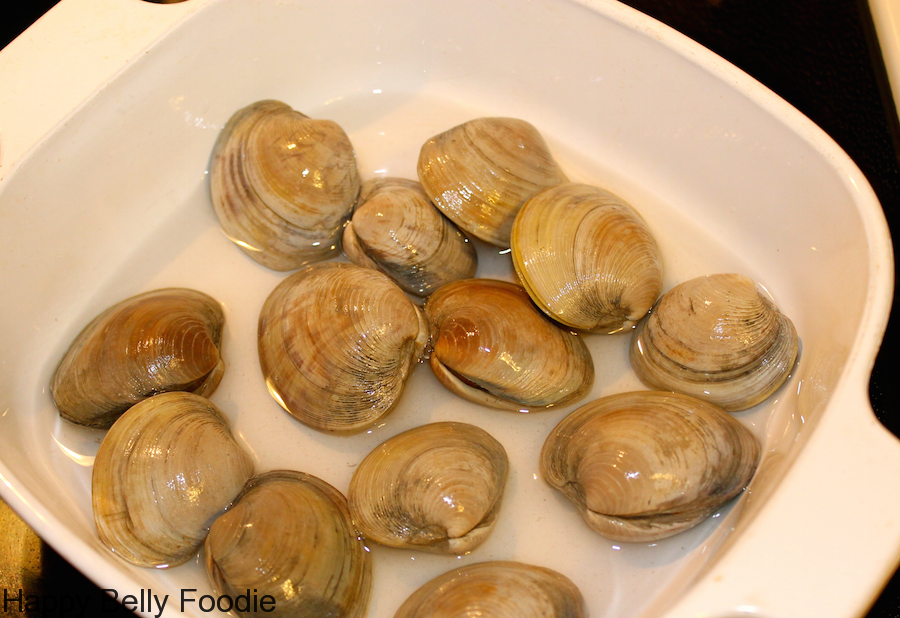 You'll place the clams in a microwave safe dish and pour enough water in the bottom to just cover the bottom of the shells. You don't want the water to go into the clams because you'll cook them too much and they'll be tough. You'll know they're ready as soon as they open. Depending on their size, you may have to take the smaller ones out and let the bigger ones cook a bit more.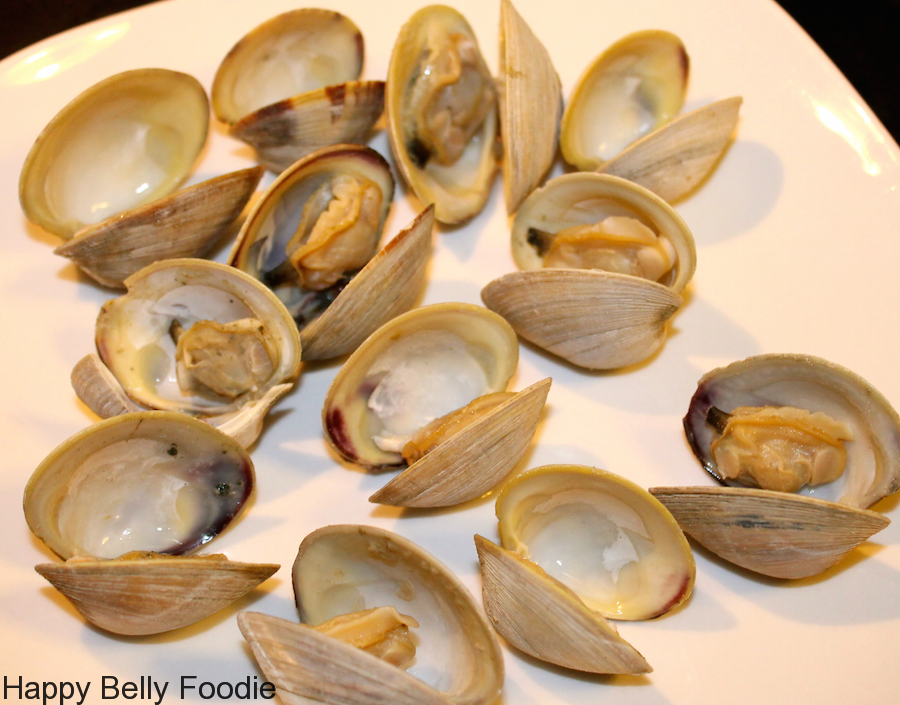 Once they're done, you'll simply pluck the meat out and chop it up to use for your dish. You can save the shells to make stock with. Or.. make crafts with? 🙂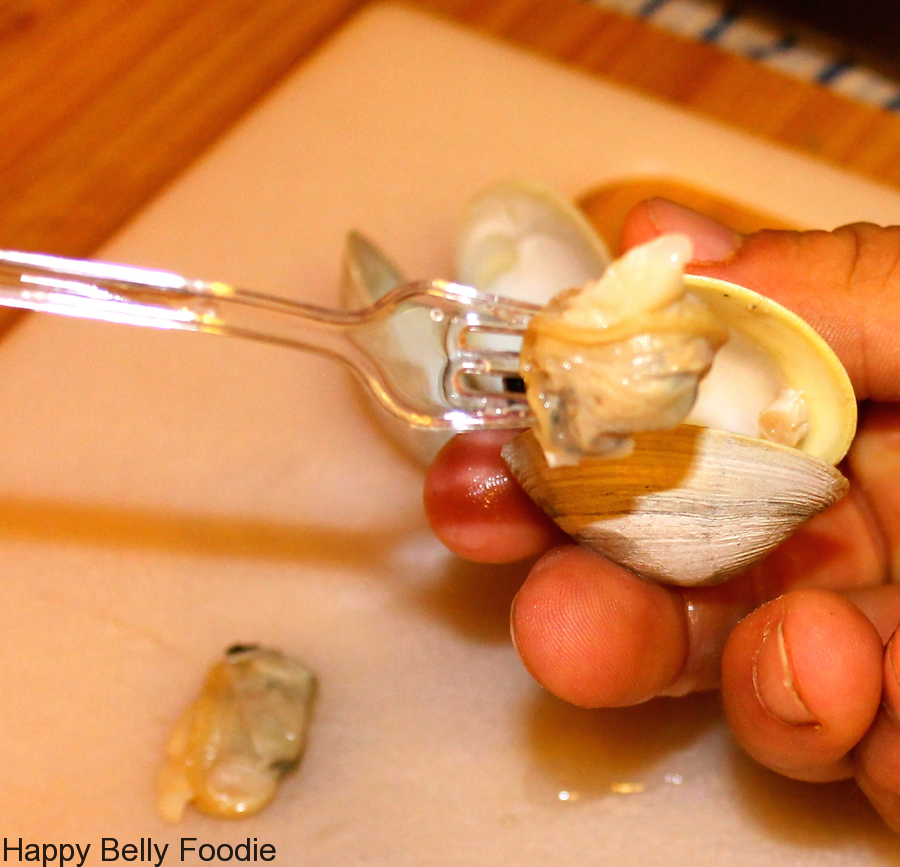 The thing I like best about these guys is, they're relatively inexpensive. Obviously, they're easy to cook and might I add, they are rather entertaining to watch.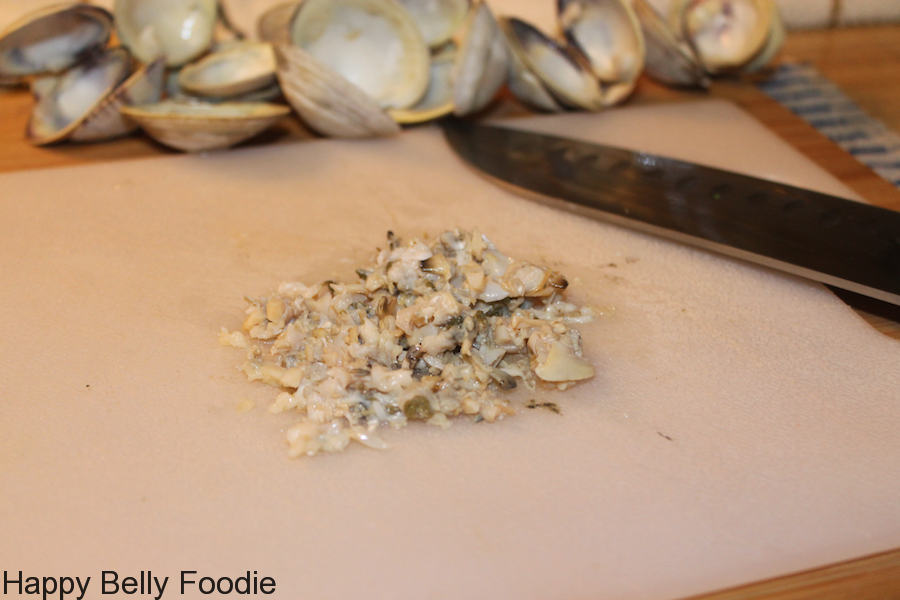 After you get the clams cooked up, plucked out of their shells and chopped, you'll preheat your oven to 395 degrees F. Combine the clams with the rest of ingredients for the stuffing and fill the mushrooms.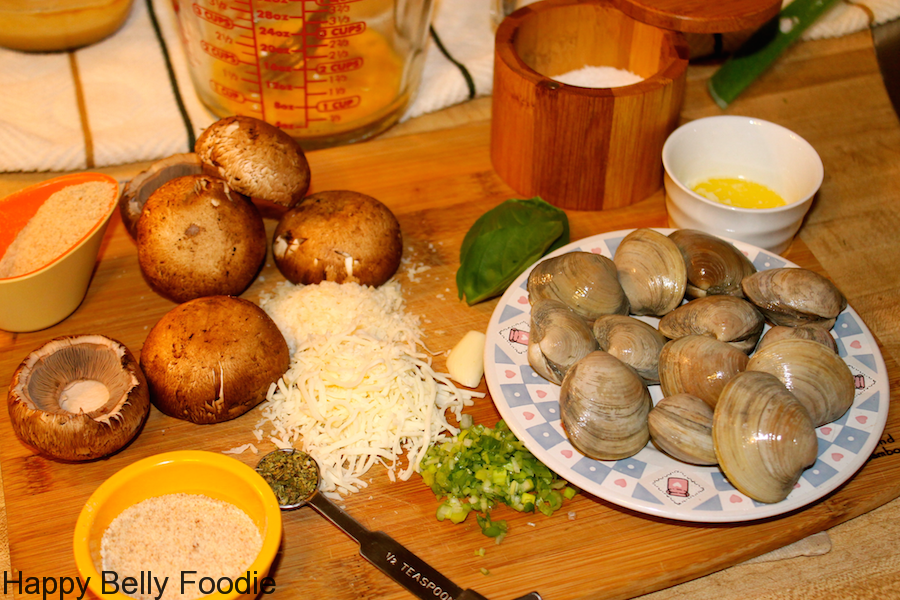 Top the stuffed mushrooms with a little extra bread crumbs and bake them for about 25 minutes.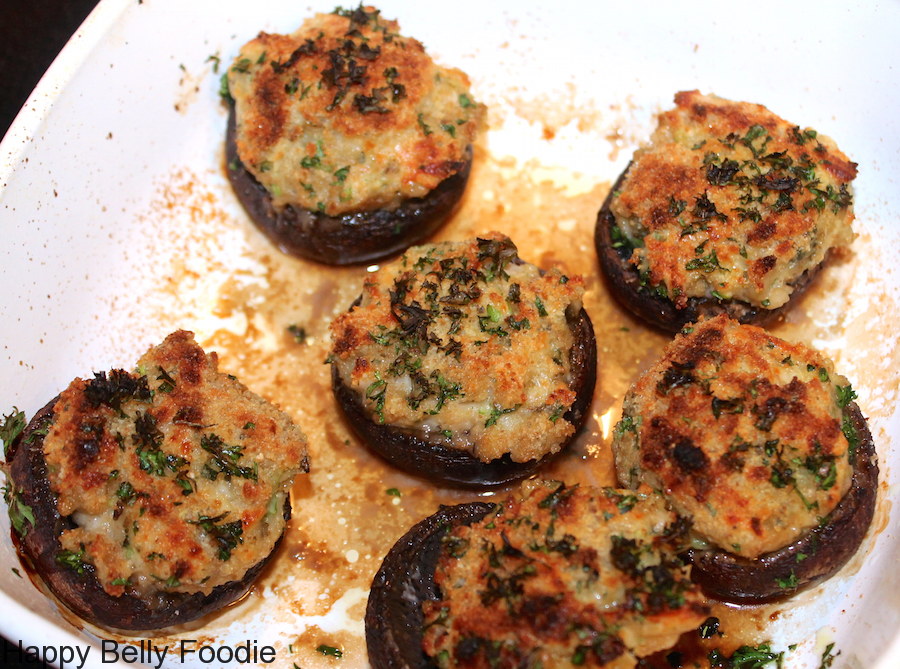 Garnish the mushrooms with some fresh parsley and chow down. They really are scrumptious!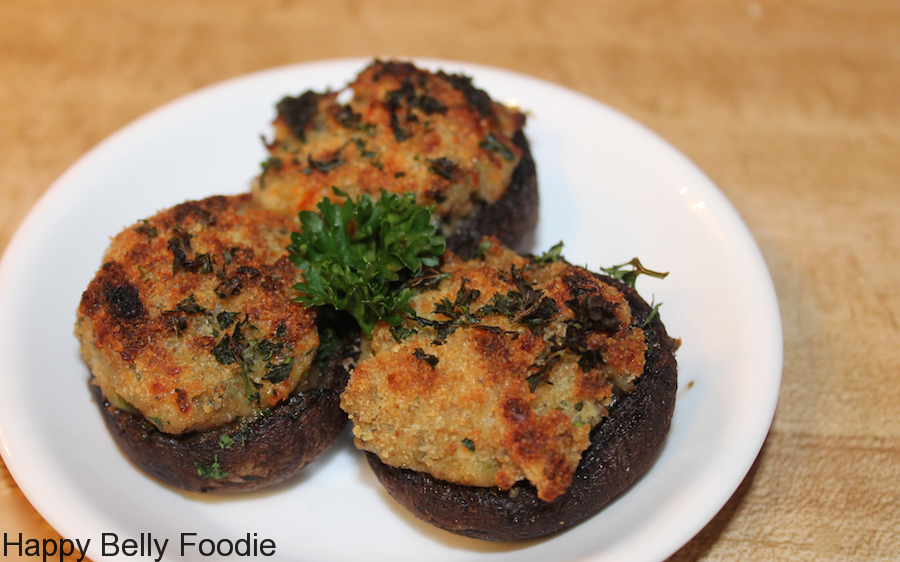 And that's all there is to it. Fun with clammity clams! Man I love doing this stuff! Ain't cookin' a hoot?
I do hope you'll give this one a try friends!
Make it a great week and as always, keep it delicious! Till next time ~ much love, Connie
P.S. To make sure your clams are fresh, check to see if the shells have opened any. If they are opened, even a tiny bit, skip them and buy the ones that are closed tight.
Fresh Clam Stuffed Mushrooms
Ingredients
12

fresh clams

1/2

C

water

1

tbsp

extra virgin olive oil

1

tbsp

finely chopped green onion

1

tbsp

finely chopped celery

1

garlic clove

minced

1

egg

beaten

1

tbsp

melted butter

2

tbsp

grated Parmesan

2

tbsp

grated mozzarella

1

tsp

dried oregano

3

fresh basil leaves

finely chopped

1

tsp

salt

1/4

C

bread crumbs

plus more for topping

6

lg baby portobello mushrooms

cleaned and de-stemmed

extra virgin olive oil for spritzing

fresh chopped parsley for garnish
Instructions
Pre-heat oven to 395 degrees F.

Place the clams, with the 1/2 cup water in a microwave dish. Place in the microwave and cook on high until the clams open. Depending on their size, you may have to remove the smaller ones that open and continue cooking the bigger ones until they open.

Remove the meat from the shells and chop finely.

Heat a skillet to med/hi and cook the celery in the olive oil. Add the garlic and green onion and cook for one minute. Set aside to cool.

In a medium bowl, combine the beaten egg, butter, parmesan, mozzerella, oregano, basil, salt, bread crumbs and chopped clams along with the onion, celery and garlic mixture. Mix well.

Spoon the stuffing mixture into the mushrooms. Sprinkle more bread crumbs on top and spritz with olive oil. Bake in oven for 20-30 minutes or until the tops are golden brown and the stuffing is bubbly.

Garnish with fresh chopped parsley.
Notes
Recipes by: Connie Murray @Happybellyfoodie.com