Roasted Creamed Corn
So you went a little crazy at the farmer's stand and bought too much corn, did ya? Well that's alright because there's lots of things you can do with fresh corn. This here is one of our favorites!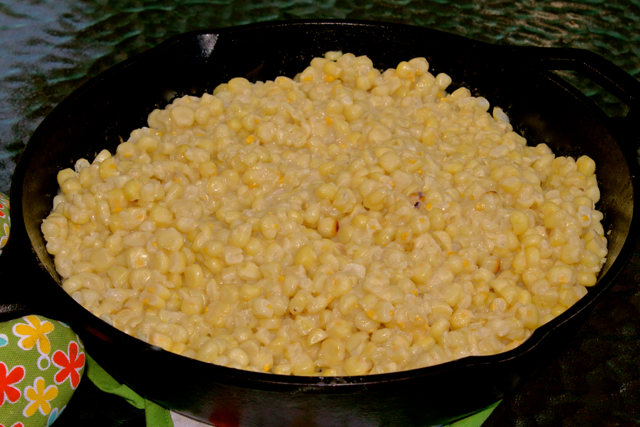 Ahhh! Does anything say Summer better than a fresh bunch of sweet corn? I don't know about you folks but I get a little giddy when I see my favorite farmer's stand filled with bushels of the stuff. I also tend to buy too much. After our initial celebratory roasted corn on the cob, I'm left with oodles of corn that'll lose it's sweet flavor if it sits too long. That's where recipes like creamed corn come in handy.
Of course you can shuck it, blanch it in boiling water for a minute or two and tuck it in the freezer for those lonely ol' Winter-y blaze' days, which I definitely do but it's so much more seductive when it's fresh.
Roasting corn on the grill is my absolute favorite way to cook it and I figured, since I had the grill fired up I'd roast a few batches. Now most creamed corn recipes don't call for cooking the corn first and I know it seems a bit backwards to do so but it really does give the corn a flavor you don't get otherwise.
Peeling the corn out of their husks is a lot easier when you roast the corn in them. The silks shrivel up and slide right off.
Once your corn is finished, (about 12 to 15 minutes on the grill) use a cast iron skillet to heat up some butter. No need to heat up the kitchen if you've already got the grill going. Right?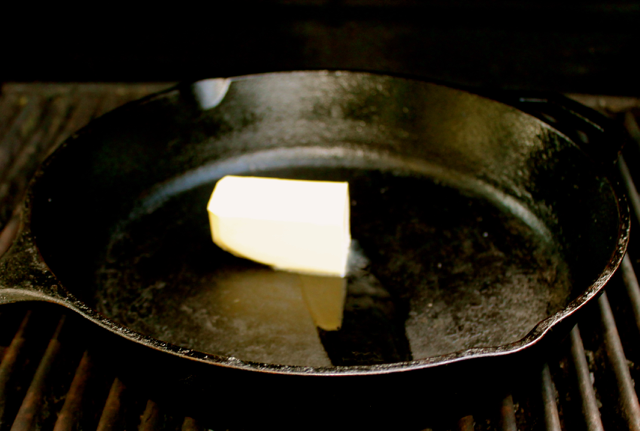 Make a roux, by whisking in an equal amount of flour to the butter.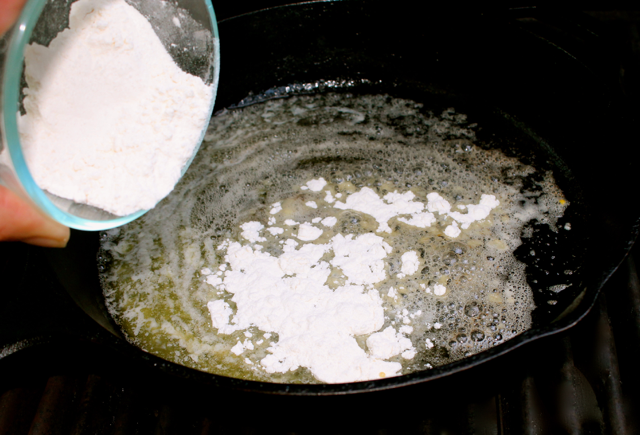 Let the flour cook for a couple of minutes, then add your corn. Stir it up well to get everything coated.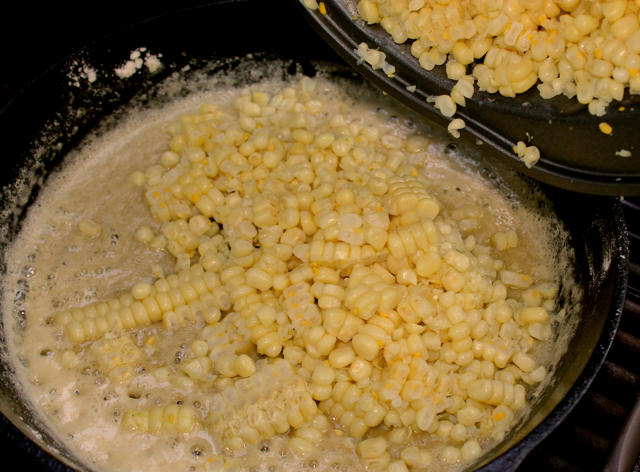 Then add a cup of milk and stir well until nice and thick. Depending on your preference, you can add more or less milk. We like our creamed corn on the thick side.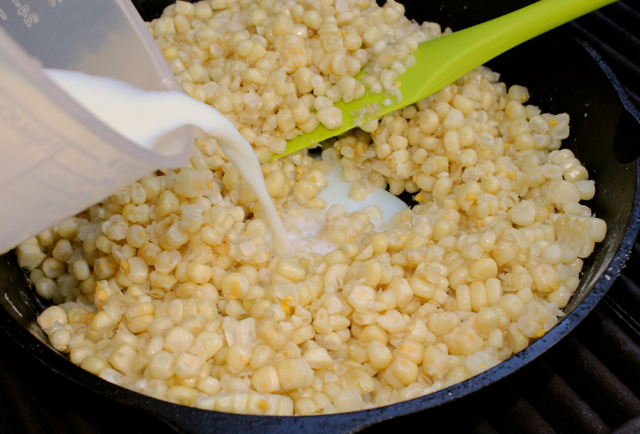 It only takes a few minutes to thicken up once you've added the milk, so keep an eye on the pan or it will scorch.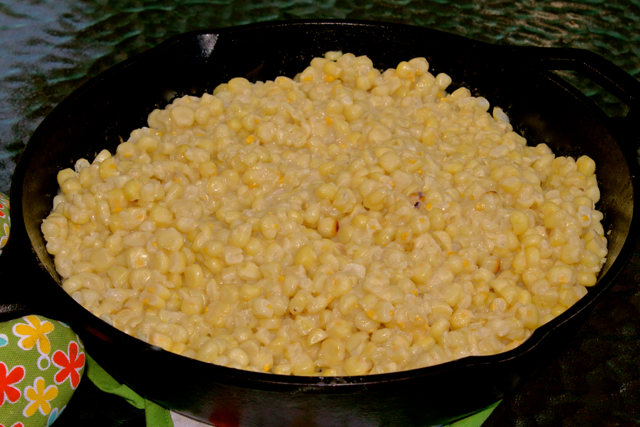 The terrific thing about using roasted corn for this recipe is that you can use up any extra cobs you've got left over from dinner. Another great recipe you can use it in is corn and crab chowder. You can find that recipe here –> Corn and Crab Chowder
We hope you'll give this recipe a try and I hope everyone out there is having a tasty Summer. We sure are here in Kentucky!
What's your favorite thing at the farmer's market where you live? Let us know. We'd love to hear from you!
Have a fantastic day and as always, keep it delicious!
Till next time ~ much love, Connie
Roasted Creamed Corn
Ingredients
6

ears of fresh corn on the cob

1/4

C

butter

1/4

C

all purpose flour

1

C

milk

salt and freshly ground black pepper to taste
Instructions
Pre-heat grill on high.

Prepare the corn by chopping off the tips and peeling off the first layer or so of the husks.

Soak the corn in cold water for 30 to 60 minutes.

Drain.

Place the cobs on the grill and turn a quarter turn every 3 minutes or so until all sides of the husks are browned.

Remove and allow to cool enough to handle.

Peel the husks and silks off.

Slice the kernels of corn off into a bowl, making sure to scrape the cobs clean.

Set aside.

Place a medium sized cast iron skillet on the hot grill and melt butter.

Whisk in the flour and stir for 2 minutes until bubbling.

Add the corn and stir to coat well.

Stir in the milk and cook another minute or so, stirring constantly.

Remove from heat and season with salt and freshly ground black pepper to taste.
Notes
Recipe by: Connie Murray @Happybellyfoodie.com