Using left overs for new, fresh meals like this Korean Curry Rice is easy and it'll save your budget!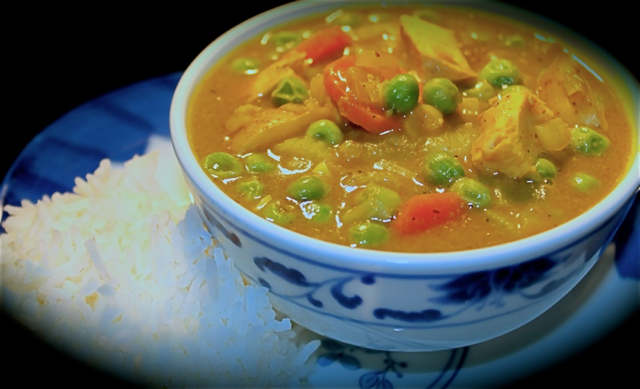 I for one, cannot stand to see good food go to waste. To save my budget and my sanity, left overs in this house almost always get a make-over.
The problem with most left overs, especially meat, is that they tend to dry out and become unsightly. Take, for instance, this grilled chicken. Sure, it's delicious, juicy and appetizing when you first cook it up but after a day or so in the fridge, it tends to get pushed to the back where hauntingly weird things happen.
That beautiful roast beef you spent hours tending to on a Sunday afternoon? When the meal is over, if your crew is like mine, after a few days in the fridge, it's more likely to have a big blue and green hairy monster attacking it before they do.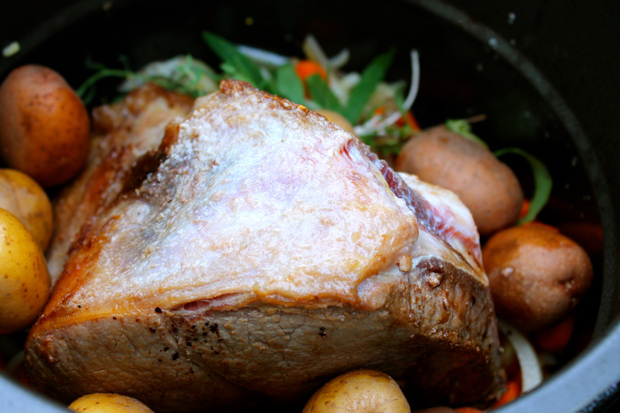 So what's a cook to do? All it takes is a little know-how and you can have a beautiful fresh dish to feed your crew.
Make a Curry Dish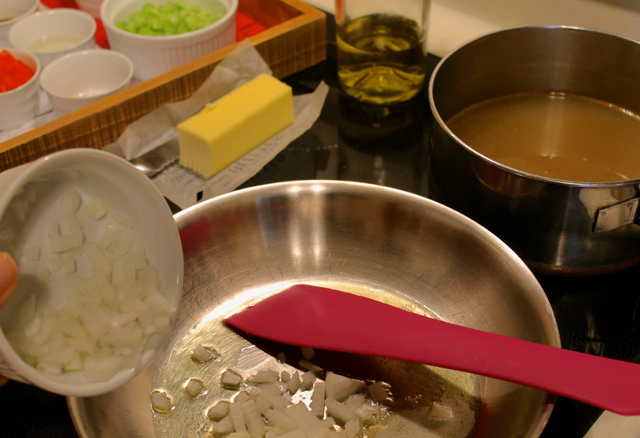 When I have left over chicken or beef, which I usually plan on to save for more meals and save me time, I'll chop the meat up and place it in a bowl with a little bit of broth before putting it away. That way, it doesn't get dried out and tasteless. The next time dinner time rolls around, I can simply warm up the meat in the broth, cook a few veggies, and add a little curry seasoning. Everybody's happy and nothing gets wasted.
The terrific thing about a curry dish is that you can add any left over meat you like and it'll taste fabulous. Just match the broth with the meat and you're good to go.
Try a Stir-fry
Another great meal I like to use left overs for is a stir fry, like this teriyaki flavored dish. Instead of storing the left over beef in broth, a nice teriyaki sauce is used. Since the left over beef is already cooked, it shaves time off the prep and I'm out of the kitchen quicker.
If you think you'll want to store your left overs a little longer, freezing them works great, too. This is a terrific idea for soups as well.
Really, the possibilities are endless. A little smart thinkin' and a few delicious added ingredients can bring any left over back to life.
I hope you'll give the curry a try. It's one of my favorite dishes.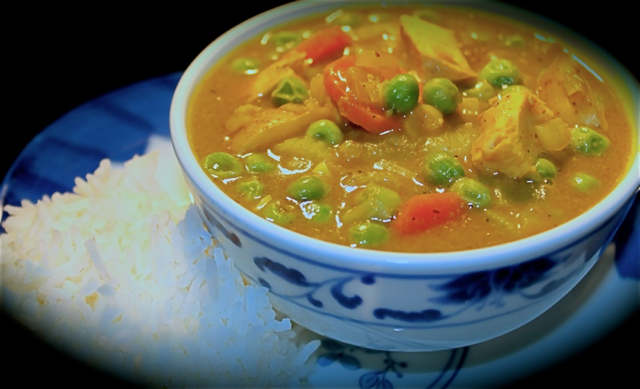 Saving your budget and bringing you fresh ideas for scrumptious meals is one thing I love about sharing Happy Belly Foodie recipes. If you like these ideas, leave me a comment down below. I'd be tickled to hear from you!
Make it a fantastic day and as always, keep it delicious!
Till next time ~ much love, Connie
Korean Curry Rice
Ingredients
6

small red potatoes

quartered

1

lg carrot

sliced

1

lg celery stalk

sliced

2

C

chicken broth

2

tbsp

olive oil

1

small onion

diced

1

garlic clove

minced fine

1

tbsp

butter

1/2

tbsp

flour

1 1/2

tbsp

Korean curry powder

Japanese curry powder works, too

2

small chicken breasts

cooked, trimmed and diced

1/2

C

green peas

fresh or frozen (not canned)

Salt and freshly ground pepper to taste
Instructions
In a medium sauce pan, place the potatoes, carrots, celery and chicken broth on med/hi heat. Bring to a boil, turn down the heat to simmer and cover. Cook until the vegetables are tender and set aside. (do not strain)

In a large saute skillet, heat the olive oil on medium and add the onions. Cook until tender and clear. Add the garlic and cook for 1 minute. Add the butter and melt. Stir in the flour and cook for 1 minute. Add the curry powder to the skillet.

Slowly stir in some of the broth from the vegetable mixture. Turn the heat up to med/hi and keep adding broth a little at a time until the mixture is the desired thickness.

Strain the rest of the broth off of the vegetables if there is any.

Add the vegetables, diced chicken and green peas to the skillet. Turn the heat down to low and simmer until everything is heated through. Add salt and freshly ground pepper to taste.

Serve in bowls with a side of rice.
Notes
Recipe by Connie Murray @happybellyfoodie.com