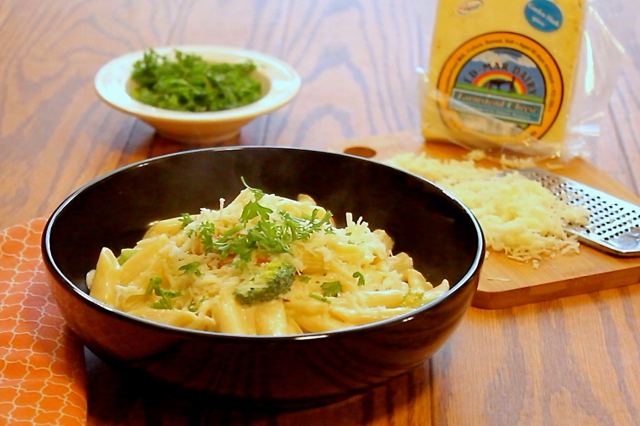 Pressure Cooker Garden Penne Alfredo is a delightfully creamy pasta dish made with fresh, herb-infused cheese from the farm. Add few colorful veggies to the finished dish and you've got a wholesome, cozy dinner!
My recent visit to Ed-Mar Dairy was such an inspiration, I had to create something to reflect that. When I was talking with Maggie, a very generous member of the farm staff, she mentioned that the Garden Herb cheese the farm produces makes a wonderful Alfredo.
And you know something? She was spot-on correct-a-mundo! Holy Schnikes! She wasn't kidding when she said this was good stuff. The subtle hints of herbs infused into the fresh farm cheese give the sauce perfect balance for flavor profile. And the smooth creaminess of the cheese, when melted in? Let me tell you, I'm VERY picky about my Alfredo and I wouldn't brag if it wasn't good.
I like all the cheeses from Ed-Mar Dairy (and you know this foodie tried them all!) but to incorporate a quality product like this into one of my favorite creamy sauces and have it top my original recipe? Now that's really something.
Take a look at how I adapted this recipe for the pressure cooker..
Simple enough, right? I like the idea of adding the creamy ingredients after the pasta is cooked. That gives it a super fresh taste and you won't wind up with a bunch of goo or worse, watered down cheese sauce in the bottom of your pot. Adding the shredded garden herb cheese in the end gives you the full flavor of its goodness.
I also decided to lightly steam the broccoli, rather than pressure cooking it with the pasta because I didn't want to lose the texture I was after, soft but not mush. Five minutes in the pressure cooker would have made it mush.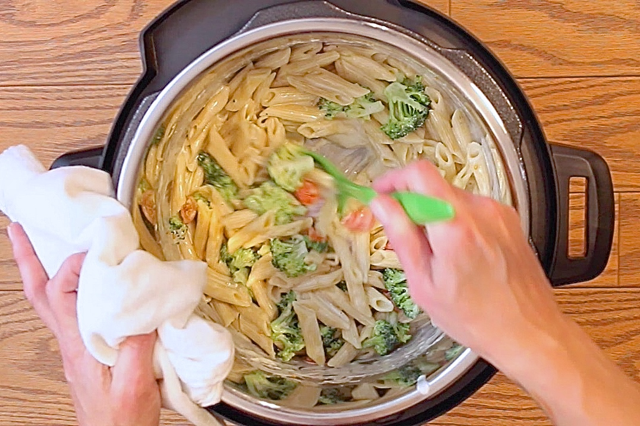 I think dishes like this are fantastic. You get the comfort of a pasta dish, plus you're getting all the benefits of the dairy cultures and fresh veggies all in one bowl. Normally I would add a few herbs or extra salt to get the flavor up to my liking but that wasn't necessary here. The herb infused cheese did the work for me. Best of all, I know it's top notch, quality stuff.
I mean, I did get to meet the cows, after all. 🙂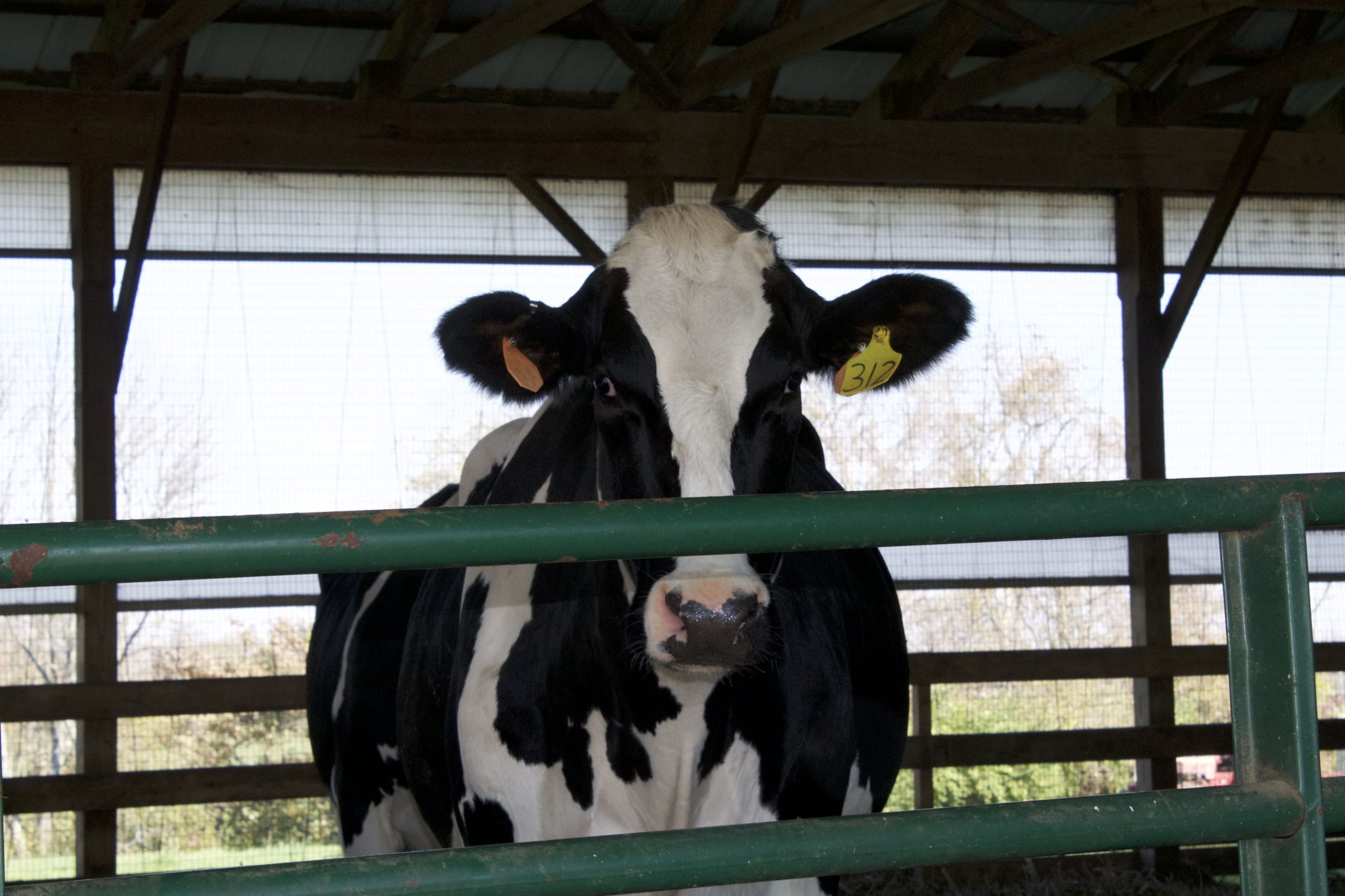 I hope you'll give this lovely dish a try and let me know about it. I'd love to hear from you!
Have a beautiful day and as always, keep it delicious!
Till next time ~ much love, Connie
Pressure Cooker Garden Penne Alfredo
Ingredients
12

oz

penne pasta

uncooked

3 1/2

C

chicken stock

1

tsp

salt

freshly ground black pepper

3-4

garlic cloves

minced

1/2

C

heavy whipping cream

4

oz

C cream cheese

1

C

shredded Garden Herb flavored cheese

1

cup

steamed broccoli

1/2

cup

cherry tomatoes

quartered

freshly chopped parsley and more garden herb cheese for garnish
Instructions
Place the pasta, chicken stock, garlic, salt and pepper (to taste) into the pot of the pressure cooker.

Place the lid on the unit and turn to locked position.

Turn the steam release valve to sealing.

Press the manual button and adjust the time for 5 minutes.

Once the unit has finished cooking, carefully release the steam. (quick release)

If the steam begins to spray out of the steam release valve, close it and wait a few seconds.

After you have released the steam completely, remove the lid and stir the pasta.

Press the saute button and add the and cream cheese and whipping cream.

Cook for 2 minutes, stirring constantly.

Turn unit off.

Stir in the shredded cheese, broccoli and tomatoes.

Serve warm with a little of the shredded cheese and pinch of freshly chopped parsley for garnish.
Notes
Garden Herb flavored cheese is available from ed-mardairy.com
Recipe by: Connie Murray @Happybellyfoodie.com
Pin It: