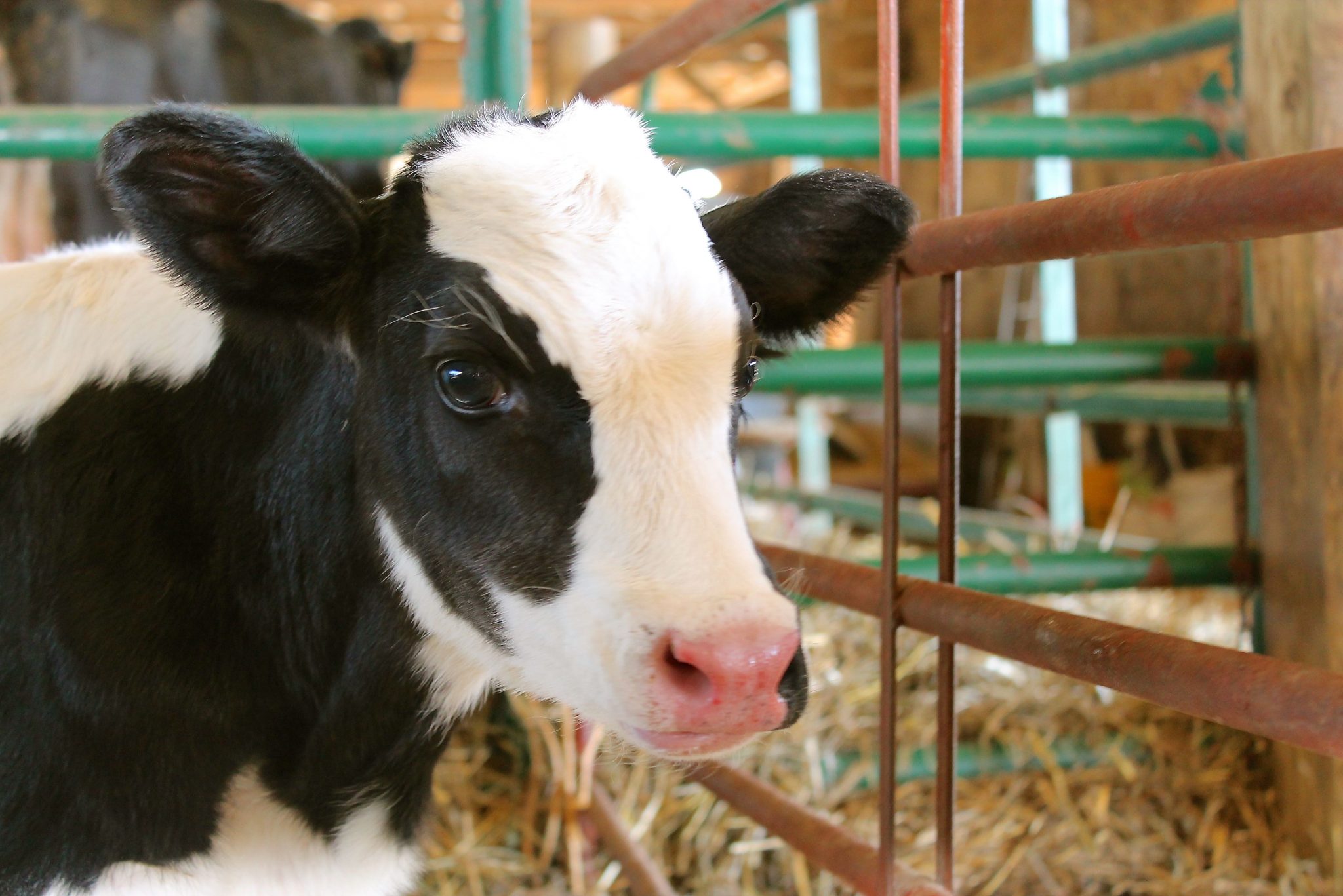 I feel like one of the luckiest foodies around because in Northern Kentucky, we've got so many wonderful local food producers. Most are open to the public for touring and making purchases on site. A recent venture lead me to Ed-Mar Dairy. Thanks to Maggie, a new friend, I had a blissful day visiting this beautiful dairy farm in Walton, Kentucky.
By some mysterious motion in the cosmos, Maggie, a fantastic fellow Kentuckian (and foodie) found my website. She messaged me here and one thing led to another, instant friendship. Maggie is one of the wonderful hands that helps the Gibson family manage their products. I asked if I could come see the farm and luckily, they have tours available.
By the way, through talking with Maggie, I found that our paths have crossed many times. I work with a few local vendors at a place called the Friendly Market to gather info and buy products for my recipes. Come to find out, Maggie is up there on a regular basis preparing Ed-Mar Dairy Farmstead cheese and honey. Funny, we knew each others faces but didn't put names together until now. Small world, this place we live in.


Before I mention all the delicious products Ed-Mar Dairy produces, you'll have to pardon me for a sec.
COWS!! Newborn baby cows!! Aren't they just the cutest darn things you've ever seen? I mean, come on! The ones above are only a day old and feisty as ever. There were three males in the nursery on the day I visited.
The female babies below in their calf houses are a bit older. They'll be ready to turn out soon and eventually will join the rest of the milk producing herd. Sweet, huh?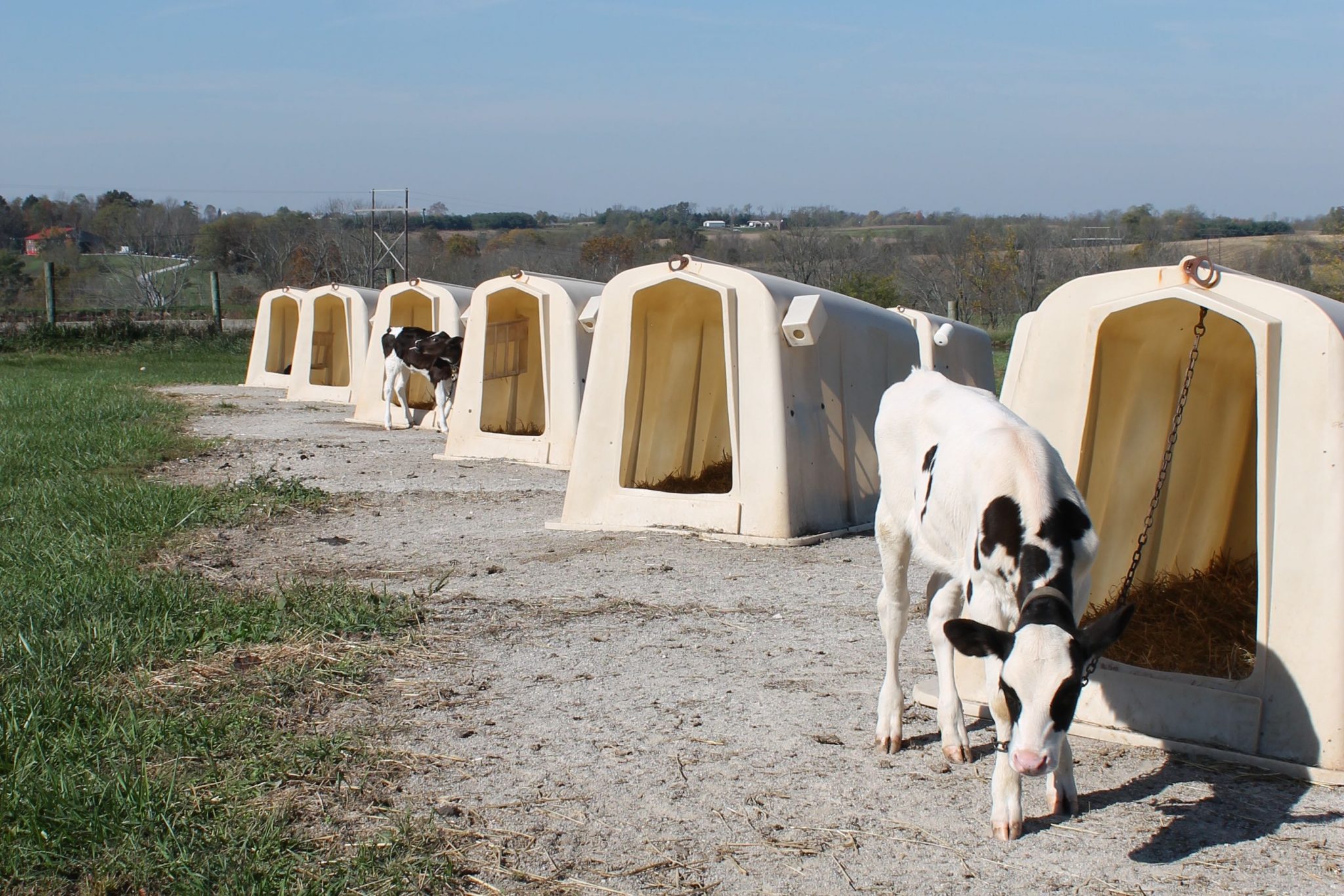 Okay, yes I'm a foodie and I'm supposed to be blogging about the food. I'm getting there but you know? I'm a big kid and getting to meet the cows was my favorite part of the tour. The mamas were so gentle and easy to approach. To me, that really says something. It means they're happy. And happy cows, make delicious milk.
Speaking with Farmer Ed about his cows and learning his philosophy and techniques was confirmation of my initial thoughts. This guy really knows what he's doing and he's one of the friendliest farmers you'll ever meet.


These ladies are super lucky to have a family like the Gibsons taking care of them. They really have a terrific life!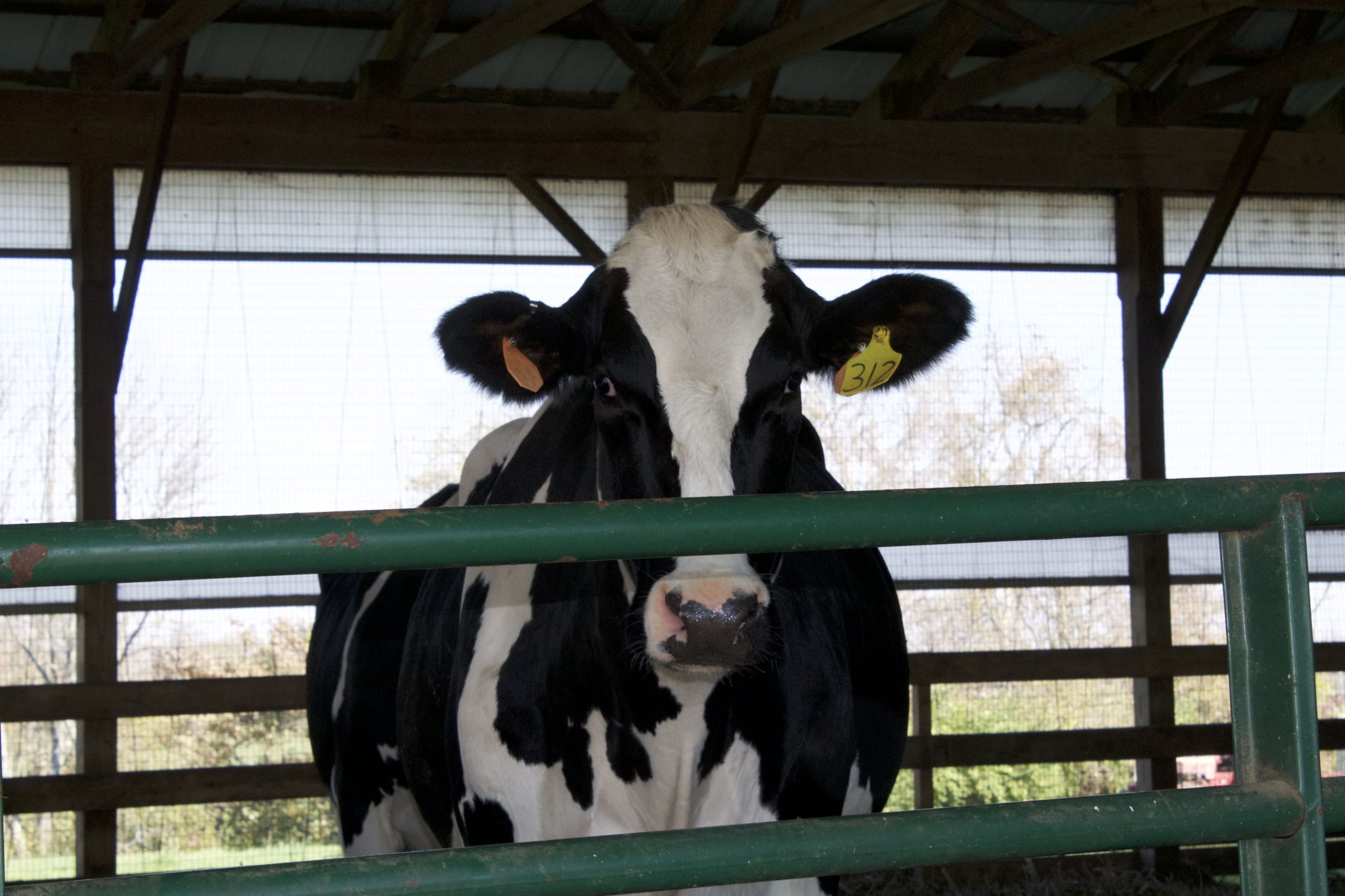 The Gibsons take special care of the land in what they plant, how they use its resources and how they believe in using a no-till method for keeping the environment healthy. This provides nutritious food for the cows and beautiful pastures for them to graze. That's so important for their health and for the taste of the milk products they make.


Another essential to good dairy farm practice is cleanliness. They use a large holding tank for rain and recycled water to clean the barn where the cows are milked. The floor of the barn has a built-in flush system the water flows through. As Maddie, the Gibson's daughter is showing, it only takes a turn of the wheel and all the waste gets washed away. They do this twice a day.
Maddie is a great helper around the farmstead and the cows love her!


Milking the cows is one of the toughest jobs on a dairy farm and it's not always easy for the cows. However, Ed-Mar Dairy uses the latest in technology. They have a milking robot. This thing is something you really need to go see for yourself.
With this machine, the cows actually go in the barn at their own free will. When I was there, I saw them standing in line to get milked. The machine knows the cows and many things about them, such how much feed they need while they're being milked and how much milk they're producing. That's because the cows have special collars the machine reads and records.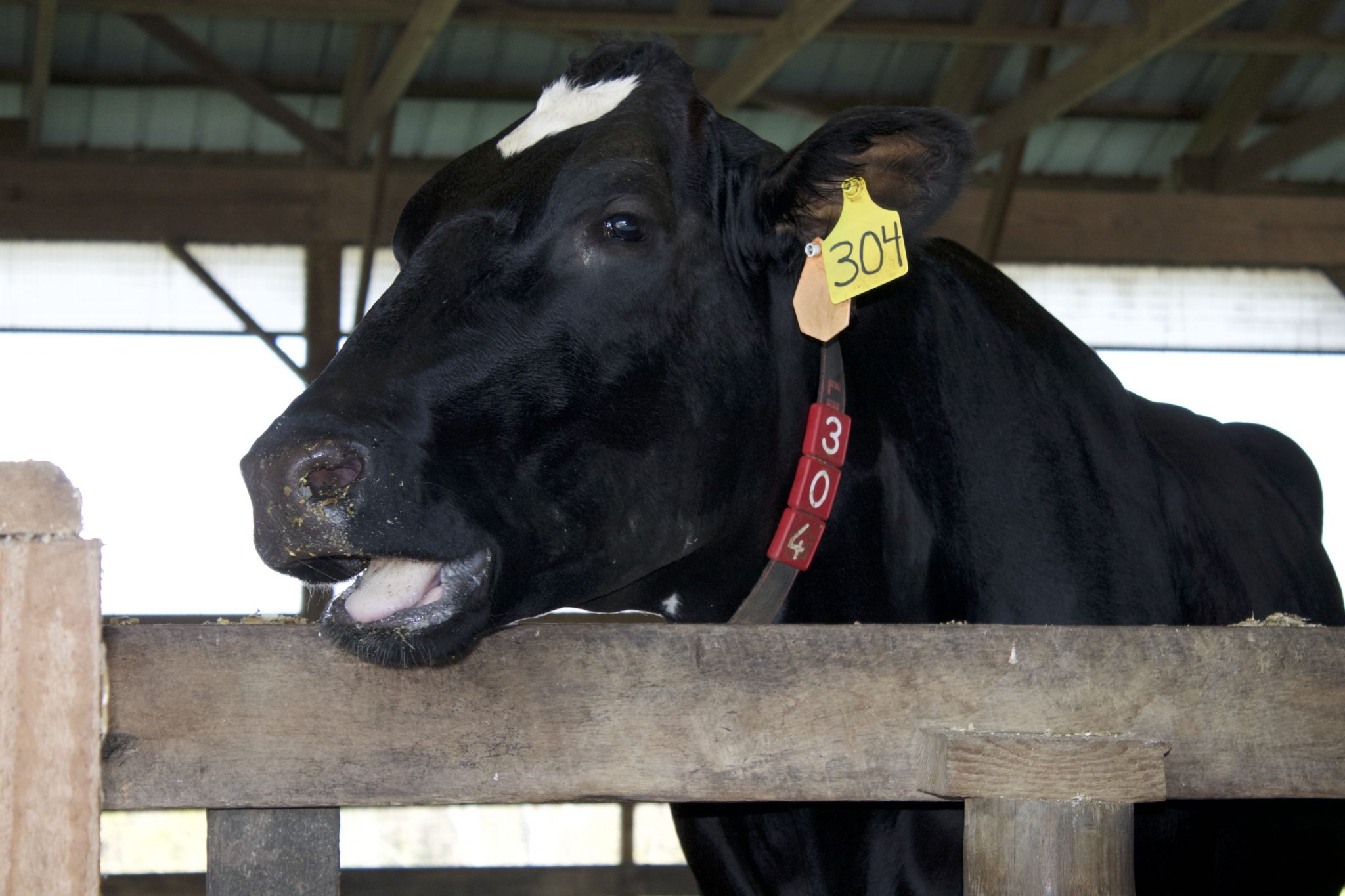 Take a look at how this grand gadget works while the cows are happily eating their dessert.
The milk is placed into small tanks from the tubes and from the small tanks, it's fed into a larger holding tank. This is where the milk will be picked up and sent to the cheese maker.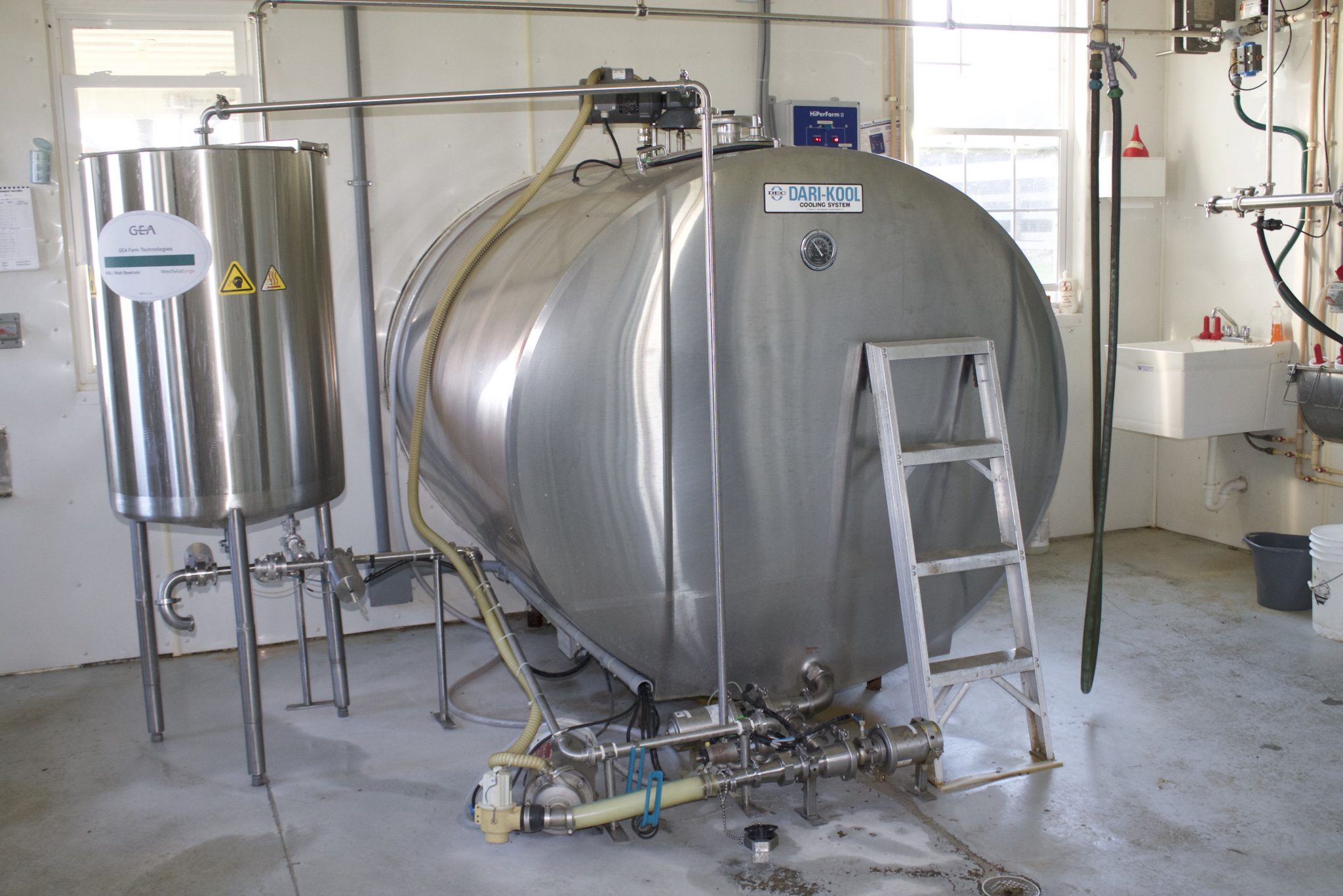 Once the cheese is processed and aged, it gets cut, packaged, labeled and ready for sale. They have five different varieties and each one is scrumptious. I can't wait to make some great recipes with these!
Kenton County Colby, American Style Cheese
Banklick Cream (creamy textured and great for cheese sauces or grilled cheese)
Garden Herb, (Banklick Cream infused with thyme, rosemary, basil and savory.
Banklick Pub (Banklick cream with the addition of chives and onions.
Maddie's Gold ( Named after their daughter, this is a semi-hard cheese with an earthy flavor and a slight tang similar to sharp cheddar)
Ed-Mar Dairy also has bee hives on the farm where they collect honey to sell. Let me tell you, this is delicious, raw, unfiltered, good-for-you stuff. Did you know that eating local honey is one way to combat seasonal allergies?
Bee Hives on the Farm
Delicious Local Honey
I'm so grateful to Maggie for connecting with me and introducing Ed-Mar Dairy. Farmer Ed and Maddie were great hosts and taught me a lot about what they do on the farm and how respectful they are to the cows and the land. I'll definitely be back!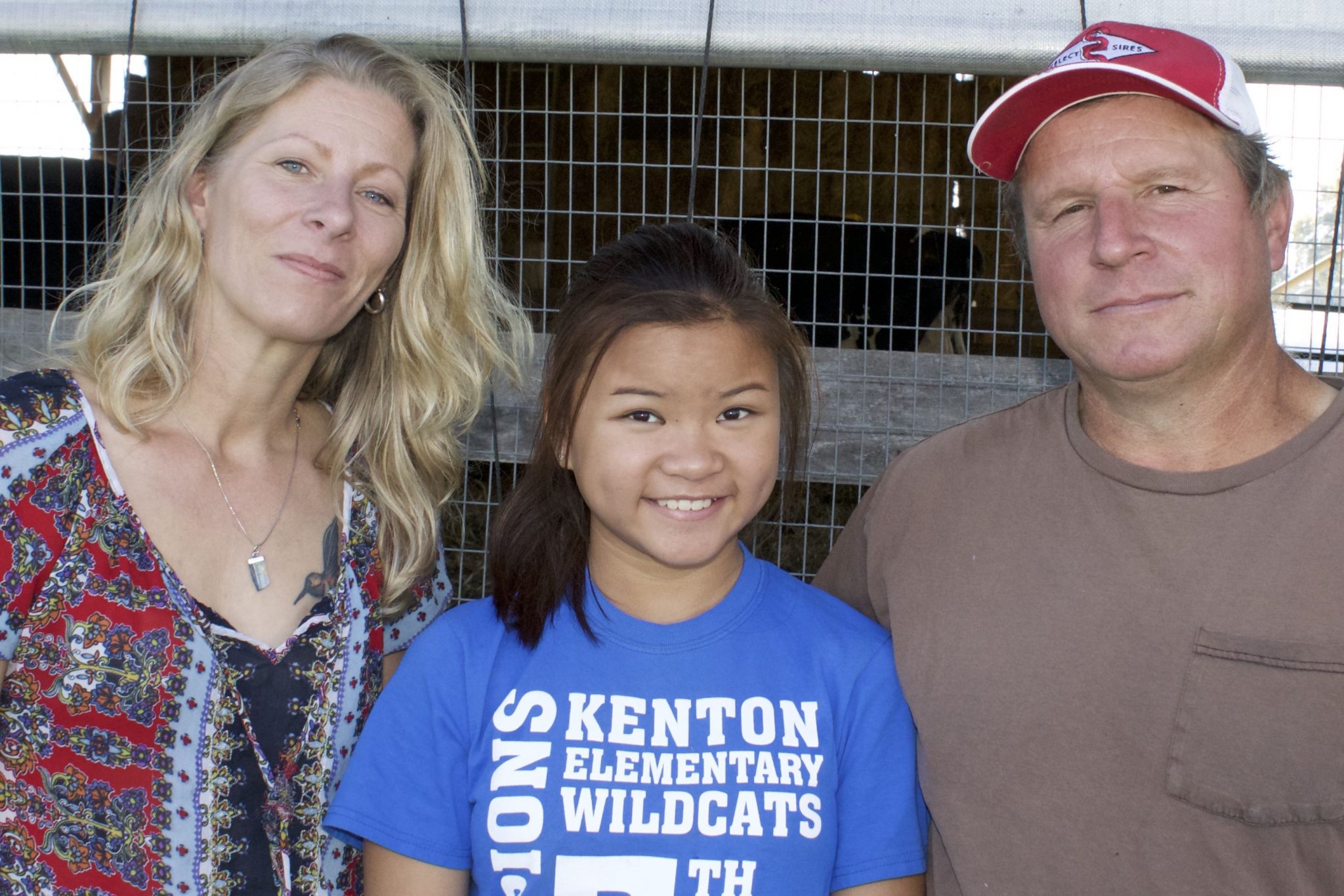 I hope you'll go visit the farm if you get the chance. Ya gotta try this cheese and honey! They do have their products available in several retail shops around the Cincinnati tri-state area. So, if you can't make it to the farm, check out their website here —> Ed-Mar Dairy to find out where. Or, you can place an order on the website and have it shipped to your location.
I'll be posting a recipe or two right here on Happy Belly Foodie, featuring some of Ed-Mar Dairy's products later this week, so stay tuned foodies!
Have a beautiful day and as always, keep it delicious!
Till next time ~ much love, Connie