Homemade Ranch Pizza

Alright foodie fans, we're heading o're the valley and into the sacred soul of ranch territory!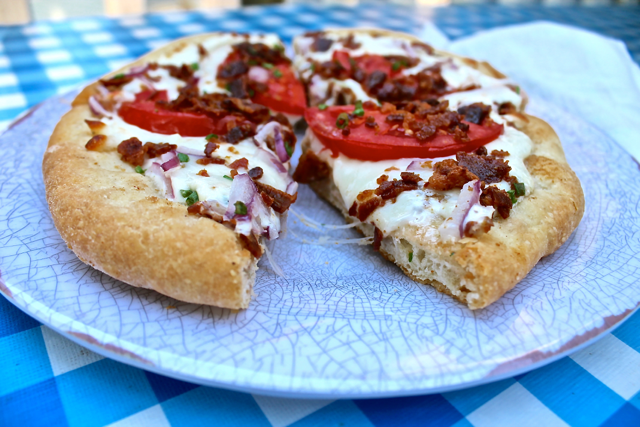 I wouldn't fool ya! I promise. I've got a ranch dressing recipe that's gonna tickle your foodie bone cause it's FRESH! Not only will you love this dressing and skip the bottles lined up in the grocer, you're gonna love it on your pizza! That's right. Ranch pizza! Yumm!
Can you tell this is one of my absolute favorites?
Today's post is gonna be short and sweet, just like this recipe.
You won't believe how few ingredients it takes to get that fantastic, unmistakable, fresh ranch flavor or how easy it is to make.
Take a look..
Mayo, buttermilk, fresh ground black pepper, fresh parsley, salt, garlic and chives.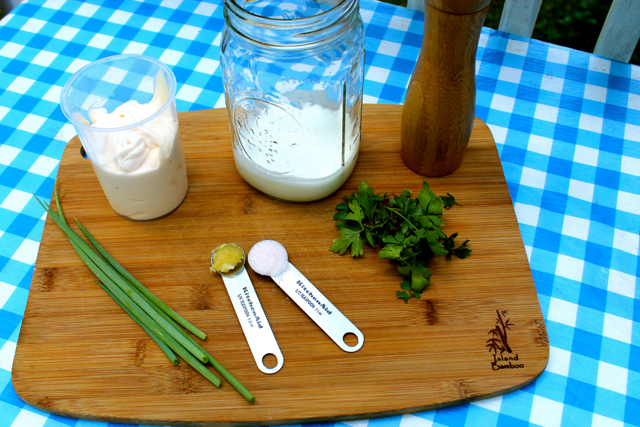 A tiny bit of chopping, a few shakes in a jar and you've got it. Put a little soul in there while your shakin' 😉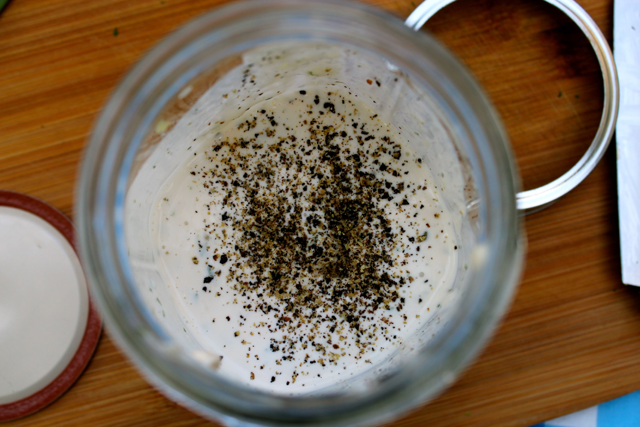 This stuff is awesome for dipping, as a salad dressing and on pizza.
For our pizza toppers, we're gonna keep it pretty simple. That ranch dressing takes the cake for this pizza with it's strong garlicy flavor.  We'll call our toppers compliments. It's fresh tomato, (you put a fresh tomato on just about anything and I'm in!) bacon, (need I say more?) a little red onion to blend it all together nicely and a touch of green chives for color.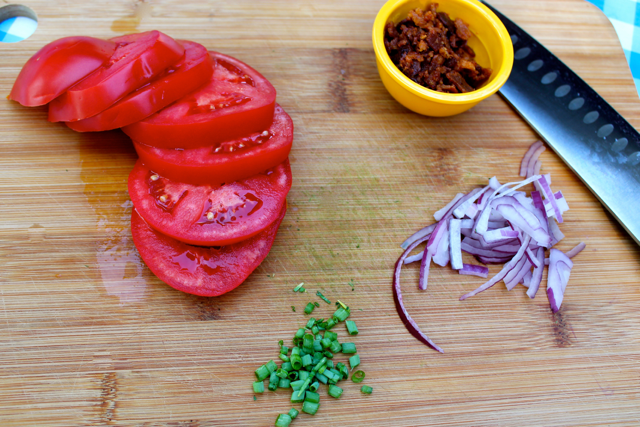 In Tuesday's post, Post to Post Links II error: No post found with slug "pizza-show-me-the-dough-plus-a-fresh-tomato-sauce" we made six inch individual pizza crusts that you can store in the freezer for those "I want pizza now and don't wanna wait," times. That's the crust we're using today.
Just like any other regular ol' pizza, you'll spread the sauce, in this case it's our ranch dressing, put the cheese on and decorate with the toppings. Make it pretty now. 😉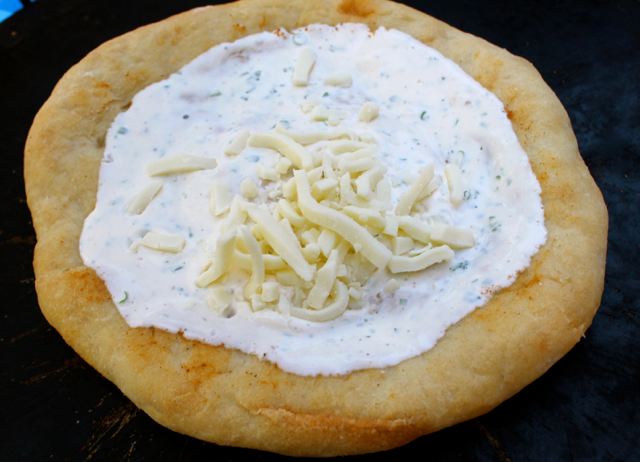 There. Ready for the oven!
Since our crust is already pre-baked, this one won't take as long to cook. If you wanna speed things up, you can use the lower setting of the broiler part of your oven to get the job done. All we're really going for is melting the cheese.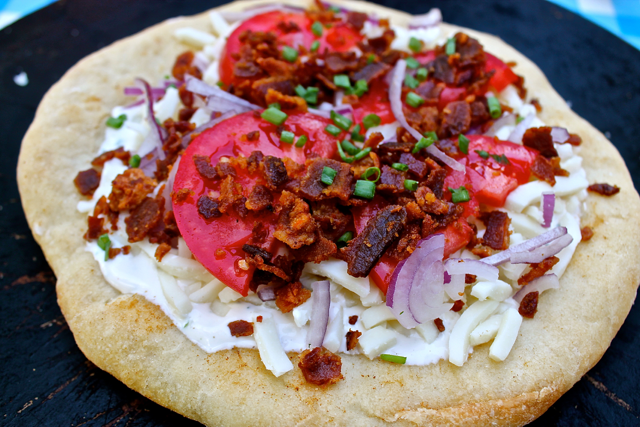 I cooked mine at 425 degrees F. in the middle of the oven and it turned out splendid.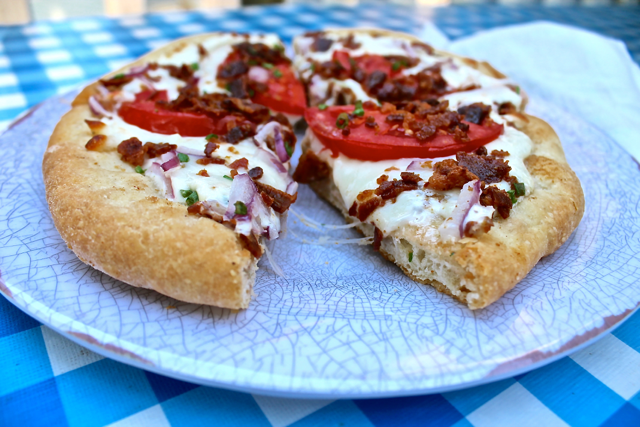 Easy right? Of course it is. And now you've got a fresh new ranch dressing for all your ranch dipping, salad topping, pizza saucing needs. Good deal. Huh?
That's a wrap for today folks. Stay tuned for more fabulous pizza recipes.
Make it a great day and as always, keep it delicious! Till next time ~ much love, Connie
Through the Hidden Valley ~ Ranch Pizza
Ingredients
Ranch Dressing/Sauce:

3/4

C

mayonnaise

1/2

C

buttermilk

1

garlic clove

minced

1/2

tbsp

fresh

finely chopped parsley

1/2

tbsp

fresh

finely chopped chives

1/2

tsp

salt

Freshly ground black pepper to taste

Pizza toppings:

for 1 twelve inch pizza

1

C

mozzarella

1

large tomato

sliced

1/2

red onion

sliced thin

1/3

C

cooked

crumbled bacon

3-4

fresh chives

chopped
Instructions
Ranch Dressing:

Place all ingredients in a jar, fitted with a lid and shake vigorously to combine. Refrigerate until needed.

Ranch Pizza:

Spread 1/2 cup ranch dressing over 12 inch pizza crust. Sprinkle cheese on top and dress with toppings.

Bake in a 425 degree F. oven until the cheese is melted and crust is golden brown.
Notes
Recipe by: Connie Murray @Happybellyfoodie.com