Ever read the ingredient list on a bottle of your favorite coffee creamer? Well I did and I wasn't impressed. Let's fix that!
Making your own dairy-free coffee creamer is fairly simple. If you're a soy fan, you'll love this homemade soy milk recipe.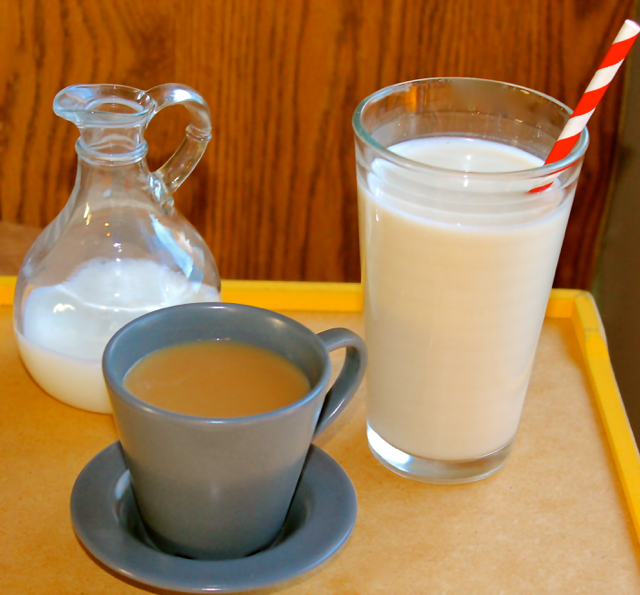 Soy gets a pretty bad rap these days, considering all the concerns about GMO's. A whopping 93 percent of America's soy crop is genetically modified, coming in second place behind corn. And don't be fooled by the various names it is disguised as, such as hydrogenated oil, lecithin, emulsifiers, tocopherol or proteins.
I know, you just grabbed a product from your kitchen and read the label. It's scary, isn't it?
Never fear foodie friends, there is a better, cleaner choice. Make your own products from organic soy beans. Yes, it does take away from the convenience of just running to the store and picking up your favorites but if you're concerned, like me it's worth learning the how-to's.
Really, it's not that difficult to soak beans. I've got one cup of organic soy beans here and that'll make four cups of soy milk or two cups of my favorite coffee creamer.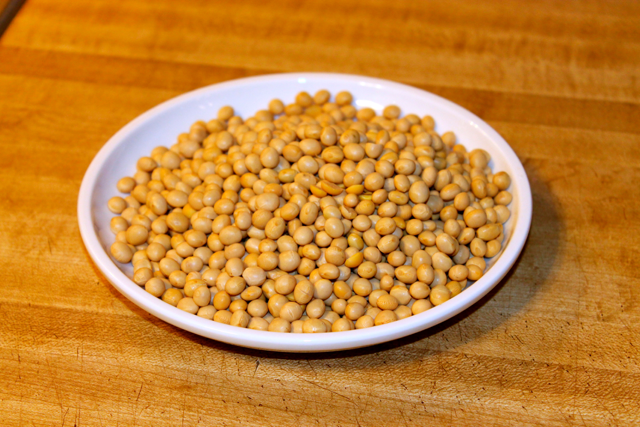 After you soak the beans over night, the skins will loosen. Just rinse them and pour more water over them. Agitate the beans in the water and remove the loose skins. Then drain them again.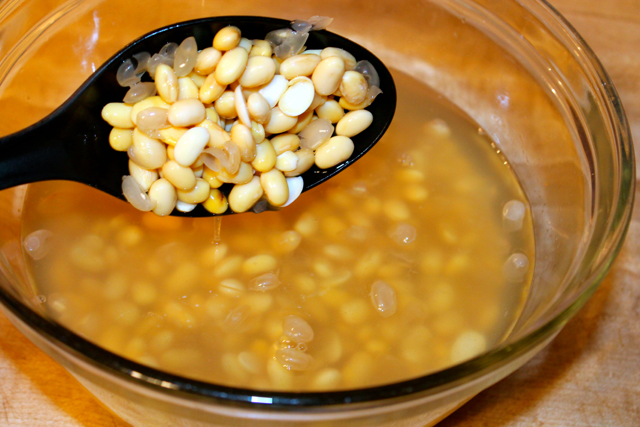 Place the beans in your food processor or blender with some clean water and process them for 3 to 5 minutes.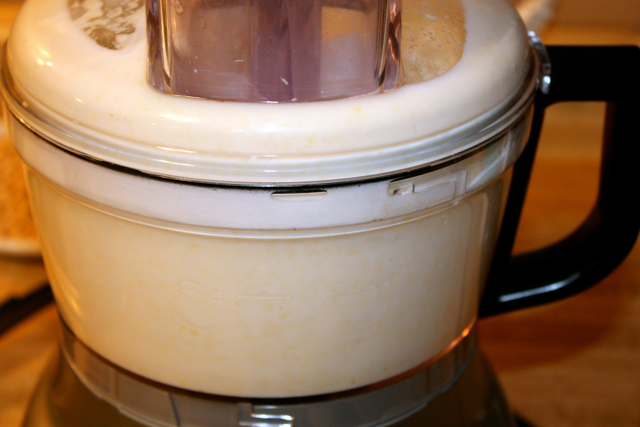 Pour the mixture into a bowl lined with clean cheese cloth and strain the liquid from the pulp.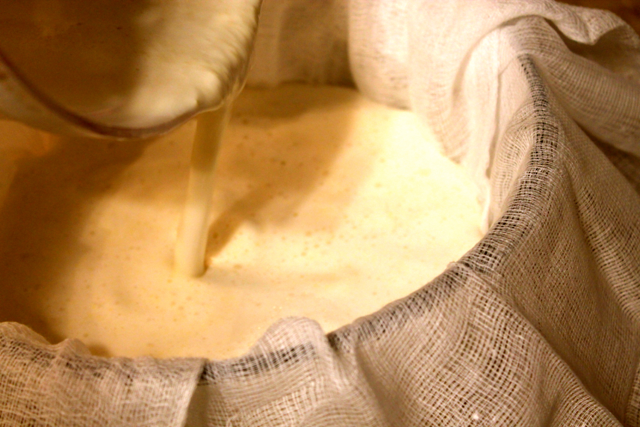 Keep that pulp (also known as "okara") for another use because it still has some great, healthy stuff like protein and fiber in it.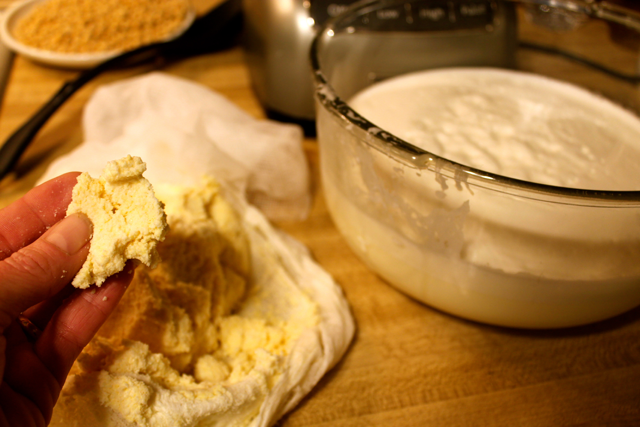 After you have all the pulp removed from the freshly squeezed milk, you'll need to simmer it down to thicken and cook out the plant-y taste. Just bring it to a boil and then turn the heat down to low. Let it cook, stirring occasionally for about 45 minutes.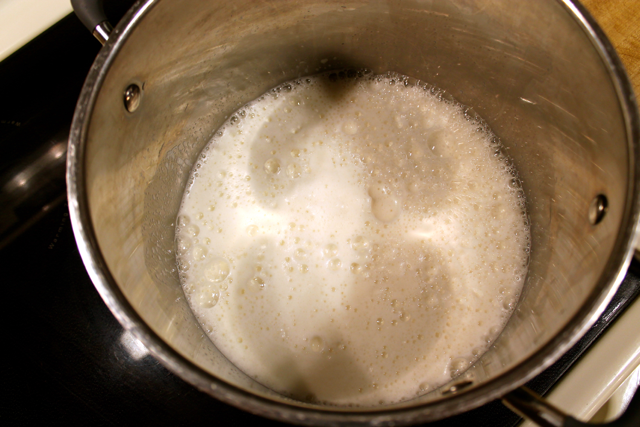 One cup of dry soy beans to five cups of water makes about four cups fresh, clean soy milk. To sweeten it up and give it a little flavor, just add your favorite sweetener, like agave nectar, honey or maple syrup. (depending on your taste) A little vanilla is terrific, too.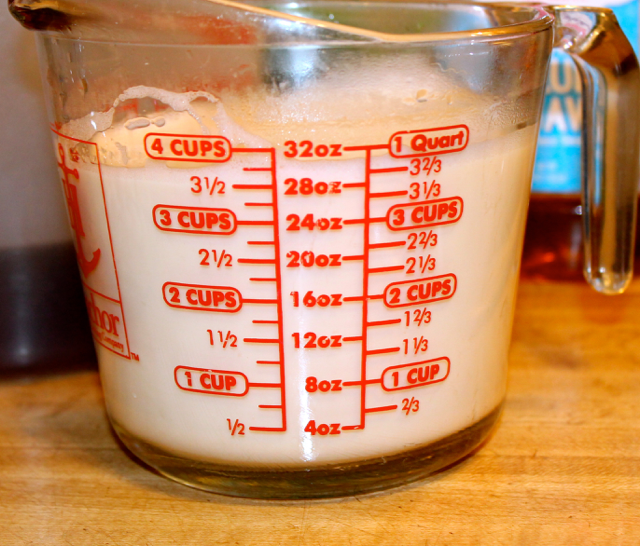 For making creamer, you'll simply cook the soy milk down a second time. Just place the milk in a sauce pan and let it simmer until it reduces to about half. (Depending on your thickness preference.) Add your favorite flavors, using extracts like vanilla, hazelnut or almond and a little more sweetener.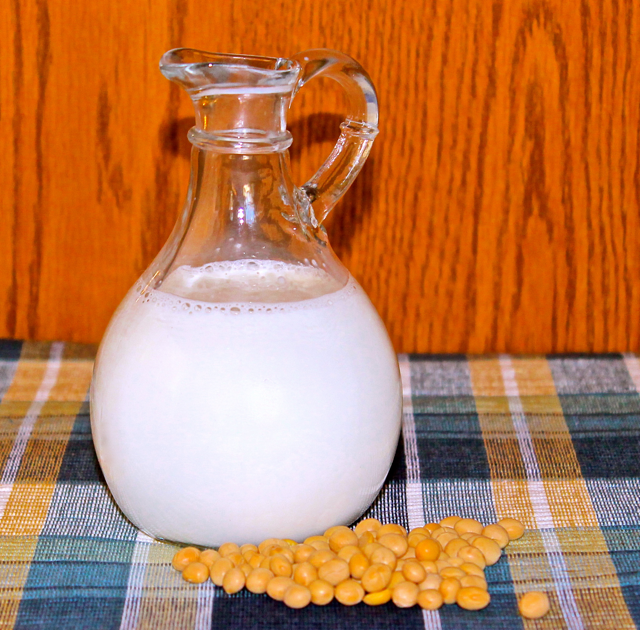 I have to giggle here a little because learning how to make my own milks from things like soy beans and nuts is fun for a foodie like me but it also kind of reminds me of prepping for days of doom. (I'm actually picturing a Zombie Apocalypse)  Well, if you consider the concerns about what's in the products you buy for convenience and read all the phony bologna that goes into those products like I do, it does feel like doom.
Making your own is not only satisfying in the foodie accomplishment arena, it lays those worries of "what's in my food" to rest. And to that, I shout a resounding YES!
Have a fabulous day and as always, keep it delicious!
Till next time ~ much love, Connie
A Cleaner Coffee Creamer ~ Homemade Soy Milk
Ingredients
Soy Milk:

1

C

organic

dry soy beans

5

C

filtered water

more for soaking and rinsing

1

tbsp

agave nectar

1

tsp

vanilla extract

optional

Soy Creamer:

4

C

homemade soy milk

1

tsp

vanilla extract

optional

1

tbsp

agave syrup
Instructions
Soak the soy beans in filtered water over night. (at least 8 hours) Rinse with clean water and cover with more water. Agitate the beans to loosen skins. Remove skins and drain.

Place the beans in a food processor with 2 1/2 cups water and process for 3-5 minutes.

Line a large bowl with cheese cloth and pour the mixture in. Pour the rest of the water (2 1/2 cups) over the mixture.

Strain and squeeze all the liquid from the soy beans. Save the pulp (okara) for another use.

Place the beans in a large sauce pan and bring to a boil over med/high heat. Turn the heat to low and allow the mixture to simmer for about 45 minutes. Stir the mixture occasionally while cooking.

Add the agave and vanilla and mix. Chill and serve.

Soy Creamer:

Place 2 cups of the homemade soy milk in a medium sauce pan.

Simmer on low until reduced by half. Add the vanilla and agave and mix. Chill and serve.
Notes
Recipe by: Connie Murray @Happybellyfoodie.com