Creamy Scalloped Potatoes
Who doesn't want a dreamy, warm bowl full of comfort? This dish is just that. Tender potatoes baked oh so perfectly in a creamy mixture with that little bit of crisp panko breadcrumb on top, YUM! Did I mention they're creamy?
Just when you thought you had the best of your beloved potato, along comes a new version that sweeps you off your feet.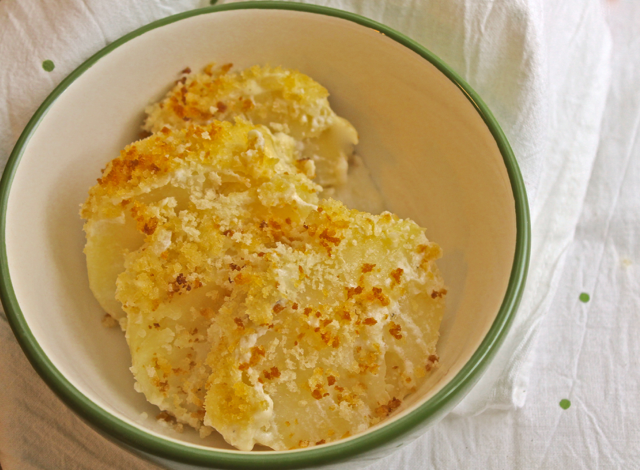 I was all set to make some delicious mashed potatoes to go with my meatloaf dinner and I thought perhaps a change might be good.
Plus, I got this spiralizer gadget from Santa and to be honest with you, I really wanted to play. (foodies and their toys, I know..)
Scalloped potatoes seemed like the perfect thing to make, so here we are.
Yep. In January. Eating creamy scalloped potatoes. Because, well, just because.
As decadent as they may seem,  the ingredients are pretty simple. To make them, you'll need some onion, chicken broth, a bit of melted butter, sour cream, salt and pepper, flour and panko bread crumbs. Oh, and potatoes, too. Don't forget the potatoes 😉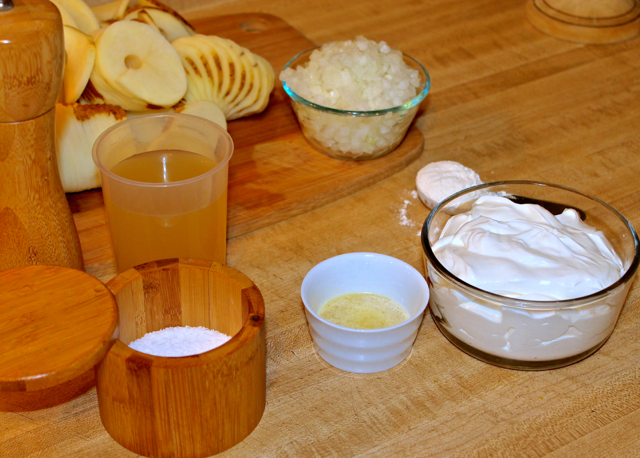 Arrange the thinly sliced (or fancy spiralized) potatoes in a well buttered casserole dish. Combine the rest of the ingredients, except the panko breadcrumbs and pour over the potatoes.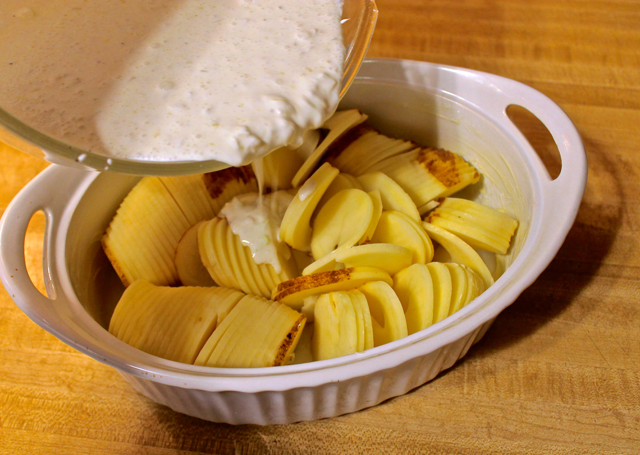 Cover the dish with foil and bake in the oven at 395 degrees for about 45 minutes.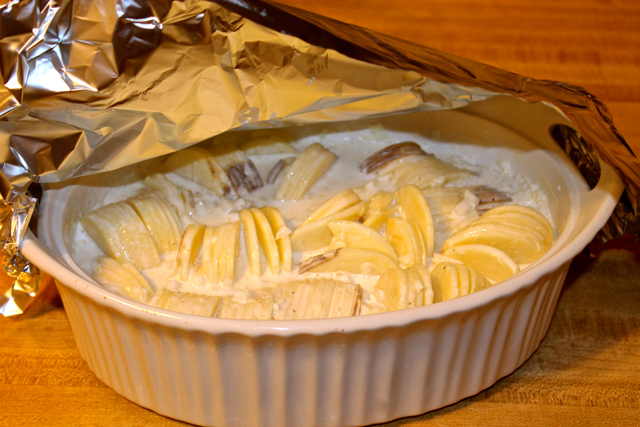 Remove the foil and sprinkle the breadcrumbs on top.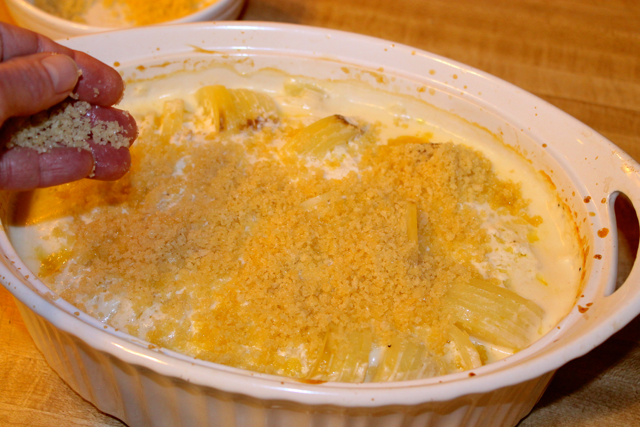 Place back in the oven until golden brown. (careful not to burn the top like I nearly did..)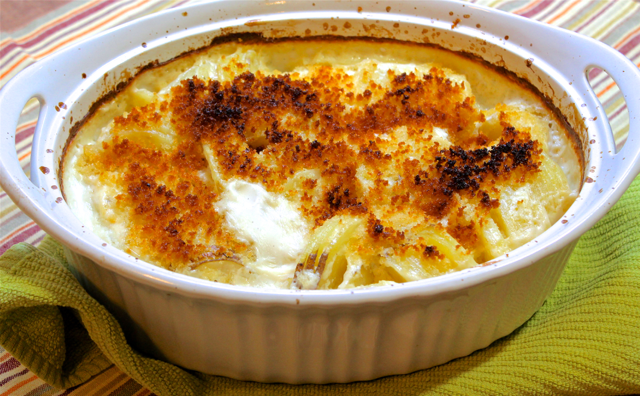 These actually worked out great with the meatloaf because they were done about the same time. And yes, they were really scrumptious!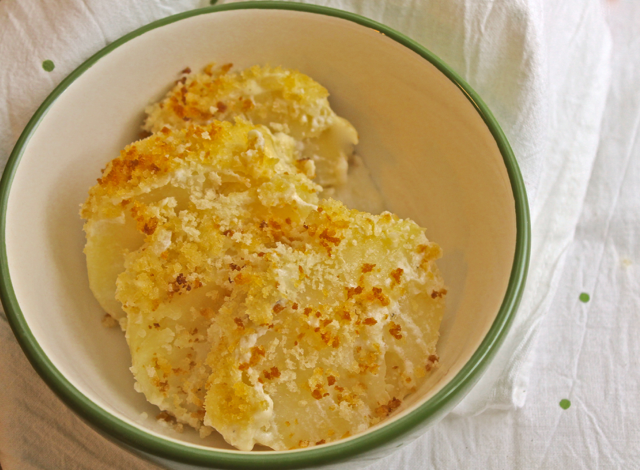 Traditionally, or at least according to the cookbooks I have on my shelf, scalloped potatoes are made with milk. They're good like that but I figure if you're going for creamy, sour cream (<–that's my homemade version) is WAY better. Don't you think?
I do hope you'll enjoy this recipe next time you're looking to dress your potatoes up. I'm pretty sure it'll make you and your crew smile.
Have a beautiful day and as always, keep it delicious!
Till next time ~ much love, Connie
Creamy Scalloped Potatoes
Ingredients
2

lbs

potatoes

peeled and sliced thin

1 1/2

C

sour cream

1

C

chicken broth or stock

1

C

onion

diced

1

tbsp

melted butter

1

tbsp

flour

1

tsp

salt

1/8

tsp

freshly ground pepper

1/2

C

panko bread crumbs

1

tbsp

melted butter
Instructions
Preheat oven to 395 degrees F.

Arrange potatoes in a well buttered 2-quart casserole dish.

Combine the sour cream, chicken stock, onion, butter, flour, salt and pepper.

Pour the mixture over the potatoes.

Cover with foil.

Bake for 45 minutes or until the potatoes are fork tender.

Combine the panko breadcrumbs with the tablespoon of melted butter.

Sprinkle over the potatoes and place back in the oven uncovered until golden brown.

Total cooking time is about 55 minutes.
Notes
Recipe By: Connie Murray @Happybellyfoodie.com