"Heaven.. is right here honey."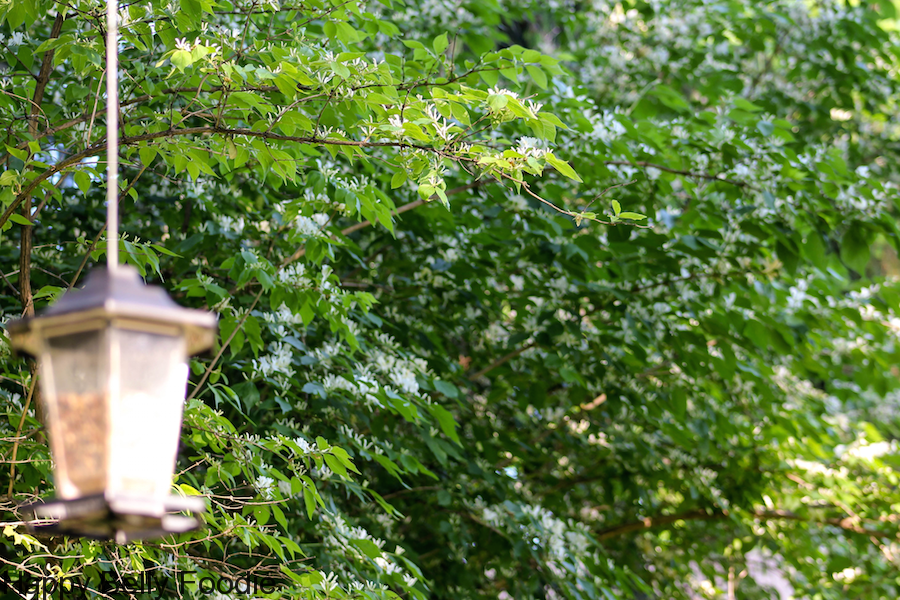 A very dear friend of mine who was like a second Mom to me once told me that. She said, "Just look around you. Do you see all this? You might have rough days but all you have to do is turn your head to see Heaven because it is right here, honey."
Though she's not with us physically anymore, I'll never forget her words and I feel her presence all the time. I am so grateful for beautiful people like her.
Just yesterday, I walked outside and the overwhelming perfume of honeysuckle was heavy in the morning air. It just took me away and filled me with a sense of delight I can hardly describe. Every time I see flowers blooming, hear birds singing and smell the sweetness of it all, I think to myself, she was right. Heaven is here.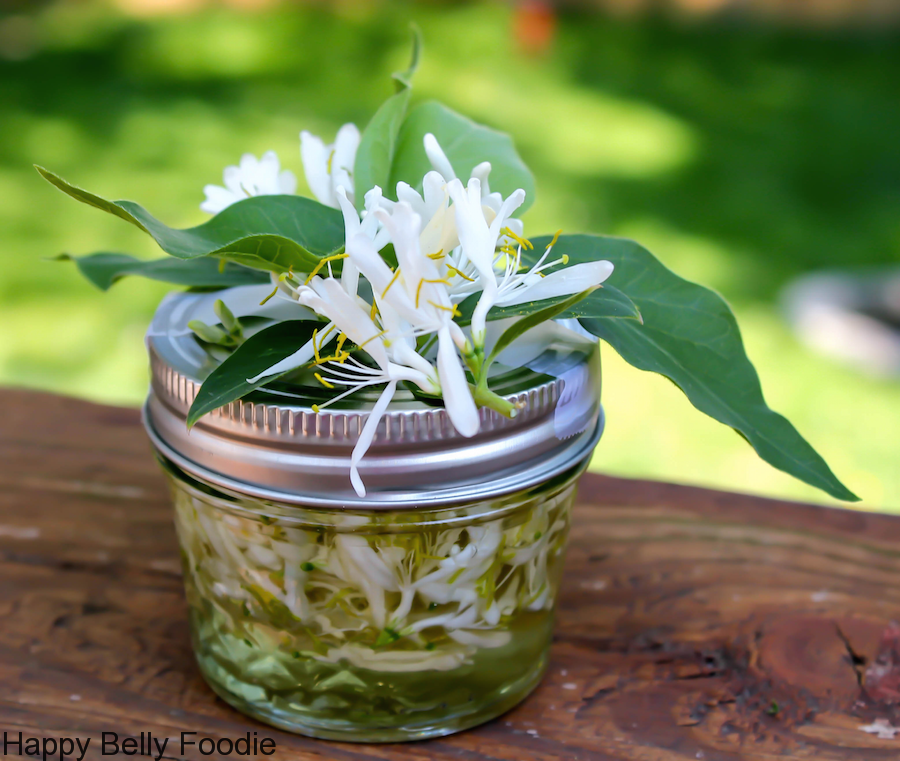 In honor of Mother's day, I wanted to post a recipe that could be made as a gift to celebrate all the beautiful people that wear the title, "Mom." That includes men who play both Mom and Dad roles. Those that mother a rescued dog or cat or those that are like a second Mother to a friend also deserve recognition.
Being a Mother is one of the toughest yet most rewarding jobs one could ever take on. I think that taking the time to make something special is a perfect way to show appreciation for everything Moms do. This little gift will certainly put a smile on your loved one's face. I can't wait to surprise my Mom with this and a few other things I've made for her. (Shhhh.. don't tell!)
Here in Northern Kentucky, honeysuckle is in full bloom and it came in perfect timing for Mother's day. There is no shortage of it either. This stuff is EVERYWHERE! If you don't have some in your own backyard, I'm positive that anyone who does will gladly share. It's actually one of the most invasive plants we have.  So, why not take advantage of the abundance?
I just took a few branches off of a honeysuckle bush that's in the corner of my backyard and parked by happy heiny on my deck with the dogs. It does take a while to pluck the blooms but it's not any more difficult than snapping green beans. Quite relaxing.
The actual making the syrup part only takes a few minutes. The blooms will look kind of crappy after you've steeped them in the liquid overnight. So after you strain the syrup and discard the blooms, you can put a few fresh ones in the jar to make it look pretty again.
For the decoration on top, secure a small switch of the honeysuckle branch with a piece of tape. Go ahead and decorate a jar for yourself while you're at it. You deserve it too. 😉 Btw, this recipe will make enough syrup to fill four 4oz jars.
I do hope you'll have a beautiful Saturday and perhaps make some delicious honeysuckle syrup. It's terrific for iced tea! There's plenty of time to surprise Mom with some tomorrow, too! Till next time ~ much love, Connie
Heavenly Honeysuckle Syrup ~ A Mother's day gift
Ingredients
2

C

water

1 1/2

C

sugar

4

C

honeysuckle blossoms
Instructions
Heat the water until it's just about to boil in a medium sauce pan. Whisk in the sugar until it's dissolved.

Place the honeysuckle blossoms in a large canning jar. Pour the sugar water on top. Seal the jar with a lid and band and place in the refrigerator for 24 hours.

Strain the liquid through a fine wire mesh sieve and discard the blossoms.

Use the syrup to sweeten beverages, sauces, dressings etc.

Store any unused portion in the refrigerator.
Notes
Recipe by: Connie Murray @happybellyfoodie.com