Kefir Recipes ~ Potato salad without Mayo
Put a little culture in your life with Kefir. Your summertime favorite just got a little healthier!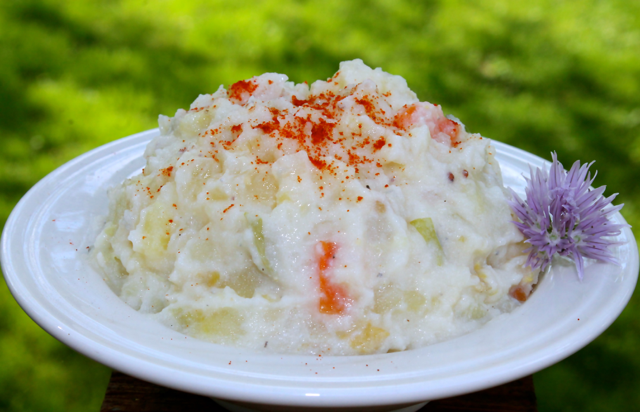 Of course I had to make something other than smoothies with my newly found love. Kefir is such a wonderfully versatile ingredient!
We love the smoothies we're having for breakfast every morning and just about any fruit tastes great in them!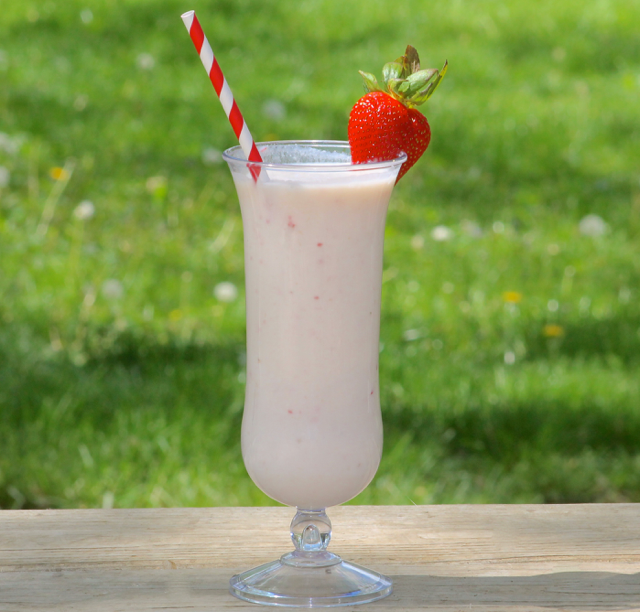 Like any foodie, I want more out of my hard work and efforts. I'm sure if you're into making your own kefir, you do too. Even if you're not making your own, you can still have all these wonderful dishes with store bought brands. I will say that making it yourself will save you some money and that's always a plus.
Here's a couple of things I've done with my finished kefir so far.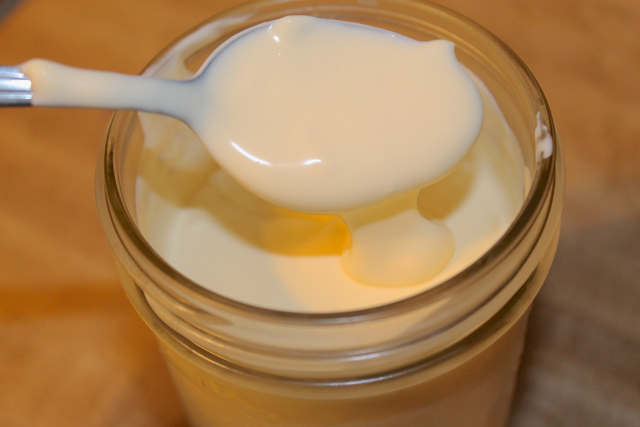 Sour Cream ~ Add one tbsp finished kefir to 1 C heavy whipping cream. Allow to sit at room temp for 24 hours. Stir and refrigerate until ready for use.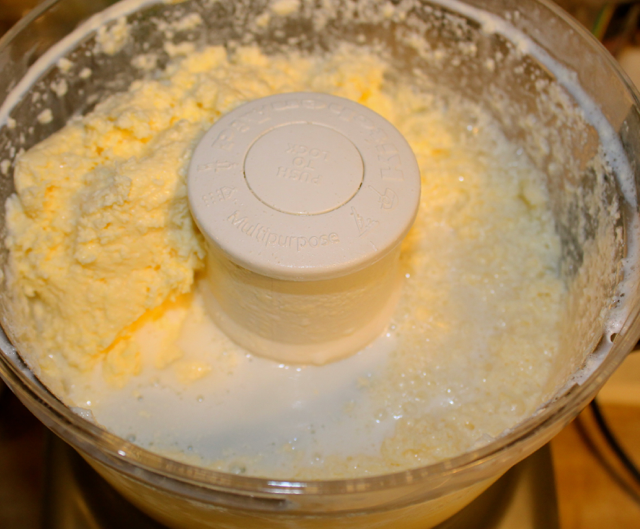 Kefir Cultured Butter ~ Add 2 tbsp finished kefir to 2 C heavy whipping cream. Allow to sit in warm place 24 hours. Refrigerate till cold. Process in food processor until whey separates. Strain, rinse with filtered water until the water runs clear. Press all the liquid out and refrigerate until ready to use.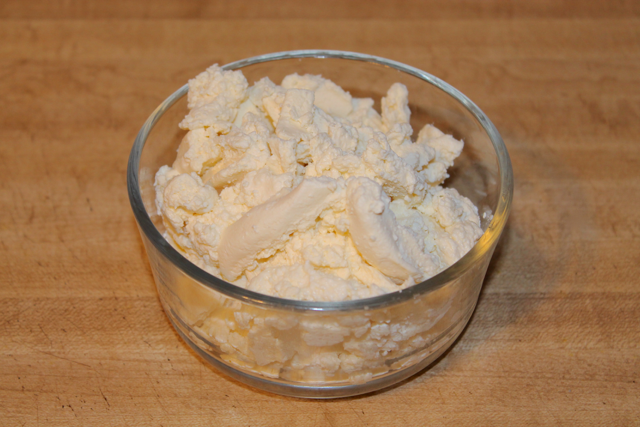 Kefir Cheese (similar to cream cheese) ~ Place kefir in a bowl, lined with a cheese cloth or tight weaved cloth. Hang to strain whey for 24 hours. Remove from cloth and refrigerate until ready to use.
I've also made my own cultured Buttermilk (not pictured here) by placing 2 tbsp of the finished kefir in 2 C of whole milk and allowing it to sit on the counter for 24 hours.
There's so many possibilities for recipes with kefir. I'm just getting started and there's a great cause for it all. Getting more good probiotics in your diet really does do a body good!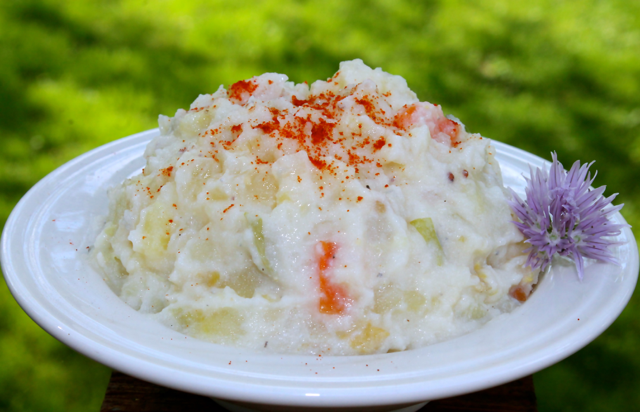 The potato salad was just a hair brained idea I came up with that happened to turn out fabulous. The thing I liked so much about it, aside from the fact that it's got the good probiotics in it, is that it has a much lighter mouth feel. Traditional, made with mayo potato salad can be a bit heavy on the tongue and on the calories.
Really, the only difference in my original recipe and this is that the mayo gets replace with kefir. I didn't use hard boiled eggs in this recipe either but probably will next time.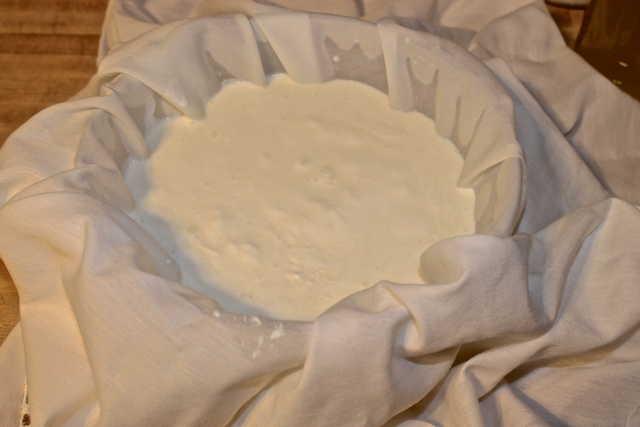 Straight kefir is too thin to use as is, so you'll have to strain some of the whey off before you mix it in. Simply place the kefir in a bowl that's lined with a cloth.
Tie the cloth up and hang it over a bowl to strain. It only takes about 30 to 45 minutes to strain the kefir for the right consistency.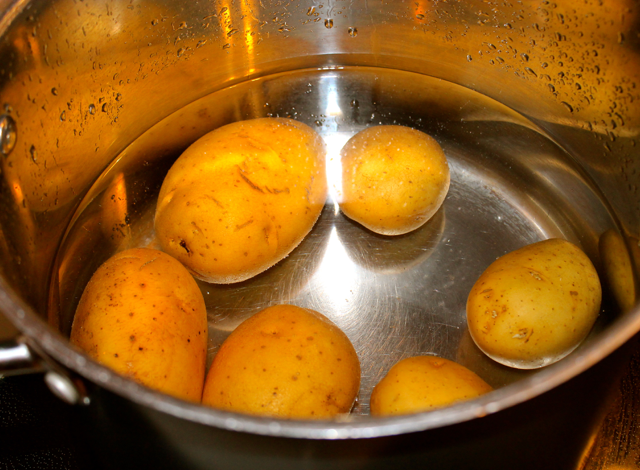 While you're waiting for the kefir to strain, go ahead and cook your potatoes. After they're soft all the way through, cool them and peel (if desired). I like a couple of carrots in my potato salad for color, so I cook a few up while I'm at it. Just dice them up after they're cooked and toss them in the mix.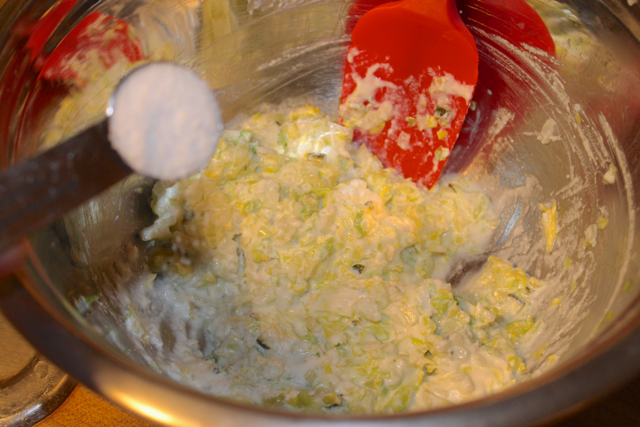 When making the dressing for the potatoes, I like to season and taste before I add them to get the flavor just right.
Everybody has their own favorite seasonings they like in potato salad. The recipe printout below is very basic and you'll want to adjust to your taste.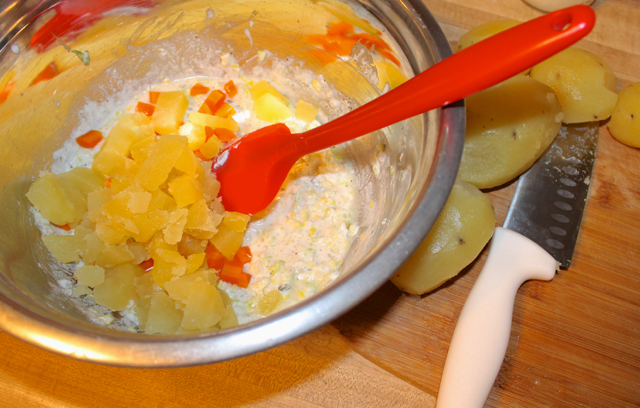 A word about using the kefir in place of the mayo: It may seem like the dressing is a bit thin at first but not to worry, after the dish marinates in the refrigerator while you're chilling it, it will thicken. Since you're not going to completely strain all the liquid out of the kefir, some of that liquid will release into the salad and give it the perfect consistency.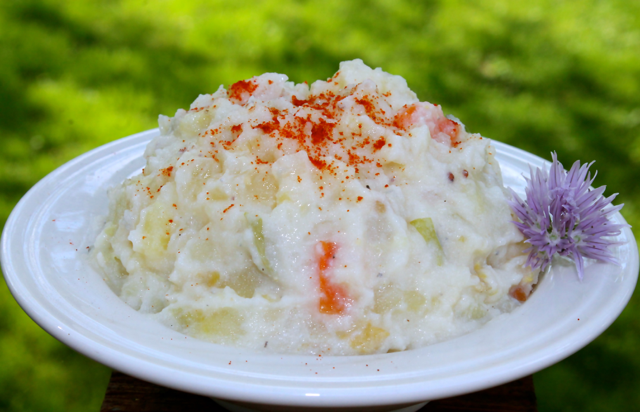 We thoroughly enjoyed this summertime favorite dish. Much to my delight, we're also enjoying all the little side kicks that I can make with my homemade kefir. What I love the most is that I know exactly what ingredients are going into my food and I know that we're getting plenty of good probiotics to boot.
If you were looking for recipes to make with your kefir, this dish is a great place to start. I hope you'll give it a try and let us know how it turns out. We'd love to hear from you!
Have a fantastic day and as always, keep it delicious!
Till next time ~ much love, Connie
Potato Salad Without Mayo ~ Kefir Recipe
Ingredients
1 1/2

C

finished kefir

6-8

medium golden potatoes

2

carrots

diced

1

small onion

diced fine

2

stalks celery

diced fine

2

tbsp

dill relish or freshly chopped pickles

2

tbsp

apple cider vinegar

1

tbsp

honey

2

tsp

spicy brown mustard

salt and freshly ground black pepper to taste
Instructions
Place the kefir in a bowl, lined with a cheese cloth or fine meshed cloth.

Tie the ends together and hang to strain off whey for 30 to 45 minutes. You're looking for a consistency a little dryer than sour cream.

In a large pot filled with cold water, cook the potatoes and carrots on med/high until completely soft.

Strain and allow to cool completely.

Peel the potatoes and dice into small bite size chunks.

Cut the carrots into bite size chunks.

In a large bowl, combine the diced onion, celery, relish, vinegar, honey and mustard.

Season the mixture with salt and freshly ground black pepper to taste.

Stir in the strained kefir.

Fold in the potatoes and carrots to dress with the mixture.

Cover and refrigerate one hour before serving.
Notes
Recipe by: Connie Murray@Happybellyfoodie.com