We may not have rainbows here in Kentucky this time of year but… wait! Or do we?
Of course we do! You just gotta know where to look. How bout a ginger spiced carrot slaw, for a rainbow?
Ever seen rainbow carrots before? You have now. 😉
These guys might look a little strange at first but trust me, they're every bit of sunshiny carrot goodness as the orange ones. And they're pretty.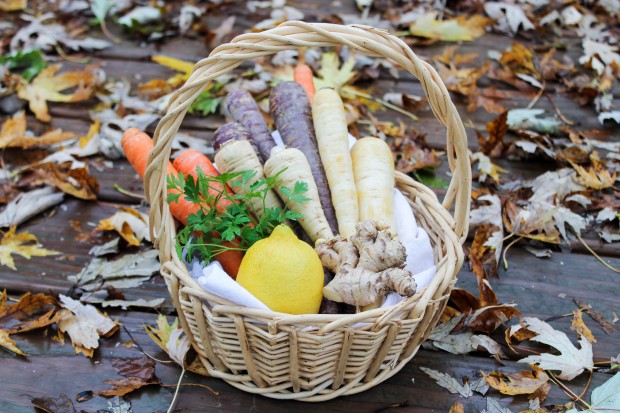 Why not make a salad, bursting full of lively flavors? Yes, I think that's a terrific idea.
Actually, I've been debating on this one for a while. When I have something as bright and beautiful as this, I like to take my time dreaming up a creation that I can share with you fine foodie folks. And since this week is all about simple sides, (and making sure we get our veggies in during the colder months) this bold celebration of carrots is a great dish to include in this week's posts.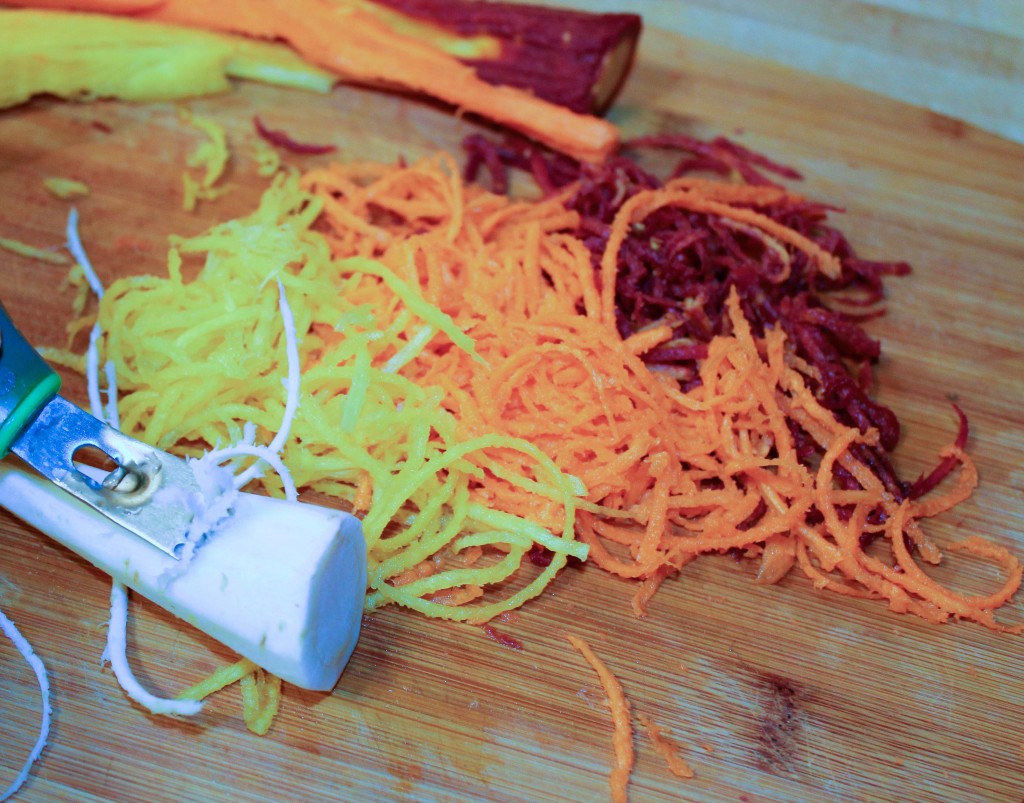 When I was considering a dressing, I knew I'd have some fresh ginger in there because it's lively. A little Chinese five-spice for character, some honey for sweet and a kick of tang from lemon works fabulously with the ginger. I'd probably put this dressing on a cabbage slaw or even use it as a marinade as well. Yep, this one is going in my back pocket.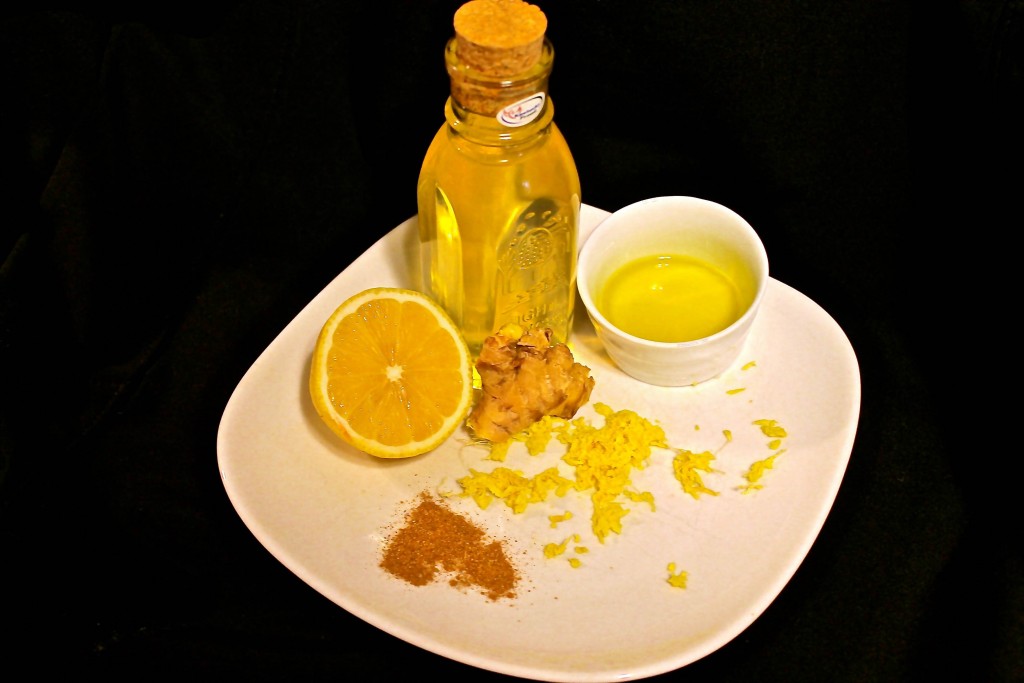 You can see that plate is bursting with sunshiny goodness but when you add the aromas of the dressing, it definitely invites you to dive in. Have it as a fabulous beginning to a nice meal or a great snack.
All those vitamins and enzymes are perfect for a healthy boost during colder months. In fact, I do believe I'll keep this one around all year long.
I hope you'll give it a try friends. Let me know how much you love it. You know where to find me.
Have a beautiful day and as always, keep it delicious!
Till next time ~ much love, Connie
Ginger Spiced Rainbow Carrot Slaw
Ingredients
The dressing:

juice from half a lemon

1/4

tsp

Chinese five-spice

1

tsp

freshly grated ginger

1

tbsp

honey

1

tbsp

extra virgin olive oil

The Salad:

3-4

organic rainbow carrots

shredded

1

tbsp

lemon zest

1

tbsp

freshly chopped parsley
Instructions
Combine all ingredients for the dressing.

Toss the salad ingredients in the dressing and serve immediately.
Notes
Recipe by: Connie Murray @Happybellyfoodie.com