What happens when a group of people come together to celebrate delicious seafood and fresh cookin? Nothing but the best of times!
What a hoot!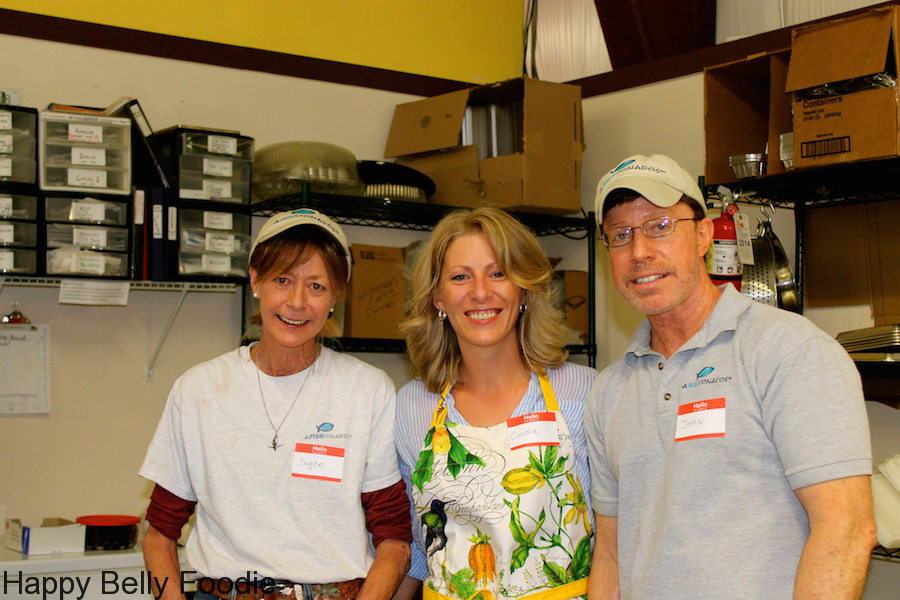 Foodie friends, meet Joyce and John of Afishionados! That's me in the middle 🙂 and this post is about a collaboration that we put together, Seafood 101 with Happy Belly Foodie's complementary side dishes. We had a great time! We met new friends, shared our cooking secrets and ate some super delicious food! Yummy!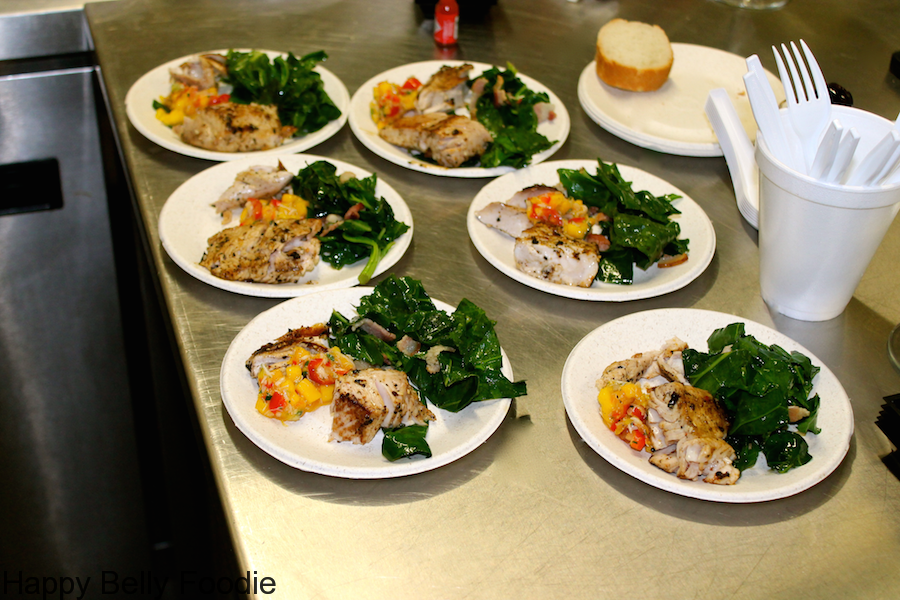 Here's two of Johns fish dishes along with his Mango Crab Dip and my sauteed collard greens.
Ain't that a great lookin group of people?
Thank you SO much for coming out to our class Nicole, Megan, Jared, Kelly, Bill and Tom!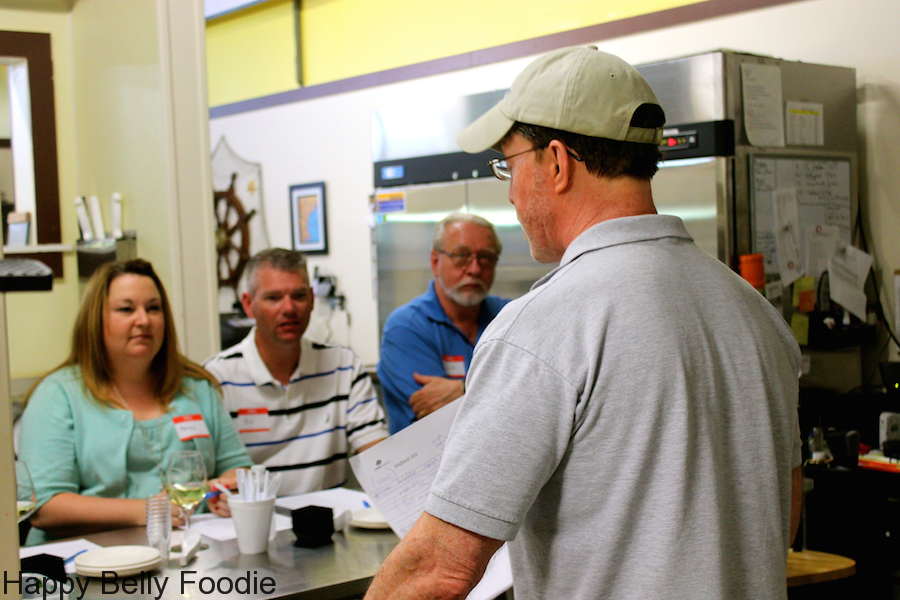 John, owner and seafood expert taught us all about oysters, clams, muscles and fish. He talked about knowing how to tell when your seafood is fresh and showed us how to cook up some fantastic dishes.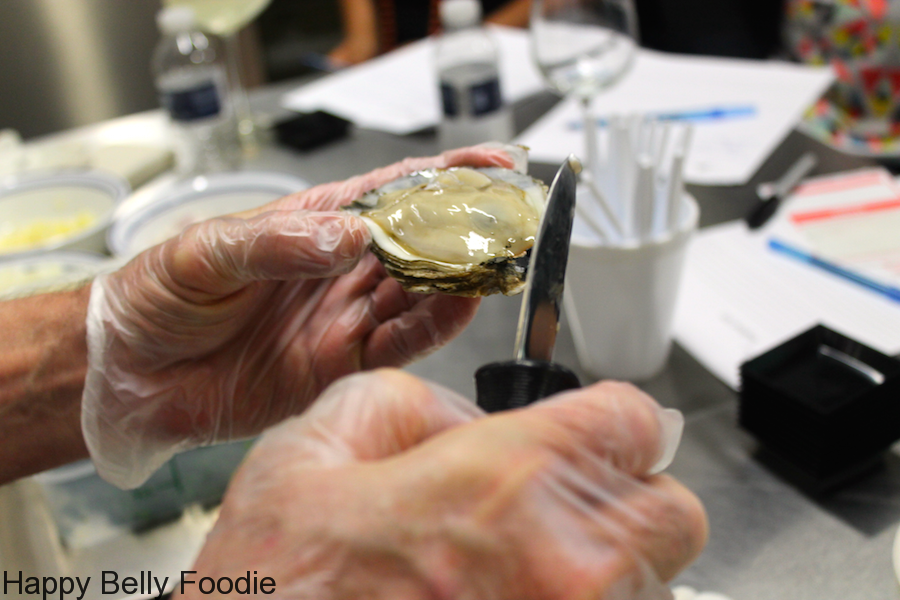 John showed us how to shuck an oyster, bake muscles and steam clams.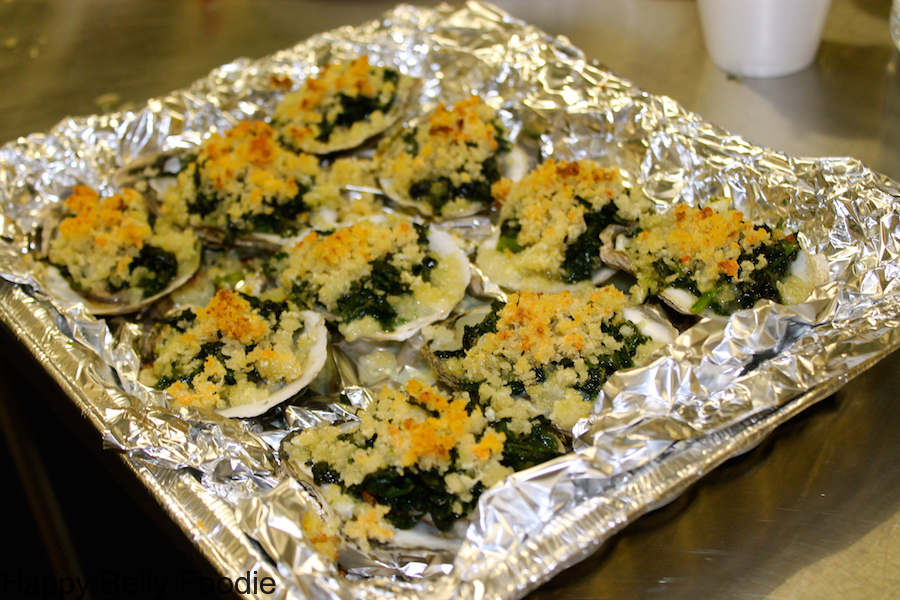 This is Oysters Rockafeller. Yummy lookin, no? It was fabulous! I can't wait to make them for myself!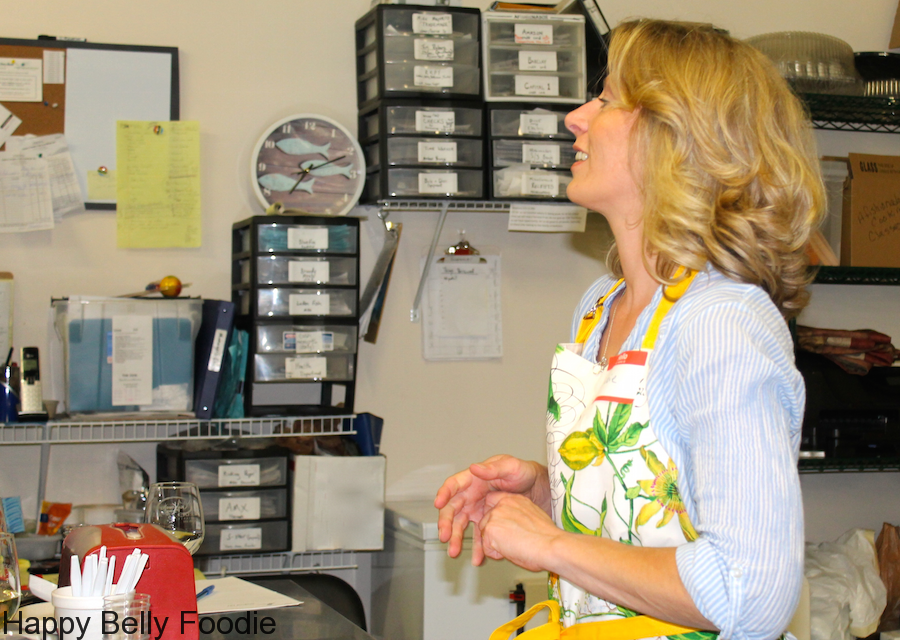 I cooked and served several appetizers, side dishes and dessert bites to go along with John's seafood and explained how to make all of them, too. And Joyce assisted both of us. (Love you Joycey! <3) What a team!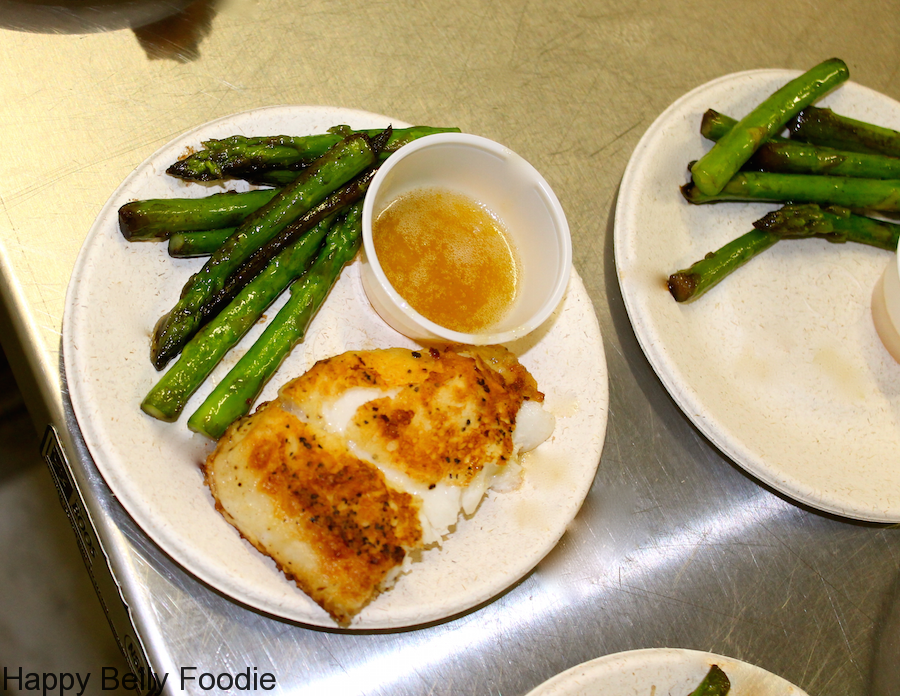 This here is John's pan seared Orange Roughy and my sauteed asparagus.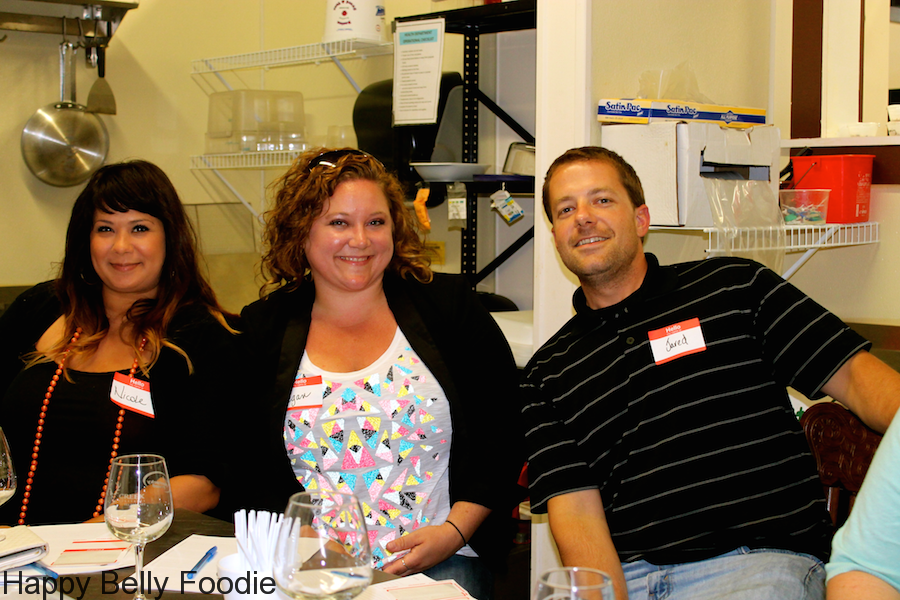 What a great bunch!
Everyone had a fantastic time with us while learning how to make lots of new dishes!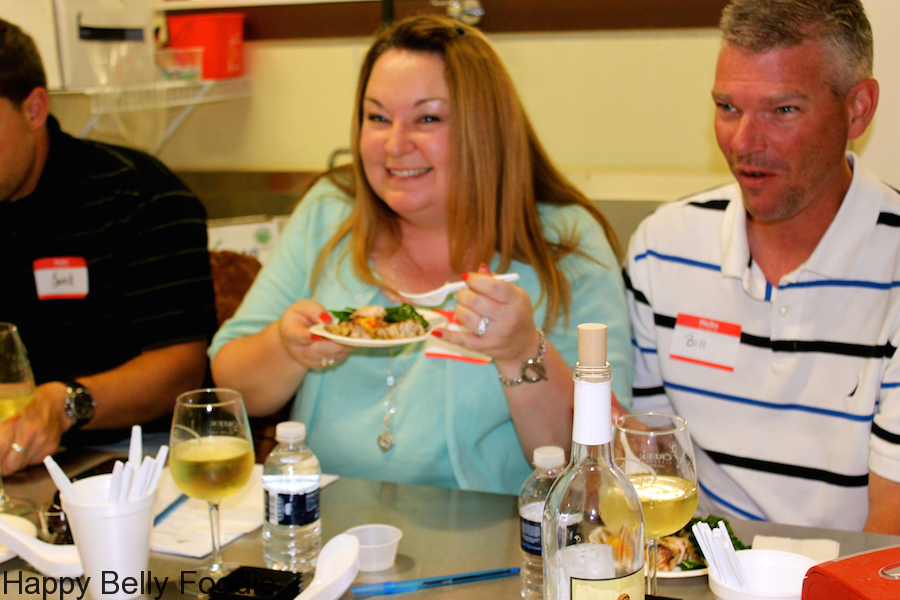 Say CHEESE Kelly and Bill!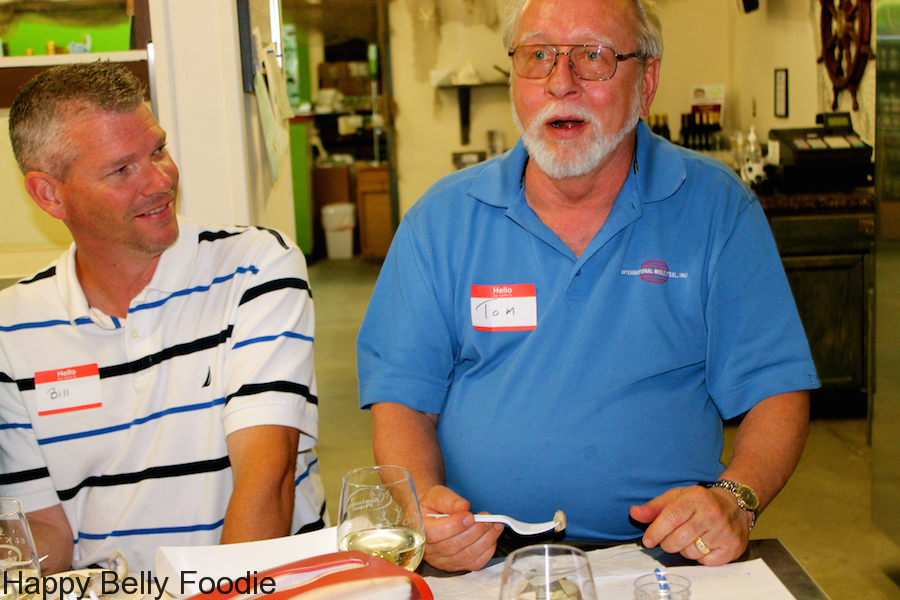 Tom really enjoyed himself!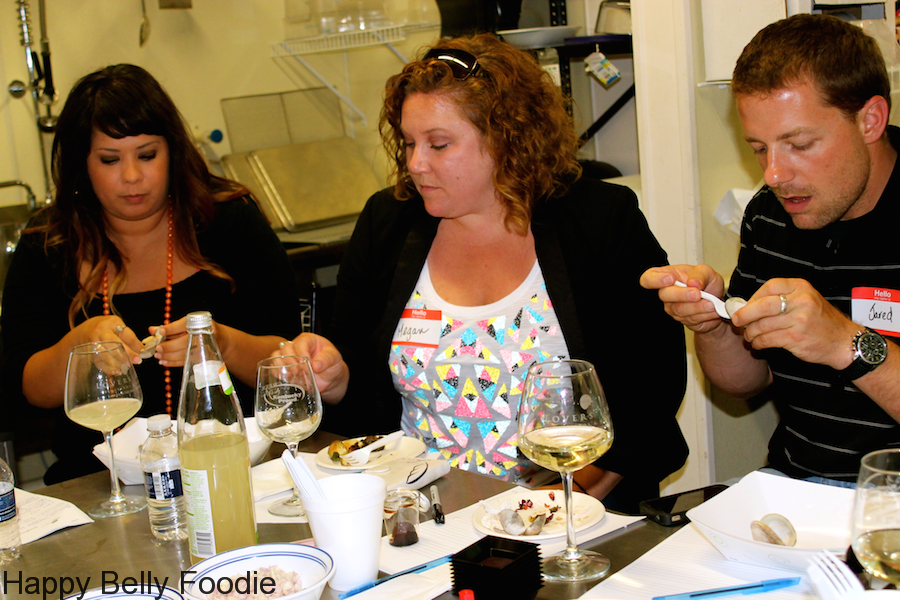 Nobody left hungry, that's for sure!!
We had a blast and I can't wait for the next class! We'll be meeting again on Saturday, June 6th at 7pm. If you wanna join us, eat some delicious food and learn how to make it all, give John a call at the shop. The number is (859) 869-4186 and here's their Facebook page for directions, Afishionados. The cost is $20 per person. Seats are limited, so hurry and make your reservations today! If you're interested in a private party for you and a group of friends, we can do that too!

If you'd like any of the recipes I made for the class, here's the links to those: Party Bites ~ Fruit n veg snack-ity-roos and fun with a pastry bag, Post to Post Links II error: No post found with slug "greens-those-complimentary-veggies-plus-bonus-sauteed-mushrooms" and Minted Melon ~ Breezy Cool.
How fun was that?!?!
Make it a great day, every day friends! In my book, nothing is impossible and life is delicious! I do hope you'll enjoy trying out any of my recipes and reading about my crazy foodie adventures!
Till next time ~ much love, Connie