A Crawfish Boil!

Ever been to a crawfish boil? Take a look and see how much fun it really is.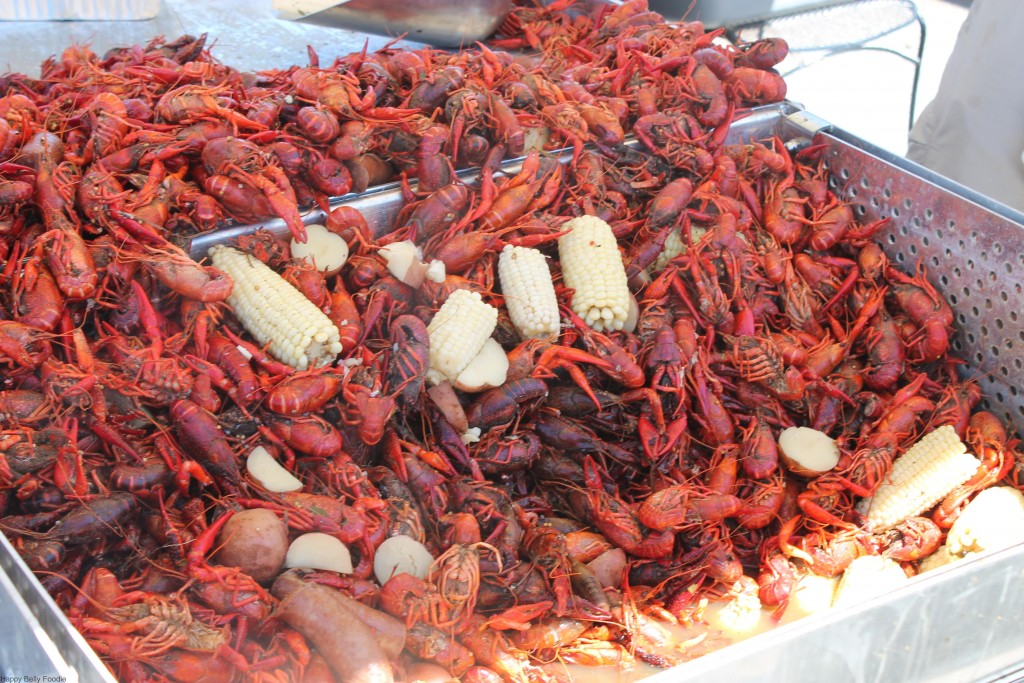 Ever seen mud bugs? You have now! 🙂
A very dear friend and local fish shop owner, John Lafontaine put this crawfish boil together with the help of a whole bunch of really great folks. We had a blast at Afishionados! John invited me to take the pictures and while I was there, I got to meet a bazillion beautiful people! Plus, I got to try a new-to-me dish and now I'm sharing it with you fine foodie folks!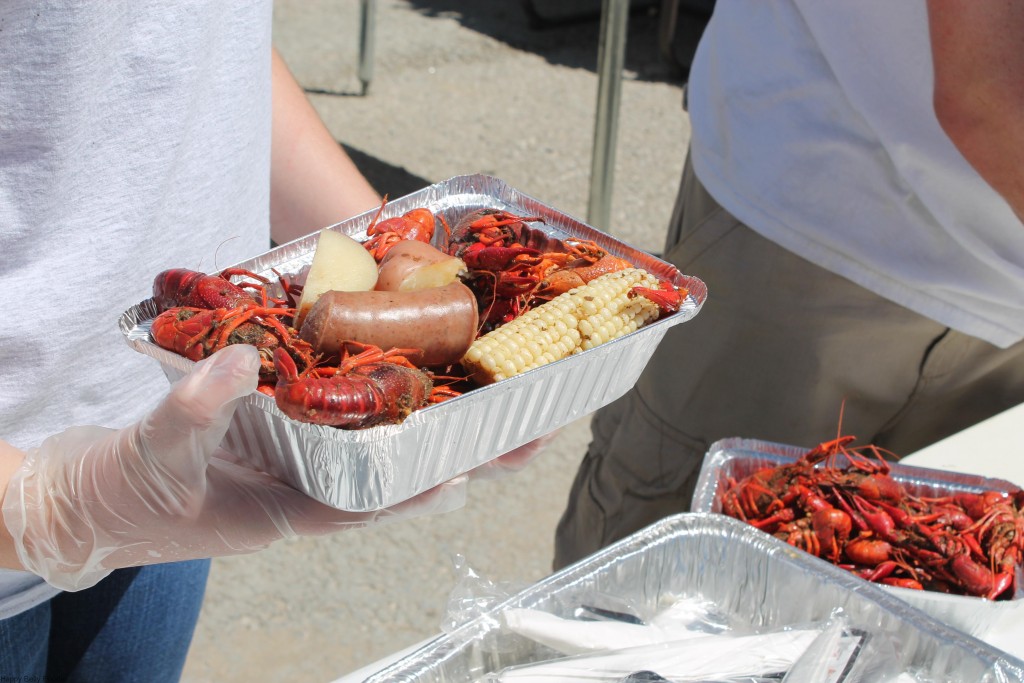 So what is a crawfish boil? Where do these little buggers come from? What do they taste like? How do you eat em?
Follow the pictures! I'm gonna tell you all about it! FUN!!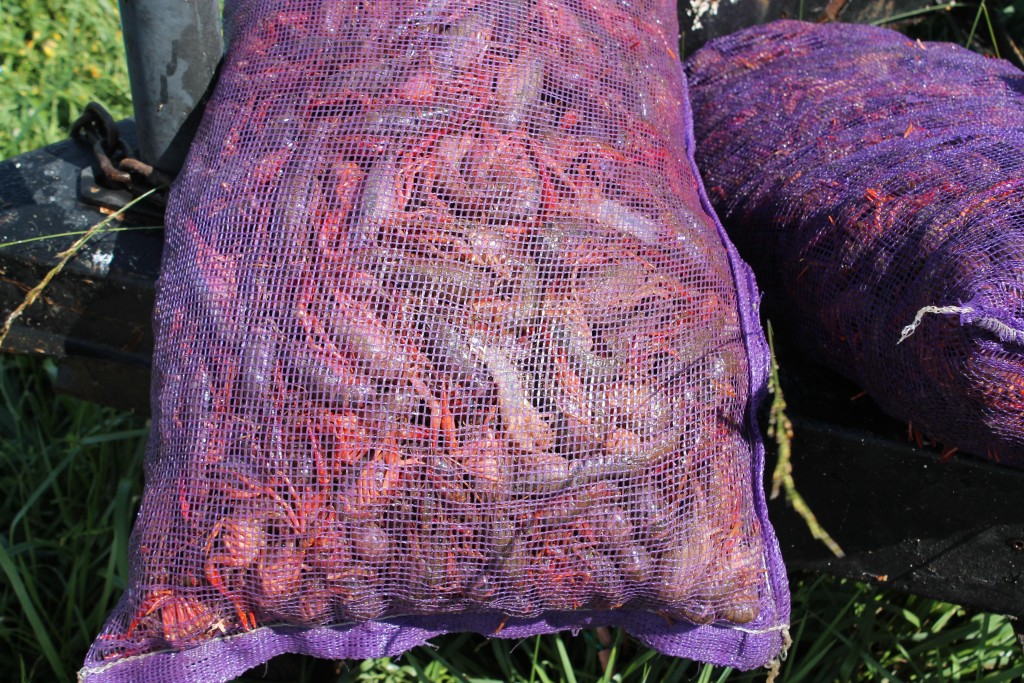 So you call a guy in Texas. Have a hundred and ninety pounds of these creepy crawlers shipped to Louisville over night.
Rent a crawfish cooker from a guy in Cincinnati that owns a restaurant called Swampwater Grill.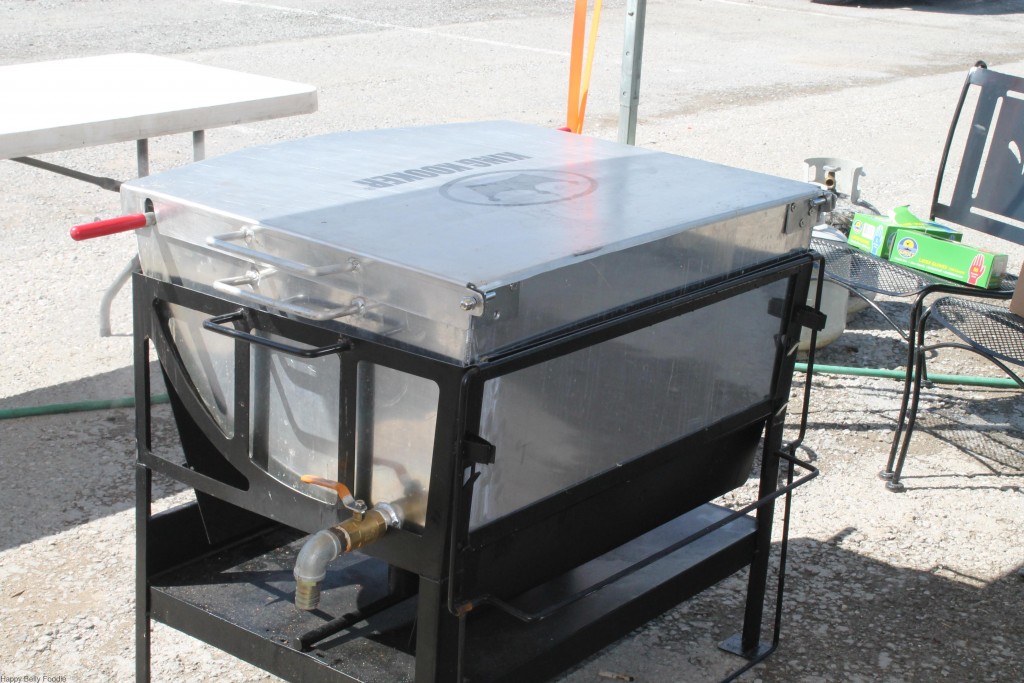 Get you some great people to help out. This here's Carter and Margaret and they worked their tooshies off along with everyone else! Say cheese!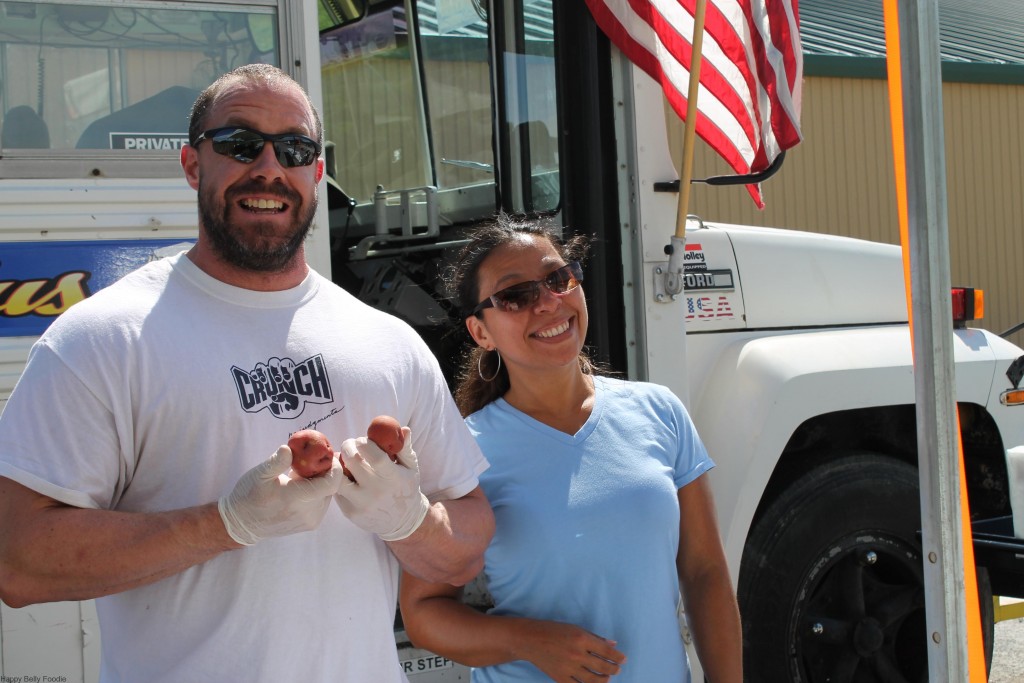 Get a couple of experts to do the cookin. This here's Chef Jim and he did a fantastic job!! Chef Scott Hummel worked behind the scenes in the shop and did a fabulous job as well!!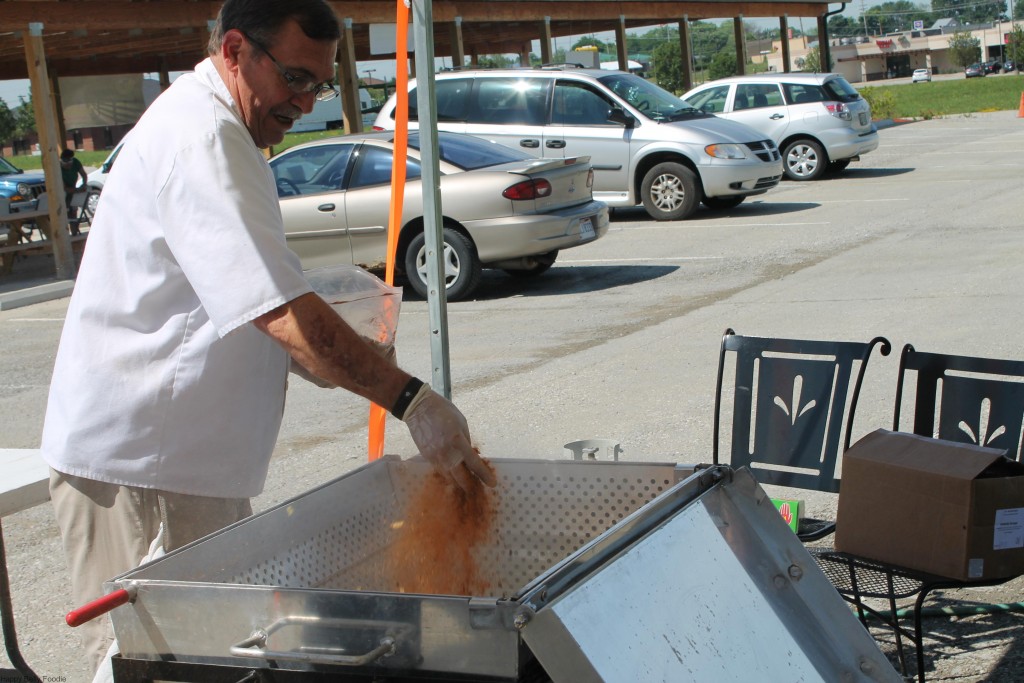 Throw some water, seasonings from Colonel De, some taters, corn and sausage in the cooker.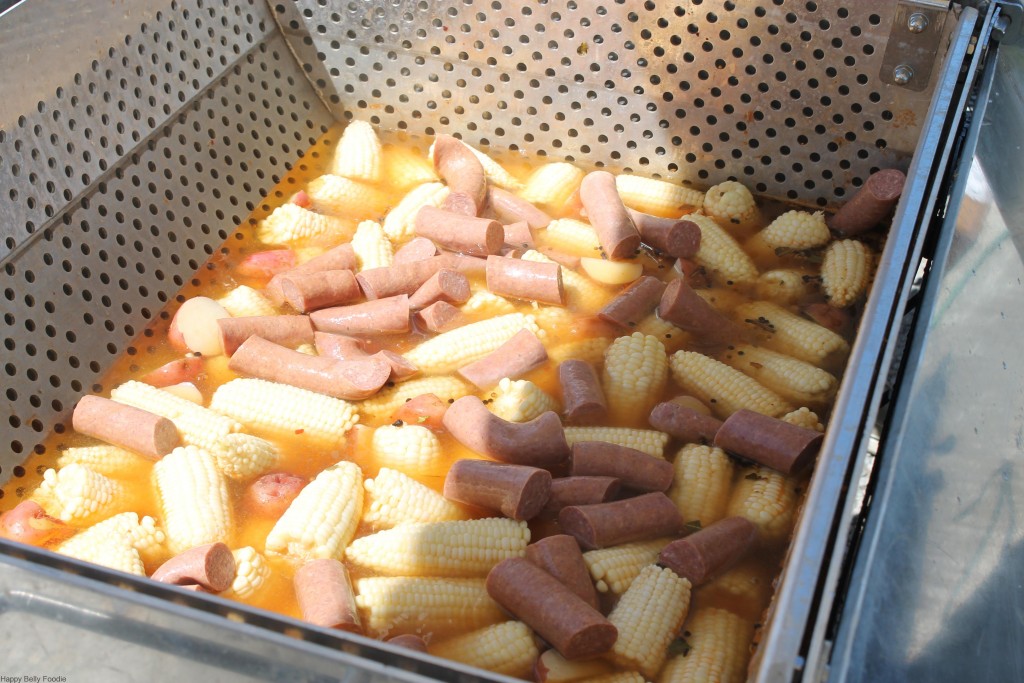 And let the suckers loose!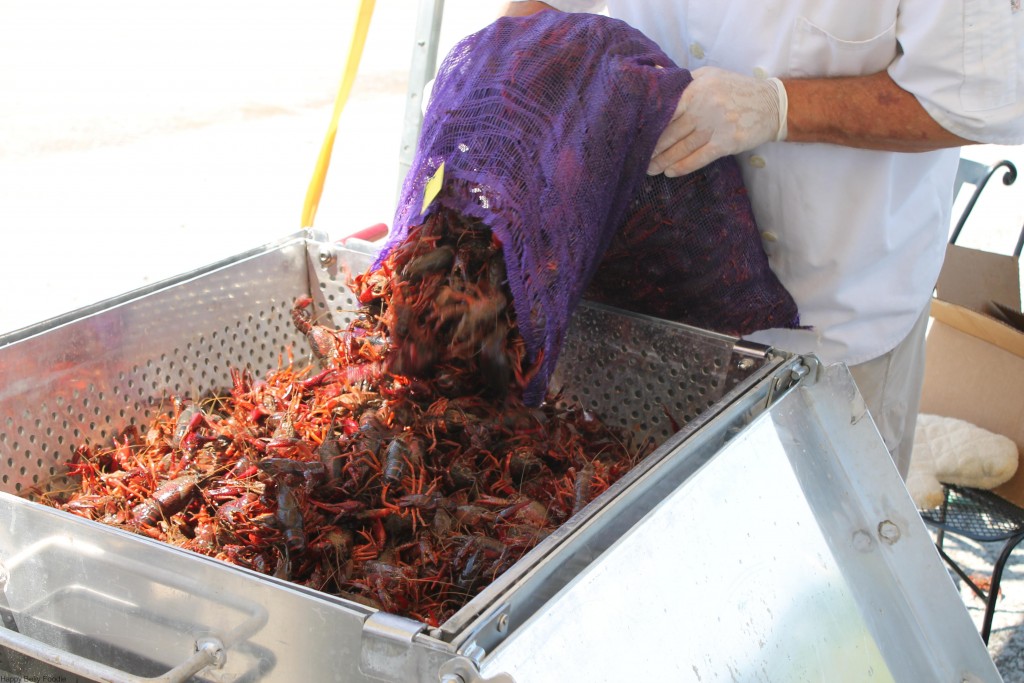 Hahahaha! They were runnin for their lives!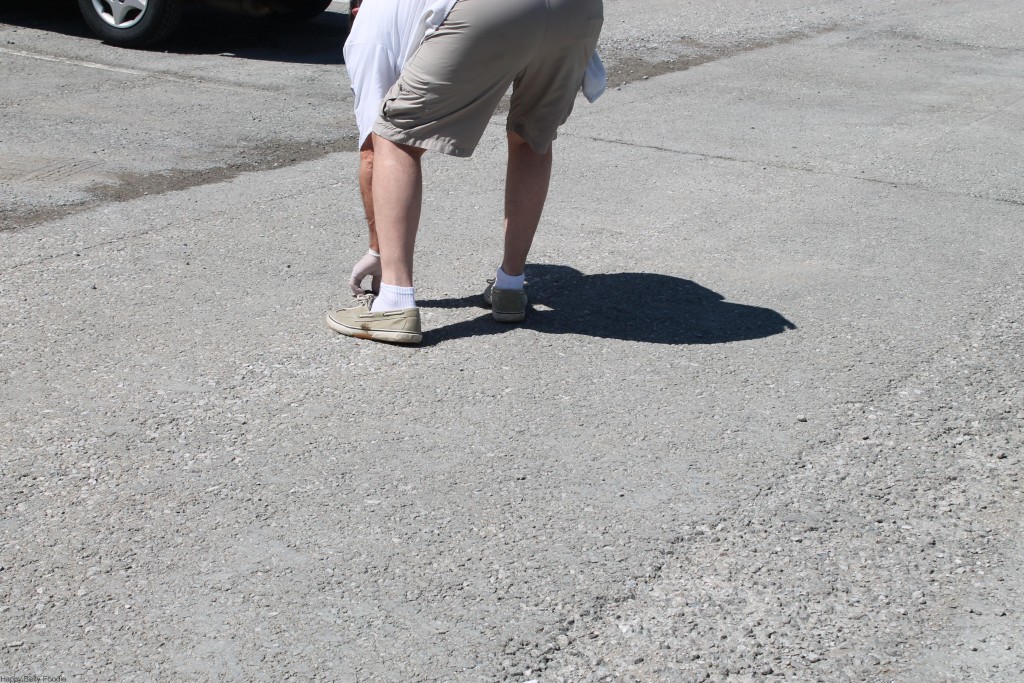 Peek-a-boo, I see you!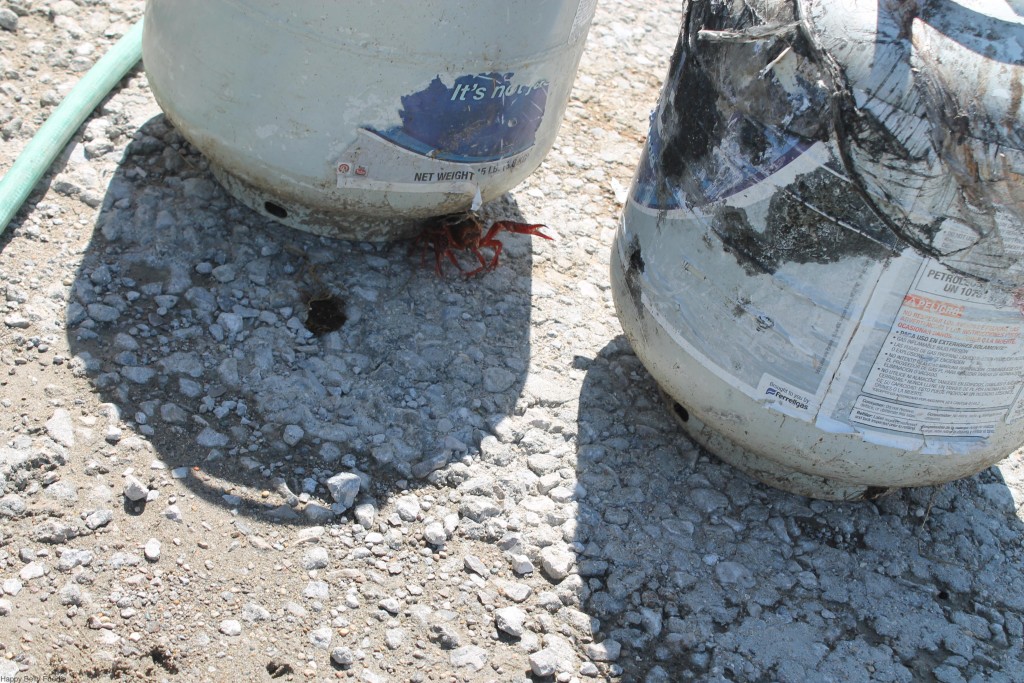 This is Jasenda, one of my partners in crime at Afishionados. She's doing a great job learning how to cook soups and such with me! She didn't wanna pick any of these lil guys up at first.. LOL neither did I!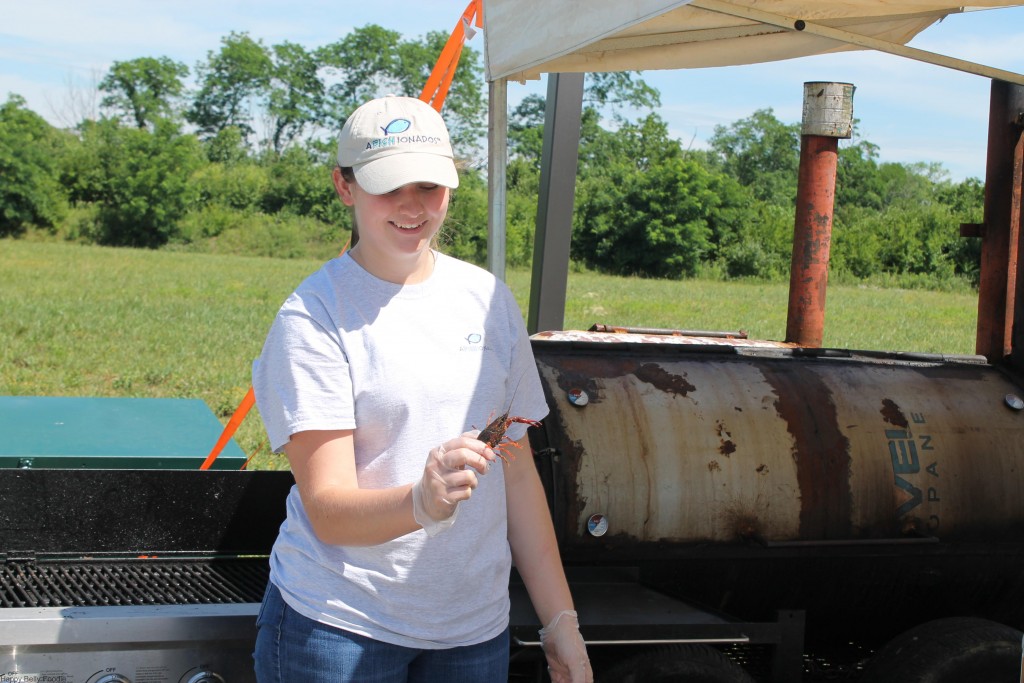 Even Superman was flabbergasted!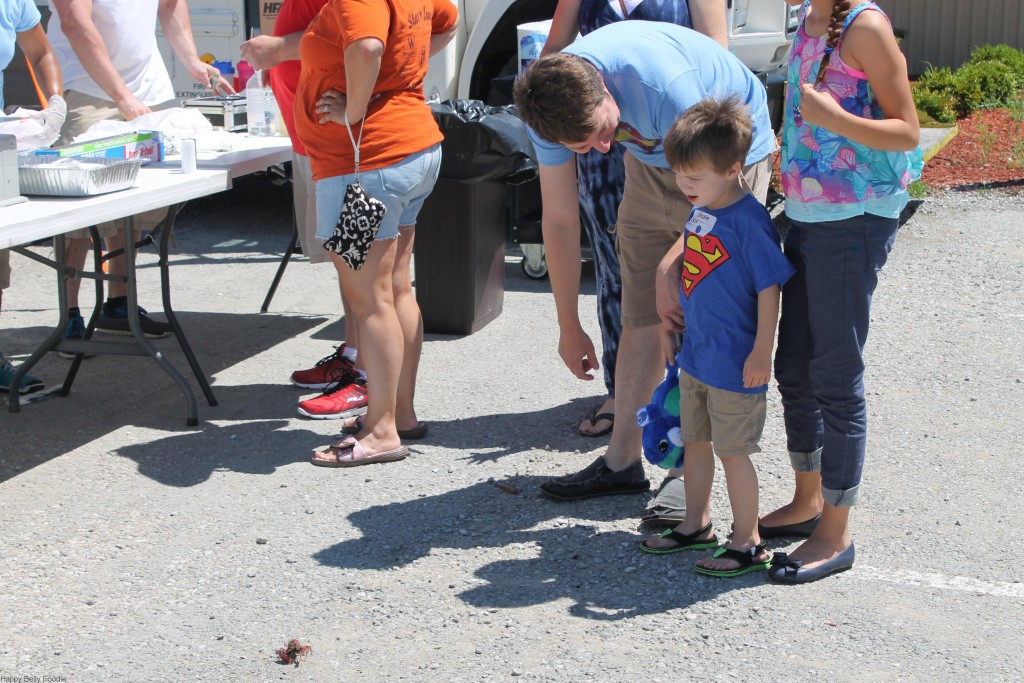 Close the lid and let em all party in the pot! ♪ Boiling, boiling, boiling. Keep those suckers boiling… ♪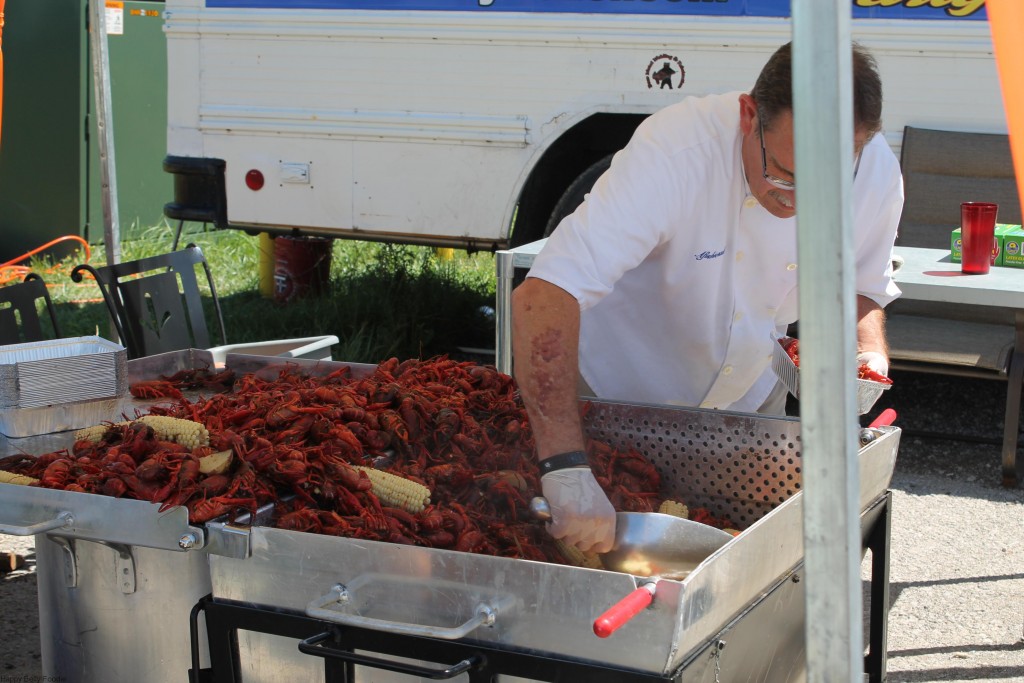 Get in line and get ready to chow!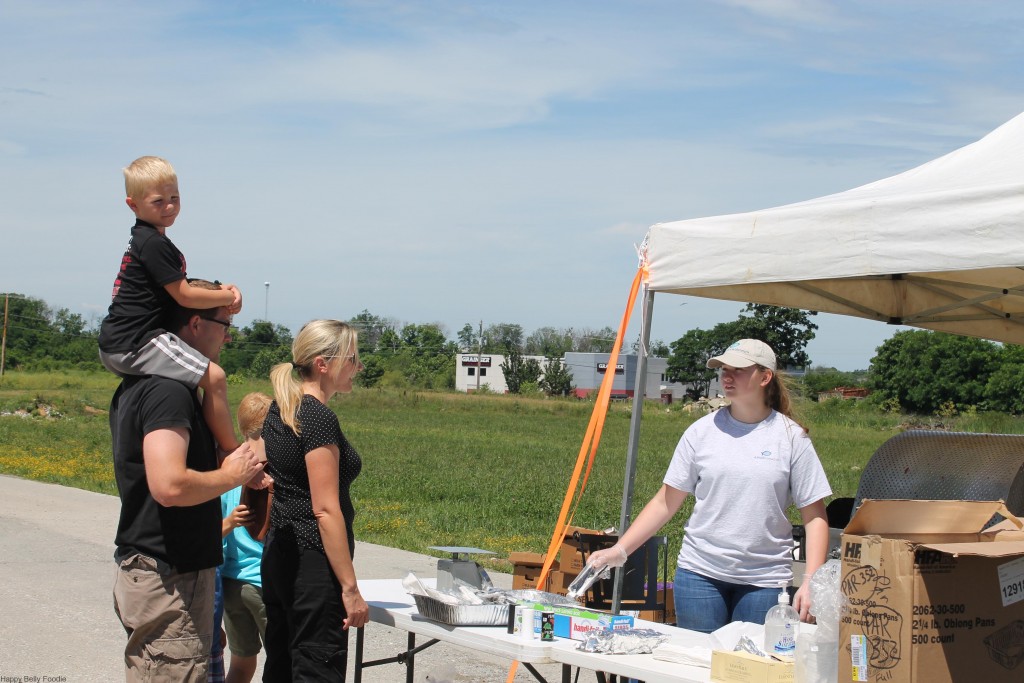 This here's Avery! Smile pretty girl!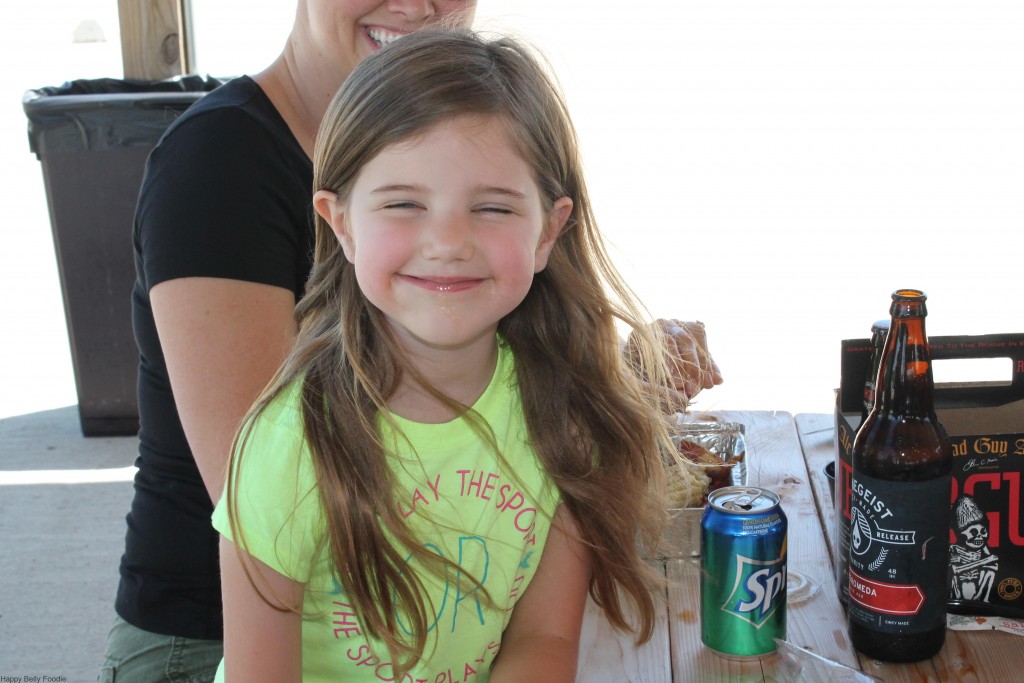 This here's Tom. He comes to all of our Seafood 101 classes and he's a fantastically fun guy!
He showed me how to crack the crawdads open and eat em!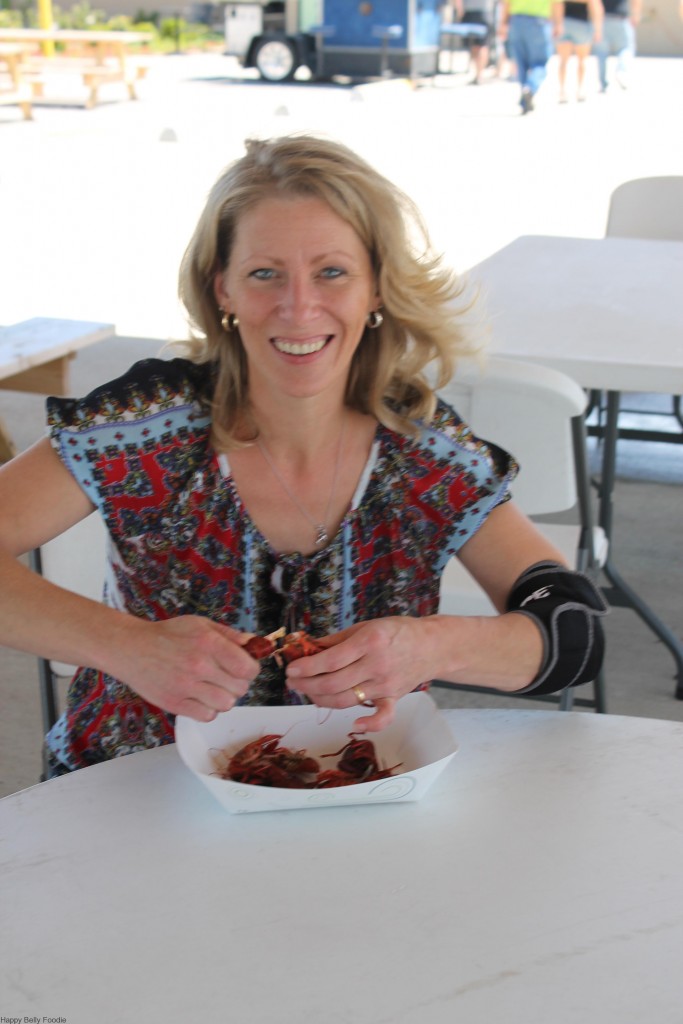 So you twist the tail off..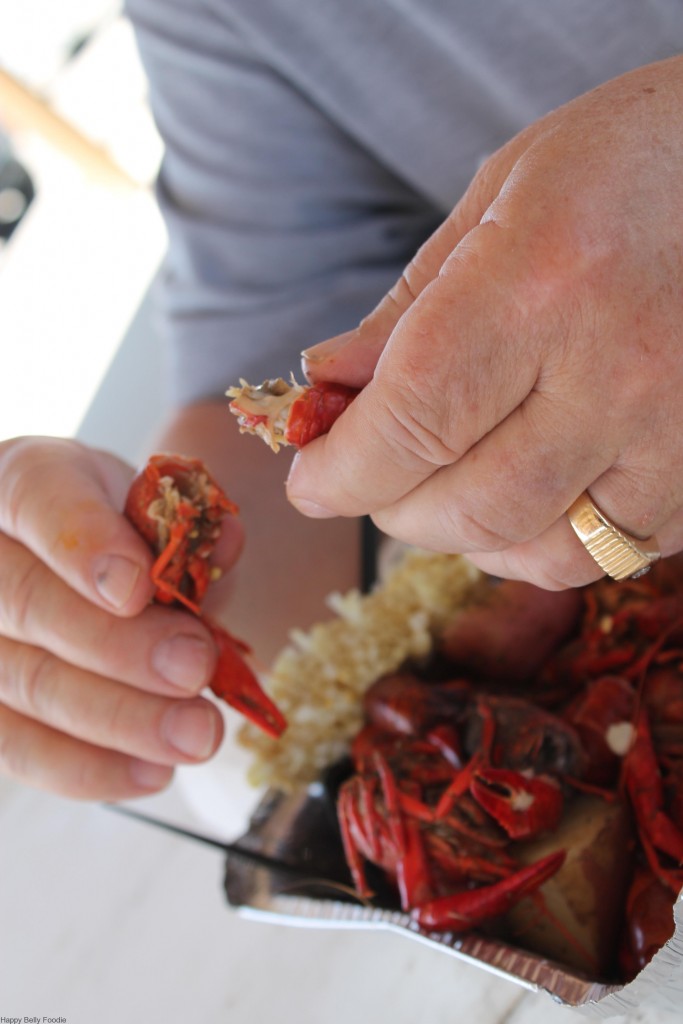 Suck the juice outta the head. (I didn't do that part.. ewe LOL)
And you eat the meat outta the tail. Tasted like lobster to me. REALLY good! Seriously!
Smile everyone!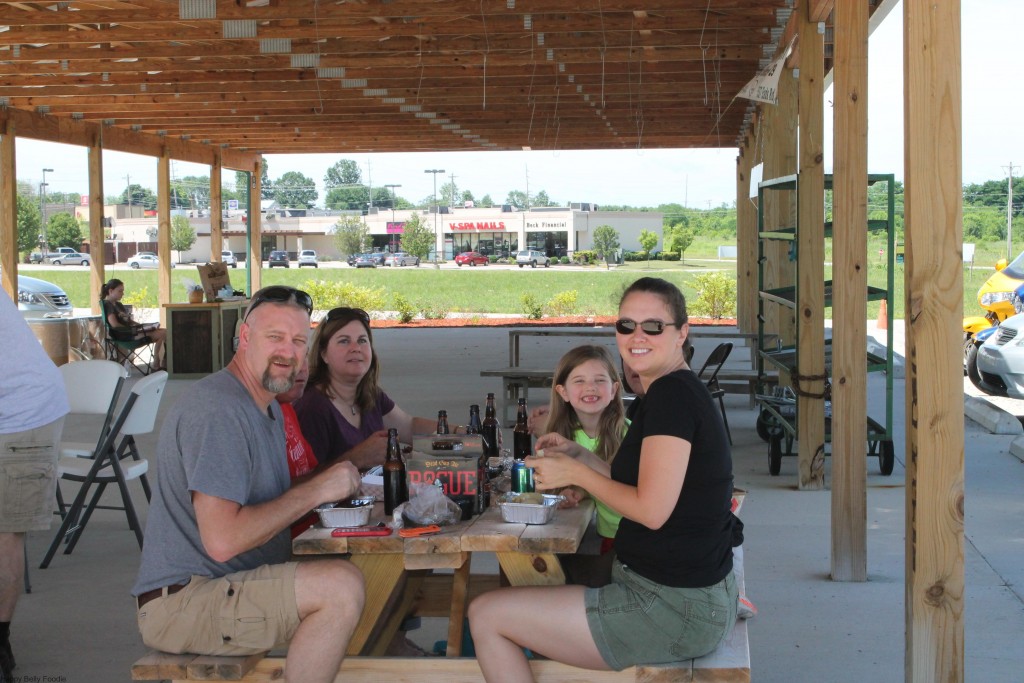 Well? What are ya waitin for y'all? Dig in!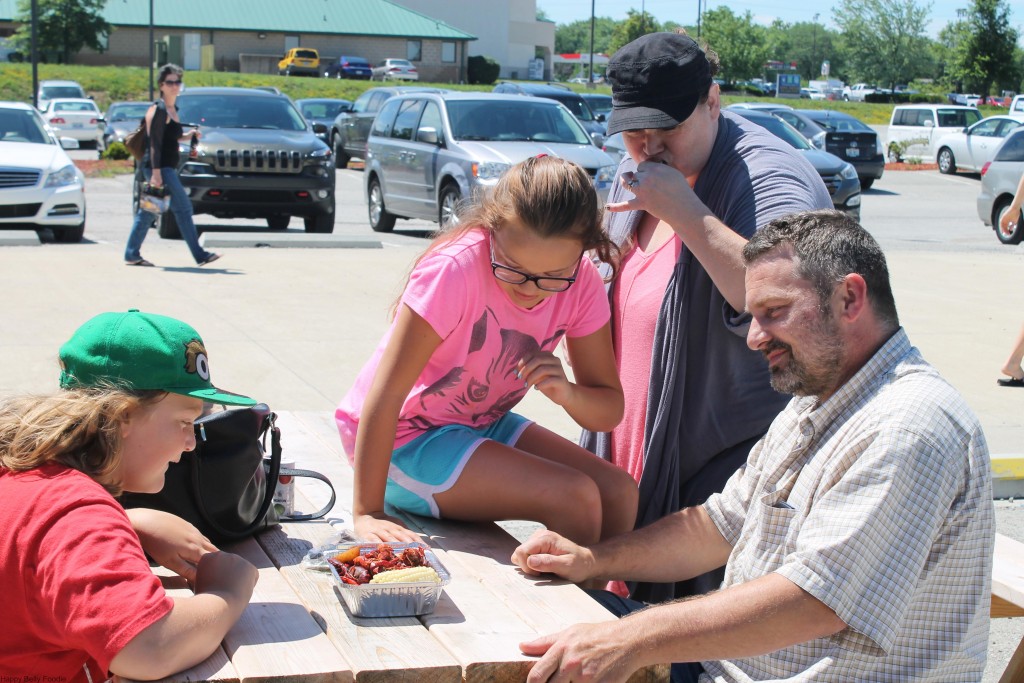 Look at those! John and Joyce sold lots of these guys from the shop while we were cookin outside. Everybody loved them!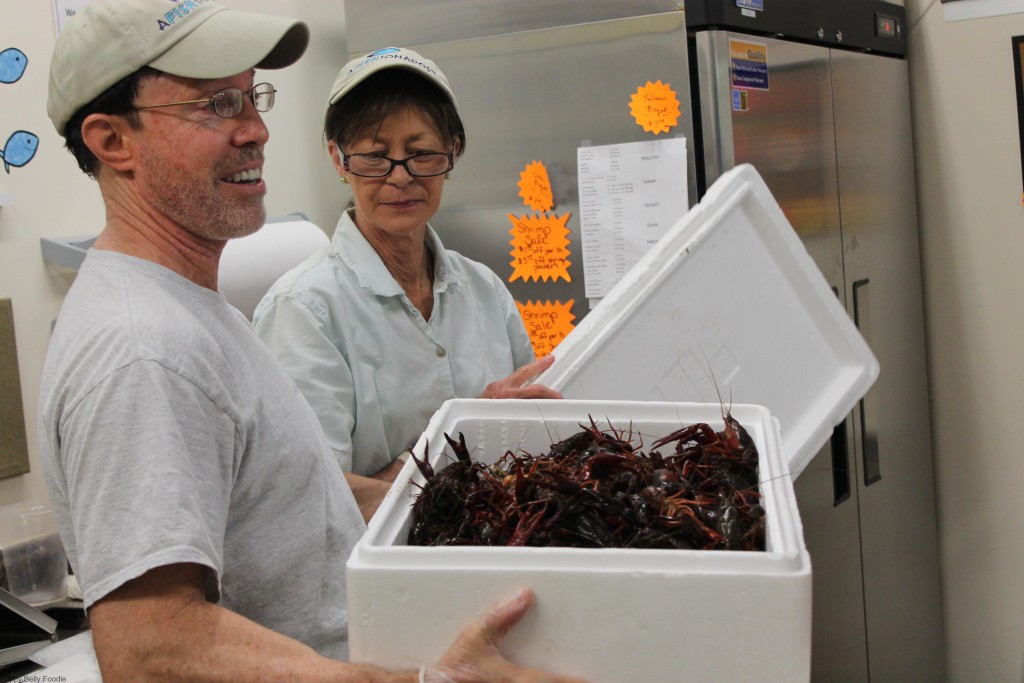 Jay bought him some to take home and he was extremely happy with his purchase!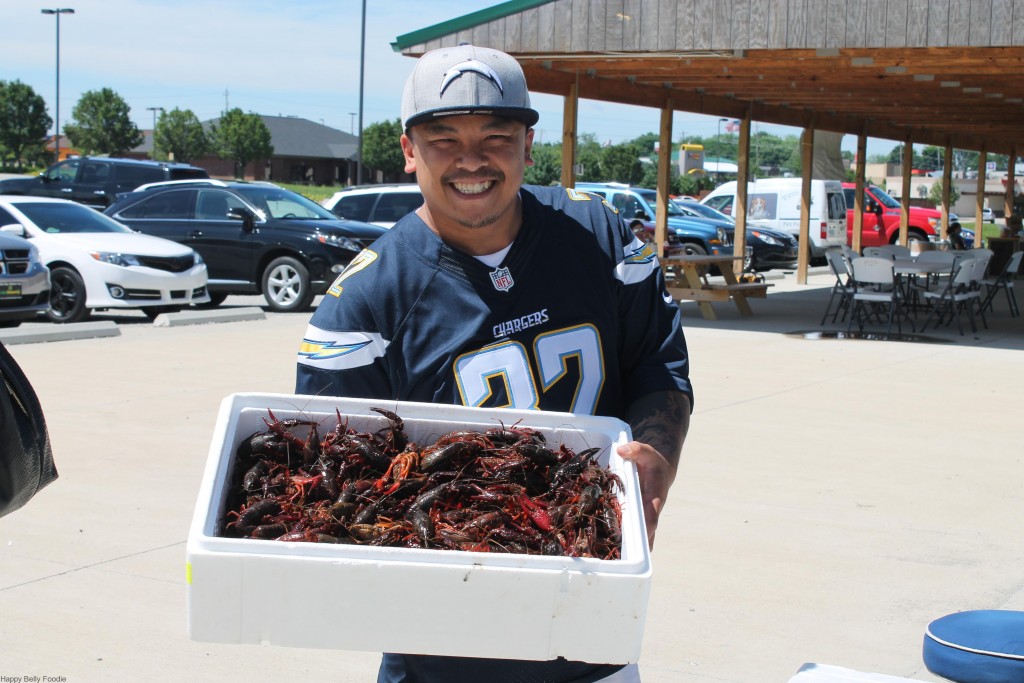 John Lafontaine and his sister, Joyce Lafontaine, along with the rest of the crew at Afishionados and myself want to thank everyone who came out  and enjoyed our crawfish boil!
We'd also like to extend our gratitude to everyone that worked so hard to make this event turn out so FANTASTIC! Seriously, Thank you everyone! What a freaking hoot!